10 Best Eyebrow Trimmers Available In India – 2018
Taming your eyebrows is a real pain. Especially when they are going astray, and you don't have the time and patience to pluck them one by one. Don't worry. It's not that difficult to get face-flattering and shapely brows when you've got an eyebrow trimmer.
It's time to retire those tweezers and get ready to tame your grown out brows – because here is a list of the best eyebrow trimmers in town. Check it out!
Top 10 Eyebrow Trimmers In India
1. Philips Satin Compact Precision Trimmer
This product has two trimming heads, one for removing body hair, and the other for facial hair that need more precision. The size and precision blade of the facial hair trimming head makes it easy to shape your eyebrows with ease. It has eyebrow combs and tweezers for additional comfort.
Pros
Has an accessories pouch
Two trimming heads
Precision tweezer
Cons
Rating
5/5


2. Sweet Sensitive Precision
This trimmer is ideal for trimming unwanted hair from your eyebrows, upper lips, and sideburns. The kit contains a cleaning brush, a bikini head, a two-sided precision head, 2 and 4 mm combs, and AA battery.
Pros
Cutting blades do not touch your skin
Dedicated accessories
High precision
Cons
None
Rating
5/5


3. Dreamworld Sensitive Precision Beauty Styler Trimmer
This electric trimmer is ideal for removing hair from delicate body parts. It is perfect for shaping the eyebrows, sideburns, underarms, and bikini line. It has high precision accessories that can be adjusted as per your need. It contains two combs, a bikini head, a precise head, a beauty cap, and a cleaning brush.
Pros
Ideal for quick touch-ups
Dedicated heads for trimming
Cons
Rating
4.8/5


4. Braun Silk Bikini Styler
Do not go by its name! This is a high precision trimmer that is apt for trimming hair in your bikini line and styling your eyebrows. It has a high precision head, a slim head for bikini and eyebrow shaping, and two trimming combs.
Pros
2 years warranty
Long-lasting battery
Perfect for styling contours
Lightweight
Cons
Coarse hair may need repeated application
Rating
4.7/5


5. Maxed Magic Groomer
This is a pretty small trimmer that is easy to hold. It removes unwanted hair gently and easily and is less stressful on your skin. It can be used anytime and anywhere to style eyebrows. The kit includes a razor, a brush, and an eyebrow comb.
Pros
Small and handy
Easy to use
Cons
Rating
4.7/5


6. Philips Norelco Precision Perfect
This precision trimmer is ideal for shaping the eyebrows and removing facial and body hair. The kit includes a cleaning brush, a cover for the head, and a comb. It has a super sleek design that makes it easy to hold and trim.
Pros
Sleek design
Easy to use
Cleaning brush
Cons
Rating
4.8/5


7. Nova Sensitive Bikini Trimmer
This electric trimmer by Nova offers a 4-in-1 solution. It includes a trimmer, shaver, and an exfoliating brush. You can use it to touch up your eyebrows, trim and shape your bikini hair, and shave your underarm hair. It has a dual precision trimmer and comb with which you can define edges and contours easily.
Pros
High-precision blades
Easy to grip
Washable
Cons
Rating
4.8/5


8. Veet Sensitive Touch Electric Trimmer
This product is designed for the most sensitive areas of your body, such as the eyebrows, sideburns, and upper lip. It is easy to handle and trims hair growth. You don't have to worry about any cuts because the blade doesn't touch your skin. It is very compact, easy to carry, and pretty handy for small touch-ups and contouring your eyebrows.
Pros
High-precision blades
Wireless
Good for trimming smaller areas
Cons
Battery tends to die soon
Rating
4.5/5


9. Panasonic Beauty Er-Gn25Vp Precision Facial Hair Trimmer
This precision trimmer is specially designed for ease-of-use. It has a slim design, which is easy to hold and works well on small areas (like the arch of your eyebrow). This trimmer has a dual-edge blade that removes hair effortlessly. The head is detachable and can be washed. You can use it at home or on-the-go.
Pros
Sleek design
Detachable head
Precision blades
Cons
Expensive
Battery not included
Rating
4.5/5


10. Syska SensoSafe
This multifunctional trimmer comes with high precision blades and a guide comb. This guide comb helps you create the shapeliest brows, defined necklines, and sideburns. It runs on two AAA batteries. The kit includes one guide comb and three heads for bikini and precision trimming. The head can be removed and washed.
Pros
Precision assured
Easy-to-use design
Cons
Doesn't include batteries
Can't be used on wet surfaces
Rating
4.5/5


Your eyebrows define your face. Now, you don't have to run to the salon every time you need to trim them. Use any of these products and get perfectly shaped eyebrows every single time. Let us know your feedback in the comments section below.
Recommended Articles:

The following two tabs change content below.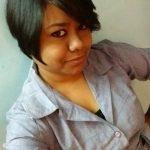 Latest posts by Ramona Sinha (see all)