15 Best Eyeshadow Brushes
When it comes to applying eyeshadow, the right brushes are a complete game-changer. I tried all kinds of eyeshadow brushes – and each one serves a distinctly different purpose. So whether your go-to technique involves a smokey eye, a closed banana cut crease or a dramatic cut crease – there's an eyeshadow brush for everything! If you are a newbie in the brushes arena and are confused with the variety of bristles, brands, and their functions – here's my roundup of what's best out there.
15 Best Eyeshadow Brushes That Will Change Your Eye Makeup Game Forever
1. Urban Decay Pro Iconic Eyeshadow Brush
Pros
Easy to use and clean
Soft bristles
100% cruelty-free
High-quality synthetic brush
Does not collect dirt and bacteria
Cons
The handle is thin and twig-like, making it delicate
Urban Decay Pro Iconic Eyeshadow Brush Review
I love this versatile blending brush by Urban Decay. I use this to apply eyeshadow and blend the product out, and this works beautifully. The synthetic hair of the brush is made from recycled plastic bottles – making this brush both cruelty-free and environment-friendly. Also, its synthetic fibers are more efficient when it comes to precise application of cream and liquid eyeshadow as these don't have any cuticle. I highly recommend trying this out, especially if you're starting out with eyeshadow.
Rating: 5/5
2. Bobbi Brown Eye Sweep Brush
Pros
Extremely soft and full bristles
Versatile brush
Easy to use
Easy to clean
Will last forever without shedding
Cons
Bobbi Brown Eye Sweep Brush Review
This Bobbi Brown eyeshadow brush is one of the best investments I made owing to its luxurious feel and quality. It has soft bristles and a rounded shape, so I can create a number of eye makeup looks – from dramatic smokey eyes to subtle daytime shadow and defining. This brush applies just the right amount of shadow to the crease and lower lid. I also use it to apply my base color over my entire lid, and it does the job with one easy swipe. Multi-purpose, much?
Rating: 5/5

3. NARS Blending Eyeshadow #42
Pros
Easy to use
Durable brush
Soft, natural bristles
Multi-purpose
High-quality
Cons
NARS Blending Eyeshadow #42 Review
I personally love NARS and its makeup brushes for their incredible quality and durability. This blending brush is so convenient to use – with its soft bristles and long handle. It feels classy and solid to hold, like a professional makeup artist's brush. It has fluffy, round, and natural bristles – so no matter how many times I wash it, it does not become worn-out. I use it to apply my base eyeshadow and also to apply powder underneath my eyes to set my concealer. It's ideal for applying high-shimmer shadows, and it blends effortlessly, leaving no traces of harsh lines. This is my go-to brush for blending and diffusing color seamlessly.
Rating: 4.9/5

4. MAC 252S Large Shader Brush
Pros
Hand-sculpted
Soft and firm fibers
100% synthetic brushes
Easy to use
Superior performance and improved longevity
Cons
MAC 252S Large Shader Brush Review
MAC's Large Shader Brush is my new favorite. Its soft yet firm bristles are arranged in a paddle shape and are assembled using the finest quality materials. I use this to apply cream eyeshadows, and they blend in seamlessly. It also worked well for highlighting the area under my brow bone. If you have almond-shaped eyes, this brush will work beautifully for you, and I suggest trying this for contouring your crease line as well.
Rating: 4.9/5

5. Sigma Beauty E55 Eye Shading Brush
Pros
Soft and dense bristles
Precise and even application
Sturdy and well-made
Easy to use
Cruelty-free
Cons
Not great for cream eyeshadows
Sigma Beauty E55 Eye Shading Brush Review
This is one brush I swear by from Sigma Beauty. It features a soft and dense squared brush head with slightly rounded edges. I was impressed with how evenly my eyeshadow went on and looked like I had a pro to do it. It really does offer all the control you will want. I used it for an all-over application of my shadow color and also to blend out the eyeshadow on my crease line, and it did not fail me. Also, this brush is a great option for Asian eyes. It's super affordable and is full value for money.
Rating: 4.8/5

6. Japonesque Dual Fiber Eye Brush Set
Pros
Easy to use
Durable
Dense bristles to get highly saturated colors on
Contains fluff shadow brush, crease brush, and detailer brush
Quality brushes at an affordable price
Cons
Handles are on the shorter side
Japonesque Dual Fiber Eye Brush Set Review
This is a must-have trio that combines expert craftsmanship with high-quality bristles for bang-on eye makeup. I bought this because I was going on a trip and this set was so compact and travel-friendly. I love the crease brush that applies eyeshadow precisely into the crease and leaves me with an expertly blended look. The detailer brush is great for defining and precision detailing work and the fluff shadow brush blends product out amazingly. These brushes are perfect for those of you with hooded eyes as well as for those with smaller eyelids.
Rating: 4.8/5

7. Lancome Tapered Natural-Bristled Eyeshadow Brush
Pros
Soft, natural hair bristles
Versatile brush
Easy to use
Feels luxurious to hold and use
Tapered edge allows for softer blending
Cons
Price is on the higher side
Lancome Tapered Natural-Bristled Eyeshadow Brush Review
I tried this brush by Lancome for three things, and I wasn't disappointed. Let me tell you a little bit about this multi-purpose brush. It's shaped uniquely, making it ideal for applying shadow all over lids, diffusing shadow pigments perfectly, and softening eye contour colors. It's really easy to use, and its durability and longevity are owed to its natural hair bristles. It maintains its shape for the longest time and is of the perfect size. I highly recommend this brush for your eyeshadow brush collection.
Rating: 4.7/5
8. Morphe M433  Pro Firm Blending Fluff Eyeshadow Brush
Pros
Easy to use
Natural hair
Great quality at an affordable price
Durable and long-lasting
Seamlessly blends out powder-based shadows
Cons
Not recommended for cream-based shadows
Morphe M433  Pro Firm Blending Fluff Eyeshadow Brush Review
The Morphe M433 – Pro Firm Blending Fluff Brush is made of goat-hair bristles. It has a lot of texture, which makes it easier for it to pick up and spread your shadows smoothly and beautifully. I only use this to sweep product across my lids and not so much for picking up pigment from my eyeshadow palette. It does a phenomenal job at blending out edges and diffusing shadow for a proper air-brushed finish. I was so impressed to find amazing quality at such a low price. It's perfect for transition shades and blending. I'm looking forward to trying out other eyeshadow brushes by Morphe in the future.
Rating: 4.7/5

9. Make Up For Ever 216 Medium Precision Eye Blender Brush
Pros
Easy to use
Soft, synthetic bristles
Perfect for smudging
Looks and feels premium
Great quality
Cons
Its long handle may get in the way if you like getting close to the mirror while applying your makeup
Make Up For Ever 216 Medium Precision Eye Blender Brush Review
If you have small eyelid space and want an eyeshadow brush to help you with your crease and accent color, this is it. I don't really like natural hair brushes and this one's made of soft, lovely synthetic hair that I absolutely love. The brush head is quite small, and comes with a long wooden handle – it's well balanced. The dense brush head is what makes this brush stand-out. For me, this is the perfect blending tool for smudging and applying contrast color to the crease. It deposits color precisely and blends it out like a dream. Definitely worth trying!
Rating: 4.6/5

10. Hourglass All-Over Eyeshadow Brush No.3
Pros
Densely packed and slightly tapered bristles
Taklon bristles (extremely soft)
Easy to use
The bristles have antibacterial properties
Weighted handle feels comfortable to hold
Cons
Hourglass All-Over Eyeshadow Brush No.3 Review
This Hourglass brush was one of my impulsive purchases, and this turned out to be one of my favorites. It impressed me beyond my expectations with its soft, multitone Taklon bristles and gunmetal colored handle. I reach out to this brush whether I'm going in with a natural, daytime look or a heavy, full-blown eyeshadow look and both ways, it does a fantastic job. It works well to pack color evenly and also to wedge your shadow right into the crease, offering sharp color placement. However, I don't recommend this for those with smaller eyelids as its size may be a little too big for them.
Rating: 4.6/5

11. Jane Iredale Eye Shader Brush
Pros
Extremely versatile
Made of pony hair
Easy to use
High-quality
Cons
Jane Iredale Eye Shader Brush Review
If you're looking for a short, flat, medium-density brush, this one by Jane Iredale is quite amazing. I use this to pack on color, blend my shadow, and create definition – this is a very versatile brush. So whether you want to go in for a soft or bold look, any look is easy to master while using this brush. Priced at $20, this is what I would call rather pricey, but it's definitely worth investing in.
Rating: 4.5/5

12. Estee Lauder Contour Shadow Brush
Pros
Precision-trimmed
Extremely soft
Multi-purpose
Easy to use
Cons
Estee Lauder Contour Shadow Brush Review
This contour shadow brush is a tapered, angled brush that sweeps on powder-based eyeshadow for an all-over base application. It also helps add definition on the outer lid and crease. I love the design and the feel of this brush – it feels so premium. Its wooden handle is short and lightweight and allows for even, effortless eyeshadow application. This is definitely pricey, but you get what you pay for, and it will last you forever as long as you take good care of it.
Rating: 4.5/5

13. Kat Von D Shade + Light Eye Contour Brush
Pros
Dual-ended brush with soft bristles
Can be used with cream-based shadows
Easy to use
Amazing packaging
Cons
Kat Von D Shade + Light Eye Contour Brush Review
This eyeshadow brush by Kat Von D is a unique dual-ended eyeshadow brush that is designed for eye contouring. It comes in a brush case of its own, and I love its super fancy packaging. The brush is made of synthetic bristles and is very soft. It does a great job at precise placement of shadow in the crease and outer V. It also diffuses harsh edges well. Due to its synthetic nature, this won't absorb cream-based product, so you can use this with your creamy eyeshadows. I also like using this brush to smoke out my eyeliner and create a more sultry effect.
Rating: 4.4/5

14. Docolor Fantasy Eyeshadow Brushes
Pros
Beautiful brush set
Affordable
Soft and synthetic bristles
Cruelty-free
Cons
The life of these brushes isn't very long
Docolor Fantasy Eyeshadow Brush Review
I saw these brushes on Amazon and fell in love because they reminded me of rainbows and unicorns. This set contains six eye makeup brushes that include a concealer brush, an eyeshadow brush, a blending brush, a flat definer brush, an angled brush, and a thin liner brush. With these pretty brushes, I tried out several looks, and yes, I was left quite impressed. Also, this brand offers a 30-day replacement or money-back guarantee in case you don't like the brushes. Isn't that cool?
Rating: 4.4/5

15. Lamora Eyeshadow Brush Set
Pros
Soft, synthetic bristles
Contains seven professional quality brushes
Affordable
Great for beginners
Cons
Lamora Eyeshadow Brush Set Review
This set of eyeshadow brushes comes in a circular tube-like box. Although the packaging looked cheap and flimsy, once I got the brushes out, I wasn't disappointed. These are actually of pretty great quality. The bristles are super soft and can be compared to some high-end brands. I created several looks – including a smokey eye and a natural, daytime look – with much ease and convenience with the help of these brushes. If you are looking for a budget-friendly option for eyeshadow brushes, this set is an ideal choice.
Rating: 4.3/5

*Subject to Availability
Quick Tips To Choose And Use Eyeshadow Brushes
Now that I've shared what's the best you can get, here are a bunch of handy tips for picking out eyeshadow brushes, their functions and a few things you can do to maintain them.
The most popular brush that will help execute most eyeshadow looks is the blending brush. It doesn't matter which brand you decide to go in for as long as you like the feel of the brush, and it works for you.
The next most essential brush would be the shader brush that's perfect for applying primer on your eyes and then color. These are also called camouflage brushes.
The crease brush is a precise, thin brush and its tip touches just the crease line, making it easier for you to create looks that involve adding dimensions and contours.
For those of you who don't like a full-blown eyeshadow look, you can use a pencil brush or a thin eyeliner brush to play around with eyeshadow and apply it on your upper and lower lashline. You can also use it to highlight the inner corners of your eyes. These are also perfect for a cut-crease.
It's crucial to keep your brushes in shape for so many reasons – if you let the product collect onto your brushes, the application won't be smooth, and they will wear out sooner besides the risk of bacteria and dirt growing on the bristles. I recommend using a daily brush cleanser after every use besides the deep-cleaning that you must do once every one to two weeks.
Do not use alcohol-based spot cleaners on your natural haired brushes as this will damage the bristles.
They say that the eyes are the most conspicuous elements on our face, and if adding some color and a bunch of eyeshadow brushes is what it takes to further enhance their beauty, so be it. That was my pick of the 15 best eyeshadow brushes. Do you have a go-to brand or a set of favorite eyeshadow brushes? If so, share what you love in the comments section below.
Recommended Articles

The following two tabs change content below.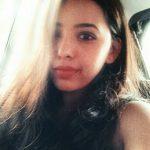 Latest posts by Esha Saxena (see all)