13 Best Eyeshadow Sticks You Have To Try In 2023
You can now get your eye makeup on point with the help of the most intensifying essentials.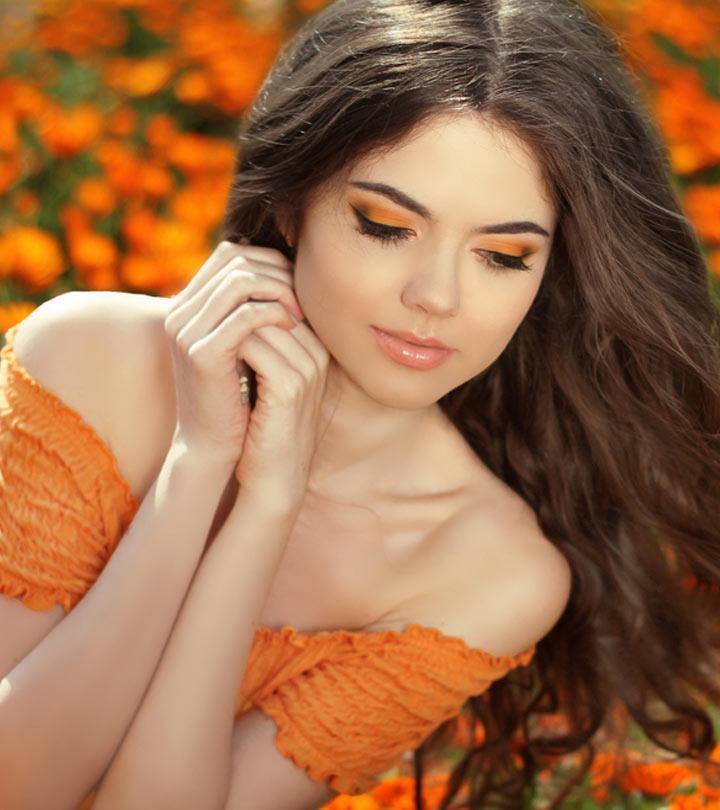 If you are looking for an instant and hassle-free way of amping up your eye makeup look, then turn your gaze towards the best eyeshadow sticks available right now! Eyeshadow sticks are especially helpful for on-the-go use and those who do not feel confident applying eyeshadow with a brush. Danielle Wilkinson Brucklacher, a licensed cosmetologist, further adds, "Eyeshadow sticks can also be great for people with allergies because there is no eyeshadow fallout that can get in your eyes." Whether you desire to glam up for a party after work or want a fuss-free option for those frantic mornings, eyeshadow sticks will offer you exemplary service any day.
From subtle neutrals, bright winged look, and bold smokey eyes to eye-catching shimmer shadows, they come in various colors and finishes. Eyeshadow sticks are easy to use and have super-creamy texture and excellent staying power to make your makeup routine easy. Moreover, you can carry them around for easy touch-ups. In this article, we have a list of the 13 best eyeshadow sticks you can buy online. Scroll down.
Top 13 Eyeshadow Sticks Of 2023
Pros
Long-wearing
Eyeliner + eyeshadow combo
Does not tug or pull the skin
Creamy and blendable formula
Available in more than 10 colors
It can also be used to highlight the inner corners of your eyes.
Cons
Might be greasy
Does not have a twist-up option
Price at the time of publication: $4.5
Pros
Blendable formula
Creamy texture
Long-lasting
Rich metallic finish
Waterproof
Smudge-proof
Built-in brush
Cons
May turn greasy after a few hours
Price at the time of publication: $5.99
Pros
Waterproof
Sets in 30 seconds
Glides on smoothly
Crease-proof and long-lasting wear
Infused with vitamins C and E
Smudge tool makes it easy to blend
Cons
The crayon may break easily.
Price at the time of publication: $13.6
Pros
Long-wearing
Smooth and creamy
Lends shimmer and glow
Easy-to-use twist-up stick
Enriched with nutritious essence
Cons
Might be too glittery for some
Price at the time of publication: $8.0
Pros
Blendable formula
Creamy texture
Mistake-proof color
Enriched with vitamins, minerals, and antioxidants
Conceals imperfections and evens out skin tone
This multipurpose product can be used on your eyes, lips, cheek, and body.
Cons
Price at the time of publication: $37.87
Pros
Creamy texture
Built-in sharpener
Long-lasting
Crease-resistant
Hypoallergenic
Waterproof
Smudge-proof
Cruelty-free
Paraben-free
Cons
Price at the time of publication: $24.99
Pros
8-hour wear
Gluten-free
Budge and crease-proof
Water-resistant formula
Paraben, phthalate, sulfate-free, and sulfite-free
Cons
Price at the time of publication: $38.91
Pros
Crease-proof
Waterproof
Satin-like finish
Easy to use
Long-wearing formula
Beginner-friendly
Travel-friendly
Cons
Price at the time of publication: $12.99
Pros
Smudge and transfer-proof
Lines and sculpts your eyes
Multifunctional shadow stick
Long-lasting formula
Blendable and buildable
Cons
May not be suitable for sensitive skin
Price at the time of publication: $15.0
Pros
12-hour wear
Highly pigmented shades
Buildable formula
Easy to blend
Crease and transfer-resistant
Can also be used under other eyeshadows
Cons
The tip might be a little fragile.
Price at the time of publication: $27.11
Pros
Long-wearing
Creamy, layerable formula
Available in 11 shades
Suitable for sensitive eyes and contact lens wearers
Cons
Price at the time of publication: $22.01
Pros
No-budge formula
Long-lasting
Smooth, creamy pencil tip
Offers a metallic finish
100% vegan and cruelty-free
Free of parabens, phthalates, and other harsh chemicals.
Cons
Might be a little brittle
Price at the time of publication: $11.27
Pros
Crease-proof
Hypoallergenic
Versatile 5-in-1 product
Dermatologist and ophthalmologist-tested
Includes a built-in sharpener
Compatible with Xtreme Lashes eyelash extensions
It does not create a powdery fall-out or build-up on lashes or lash line.
Cons
May be difficult to remove with water
Price at the time of publication: $28.0
Now, let us look at a few factors you need to consider while buying an eyeshadow stick and tips on how to use it the right way.
A Helpful Buying Guide To Choose The Right Eyeshadow Stick
If you are a beginner, it might be a good idea to go through these points before you buy an eyeshadow stick.
Whether you have dry, oily, or aging skin, look for an eyeshadow stick with a smooth, creamy consistency. This will ensure that the pencil tip glides on smoothly across your eyelids without scratching or pulling your skin. The soft texture also allows you to blend the shade easily once applied.
Pick an eyeshadow color that accentuates your eyes and makes your eye color pop. For instance, if you have green eyes, you could opt for a vibrant shade such as purple, and brown-eyed women could try blue or white shades.
We are sure a lot of you are aware that your skin tone has an important role to play in choosing an eyeshadow color. While shades like emerald green or light blue look fantastic on darker skin tones, women with brighter complexion could try earthy tones like gold or bronze. However, there is no hard-and-fast rule to follow; you could always experiment and see what you like the best.
Nobody wants an eyeshadow stick that smudges or creases, isn't it? That's why always look for a waterproof or water-resistant formula that lasts for at least 8 or 12 hours, if not longer.
Apply the eyeshadow stick/pencil along your lash line, from the inner corner to the outer corner of your eye.
Apply the pencil on your entire eyelid.
Use your finger to blend the shade, and you're done.
If you want an intense look, you could apply 2 or more layers of the same color and blend it again.
Why Trust StyleCraze?
Srijita De, who penned this article, is a makeup fiend with a gift for finding the best makeup products for various skin types. She studied many products and their reviews to bring you this list of the best eye shadow sticks available online. She chose this list based on each product's consistency, color pigmentation, and formula benefits like smudge-proofing and water resistance.
Frequently Asked Questions
What is eyeshadow stick used for?
Eyeshadow sticks can be used to add tints to your eyelids and a luminous glow to your cheeks. These are easy to use and enable makeup on the go.
Can you use an eyeshadow stick as an eyeliner?
Yes. Some eyeshadow sticks that have a fine applicator end can be used as eyeliner.
How do you use e.l.f. eyeshadow sticks?
Swipe the e.l.f. eyeshadow sticks across the eyelid and blend with a fingertip and brush, allowing it to set.
What is a cream shadow stick?
Cream shadow stick has a cream-based formula with rich pigmentation and easy blendability into the skin. Also, it comes packaged in a tube or long cylindrical form.
How can I sharpen my eyeshadow sticks?
You can use an eyeliner sharpener, a precision knife, or a stainless steel blade to sharpen your eyeshadow sticks gently.