13 Best Eyeshadow Sticks You Have To Try In 2023
You can now get your eye makeup on point with the help of the most intensifying essentials.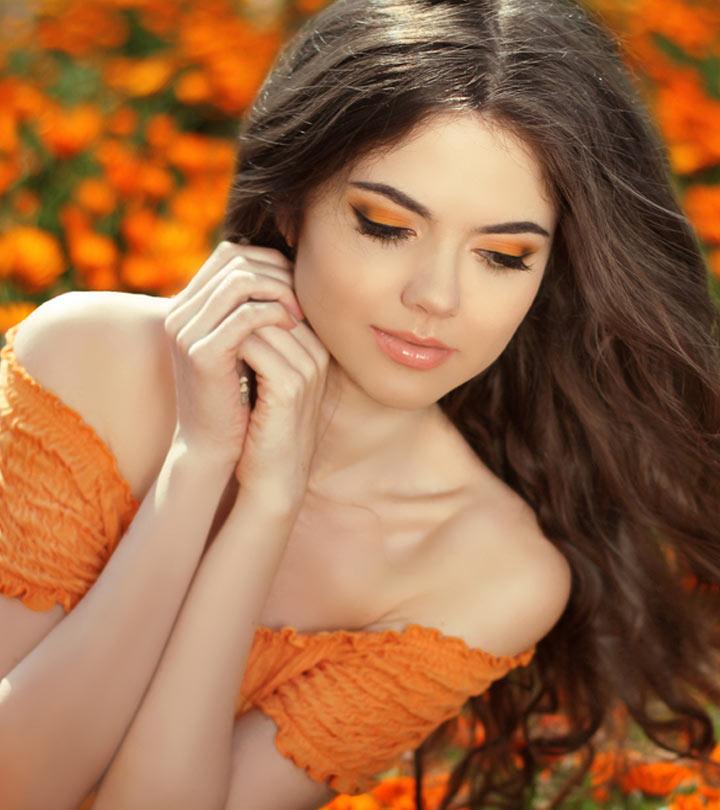 If you are looking for an instant and hassle-free way of amping up your eye makeup look, then turn your gaze towards the best eyeshadow sticks available right now! Eyeshadow sticks are especially helpful for on-the-go use and those who do not feel confident applying eyeshadow with a brush. Whether you desire to glam up for a party after work or want a fuss-free option for those frantic mornings, eyeshadow sticks will offer you exemplary service any day.
From subtle neutrals, bright winged look, and bold smokey eyes to eye-catching shimmer shadows, they come in various colors and finishes. Eyeshadow sticks are easy to use and have super-creamy texture and excellent staying power to make your makeup routine easy. Moreover, you can carry them around for easy touch-ups. In this article, we have a list of the 13 best eyeshadow sticks you can buy online. Scroll down.
Top 13 Eyeshadow Sticks Of 2023
Line, define or highlight your eyes with this versatile pencil by NYX Professional Makeup. From lining your waterline to shading your entire eyelid, this eyeliner and eyeshadow crayons can do it all. Formulated with a unique blend of mineral oil and powder, this shadow-liner hybrid pencil has a creamy consistency, glides on smoothly, and provides long-lasting coverage. Just one stroke of this Cobalt pencil adds a pop of color to your eyes. Not a fan of blue? Not to worry, as this drugstore eyeshadow stick is available in various other colorful and sparkly hues for you to choose from. Click here to check out this YouTuber's unbiased review.
Pros
Long-wearing
Eyeliner + eyeshadow combo
Does not tug or pull the skin
Creamy and blendable formula
Available in more than 10 colors
It can also be used to highlight the inner corners of your eyes.
Cons
Might be greasy
Does not have a twist-up option
Price at the time of publication: $4.5
Take your smokey eyeshadow look to a whole new level with this shimmery Guilty Grey hue crayon. It features a chunky pencil tip that makes it easy to apply; just glide the eyeshadow pencil over your eyelids and blend it with your fingertips. It has a high concentration of pigments and smooth texture, which means it glides effortlessly. This best eyeshadow pencil provides an intense color payoff. All while also offering high-shine, luminous finish that lasts all day without creasing or fading.
Pros
High-impact color
Ultra-smooth texture
Delivers a shimmery finish
Waterproof and long-wearing
Cons
The stick may be a little brittle.
Price at the time of publication: $20.69
Let your eyes do all the talking with this highly pigmented Julep eyeshadow stick that delivers a luxurious finish. Once applied, this crème-to-powder formula dries into a powder that stays put all day long. This is a dual-ended retractable shadow pencil that features an eyeshadow stick on one end and a smudge-tool on the other. With a butter-like texture, this pencil provides smooth application and seamless blendability to achieve a soft-focus look. But since this is a buildable formula, you can increase the intensity of the color as you want. Furthermore, this formula is enriched with vitamins C and E, which protects and soothes your skin, and improves your skin tone and texture over time. Here's a personal review video to help you get a better understanding of the product.
Pros
Waterproof
Sets in 30 seconds
Glides on smoothly
Crease-proof and long-lasting wear
Infused with vitamins C and E
Smudge tool makes it easy to blend
Cons
The crayon may break easily.
Price at the time of publication: $13.6
Add a little sparkle to your eyes with this Bling Bling Eye Stick by ETUDE HOUSE. As the name suggests, this creamy shadow stick provides a shimmery finish with an amazingly bold and blinding glow. Formulated with Twinkle Star Powder, this formula will surely make your eyes shine like the stars throughout the day. Additionally, it comprises Nytrient Essence that helps keep the sensitive skin around your eyes moist. Pro tip: You could also create a teardrop effect by applying the eyeshadow pencil on your lower lash line. Click here to check out a detailed personal review of this product.
Pros
Long-wearing
Smooth and creamy
Lends shimmer and glow
Easy-to-use twist-up stick
Enriched with nutritious essence
Cons
Might be too glittery for some
Price at the time of publication: $8.0
Looking for a do-it-all product that will meet your every makeup need? NARS The Multiple is your best bet! This multifaceted product can do it all, from enhancing your eyes to sculpting your cheekbones. Besides providing a sheer shimmer finish, this cream-to-powder makeup product can also smoothen wrinkles and hide imperfections, thanks to its anti-aging properties. This creamy formula glides on easily, blends smoothly, and offers a perfect hue. If you have wrinkly or crepey eyelids, this is one of the best eyeshadow sticks for you.
Pros
Blendable formula
Creamy texture
Mistake-proof color
Enriched with vitamins, minerals, and antioxidants
Conceals imperfections and evens out skin tone
This multipurpose product can be used on your eyes, lips, cheek, and body.
Cons
Price at the time of publication: $37.87
Say goodbye to time-consuming powder formulas, and say hi to fuss-free stick eyeshadows. WUNDER2 Super-Stay Stick Eyeshadow is small and lightweight, which means it can easily fit in your bag and is perfect for on-the-go use. This will be like your new best friend, who is going to tag along wherever you go. True to its name, this waterproof eyeshadow stick provides all-day wear that does not smudge, come rain, or sweat. The super-creamy texture ensures a smooth application and effortless blendability. Plus, it comes with a built-in sharpener that allows you to use this stick as an eye pencil.
Pros
All-day staying power
Easy to blend
Contains aloe vera
Cruelty and paraben-free
Available in 8 shades
Lightweight and waterproof formula
Transfer, smudge, and sweat-proof
Cons
May have a sticky consistency
Price at the time of publication: $19.0
One single swipe of this incredible eyeshadow stick is enough to give you a seamless finish that lasts long. The creamy consistency ensures that the pencil glides on smoothly without tugging your delicate skin on your eyelids. This is a long-wearing formula that stays put for 8 hours straight and does not budge until you are ready to take it off. Plus, it softly blends onto your skin to provide a stay-true color that does not crease. Besides shading your eyelids, it can also be used to define and highlight your eyes. For those who prefer a neutral shadow makeup look, this Vanilla shade is an excellent option.
Pros
8-hour wear
Gluten-free
Budge and crease-proof
Water-resistant formula
Paraben, phthalate, sulfate-free, and sulfite-free
Cons
Price at the time of publication: $38.91
If you are on the hunt for the best eyeshadow stick that offers high coverage and has excellent staying power, consider this one by Cargo Cosmetics. Made to be resistant to water, this lightweight and crease-proof formula stays on until you are ready to remove it. This stick has a buttery smooth texture and glides on easily over your eyelids without scratching your delicate lids. Plus, this is a fast-drying formula that sets in 20 seconds once applied, so you would have to blend it out before it sets.
Pros
Water-resistant
Stay-true color
Long-wearing
Fast-drying formula
Cons
May have a sticky consistency
Price at the time of publication: $20.0
Referred to as the queen of multitasking, this Evercolor Shadow Stick Extra by Mally Beauty works as an eyeshadow, eyeliner, and primer. Whether you want to line your eyes, apply it all over your lids, or above your crease, this crease-proof formula is your go-to. It is richly pigmented and creamy, which means, one swipe over your eyelids will deliver a high color payoff with a sheer finish. For more intense color, you could apply 2 or more layers of it until you have achieved your desired look. Create a natural look with a slight sparkle or the smoldering, smokey eyes; this Over The Taupe shade can easily take your look from day to night!
Pros
Smudge and transfer-proof
Lines and sculpts your eyes
Multifunctional shadow stick
Long-lasting formula
Blendable and buildable
Cons
May not be suitable for sensitive skin
Price at the time of publication: $15.0
Laura Mercier Caviar Stick Eye Colour in Rosegold will help you achieve the look you want – be it a subtle shimmery look during the day or an intense metallic pink for the night. This versatile stick features a creamy texture that glides on quickly and effortlessly onto the lids, while the pigment-rich shade imparts an intense, buildable color. It delivers long-lasting coverage for 12 hours and sits well over your eyelids without creasing or smudging. Plus, it gives you enough time to fill, blend, and line your eyes. This luxurious formula is available in 12 shades in varying matte and shimmer finishes.
Pros
12-hour wear
Highly pigmented shades
Buildable formula
Easy to blend
Crease and transfer-resistant
Can also be used under other eyeshadows
Cons
The tip might be a little fragile.
Price at the time of publication: $27.11
From bright gold to deep plum, Clinique Chubby Stick Shadow Tint For Eyes comes in varied shades, all of which have a slight shimmer. This eyeshadow stick in Lots O' Latte adds a sheer wash of color with a hint of silver shimmer to accentuate your eyes without making it appear over the top. The fine, creamy texture of the stick along with the domed-tip makes it easy to wear and blend. Plus, it is lightweight and provides smooth, buildable coverage, so no matter how many layers of color you apply, it won't weigh down your eyelids.
Pros
Long-wearing
Creamy, layerable formula
Available in 11 shades
Suitable for sensitive eyes and contact lens wearers
Cons
Price at the time of publication: $22.01
One of the best cream eyeshadow sticks, e.l.f. shadow stick is designed to make your peepers pop with its creamy and beautiful metallic shade. This smooth eyeshadow stick glides on flawlessly and is super blendable. It offers a long-lasting finish that does not smudge, smear, or crease. The twist-up design of the pencil makes it convenient to use, while the pointed tip offers a precise application. It is the best drugstore eyeshadow stick as comes with a removable sharpener that keeps the tip forever sharp, allowing you to use the pencil as an eyeliner as well.
Pros
No-budge formula
Long-lasting
Smooth, creamy pencil tip
Offers a metallic finish
100% vegan and cruelty-free
Free of parabens, phthalates, and other harsh chemicals.
Cons
Might be a little brittle
Price at the time of publication: $11.27
This insanely pigmented cream-to-powder eyeshadow stick offers plenty of color in just a couple of swipes, which is more than enough to enhance your eyes. This buildable and blendable stick goes on smoothly and allows you to create any look you want. So go ahead and create the dramatic, smokey eye look with this bronze shade that also delivers a light-reflecting satin finish. Rest assured, with this lightweight and long-lasting formula, you won't have to worry about creasing. This is a multipurpose product that can not only be used as an eyeshadow, eyeliner, and primer but is also used to highlight and contour your eyes. Furthermore, with the addition of vitamins C and E and ceramides, this formula soothes your eyelids and keeps them soft and nourished.
Pros
Crease-proof
Hypoallergenic
Versatile 5-in-1 product
Dermatologist and ophthalmologist-tested
Includes a built-in sharpener
Compatible with Xtreme Lashes eyelash extensions
It does not create a powdery fall-out or build-up on lashes or lash line.
Cons
May be difficult to remove with water
Price at the time of publication: $28.0
Now, let us look at a few factors you need to consider while buying an eyeshadow stick and tips on how to use it the right way.
A Helpful Buying Guide To Choose The Right Eyeshadow Stick
How To Select An Eyeshadow Stick
If you are a beginner, it might be a good idea to go through these points before you buy an eyeshadow stick.
Whether you have dry, oily, or aging skin, look for an eyeshadow stick with a smooth, creamy consistency. This will ensure that the pencil tip glides on smoothly across your eyelids without scratching or pulling your skin. The soft texture also allows you to blend the shade easily once applied.
Pick an eyeshadow color that accentuates your eyes and makes your eye color pop. For instance, if you have green eyes, you could opt for a vibrant shade such as purple, and brown-eyed women could try blue or white shades.
We are sure a lot of you are aware that your skin tone has an important role to play in choosing an eyeshadow color. While shades like emerald green or light blue look fantastic on darker skin tones, women with brighter complexion could try earthy tones like gold or bronze. However, there is no hard-and-fast rule to follow; you could always experiment and see what you like the best.
Nobody wants an eyeshadow stick that smudges or creases, isn't it? That's why always look for a waterproof or water-resistant formula that lasts for at least 8 or 12 hours, if not longer.
How To Use An Eyeshadow Stick
Apply the eyeshadow stick/pencil along your lash line, from the inner corner to the outer corner of your eye.
Apply the pencil on your entire eyelid.
Use your finger to blend the shade, and you're done.
If you want an intense look, you could apply 2 or more layers of the same color and blend it again.
Why Trust StyleCraze?
Chaitra Krishnan, who penned this article, is a makeup fiend with a gift for finding the best makeup products for various skin types. She studied many products and their reviews to bring you this list of the best eye shadow sticks available online. She chose this list based on each product's consistency, color pigmentation, and formula benefits like smudge-proofing and water resistance.
Frequently Asked Questions
What is eyeshadow stick used for?
Eyeshadow sticks can be used to add tints to your eyelids and a luminous glow to your cheeks. These are easy to use and enable makeup on the go.
Can you use an eyeshadow stick as an eyeliner?
Yes. Some eyeshadow sticks that have a fine applicator end can be used as eyeliner.
How do you use e.l.f. eyeshadow sticks?
Swipe the e.l.f. eyeshadow sticks across the eyelid and blend with a fingertip and brush, allowing it to set.
What is a cream shadow stick?
Cream shadow stick has a cream-based formula with rich pigmentation and easy blendability into the skin. Also, it comes packaged in a tube or long cylindrical form.
How can I sharpen my eyeshadow sticks?
You can use an eyeliner sharpener, a precision knife, or a stainless steel blade to sharpen your eyeshadow sticks gently.
Recommended Articles