6 Best Fabric Resistance Bands
Perform intense workouts with resistance bands that enhance muscle strength.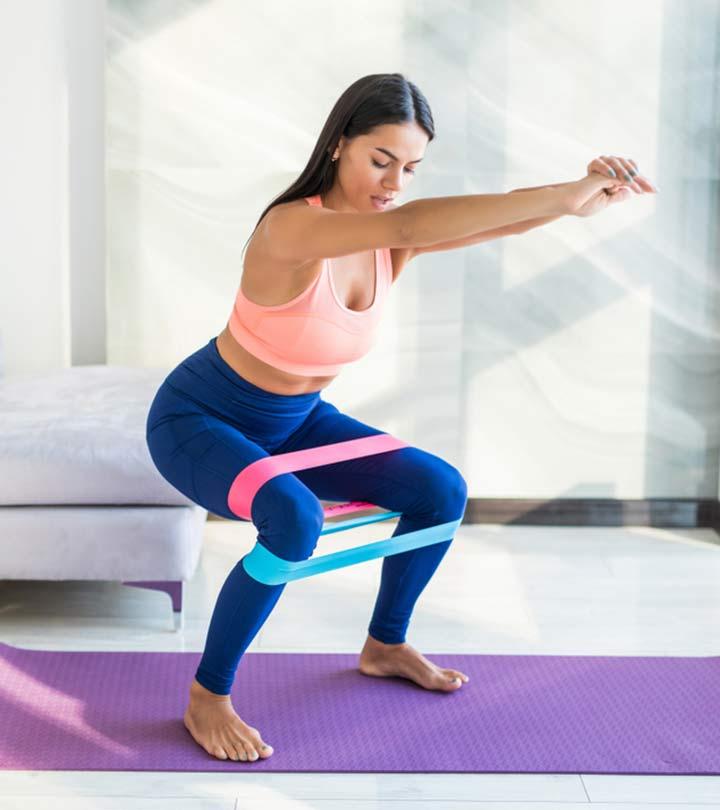 Resistance bands are highly recommended by fitness experts. They are that sensational gym equipment that boosts muscle and bone strength. The best fabric resistance bands help in the recovery of muscle strength. They are especially recommended for people recovering from cardiac and muscle rehabilitation.
You can also use the resistance bands as an alternative to weights. The bands are available in latex and fabric variants with various designs and shapes. These fabric bands are portable and versatile. In addition, they are comfortable to use.
This post discusses the 6 best fabric resistance bands. Keep reading this article to know more about them. Keep scrolling!
6 Best Fabric Resistance Bands
The Arena Strength Fabric Booty Bands are best suited for body strengthening and warming up muscles. The bands are available in 3 variants – light, medium, and hard. Though the size is the same, the strength of each fabric varies. The set of bands comes with its own carry case. It also includes a detailed warm-up and lower body exercise program developed in consultation with fitness coaches.
The Arena Strength Fabric Booty Bands have a non-slip design. Their inner grips keep them from rolling up while performing a workout. The bands do not slide or break – a claim made after testing on thousands of customers of all sizes and strengths. They are also comfortable to be used on bare skin.
The bands have proven to increase glute activation by 400%, tone muscles better, and improve one's posture. Learn all about this wonderful fitness band in this video.
Pros
Workout guide included
Access to online training videos
Non-slip design
Do not slide
Do not break
Can be used on bare skin 
Cons
Not suitable for smaller body frames
The GymB Resistance Booty Fitness Bands are ideal for women looking to build strength and tone muscles. They are made from a combination of elastic and fabric, which provides the required elasticity and comfort. The biggest advantage of these bands is the right amount of resistance required to activate the glutes.
The GymB bands are wider than most other regular bands. They measure 14 inches wide. They suit perfectly well for beginners as well as professionals. They are mostly used for hip thrusts, thigh toning, squats, deadlifts, and toning muscles and hamstrings. The soft and stretchy fabric does not harm the skin.
The bands do not roll up or slide off during workouts. Their robust stitching and premium fabric offer added durability. The bands come with an exercise booklet and free access to 50+ workout videos.
Pros
Come with a carry pouch
Wider than regular bands
Exercise booklet provided
Do not roll up
Do not slide off
Soft fabric with inner grips
Access to 50+ workout videos
Robust stitching 
Cons
Not enough stretch for plus-size individuals
The GymB Resistance Pull Up Bands Set is ideal for full-body sculpting. It is a set of 3 long resistance bands of 40 inches that can be used for toning arms, legs, core, hips, abs, and booty. These are ideal for beginners and intermediate levels as it offers three resistance levels. In addition, these are latex-free, super durable, and non-breaking, non-snapping bands. Ideal for multiple types of workouts, including glute and leg, these bands don't slip and add more resistance for strength. It comes with lifetime access to video workouts.
Pros
Durable
Non-slip design
Suitable for beginners and professionals
Offers 3 resistance levels
Cons
The Peach Bands Hip Band Set sculpts your body with glute activating, booty intensifying exercises. The bands are made from thick and durable fabric. They easily sustain high-intensity workouts and do not develop tears. The set includes three bands with resistance levels ranging from light to medium to heavy.
The bands come with a zippered pouch. They have a non-slip design. Check out this video for an honest review by an user.
Pros
Non-slip design
Tear-free material
Durable fabric 
Cons
May not be wide enough for plus-size women
The sefabric resistance bands come in a set of three, ranging from 12-18 inches. They are made of polyester, cotton, and latex. The wide, thick bands help in better toning and stretching. The ergonomic adjustable buckle enables perfect fitting, and the in-built grips prevent sliding or slipping.
These resistance bands are trusted by beginners as well as Olympic athletes. This band set can be comfortably used on bare skin. It includes three adjustable bands (light, medium, heavy), an exercise booklet with images and professional workout videos, and a travel bag.
Pros
Ergonomic buckle
Travel-friendly
Suitable for beginners and professionals
Does not slide
Comfortable on bare skin
Cons 
None
The Ruby Stretch Fabric Resistance Bands are best suited for beginners. The bands are 12 inches long and 2.5 inches wide. They are made of durable fabric that is soft on the skin and has a non-slip texture. The elastic material makes the bands super stretchy and easy to use.
These bands are wider than regular workout bands and are very effective for leg workouts. The workout guide that comes along with the bands helps you get started on a routine. The bands are also durable and abrasion-resistant. 
Pros
Non-slip texture
Durable
Abrasion-resistant
Super-stretchy
Suit leg workouts
Workout guide included 
Cons
Only suit beginners
May slip when used on leggings
Conclusion
Fabric resistance bands are a simple tool for both beginners and professional fitness experts. Their biggest advantage is the comfort they provide to users. The bands are made of a material that is a combination of cotton and polyester that prevents rolling or slipping. They contain no latex and are safe for those with latex allergies.
We believe this list has given you enough options to make a wise purchase choice. Find the one that suits your body type the best and make your purchase today!
Why Trust Stylecraze
The author, Aditi Naskar, has a diploma in health and wellness and loves reviewing various fitness products for her readers. She curated this list of the best fabric resistance bands after sifting hundreds of products endorsed by thousands of users online and researching them thoroughly. The shortlisted resistance bands can help recover muscle strength and present an excellent alternative to weights.
Recommended Articles
The following two tabs change content below.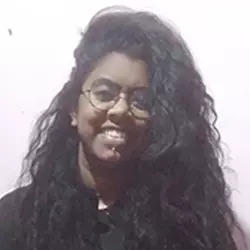 Aditi Naskar has a postgraduate degree in English literature from Presidency University, Kolkata, a bachelor's degree in education from WBUTTEPA,...
more