13 Best Anti-Aging Wrinkle Creams Of 2020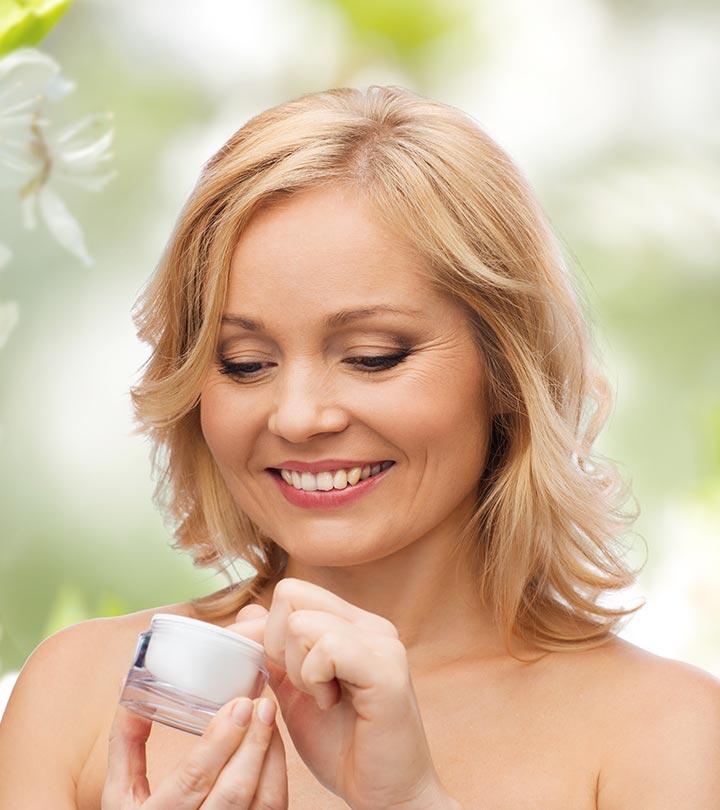 As you age, your skin also ages. It loses its plumpness and moisture and becomes thinner, dry, and lifeless. Hence, you need to use anti-aging creams to restore moisture and plumpness to your skin. if you have dry skin, you should start using anti-aging creams after crossing your early 20s, and if you have oily skin, start using anti-aging creams once you hit your 30s.
While choosing a face cream, look for ingredients like retinol, hyaluronic acid, sunscreen protection factor, and other elements that can improve your skin health. There are so many anti-aging products out there that choosing the appropriate one could be overwhelming. We are here to help you cut through the clutter and have listed 13 best anti-aging wrinkle creams that can help minimize the visible lines. Take a look.
13 Best Anti-Aging Wrinkle Creams Of 2020
This fragrance-free lotion is a fast-absorbing, non-greasy formula. It fights the seven signs of aging in one step. The cream contains vitamins E and C, along with VitaNiacin complex II that exfoliate the skin and enhance its self-renewal process. The antioxidants in the cream defend your skin against free radicals. It revitalizes and nourishes the skin and replenishes its natural moisture barrier. This moisturizer smoothes fine lines and wrinkles and minimizes pores. It also evens out your skin, enhances brightness, and restores firmness to the skin.
Pros
Prevents clogged pores and greasiness
Contains vitamin E, vitamin B3, green tea extracts and Vitamin B5
Fragrance-free
Fast-absorbing
Non-greasy
Nourishes and hydrates skin
Smoothes fine lines and wrinkles
Cons
Not for extremely sensitive skin
If you often step out in the sun, this moisturizer with SPF 15 can help prevent your skin from getting wrinkled and dull. The face moisturizer is loaded with essential vitamins and is dermatologically tested. It gets absorbed quickly in the skin and doesn't feel sticky. Applying the moisturizer every day will smooth wrinkles and fine lines and replenish your skin with essential nutrients. Dab your neck and face with this moisturizer for smooth and velvety skin. The brand claims that you will witness visibly reduced pores, dark circles, fine lines, and wrinkles after 4-6 weeks of regular use.
Pros
Contains essential vitamins, antioxidants, and SPF 15
Nourishes the skin
Hides skin imperfections, such as fine lines, wrinkles, dark spots, etc.
Doesn't feel greasy and sticky
Prevents skin damage due to sun exposure
Cons
Not for acne-prone skin
Not for sensitive skin
Vitamin C is an essential ingredient for boosting skin health. This cream contains 15% vitamin C and other organic ingredients like jojoba oil, green tea extracts, antioxidants, and vitamin B5. This daily moisturizer hydrates the skin, clears acne, hides dark spots and blemishes, prevents breakouts, and leaves you with radiant and glowing skin. It is cruelty-free, fragrance-free, and vegan-friendly. The cream can be used as a regular skin serum, an effective under eye gel, and a skin repair lotion.
Pros
Loaded with vitamin C
Contains organic and mineral-rich ingredients
Works well for dark spots, wrinkles, and fine lines
Doesn't feel sticky or greasy
Cons:
Might cause bumps and itching on sensitive skin
Not suitable for acne-prone skin
Truskin Retinol Cream Moisturizer contains essential ingredients like vitamin A (retinol), hyaluronic acid, vitamins B5 and E, and organic jojoba oil. The cream does not contain any added fragrances, dyes, parabens, or sulfates that can harm or irritate the skin. This organic moisturizer is effective on fine lines, dark spots, pigmentation, deep wrinkles, and rough skin. It hydrates and nurtures your skin for an even-toned complexion and plump texture. The cream is FDA-registered and GMP-certified.
Pros
Paraben-free
Sulfate-free
Dye-free
Cruelty-free
Hides all skin imperfections
FDA and GMP certified
Cons
Women with sensitive skin might experience breakouts.
St. Botanica Pure Radiance Anti Aging & Face Brightening Cream is the best skin-firming and rejuvenating face cream. This anti-aging cream is enriched with natural moisturizers like organic Moroccan argan oil, aloe, and almond oil that provide optimal hydration to your skin. Retinol helps fight the signs of aging to leave your skin feeling smooth and soft, while coenzyme Q10 is a potent antioxidant that helps produce energy for cell growth and maintenance. Matrixyl 3000 is another important ingredient that is known to reduce the appearance of fine lines and wrinkles. SPF 25 protects the skin from sun damage and provides superior broad-spectrum protection against the skin-aging UVB and UVA rays. Hyaluronic acid and vitamins brighten and even out the skin tone.
Pros
        Anti-aging formula
        Moisturizes the skin
        Broad spectrum SPF 25
        Diminishes the appearance of fine lines and wrinkles
        Enhances skin radiance
        Evens out the skin tone
        Pleasant fragrance
        Suitable for all skin types
Cons
l  Expensive
Plum Bright Years All-Day Defence Cream is the best anti-aging cream with SPF 45. The broad-spectrum SPF 45 with botanical wrinkle-fighters protects the skin from sun damage and pigmentation. This creamy sunscreen provides high coverage from harmful UVA and UVB radiation. It is enriched with pigmentation-reducing licorice and sun damage-fighting antioxidants that hydrate and nourish the skin. The plant stem cell extract keeps your skin protected and hydrated. It is suitable for all skin types, except oily and acne-prone skin.
Pros
Non-greasy
No white cast
Gets absorbed quickly
Hydrates the skin
Reduces wrinkles
Vegan
Cons
Not suitable for oily and acne-prone skin
L'Oreal Paris Skincare Revitalift Anti-Wrinkle And Firming Moisturizer is a perfect combination of a daily cream-based moisturizer and an anti-aging cream. It contains Pro-retinol and Centella asiatica. The Revitalift technology ensures to firm your skin and hydrate it. This cream can help strengthen and repair the skin barrier to minimize visible lines and provide your skin essential moisture to keep it healthy. Apply this cream regularly for 4 weeks to reduce dark circles and wrinkles.
Pros
Dermatologist-tested
Hydrates and firms skin
Paraben-free
Dye-free
Colorant-free
Allergy tested
Suitable for all skin types
Cons
Strong scent
No sunblock
Thick texture
This anti-aging night cream helps moisturize your skin and reduce the visibility of wrinkles, fine lines, and other signs of aging. The cream is loaded with vitamin C and hyaluronic acid that boost skin elasticity and reduce pigmentation. This cream supports collagen III synthesis, which firms the skin and makes it look youthful.  It contains rosehip seed oil that moisturizes and hydrates the skin. The cream moisturizes, repairs, and restores skin texture and makes it look plump, soft, and tight. T
Pros:
Promotes collagen III synthesis
Boosts skin elasticity and firmness
Prevents signs of skin aging
Nourishes and brightens skin tone
Cons
Might irritate sensitive skin
No sunblock
This anti-aging face cream contains alpha-hydroxy acids and collagen to transform loose and wrinkled skin into tight and firm skin. It can be used as a daily moisturizer as it is not greasy and doesn't clog pores like any other lotion. If you want to start early skin care and want to prevent signs of aging, this is the ideal daily cream that will rejuvenate your skin and reduce the appearance of fine lines.
Pros
Non-greasy
Doesn't clog pores
Can be used as a daily face moisturizer
Claims to reduce the appearance of fine lines within 2-3 weeks
Cons
Heavily scented
No sunblock
Night creams are highly recommended for women with deep wrinkles and extremely dry skin. This product is an effective night cream that will work on your skin overnight and reduce the appearance of lines and wrinkles. This collagen moisturizer imparts essential minerals and ingredients to the skin and prevents dryness.  This lightweight and non-greasy cream gets absorbed in the skin quickly. The company claims that you will be able to witness your skin getting firmer and smoother within one week of use. As the collagen levels diminish, your skin might look wrinkled. This collagen moisturizer helps your skin regain its elasticity and firmness.
Pros
Boosts collagen production
Makes the skin firmer and smoother
Hydrates your dry and rough skin
Lightweight
Non-greasy
Cons
Added fragrances (strong scent)
No sunblock
Might cause acne in sensitive skin types
L'amore Beauty Collagen Retinol Cream is formulated with collagen and retinol that work together to help tighten and brighten your skin and reduce the appearance of dark spots, fine lines, and wrinkles. This product is formulated to restore your skin's youthful glow naturally. The cream exhibits firming and toning effects under the eyes, on the neck, and the entire face. Regular use of this day and night cream restores moisture, eliminates dryness, and improves skin texture.
Pros
Contains collagen and retinol
Restores firmness of the skin
Improves skin texture through hydration
Reduces lines around the eyes, neck, and on the face
Cons
No sunblock
Need to apply multiple times
Greasy for oily skin
Love organic and natural skin care products? Here's a retinol-based face moisturizer that will rejuvenate your skin and reduce wrinkles. The cream contains jojoba oil, hyaluronic acid, retinol, honey, and aloe vera. The botanical ingredients help your skin remain hydrated and nourished for long and fight early signs of aging, such as fine lines, wrinkles, dryness, etc. The product has the required amount of retinol needed to minimize signs of aging and improve skin texture naturally.
Pros
Contains botanical and organic ingredients
Reduces dryness and hydrates the skin
Cruelty-free
Lightweight
Non-greasy
Fast-absorbing
Suitable for all skin types
Cons
Doesn't contain sunblock
Works slowly
This premium anti-aging face cream contains glycolic acid, hyaluronic acid, peptides, and shea butter to treat the signs of aging and improve skin firmness. It helps in increasing cell turnover, stimulating collagen production, and bringing brighter, smoother, and younger-looking skin to the surface. Apply the skin to the entire face, around the eyes, and on the neck to prevent fine lines, wrinkles, crow's feet, sun damage, and pigmentation. This rejuvenating cream makes the skin smoother, brighter, and firmer.
Pros
Loaded with essential skin repair ingredients
Paraben-free
Sulfate-free
Gluten-free
Fragrance-free
Cons
[ Also Try – Patanjali Anti Wrinkle Cream ]
That was our round-up of the 13 best anti-aging wrinkle creams. Each of these creams targets specific aging concerns – like dull spots, fine lines, crow's feet, uneven skin tone, and poor elasticity. Choose one that is appropriate for your skin type and concern. Also, if you have sensitive skin, make sure you do a patch test before trying out any of these products on your face and neck. Remember, anti-aging products take time to show results, so don't get disheartened if you don't notice immediate changes.
Recommended Articles:
The following two tabs change content below.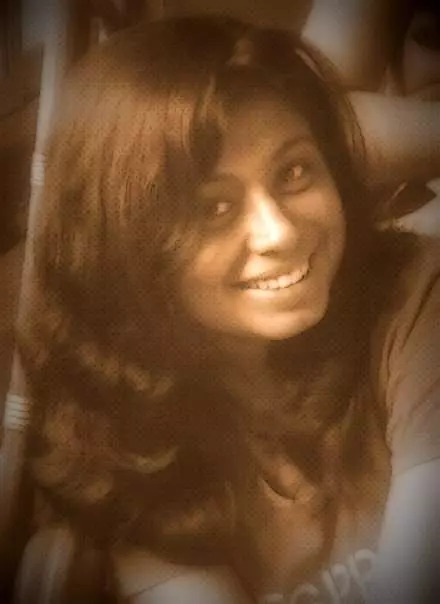 Latest posts by Sakshi Bahal (see all)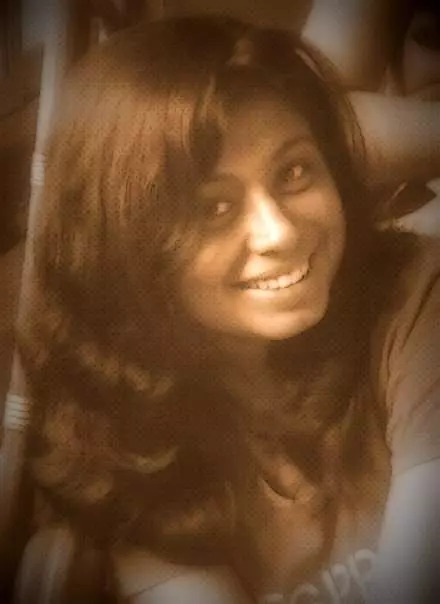 Sakshi Bahal
Sakshi Bahal has a Masters degree in English Literature from Calcutta University. She was a part of the editorial team of her school magazine. Her love for writing inspired her to take up literature and follow that up with creative writing after completing her education. She has been writing on beauty and skin care for the past 4 years.Sakshi has also authored a compilation of high school essays. A self-declared bookworm, she enjoys traveling, music, movies, and lots of coffee.