10 Best Face Creams For Dry Skin – Our Top Picks Of 2020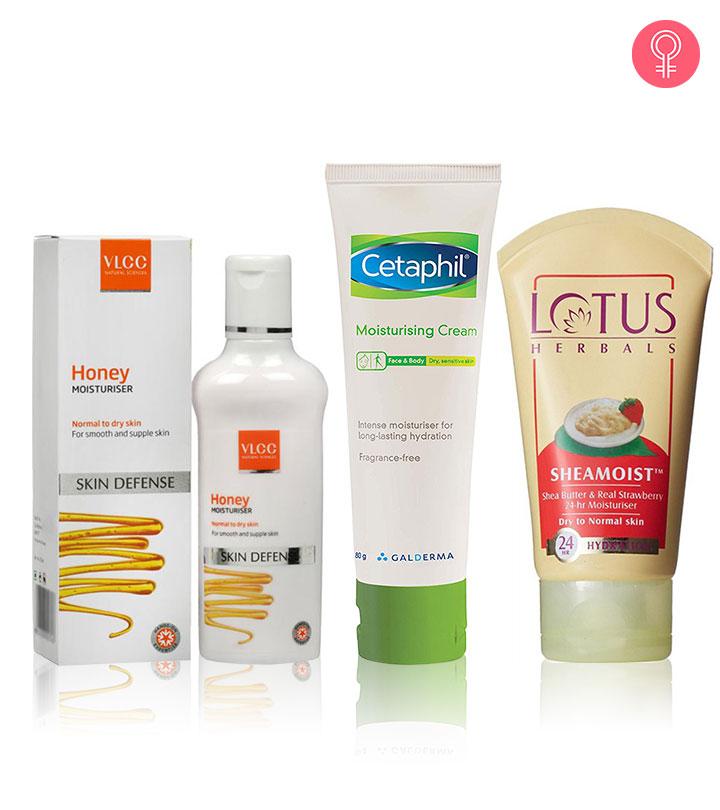 Dry skin can be very irksome, especially during harsh winters. The dry patches, flakiness, and sensitivity are all things we could do without. It is important to be very careful about the products you apply to your face and be mindful of the ingredients they contain as these may add to the dryness and irritate your skin further. Face creams can help you as long as they nourish your dry skin without causing greasiness. Here are 10 of the best face creams for dry skin that you must try. Check them out!
10 Best Face Creams For Dry Skin
St. Botanica Pure Radiance Day Cream is a skin-brightening, anti-aging, and moisturizing cream with SPF 21 PA+++. It is rich in antioxidants, vitamin C, retinol, shea butter, hyaluronic acid, and collagen. These nourishing ingredients boost skin hydration levels, restore skin elasticity, delay premature aging, and improve the complexion. Thus, this luxurious cream makes your skin plump, supple, and radiant.
Pros
Brightens the skin
Anti-aging formula
Moisturizes the skin
Restores skin elasticity
SPF 21
24-hour hydration
Cons
May cause pimples or breakouts initially
Product Claims
Olay Moisturizing Cream provides long-lasting moisturization and improves your skin's softness and smoothness. The hydrating formula contains a unique moisture binding system that locks in moisture where it's needed most. The fluids in this moisturizing cream are so similar to the natural fluids in young skin that your skin readily claims them as its own. This is easily the best cream for dry skin out there.
Pros
Ideal for daily use
Hydrates well
Gets absorbed easily
Lightweight
Non-greasy
Dermatologically-tested
Non-comedogenic
Pleasant fragrance
Travel-friendly packaging
Cons
Product Claims
The Bio Active Intense Night Cream from Greenberry Organics nourishes, comforts, and calms your skin when you sleep. It restores your skin's natural defense system and moisturizes it without leaving behind a greasy feeling. This organically-formulated face cream for dry skin gives you a brighter complexion along with more youthful skin. As an anti-aging night cream, it reduces fine lines and wrinkles and soothes and smoothens your skin.
Pros
Ideal for dry skin
All-natural ingredients
Paraben-free
Sulfate-free
Cruelty-free
Non-comedogenic
Gentle on sensitive skin
No harsh chemicals
Travel-friendly packaging
Cons
Product Claims
Biotique Bio Wheat Germ Youthful Nourishing Night Cream is created using a unique formula that keeps your skin youthful and prevents aging. It is the best moisturizer for dry skin as it gives that extra boost of hydration. Apart from moisturization, this night cream strengthens your skin for a more resilient and younger appearance. Using this cream regularly on cold winter nights prevents dryness and environmental stress.
Pros
Gentle on sensitive skin
Ideal for daily use
Soothes sunburn, redness, and irritation
Preservative-free
Chemical-free
Gets absorbed quickly
Dermatologist-tested
Cons
May leave a greasy residue
Strong fragrance
Product Claims
MCaffeine Shea Butter Caffeine Cold Cream provides nourishment and care for skin that loses moisture and hydration due to the harshness of winter. This cold cream is formulated to protect the skin against rough winters, chapped skin, and dullness. The deeply hydrating formula restores the skin's healthy moisture balance and nourishment, without adding greasiness.
Pros
Ideal for daily use
Provides intense hydration
Gets absorbed easily
Paraben-free
Cruelty-free
Vegan
Pleasant fragrance
Cons

[ Read: Top 38 Home Remedies For Dry Skin ]
Product Claims
Cetaphil Moisturizing Cream is a rich moisturizer that delivers intense hydration and replenishes dry, sensitive skin. This cream has a unique formula that binds water to the skin, preventing moisture loss. It is formulated to provide immediate and long-lasting relief and is the best face moisturizer for dry sensitive skin. The moisturizer blends easily and leaves dry skin soft and smooth to the touch.
Pros
Gentle on sensitive skin
Gets absorbed quickly
Fragrance-free
Dermatologist recommended
Hypoallergenic
Non-comedogenic
Non-greasy
Cons
May cause breakouts
No SPF
Product Claims
VLCC Honey Moisturiser is enriched with honey extracts and essential oils of jojoba, almond, and olive. These elements are combined to intensely hydrate, nourish, and rejuvenate dry skin, especially during harsh winters. It actively corrects the skin's natural moisture balance, making it smooth and supple. It keeps your face feeling fresh and soft all day long.
Pros
Lightweight
Non-greasy
Hydrates well
Pleasant fragrance
Travel-friendly packaging
Affordable
Cons
No SPF
May cause breakouts
Product Claims
Sheamoist Shea Butter and Real Strawberry 24 hour Moisturizer by Lotus Herbals is a complete solution for dehydrated skin. It heals chapped skin and acts as a shield against the harsh winter. Shea butter works as a natural moisturizer, making the skin soft and supple. Strawberry is a rich antioxidant that helps to soothe and tone your skin.
Pros
Ideal for daily use
Affordable
Lightweight
Gets absorbed easily
Pleasant fragrance
Travel-friendly packaging
Cons
May irritate sensitive skin
No SPF
Contains parabens
[ Read: 10 Best Face Serums For Dry Skin ]
Product Claims
Plum E-Luminence Deep Moisturizing Cream combines the hydrating power of vitamin E with a dozen potent plant nutrients, such as jojoba oil and kokum butter, to give excellent hydration and nourishment to dry and damaged skin. Chamomile flower extract calms and soothes irritated skin. Regular use leaves you with a well-moisturized complexion that exudes a dewy radiance.
Pros
Vegan
SLS-free
Phthalate-free
Cruelty-free
Cons
No SPF
Bulky packaging
Expensive
Product Claims
Plum Hello Aloe Caring Day Moisturizer is a very mild day cream for dry and sensitive skin. It contains pure organic aloe juice and is fortified with vitamin E. The unique combination delivers intense hydration to your skin without making it greasy. The organic formula created without harmful chemicals provides pure nourishment for your skin.
Pros
Vegan
SLS-free
Paraben-free
Phthalate-free
Cruelty-free
Cons
Expensive
May cause breakouts
Contains added fragrance
No SPF
Now that you know about the best face creams out there for dry skin, which would you pick first to nourish your face? Let us know in the comments below.
Recommended Articles:
The following two tabs change content below.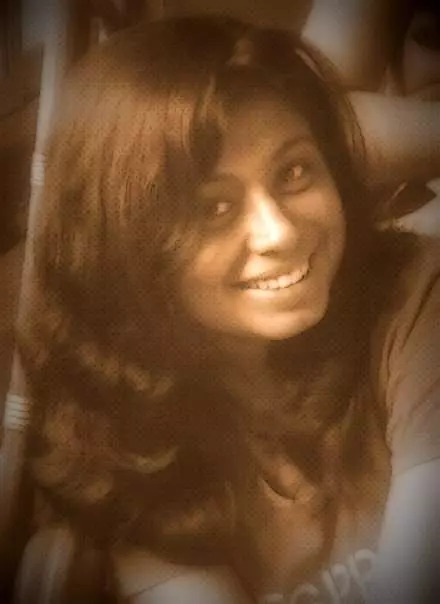 Latest posts by Sakshi Bahal (see all)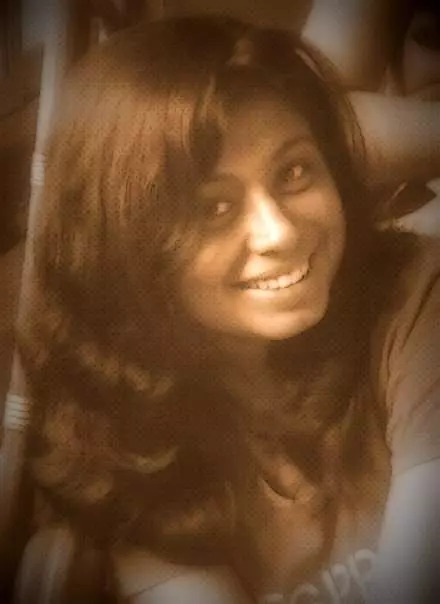 Sakshi Bahal
Sakshi Bahal has a Masters degree in English Literature from Calcutta University. She was a part of the editorial team of her school magazine. Her love for writing inspired her to take up literature and follow that up with creative writing after completing her education. She has been writing on beauty and skin care for the past 4 years.Sakshi has also authored a compilation of high school essays. A self-declared bookworm, she enjoys traveling, music, movies, and lots of coffee.