The 10 Best Face Masks For Acne You Must Try Out In 2023
Time to flaunt a beautiful skin because your battle with acne is soon to be over!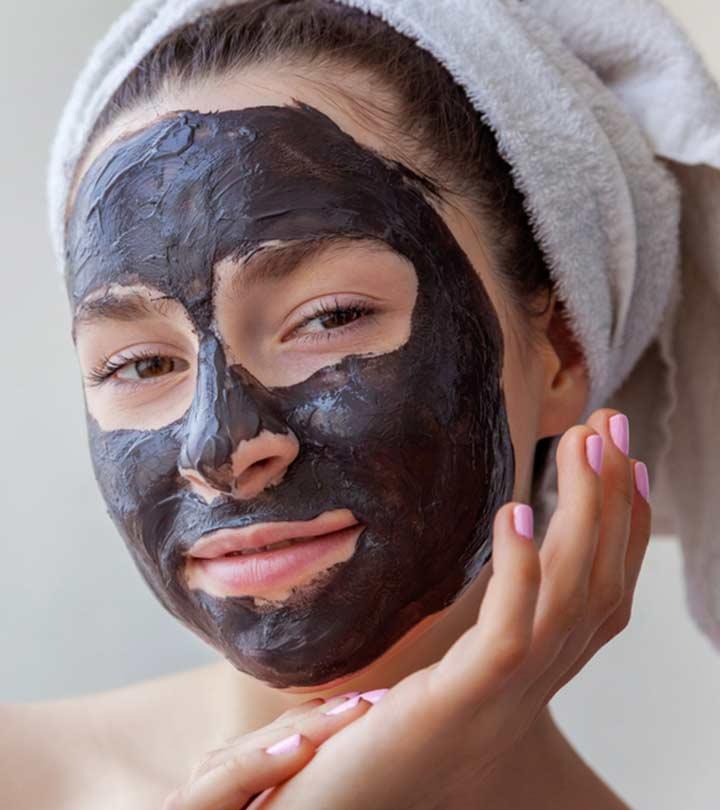 Acne arises due to the clogging of pores and dead skin cells. Keeping your skin acne-free, especially when you have acne-prone skin, is challenging. So, you need the best face masks for acne to help absorb excess oil production and keep the pores clean. Activated charcoal, bentonite clay, and sulfur are some key ingredients used in face masks for acne. These ingredients help clean your skin, remove excess sebum, and prevent acne breakouts.
A good face mask thoroughly removes impurities from the skin by keeping the skin hydrated. In this article, we have sifted a list of the best face masks that are suitable for acne. Keep scrolling!
The 10 Best Face Masks For Acne
New York Biology Dead Sea Mask is suitable for all skin types and gentle enough to be used every day. This anti-acne is made with high-quality ingredients that deeply cleanse your skin and reduce the size of your pores. It has a highly effective face mask composed of Dead Sea minerals and all-natural herbal complexes of aloe vera gel, calendula oil, vitamin E, sunflower seed, and jojoba oil. The mud gently purifies and cleanses clogged pores while the herbal complexes soothe and nourish the skin.  The mud also removes excess oil, toxins, and dead skin cells, leaving your skin feeling soft and smooth. This natural face mask also improves blood microcirculation and refines the texture of your skin to reveal a healthy complexion. This is one of the best face masks available for acne treatment. 
Pros
100 % natural
Alcohol-free
Paraben-free
Sulfate-free
Cruelty-free
Spreads easily
Moisturizes skin
FDA-approved
Cons
May cause irritation
Contains fragrance
Price at the time of publication: $16.95
This Dead Sea mask deep cleanses, exfoliates, and detoxifies your skin. It helps in blackhead removal and absorbs excess oil and toxins from acne-prone, oily skin. The acne face mask contains natural minerals like magnesium, calcium, sulfur, bromide, iodine, sodium, zinc, and potassium that help in detoxifying and nourishing the skin. This moisturizing mask also contains ingredients like shea butter, aloe vera, and  jojoba oil that help in restoring your skin's moisture, thus leaving it supple and plump. These ingredients make this mask suitable for people with dry skin too. Aria Starr Dead Sea Mud Mask eliminates mild inflammatory acne and removes dead skin cells while moisturizing your skin. Conduct a patch test before use to prevent irritations or allergic reactions.
Pros
Just a little product required per use
Absorbs excess oil
Removes blackheads
Suitable for oily and dry skin
Cons
Contains natural astringents that may not be suitable for sensitive skin
Not completely organic
Price at the time of publication: $11.95
The new and improved Aztec Secret  Indian Healing Bentonite Clay is made of 100% natural calcium bentonite clay. It is great for deep pore cleansing and detoxifying your skin. It reduces and calms the acne and helps reveal smoother and younger-looking skin. It tightens your skin upon application but does not dry it out like many other face masks. This multipurpose healing face mask can be used for body wraps, clay baths, foot soaks, chilled clay knee packs, and soothing insect bites, and as a hair mask or natural deodorant.
Pros
Affordable
Easy to use
Sun-dried clay
No additives
No animal products
Cruelty-free
Suitable for sensitive skin
Cons
Not easy to peel or remove
Price at the time of publication: $14.95
Dermalogica, a professional-grade skin care brand, offers this clinically proven cooling masque that helps clear active acne breakouts. It contains oat and bisabolol extracts that calm the skin. The salicylic acid in the anti-acne mask clears the pores and helps absorb excess oil. The anti-aging ingredient, safflower oil, helps in reducing the premature signs of skin aging like fine lines. Dermalogica Sebum Clearing Masque helps even out your skin tone and refine its texture as it contains licorice and niacinamide. This clear skin mask is gentle and can be used as a stand-alone mask for acne as well as spot treatment for those occasional zits!
Pros
Cooling effect
Soothes irritation
Gluten-free
Vegan
Paraben-free
Certified cruelty-free
No artificial colors or fragrances
Recyclable packaging
Cons
May dry out the skin
Requires exfoliation afterward
Expensive
Price at the time of publication: $49.0
This potent deep-cleansing sulfur mask is formulated with 6% detoxifying sulfur acne medicine that helps cleanse pores, soothe irritation, and reduce redness. This non-greasy mask also shrinks the size of your pores and reduces excess oil and shine. Regular use of oil control masks helps clear acne blemishes and prevents new breakouts. It can also be used as a spot treatment to heal pimples. This skin-purifying mask also contains vitamin E and tea tree oil that soothe, nourish, and hydrate the skin. These powerful antioxidant and anti-inflammatory ingredients make the Proactiv Skin Purifying Mask an essential in your beauty arsenal.
Pros
Moisturizes skin
Non-greasy
Non-comedogenic
Dermatologist tested
Effective in emergency situations
Value for money
Cons
Distinct sulfur smell
Not suitable for very sensitive skin
Price at the time of publication: $40.0
This mask by Peter Thomas Roth banishes blemishes and unclogs blocked pores for a flawless complexion. It is specifically formulated to treat acne. It contains 10% maximum-strength sulfur that helps in the management of chronic acne by clearing up blemishes and removing blackheads. It also prevents the formation of new acne. The exfoliating face mask works on removing dead skin cells, absorbs excess oil, and purifies clogged pores as it contains kaolin and bentonite clay. The aloe vera soothes and hydrates the skin. This soothing hydrating mask is one of the best masks available now for treating severe cystic acne. It is recommended to conduct a patch test before use.
Pros
Easy to apply
No synthetic dyes
Phthalate-free
Suitable for combination skin
Cons
Cannot be used with other acne medication
Not suitable for dry skin
Price at the time of publication: $52.0
Natures Natural Clear Acne Facial Mask reduces inflammation, eliminates acne-causing dirt, and treats blackheads. This facial mask is suitable for sensitive skin as it is formulated without glycolic acid. It has mineral clay that penetrates your skin to gently clear off the impurities clogging your pores. The pimple-reducing mask is also infused with a liposome herbal blend – mangosteen, rosemary, calendula, licorice, and thyme- and also minimizes blackheads, whiteheads, and zits. Additionally, this mask reduces skin inflammation and redness.
Pros
 Non-toxic
 Natural
 No harsh chemicals
 Spreads easily
Cons
Price at the time of publication: $19.97
Clinique Anti-Blemish Solutions Oil-Control Cleansing Mask helps heal blemishes, prevent breakouts, and keep your skin shine-free. The blemish-fighting mask is a natural clay-based mask with a special medicated formula that unclogs the pores and absorbs excess sebum or oil. It contains acne-fighting exfoliators like salicylic acid and acetyl glucosamine that remove the dead skin cells that contribute to clogged pores. Kaolin clay and Laminaria saccharina extract are the key ingredients that absorb surface oil and clear the impurities from the skin. This deep cleansing mask does not dry out the skin. It gently exfoliates without irritating the skin or causing any breakouts.
Pros
Paraben-free
Phthalate-free
Fragrance-free
Gluten-free
Sulfate-free
Non-comedogenic
Cons
May not be suitable for dry skin
Price at the time of publication: $22.5
AcneFree Therapeutic Sulfur Mask soothes acne-inflamed skin and absorbs excess oil. It can also be used as a spot treatment on oily, acne-prone skin. This mask contains 3.5% sulfur which is effective on mild to moderate acne. It contains bentonite clay that removes impurities, unclogs pores, and clears blackheads, whiteheads, and acne blemishes. The vitamin C in acne-fighting masks helps reduce pigmentation and evens out the skin tone to reveal brighter and clearer skin. The color of the mask changes to blue as it dries out breakouts to indicate its effectiveness.
Pros
Easy to use
Quick results
Color signal technology
Non-comedogenic
Affordable
Suitable for oily skin
Dermatologist-recommended
Cons
Dries out skin
Strong sulfur smell
Price at the time of publication: $13.06
This mask is made with a combination of three clays – kaolin clay, pink clay, and blue clay. It also contains activated charcoal and lecithin. Clay masks for acne bind to impurities and detoxify the skin. Activated charcoal deep cleanses the skin and absorbs excess oil. This face mask clears blackheads and evens out the skin tone and texture with its gentle exfoliation. Acne treatment masks can generally dry out the skin, but the Revive Science Clay Mask contains lecithin that nourishes the skin and helps retain its moisture. It can be used as an all-over facial mask or as an acne spot treatment.
Pros
Moisturizes skin
Detoxifies skin
Affordable
Suitable for all skin types
Cons
May cause irritation
Not suitable for sensitive skin
Price at the time of publication: $19.99
Why Trust StyleCraze?
The author, Shiboli Chakraborti, is a certified skincare coach. She has expertise in understanding the skin requirements and suggesting products accordingly. She has prepared this list of the best face masks for acne. She has checked the ingredients to ensure they contain actives that work for acne. Moreover, she also checked online reviews and brand websites to understand the products' efficacy before shortlisting them.
Frequently Asked Questions
Do face masks actually help acne?
Yes, these skin care masks made with anti-acne ingredients like glycolic acid can help eliminate acne. However, they do not offer long-term remedies for acne. They can only calm inflammation, and redness and prevent fresh breakouts.
Do dermatologists recommend face masks for acne?
Yes, dermatologists recommend face masks for their therapeutic effect. Masks containing benzoyl peroxide or salicylic acid are mostly recommended to help eliminate acne.
Why do I get pimples after using a face mask?
Some masks create a sticky and overly humid environment on your face which leads to unwanted breakouts and pimples.
How often do you use face masks for acne?
Use face masks for acne thrice a week to achieve the best results.
How do I know if my acne is hormonal or bacterial?
Hormonal acne is inflamed cystic acne occurring in the chin and jawline area. But bacterial acne is pus-filled bumps and whiteheads of various sizes occurring in any and every part of the face.
Recommended Articles