10 Best Face Moisturizers With Zinc Oxide For Sun-Protected Skin
What better than a multipurpose product that nourishes and protects your skin!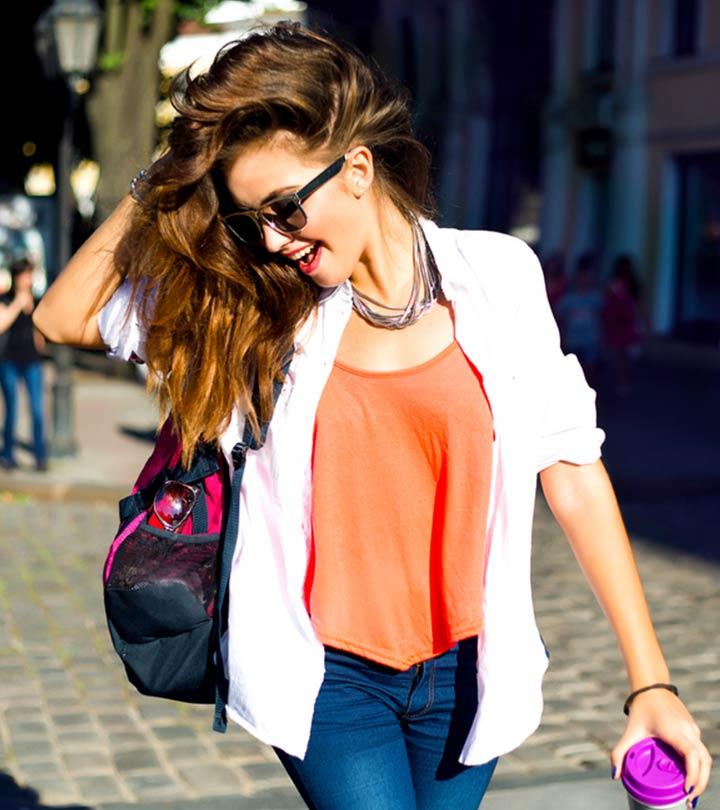 Did you ever think that not using a face moisturizer containing zinc oxide might lead to sunspots and UV damage? Chemical or physical blockers are found in moisturizers, lotions, and sunscreens. Chemical blockers are found in the majority of top brands. These chemical blockers trap the sun's damaging rays and prevent them from penetrating your skin. However, a growing body of evidence suggests that these chemicals are just 60% efficient.
But on the other hand, zinc oxide acts as a physical barrier. Physical blockers refract or disperse the sun's rays away from your face's skin, preventing them from reaching your skin. Unlike any other component, zinc oxide prevents both UVA and UVB radiation from penetrating your skin, providing you with unmatched protection from the sun's damaging rays. In this article, we have listed the best face moisturizer with zinc oxide for sun-protected skin. Keep scrolling to choose the best one!
Keep Your Skin Protected With The 10 Best Face Moisturizers With Zinc Oxide
Pros
Fragrance-free
Does not clog pores
Moisturizes well
Doesn't make face sticky
Recommended by dermatologists
Cons
Price at the time of publication: $6.58
A 100% mineral based zinc oxide face moisturizer and sunscreen, this is a pure physical block sunscreen that reflects harmful UVA/UVB rays away from your face, keeping it safe. Its ingredients include ceramides, which not just restore your skin's natural barrier, but also lock in moisture, keeping your face moisturized for longer. Developed in collaboration with dermatologists, this zinc oxide daily moisturizer can be used on sensitive skin, and even by children and babies. Its lightweight formula ensures that you don't end up with a greasy face when out in the sun. It also contains hyaluronic acid, which is great when it comes to keeping your skin well hydrated and youthful.
Pros
Fragrance-free
Paraben-free
Oil-free
Chemical filter-free
Allergy-tested
Cons
May leave a white cast on skin
Price at the time of publication: $13.48
Pros
Paraben-free
Sulfate-free
Oil-free
Cruelty-free
Cons
In rare cases, it may make the skin dry and flakey on the forehead.
Price at the time of publication: $23.95
This excellent SPF 30 moisturizer with zinc oxide is formulated with fruit stem cell complex and resveratrol. It is a multi-benefit balm that provides broad-spectrum protection, while lending your face a sheer mineral tint. With restorative antioxidants as part of its formula, it helps hydrate your skin, keeping fine lines and wrinkles away. Other ingredients like jojoba seed oil, Bioactive 8 berry complex, cucumber fruit extract, and white tea leaf extract make it a hydrating and reparative facial moisturizer.
Pros
Suitable for daily use
Non-GMO project verified
Gluten-free
Certified organic ingredients
Cruelty-free
Cons
Contains dimethicone, which may not agree with some skin types
Price at the time of publication: $15.03
Pros
Fragrance-free
Paraben-free
Oil-free
Broad-spectrum UVA/UVB protection
Water-resistant
Cons
May leave a white residue
Price at the time of publication: $23.98
Tired of your sunscreen leaving white patches on your face? This tinted zinc oxide face moisturizer has got you covered. Apart from the obvious benefit that we have stated above, it is also a physical sunblock that doesn't contain any harmful chemicals. And here's the best part — it's also environmentally-friendly. Loaded with moisturizing and nourishing ingredients like argan and coconut oil, this sunscreen keeps your skin happy. So, while using this is good for your skin, it is good for the environment as well. It is organic, vegan, and anti-aging, and in every way the tinted moisturizer with SPF zinc oxide of your dreams. I
Pros
Oil-free
Multipurpose
Suitable for all skin types
Mineral formula
Cons
Not available in many tinted shades
Price at the time of publication: $21.99
The Thrive Daily Defense Sunscreen harnesses the thriving strength of 2 superplant oils — juanilama, a citric scented herb with antioxidants, and fierillo, a rainforest vine with antimicrobial and anti-inflammatory properties. Combined with zinc oxide, this moisturizer not just protects your skin from sun damage, but also repairs it. Its light formula is non-greasy and is easily absorbed by your skin. It hydrates, nourishes, and revitalizes your skin, and protects it from irritation and redness caused by daily stressors. To add to that, it is non-greasy, doesn't leave a white residue, is non-sticky, and absorbs quickly.
Pros
Leaves no white cast
Reef-safe
Cruelty-free
No synthetic colors
Fragrance-free
Cons
Some users did not find it as moisturizing as expected
Price at the time of publication: $24.95
Pros
Cruelty free
Vegan
Non-toxic
EWG-verified
Contains plant extracts
Cons
May not be effective for adults
Price at the time of publication: $11.97
Pros
Lightly tinted
Chemical-free
Fragrance-free
Non-comedogenic
Sensitivity-free
Paraben-free
Cons
Price at the time of publication: $36.5
Pros
Provides broad spectrum protection
Formulated with powerful hydrators
Added antioxidants
Protects against aging
Cons
Maybe thicker than expected
Price at the time of publication: $44.0
Finding the perfect zinc oxide moisturizer for your skin type may be a little confusing. Here are some things to consider when picking up one for yourself.
How To Choose The Best Face Moisturizer With Zinc Oxide
Look for broad spectrum zinc oxide face moisturizers. These protect against both UVA and UVB rays, thus protecting your skin effectively against aging, wrinkles, and in the long term, skin cancer as well. An SPF of at least 30 is recommended as this provides up to 97% protection from the sun's harsh and harmful rays.
Depending on your skin type (oily, dry, combination, or sensitive skin type), for example for oily skin, look for moisturizers that are non-comedogenic, with hydrating ingredients. Non-comedogenic creams don't clog up your pores and therefore are best friends with your oily skin. Dry skin needs hydration, so look out for ingredients like hyaluronic acid and ceramides.
Having zinc oxide and titanium dioxide are the best way to protect your skin from harmful sun rays as these are physical blockers that do not seep into your skin but sit on top of it, protecting it against the sun, by reflecting the rays away from your face.
Why Trust StyleCraze?
Sneha Manandha, who authored this article, is a skincare enthusiast. She stays updated when it comes to skincare products. Aiming to assist her readers in making an informed decision while buying face moisturizers with zinc oxide, she has tried some renowned formulae herself and prepared a comprehensive list of them. She also checked user reviews and feedback on trusted online platforms to pick the best-rated products. This list consists of the products that will protect your skin from UV rays.
Frequently Asked Questions
Is zinc oxide a good moisturizer?
By itself, zinc oxide may not be an efficient moisturizer, but combined with the right ingredients, it forms a physical barrier between your skin and the sun. It has sebum regulation properties, which reduce the breakout of acne.
Is zinc oxide good for your face?
Yes, zinc oxide is good for your face. It provides broad-spectrum protection against the sun and is an effective way to combat acne owing to its sebum regulating properties.
Is zinc oxide safe to use every day?
Yes, it is perfectly safe to use zinc oxide every day. In fact, in a recent study, it was observed that even when applied every 4 to 6 hours, it showed no signs of toxicity or poisoning.
Does zinc oxide dry out your skin?
Yes, zinc oxide can dry out your skin. That's why it is important that it is paired with other hydrating ingredients like hyaluronic acid, ceramides, or natural organic hydrating ingredients.
Does zinc oxide shrink pores?
Yes, zinc oxide is known to shrink pores. It also regulates the production of sebum in your face, thus making it a handy tool against acne.
Is zinc oxide good for eczema?
Yes, zinc oxide is good for eczema. It inhibits mast cell degranulation, which in turn reduces the secretion of histamine, which is known to contribute to the itchy feeling that accompanies eczema.