Best Face Washes For Combination Skin In India – Our Top 10 Picks
Combination skin is tricky to care for. It is neither oily nor dry, but both. Hence, it's not easy to figure out which product will work best on your skin, especially face washes. Some might leave your dry patches drier, and some might over-moisturize the oily parts of your skin. This is when finding the right face wash becomes a challenge. But don't worry. We have compiled a list of face washes that will maintain the delicate balance your combination skin needs. Take a look.
Top 10 Face Washes For Combination Skin
1. Biotique Bio Honey Gel Refreshing Foaming Face Wash
Product Claims
This face wash is developed with Swiss technology. It is a hydrating face wash that contains pure honey, wild turmeric extracts, and the extracts of the bark of Arjun tree. It clears makeup, unclogs your skin pores, brightens your skin tone, and helps keep it soft and supple.
Pros
Suitable for all skin types
100% natural products
No parabens
No harmful chemicals
Non-drying formula
Cons
None
2. Clinique Liquid Facial Soap Oily Skin Formula
Product Claims
This face cleanser feels as gentle as a feather on your skin. This cleanser is a part of the customized skincare range (extra mild/mild/oily skin formula) from Clinique and has a non-drying formula. It gently exfoliates your skin and leaves it feeling refreshed.
Pros
Dermatologist-developed
Clinically formulated
100% fragrance-free
Allergy tested
Cons
Complete details about ingredients not mentioned.
3. Aroma Magic Neem & Tea Tree Face Wash
Product Claims
This product contains natural ingredients and is meant for acne-prone skin. It prevents blackheads and whiteheads and soothes irritated skin without causing excessive dryness. It also claims to lighten acne scars and improve your skin tone.
Pros
No alcohol
No parabens
No artificial fragrance
No artificial color
Cons
Not suitable for dry and sensitive skin
4. Neutrogena Oil-Free Acne Face Wash
Product Claims
This product is developed with micro-clear technology that cleanses your skin thoroughly without overdrying your face. The gentle formula soothes your skin and clears excess sebum. It contains salicylic acid that fights acne and reduces inflammation.
Pros
Alcohol-free
Non-drying
Non-comedogenic
Oil-free formula
Cons
Contains PEG-80
Not travel-friendly
5. Garnier Pure Exfoliating Face Wash
Product Claims
This face wash has a unique alcohol-free, gel-based formula that gently exfoliates dead skin cells from your skin, unclogs your pores, and prevents blackheads and whiteheads.
Pros
Non-drying
Doesn't irritate the skin
Cons
Contains SLS
6. Iraya Wild Lime Purifying Face Wash
Product Claims
This purifying face wash contains natural extracts like neem, wild line, and Indian sarsaparilla extracts. It clears excess oil and sebum from your face along with dirt and pollutants. It is suitable for acne-prone, oily, and combination skin.
Pros
No parabens
Pleasant fragrance
Travel-friendly packaging
Mild foaming formula
Cons
Contains SLS
7. Nivea Purifying Face Wash
Product Claims
This face wash is best suited for combination and oily skin. It contains exfoliating particles that cleanse your pores gently to remove impurities. It claims to remove excessive oiliness without making your skin feel dry. The result is clean, matte, and healthy skin.
Pros
Dermatologically approved
Contains ocean algae extracts
Affordable
Pleasant fragrance
Cons
Contains alcohol
Contains PEG-7 and PEG-40
Contains SLS
8. Philosophy Purity Made Simple One-Step Facial Cleanser
Product Claims
This one-step facial cleanser cleans excess oil, dirt, and makeup from your face all at once. It contains an award-winning formula that lightly hydrates your skin and makes it feel comfortable and not too dry and oily after washing. It contains meadowfoam seed oil, sandalwood, rosemary, and sage extracts that rejuvenate your skin and make it soft.
Pros
Non-greasy
Can remove eye makeup
Cons
Contains PEG-120
Contains parabens
Expensive for the quantity provided
9. Cetaphil Gentle Skin Cleanser
Product Claims
Wondering what this cleanser is doing on this list? Well, this cleanser is great for dry skin as well as combination skin types. It is extremely gentle on your skin and will not make it dry.
Pros
Soap-free
pH-balanced
Dermatologist recommended
Non-comedogenic
Fragrance-free
Cons
Contains alcohol
Contains parabens
Contains SLS
10. La Roche-Posay Effaclar Purifying Foaming Gel
Product Claims
This purifying face wash is best suited for those with oily and combination skin. It cleanses your skin thoroughly without harming the skin barrier. It does not dry your skin out but keeps it refreshed and rejuvenated.
Pros
pH-balanced
Non-comedogenic
Doesn't irritate the skin
Cons
Contains SLS
Contains PEG-8 and PEG-120
Contains alcohol
[ Also Read – WOW Greek Yogurt Gel Face Wash Review ]
Taking care of combination skin is all about maintaining harmony between the oily and dry areas of your face. Finding the right cleanser that does not strip the moisture from the dry parts and maintains moisture balance in the oily areas is like walking on a tightrope. Hope this list has made your work easier! Go ahead and pick a balancing cleanser from this list, try it out, and let us know how it worked for you in the comments section below.
Recommended Articles
The following two tabs change content below.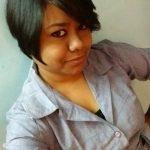 Latest posts by Ramona Sinha (see all)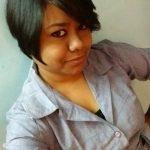 Ramona Sinha
Ramona has a Master's degree in English Literature. She believes that beauty begins with a good skin care regimen and is on a mission to eliminate all toxins from her routine. She helps readers select products and ingredients specific to their skin type and gives out tips to keep their skin healthy in a natural way. When Ramona is not working or experimenting with a new skin care product or ingredient, her books and a passion for music, good food, and traveling keep her busy.