10 Best Facial Packages To Get Glowing Skin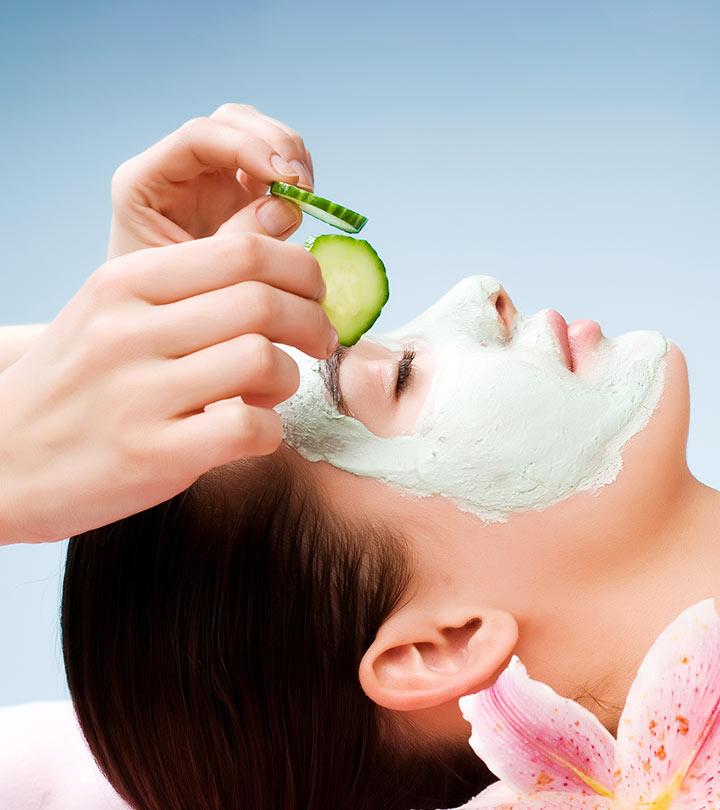 Gorgeous and glowing skin is what everyone wants today. Facials can do magic for your skin and help you get that flawless look. Browse through some of the best facial packages right here! Your skin needs some pampering. What is better than a facial making your skin glow with health?
Facials are believed to fix several skin problems. They can remove clogged dead cells. They can improve your skin's appearance, revive your aged looking skin, and prevent the appearance of wrinkles and fine lines. Facials preserve the skins elasticity and firmness too.
But, are all the facials equally good for our skin? Actually, no! Before doing the facial, you need to know your skin type. Because each skin type has its own sets of specific needs. So, how can you zero in on the best possible facial for your skin? Well, we are here to help you!
10 Facial Packages:
The following are the some of the best facial packages to try at a spa:
1. Anti Aging Facial Package:
Anti aging facial packages use techniques and products which are specially designed to slow down the aging process in the skin. These facial packages reduce wrinkles and also brighten the skin. If you desire a younger looking complexion, then you may opt for anti aging facial treatments. Some of them are microdermabrasion, light therapy facials and vitamin infused serums. These packages include exfoliating, moisturizing and massaging to improve the texture of your skin.
2. Acne Or Deep Cleansing Facial Package:
Acne treatments at the spas involve deep tissue and deep pore cleansing to improve the blood circulation and also get rid of excess oil. This facial might include anti bacterial ingredients, such as salicylic and glycolic acids that may be used to prevent breakouts in the skin. This facial is recommended for oily skin and for those with uneven complexion. Both men and women can take this package. This package includes deep cleansing, steaming, healing moisturizer, mask. and facial extractions to get rid of pore clogging sebum.
3. Custom Facial Package:
You can address kin problems, such as dull or patchy complexion, premature aging and environmental damage by taking custom facials. This facial uses specialized techniques and products to fit your skin care problems. This package would suit all skin types and includes extractions, deep cleansing, exfoliation and high-tech peel procedures.
4. Exfoliating Facial Package:
Exfoliating is essential if you are exposed to pollution and contaminants every day. Exfoliating increases blood circulation, reduces fine lines, and stimulates cell renewal. It also removes dead cells from the outer layers of your skin. This process increases cell turnover and restores your skin tone. This package uses exfoliating agents, such as coffee grinds, delicate jojoba and sugar scrubs. This facial can also be done along with treatments such as microdermabrasion and chemical peels. It also uses products, infused with AHAs and BHAs which helps in loosening the skin cells.
5. Bio Lift Facial Package:
Bio lift package helps in tightening and toning the skin, which makes your skin look young. This package includes cleansing of the skin, apart from massaging and rejuvenation of the skin. In addition, it also treats dark circles under your eyes.
6. Plant Stem Cell Facial Package:
This facial treatment package helps to rejuvenate your skin and make it look young. Plant cells are introduced into the skin, which helps the skin at the cellular level, by activating the process of repair and replacement of dead skin cells. This package includes exfoliation, serum, mask and under eye gel treatments.
7. Collagen Facials:
This facial protects the skin against environmental damages, such as pollution, and prevents dark circles and wrinkles. It works with all skin types. This package includes several techniques of warm vapor, exfoliation, deep pore cleansing, lymphatic massage, and paraffin masque for an intense hydrating effect.
8. Aromatherapy Facial Package:
Many spas offer aromatherapy facials with the goodness of essential oils, which have curative and healing properties that benefit your skin. They help in the relaxation of both mind and body. It helps in clearing skin congestion, eliminates toxins and stimulates cell regeneration.
9. AHA (Alpha Hydroxy Acid) Facial Package:
This facial uses creams with AHA acids taken from flowers and fruits. It is recommended, especially for those with pigmentation problems in skin and those prone to wrinkles. This facial improves the capillary action on the skin, makes the skin smooth and healthy looking and tightens pores. It also improves the skin's texture and leaves your mind calm and relaxed.
10. Oxygen Facial Package:
This facial package deals in combating the signs of aging, which is linked to poor conveyance of oxygen to the surface of the skin. This facial delivers concentrated oxygen molecules to the epidermis. Pressurized oxygen infused with vitamins, botanicals, minerals, nutrient extracts is applied to the neck and face. It leaves the skin looking plumper, smoother and radiant.
A Word Of Caution:
Though facial is generally safe, they do come with some risks. For instance, you might be allergic to certain products that increase breakouts on your skin. You may become sick if the equipment's are not properly sanitized. So, spend some time researching the spa you plan to visit and also speak with them before starting the facial. Facials can be done once in every 4-6 weeks. It is important to ensure that both the face and neck area are massaged gently.
Facials are among the most common ways to rejuvenate the skin and resolve minor skin issues. They help improve your skin texture, brighten your skin, improve aging signs, prevent wrinkles, remove clogged pores, and give a radiant look. There are facial packages aimed at treating specific skin care woes. The article here details the different types of facials you can choose to solve your skin-related issues. Before you choose the package, it is best to understand your skin, the type, and the issues you face.
Frequently Asked Questions
How much time it takes to glow after facial?
Usually, you can see the glow immediately after a facial. It may last anywhere in between a week to a month depending on the kind of facial you opt for.
Can I do facial at home?
Yes, you can use any of the packaged facial kits available and follow the instructions to do a facial at home. You can also use simple home ingredients like gram flour, curd, and honey for an at-home facial.
Can I use ice cubes after facial?
Usually, ice cubes or cold water are used as a part of the facial. You can use it afterwards if there is any burning sensation, redness, or swelling.
The following two tabs change content below.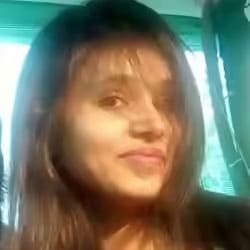 Jyotsana Rao is an engineering graduate from NIT, Nagpur, who discovered her love for writing during her undergraduate days. She...
more