10 Best At-Home Facial Steamers To Buy In 2019
A facial steamer is the one thing that separates a simple home facial from a professional clean-up session. How? A facial steamer softens your skin and opens up your pores, making it easier to scrape off the dust, dead skin cells, and grime stuck in your skin's layers. That explains the miraculous glow you get the moment you get off the steamer. But what if you can get this glow at home? It will not only save you a lot of money but also make at-home facials so much more convenient. This is where at-home facial steamers come in! We've asked around, dug up a little, and curated a list of the best at-home facial steamers available on the market right now. Take a look!
10 Best At-Home Facial Steamers You Need To Check Out
1. Panasonic EH-SA31VP Spa-Quality Facial Steamer
Get the experience of a professional facial massage at home with the Panasonic Facial Steamer. This steamer cleanses your face, opens up your pores, and clears them out effectively in just 6 minutes. It generates nano-sized particles that permeate deep into your skin and improve its overall texture. It is easy to use, store, and clean as well.
Pros
Effective
Easy to use
Improves skin texture
Cons
Insufficient tank capacity
Expensive
Rating
4.8/5
2. Kingdom Cares Hot Mist Facial Steamer
Kingdom Cares Hot Mist Facial Steamer brings you the goodness of a sauna in a way that fully revitalizes your face. It removes blackheads and whiteheads, improves the absorption of the skin care products you use, and even relieves sinus troubles. This steamer doubles up as a humidifier and leaves you with supple, beautiful skin.
Pros
Automatic timer
Suitable for all skin types
In-built UV light that works as a sterilizer
Cons
None
Rating
4.8/5
3. OKACHI GLIYA Hot Mist Facial Steamer
Okachi Gliya Hot Mist Facial Steamer features a nozzle spray that releases strong, steady, wide, and thick steam that gives you even coverage. The steam penetrates deep into your skin to moisturize it and improve its skincare absorption capacity. It also comes with a mirror that helps you position yourself when using it.
Pros
Doubles up as a humidifier
Automatic shut-off
Runs for 15 minutes with a full tank
Cons
None
Rating
4.8/5
4. Zenpy Nano Ionic Facial Steamer
This portable steamer combines traditional heating methods with ultrasonic vaporizer technology. It produces nano steam that is 10 times more effective and permeable. It comes with a nose and face attachment that you can use to clear any congestion in your nose and throat. It also doubles up as a humidifier. It comes with a multi-functional toolkit to help weed out blackheads and whiteheads.
Pros
Comes with a blackhead and whitehead removal kit
Inexpensive
Cons
Emits a faint rubbery smell if used for more than 15 minutes
Rating
4.7/5
5. Personal Portable Table Top Mini Facial Steamer
The Personal Table Top Mini Facial Steamer is portable but delivers spa-like results. It gives out huge clouds of steam that soften your face and open up your pores to cleanse them thoroughly. It comes with an auto-off shut feature that makes it easy to time your steaming session.
Pros
Portable
Effective
Great for treating cold and cough
Value for money
Cons
Difficult to fill the tank
Rating
4.6/5
6. Microderm GLO Nano Ionic Mist Steamer
The dermatologist-approved Microderm GLO Nano Ionic Mist Steamer is like having a spa at home. It uses VapourSafe technology to deliver negative ions that have healing qualities. It improves the overall texture and health of your skin.
Pros
Narrow steam diffuser that focuses on one area at a time
Adjustable precision control
Easy to use
Cons
None
Rating
4.6/5
7. Secura S-192 Hair And Facial Steamer
The 1-5 um ultra-fine mist generated by the ultrasonic atomizer in this facial steamer makes it easier for the steam to get absorbed into your hair or skin. It opens up your pores to get rid of the dirt, oil, and grime clogging them. The facial spray rod attachment is for the face while the hood attachment is for your hair and scalp.
Pros
Can be used on your hair
Controlled release of steam
In-built ozone generator
Cons
Not the best quality
Expensive
Rating
4.5/5
8. Conair Facial Sauna With Timer
Here's an easy to use and effective steamer that leaves your face feeling squeaky clean every time you use it. Its tank is easy to fill, and it comes with a self-timer. It can be used for an at-home facial as well as to clear up your sinus.
Pros
Comes with a nasal cone that can be used to clear up sinus and cold
Easy to use
Automatic shut-off system
Cons
The cone is delicate and easily breakable.
Steam escapes from the broad cone.
Rating
4.5/5
9. Kingdom Beauty Facial Moisturizing Steamer
The Kingdom Beauty Facial Moisturizing Steamer is a best-seller in this category. It quickly generates steam that seeps deep within your skin to clean it up thoroughly, leaving you feeling rejuvenated. It gives your skin an almost instant glow. The blemish extractor kit that comes with this steamer is a bonus that you cannot miss out on.
Pros
Emits steam in less than a minute
Soothes and softens your skin
Large water tank
Cons
Rating
4.5/5
10. ECVISION Nano Ionic Warm Mist Facial Steamer
This suave-looking facial steamer from ECVISION makes for a great addition to your cosmetic closet. It is extremely hygienic as it releases steam along with UV light. This steamer leaves you with a spa-like glow because it bulldozes through your skin's natural barrier, opening it up to clean it thoroughly from within.
Pros
Comes with a UV light that acts as a sterilizer
Easy to use and clean
Cons
Emits a plastic-y smell initially
Rating
4.5/5
A facial steamer is a great investment, especially for someone who is always on the go and doesn't have time to go to the salon regularly. Which one of these would you like to buy? Let us know by dropping a message in the comments section below.

The following two tabs change content below.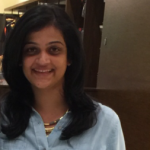 Latest posts by Pratima Ati (see all)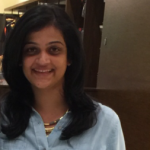 Pratima Ati
After working in Marketing and Business Development for a few years, Pratima Ati jumped ship to pursue two things she loved – fashion and writing. She's now a full-time Fashion & Lifestyle writer and has never looked back ever since. She sleeps early, reads often, and when she can't, she finally gives a closure to all the characters living in her drafts. Sometimes, they pass off as poetry too! That, and her training in Indian classical music and playing (learning) the veena keep her sane, civil, and bearable.