9 Best Fall Nail Colors Of 2021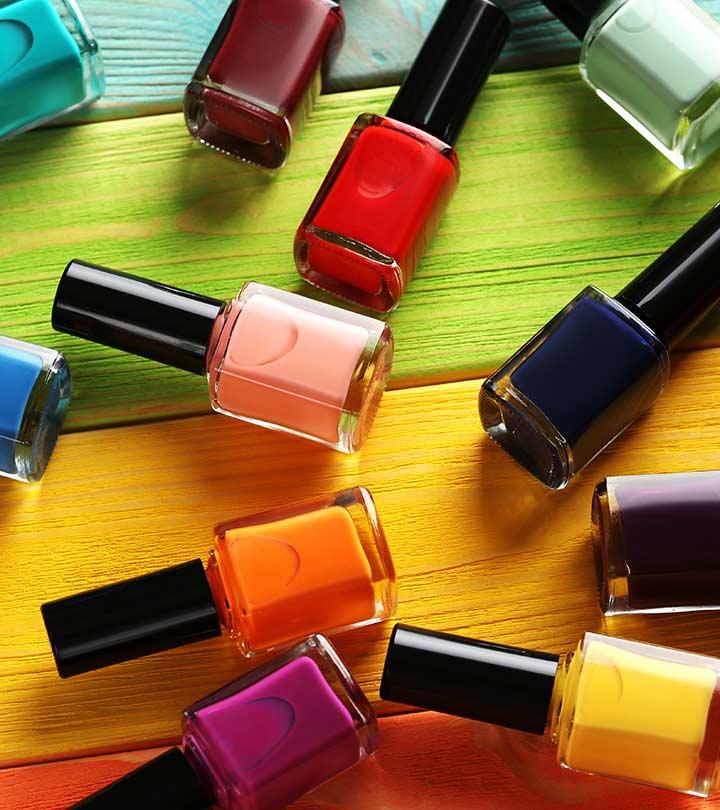 What makes the fall season exciting? It's the time when boots, jackets, and shoes come out of the wardrobe to make you feel cozy and warm. Apart from this there is also an increase in the number of trendy nail colors catering to the particular season. After all, we are just looking for an excuse to paint our nails in gorgeous colors, isn't it ladies? Right from hues of red, purple, and orange to deeper tones like blue, dark green, and gray, the fall season brings out the most number of shades to flaunt in style.
Nails paints come in different types— from glossy to shiny and matte to glitter. Also, there is a wide variety of fall shades that showcase earthy tones and give your nails a natural yet fashionable makeover. The internet has several videos that show you how to create nail art and sometimes all you need is a combination of various trendy nail paints. This will help create different types of designs, drawings, and themed nail art to spice up your overall look. Whoever sees your gorgeous nails will be intrigued by the creativity for sure. Even though there is no rule that says you should change your nail paint often, it is hard not to indulge in the nail polish game when there are so many options to choose from. Be it for a special day or for everyday wear, there is an option for all in this article.
We have a list of the 9 best fall nail colors that you can get your hands on today! You can thank us later but first, read this list to choose your favorite one.
9 Amazing Fall Nail Colors
The Beetles Gel Polish Color Gel is the perfect autumn-winter collection for your nails to look as sassy as you this fall. The set includes 6 colors including a gold glitter nail polish gel. A combination of matte finish and shine textures, these nail polish gels are made with environmentally-friendly and safe ingredients that have a mild odor. They are free of chemicals like lead that cause damage to the nails. With the right kind of application, the nail polish lasts for up to 21days or longer.
Pros:
9 Toxin-free formula
Long-lasting shine
Easy application, good tenacity
Passed SGS test and risk assessment
Cons:
Colors may vary slightly from the picture.
With a mirror shine finish that lasts for more than 2 weeks, the Gellen Soak Off Nail Gel is made from natural resin and other environmentally-friendly ingredients. It requires LED/UV light to dry. If you're using an LED light, place your nails under the light for 30-60 seconds and if you're using UV light, you need to use it for about 2-4 minutes.
Pros:
Wears like gel
Non-toxic ingredients
Mild odor
Good tenacity
Cons:
The colors might not suit all skin tones.
If you are a fan of glass, shine, and shimmer, the Sally Hansen Insta Dri Nail Color is your go-to choice. The 3-in-1 formula is formulated to last longer and give you gorgeous fall nail polish colors while on the go. It is a quick-dry polish with a base and top coat that gives your nails full coverage and streak-free shine. It dries in 60 seconds or less so you do not have to worry about messing up your manicured nails.
Pros:
Provides full coverage in just one coat
33% long-lasting, super-strong wear
Made with a chip resistance formula
Precise and quick application
Cons:
Might have a strong smell
If you're looking for a bright and bold nail polish color to go with your fearless personality, the O.P.I Nail Lacquer is your best option. This bright red apple color is the winner of The Fabulous Beauty Awards 2019 and The Sunday Times Style Beauty Awards 2019. It is just the right shade you need to add an oomph factor to your personality. Be ready to shine and steal the spotlight with this bold and glamorousfall nail color. It is the best nail polish for fall.
Pros:
Lasts for up to 7 days
Can be removed easily
Highly-pigmented
Chip-resistant formula
Cons:
The texture might be watery.
Add a fun element to your day with this glossy-finish nail polish gel. The Perfect Summer Soak Off Nail Gel is made with natural ingredients like resins that do not cause any harm to your skin. For a perfect, long-lasting finish, apply 1 coat of the polish directly on your nails and allow it to cure under an LED/UV light for a few minutes. After it's dry, apply another layer and follow the same process to get the best-looking nails.
Pros:
Lasts for a minimum of 14 days
Flexible and shiny
Suitable for personal and professional use
Vibrant colors
Cons:
The Zoya Professional Lacquer Nail Polish will leave your nails looking like that of a celebrity's. Its varnished copper liquid metal and gorgeous shine will keep you ever ready for a night of clubbing or a fancy dinner date. To get the best results from this professional fall colors nail polish gel, apply a double coat, and let it dry. You will fall in love with your nails in no time!
Pros:
Formulated without parabens
Contains no lead, toluene, or camphor
High-quality liquid
Lasts for up to 2 weeks
Cons:
Takes a little longer to dry
With 6 shades that will capture your perfect fall mood, the UR Sugar Color Gel is made of 9 toxin-free ingredients and uses no lead-based ingredients that harm your nails. If applied with precision and cured under LED/UV lights, this nail polish gel can last for up to 21+ days. They are made with high-quality ingredients and pose no harm to your nails. Why choose just 1 color when you can go wild with your imagination and combine more than 1 to create eye-popping nail art? Get gorgeous nails so you can look like a diva every day!
Pros:
Comes in an air zipper bag
Does not have a strong odor
Highly-pigmented
Non-slipping and smooth
Cons:
If you like nail polish with high gloss for a boss lady-like look, not having the China Glaze Nail Lacquer is a huge loss! With over 300 different high gloss shades to choose from, this nail polish gel gives your nails a gorgeous makeover. If you're a fan of rainbows, you can create one with these nail paints and spread the joy. It boosts your confidence and makes you shine so you never have to have a dull day again. It is the best fall nail colors for dark skin
Pros:
Long-lasting nail color
Does not need a thickening formula
Non-chip solution
Does not need a thinner
Cons:
Might take a little longer to dry
Giving you a perfect glossy finish and long-lasting coverage, the Essie Nail Polish will leave you wanting more. It gives your nails a sophisticated look and grabs all the attention in the room. With an extensive color palette that covers hundreds of shades, the fall nail color range provides flawless coverage and string durability. To get the best results, apply a coat of apricot cuticle oil and 2 coats of the nail polish.
Pros:
Free of formaldehyde, toluene, and DBP
Provides a smooth, deep finish
Lasts longer and dries faster
Cons:
Might result in minor chipping
It is not a secret that women all over the world love nail color! It gives you an edge, while making you look and feel pretty. Nails that are polished and well maintained complete your look. Depending on the mood, there are nail polishes that you can choose that have various finishes, like metallic, matte, glossy, and glitter. With so many options it can be a hassle to pick your favorite or even stick with just picking one. However, the good thing is that you can mix and combine different nail paints to create cute and trendy nail art. We hope our list of fall nail colors helped you choose your favorite type of nail polish. Comment below and let us know what your favorite nail polish color palette is.
Recommended Articles
The following two tabs change content below.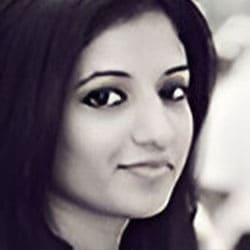 Chaitra is an extremely passionate writer and storyteller. She has a triple main Bachelor's degree in Journalism, Communicative English, and Economics and a Master's degree in Journalism and Mass Communication. She has more than three years of experience in content writing and editing and specializes in beauty, fashion, and lifestyle genres. Her background in journalism helps her guide her team in churning out fine content for the readers. When she's not editing or juggling tasks at work, she likes to daydream and stalk doggos on Instagram.