8 Best Fat Freezing Machines For A Sculpted Body – 2021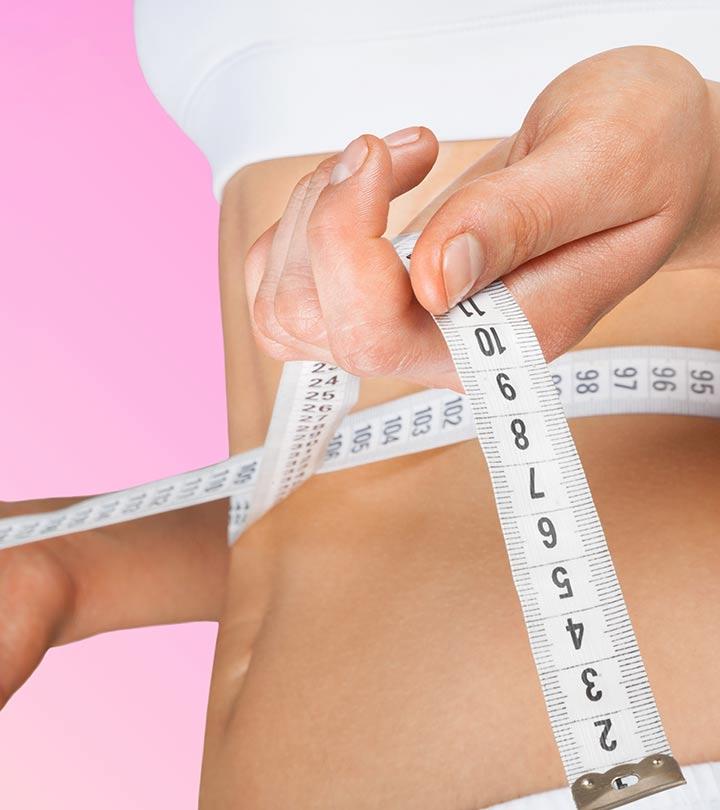 The idea of freezing fat sounds slightly weird. But don't panic. The process involves destroying fat cells in a non-surgical way. In other words, it is similar to liposuction but doesn't involve any surgery. To help you understand more about this unique weight loss technique, we will be discussing the procedure, benefits, and the best cryolipolysis products available on the market in this article. Scroll down to know more.
What Is Fat Freezing?
Fat freezing is a non-surgical alternative to liposuction. In this process, the fat cells are frozen for a duration to eliminate unwanted fat. The slim freeze fat reduction freezer uses concentrated cooling technology to target and destroy the cells. These cells are removed from the body through the natural excretion process.
What Does A Fat Freezer (Cryolipolysis) Machine Do?
Once the selected area is marked, a gel pad is placed on it to protect it.
The applicator accumulates fat in its vacuumed hollow space.
The temperature inside the applicator lowers to certain degrees and numbs the area, resulting in freezing and disposal of fat cells.
Benefits Of Fat Freezing (Cryolipolysis) Machine
One of the many benefits of cryolipolysis is that the fat cells are destroyed immediately, unlike other weight loss programs that take a few days to show results.
The destroyed fat cells are eliminated from your body, reducing the chances of accumulation.
It is a non-surgical procedure that does not involve scarring or stitches.
The procedure gets done in a couple of hours.
The chances of weight gain are very less, and the results look almost natural.
It helps you get rid of unhealthy fat.
The favorable weight loss results increase the confidence of the person undergoing the procedure.
Now that you are aware of how a fat freezer system can benefit you, let's look at a few of them that can help you achieve a sculpted body.
Top 8 Fat Freezing Machines Of 2021
Igia Fat Freezer Platinum Cryolipolysis System gives you the benefits of clinical fat freezing in the comfort of your home, and at a fraction of the cost. It is convenient to use and comes with zero downtime. The Fat Freezer Platinum includes a therapeutic theralight that penetrates deep under the skin to target stubborn fat cells that are hard to reach with ordinary machines.
Pros
Simple operation for home use
Choice of 30-minute and 60-minute treatments
Affordable
30-day money-back warranty
Cons
May have quality control issues.
Similar Products
The Ultimate Shape-N-Freeze Body Sculpting Fat Freezer System is a popular choice among those looking for an affordable cryolipolysis system to use at home. It can be used on most body parts, except for the face. This Fat Freezer machine destroys stubborn fat cells and eliminates them through the body's natural lymphatic system.
Pros
Non-invasive
Non-surgical
Affordable
Easy-to-use
Suitable for most body parts
Cons
Similar Products
The Isavera Fat Freezing System focuses on stubborn fat areas such as thighs, bellies, arms, and buttocks. The dual-action gel packs reach the ideal temperature of 50°F to trigger fat loss without harming the skin. The neoprene belt contours to your body shape, which reduces the chances of frostbite. This fat freezing machine helps minimize love handles, muffin tops, and bulges painlessly. It comes with a measuring tape, body fat caliper, and cellulite massager.
Pros
Shows quick results
Easy to use
Affordable
Durable
Comfortable to wear
Cons
The Cryobod Fat Freezing Body-Sculpting System targets fat cells using controlled cooling energy. This slimming belt boosts metabolism, activates BAT thermogenesis, and releases fat-annihilating hormones to give you a sculpted body. It is made with a medical-grade, soft neoprene cold belt that is durable and skin-friendly. The fat freezing belt provides the perfect temperature for a comfortable and effective treatment. It offers complete coverage for the abdomen, waist, and love handles. It also tones and defines the body while diminishing cellulite.
Pros
Skin-friendly neoprene sleeve
Easy to operate
Safe to use
Cons
None
Similar Products
The Sonew Fat Freezing Machine generates a concentrated cold stream around the target area. You can use it anywhere on your body where there is stubborn fat, except for the face. It can help eliminate fat and flab from the arms, thighs, tummy, and love handles. Once the fat is removed, you end up with a toned and sculpted figure.
Pros
Cons
Availability issues
Takes time to show results.
Similar Products
This device comes with two handles – one for the body and one for the legs and arms. It has a temperature range of +5 to -10 degrees. The vacuum pressure can be adjusted to 1000 pa. Each treatment takes between 30 to 60 minutes, depending on the density of fat. The device is designed to remove stubborn fat within 2-3 treatments. It is the ultimate fat freezer machine that many prefer.
Pros
Dual voltage
8-inch touch display
Dissolves cellulite
Cons
The Tagefa Fat Freezing Machine helps reduce fat in a non-invasive and non-surgical way. It shapes your body by eliminating the fat cells naturally from the thighs, waist, belly, and butt. This premium-quality waist trimmer with gel packs maintains a certain temperature and targets stubborn fat.
The non-slip neoprene belt repels moisture and enables flexible movements. This fat freezing machine features overlock stitching and a big velcro strap for a comfortable grip. It includes a cellulite massager brush, a body tape measure, two silicone massage cups, and a storage mesh bag.
Pros
Scientifically designed
Shows quick results
Durable
Comes with a storage mesh bag
Cons
None
This intensive cool-sculpting cryolipolysis machine destroys stubborn fat cells and eliminates them through the natural lymphatic system. It tightens and firms sagging skin. It reduces the fat cells in the targeted area by up to 20-22%. Make sure you read the fat freezer instructions before you start the process.
Pros
Eliminates stubborn fat
Suitable for the arms and thighs
Cons
Though fat freezing is a low-risk option for removing unwanted fat, there are risks involved. Hence, consult a doctor to help you decide whether it works for you or not.
Side Effects Of Fat Freezing
Although cryolipolysis does not involve going under the knife, it does have its share of risks.
When the fatty area is vacuumed, the tugging sensation can be slightly painful.
Besides the uneasiness, you may experience other side effects like minor swelling, redness, tingling, skin sensitivity, and cramps.
However, these are observed immediately after the procedure and will go away within a few days.
That was our round-up of the best fat freezing machines that can help you achieve a sculpted body. Today, besides gymming, there are a lot of options available to lose fat. If you want to look and feel good on the inside and outside, these procedures alone cannot do the magic. You also need to follow a healthy lifestyle and diet to maintain your weight.
Frequently Asked Questions
Do fat freezing machines work?
Yes. However, the degree of intensity varies from person to person due to different body types. It is best to consult a doctor and do your research before proceeding with the treatment.
Will I put on weight again?
Post-treatment, the destroyed fat cells cannot return. But excessive eating and uncontrollable carb intake can trigger the remaining fat cells to multiply.
How many sessions do I require?
It depends on the body type and the number of targeted areas. Initial results are visible within the first two treatments.
Does it work for obesity?
No. The process is not an invasive body slimming procedure.
Recommended Articles: