10 Best Feather Hair Extensions To Switch Up Your Style In 2023
Look your boldest best with hair accessories that are trendy and offer great volume.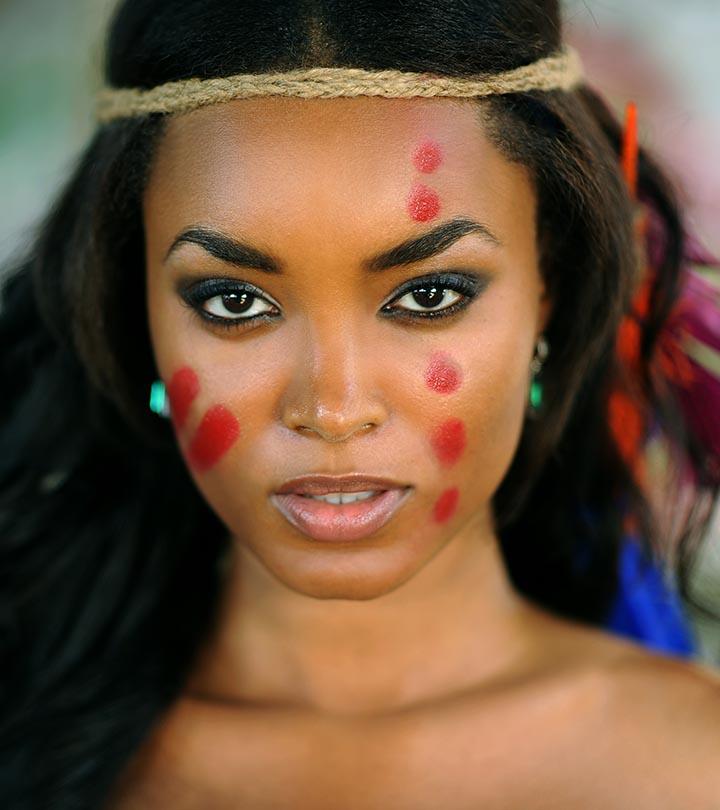 If you haven't experimented with hair feather extensions already, now is your chance! Trying out unique hairstyles has no age limit, and the more you test these hacks, the better you portray your personality to others. What we like best about experimenting with hairstyles is that it gives you an assurance that it will grow back eventually, so you don't have to worry about cutting your hair too short or coloring your hair from the roots. Now that you have experimented with almost everything, it's time to give feather extensions a try. They are easy to attach to your hair, add color to your look, and give a volumizing effect to your natural hair. If you have a thing for DIY projects, you might try your hands at them to see how you look in them. Once you are thoroughly convinced your hair needs feather extensions to give you a peppy look, we will help you choose the best ones that will stay longer and blend with your hair perfectly. Go through our list for the 10 best feathers extensions to give your hair a funky change.
Add Flair To Your Tresses With The 10 Best Feather Hair Extensions
Pros
Made with 100% real rooster feathers
Can be washed, styled, curled, or straightened
Comes with 20 beads and loop
Can be worn for up to 6 months
Includes 20 turquoise and brown extensions
Cons
The feathers might fray with time
Price at the time of publication: $34.95
Soraka Hair amps up the 'wow factor' in your tresses with this colorful hair feathers kit.  Made of synthetic soft  fiber, these extensions are dyed to look like real feathers, almost resembling that of a quail, and come in 20 bright shades. With 50 silicone microbeads, you can easily attach them without damaging your hair and you can rest assured of its staying power. On Halloween and fun party nights, you can't go wrong with Soraka Hair's feather extensions.
Pros
20 bright feathers
50 silicone beads
Hook tool included
Made with soft synthetic fiber
Can be washed
Cons
Price at the time of publication: $9.99
A set of 6 brightly colored feathers, Fodattm's clip-in feather hair extensions are super easy to use. Even if you have thin or fine hair, the clip is small yet sturdy and will keep the feather intact, even while you head bang to your favorite rock song. The feathers also have a braided embroidery thread detailing at the bottom, which adds a colorful twist to your hair without the commitment of dyes. Ideal for concerts or fancy costume parties, we think these handmade hair extensions are a must-have for those wild in spirit.
Pros
6 bright feathers
Thread detailing at the bottom
Clip-on feature easy to use
Small yet sturdy clip
Cons
Might get tangled in coarse hair
Price at the time of publication: $11.97
Pros
13 bright colored feathers
Set includes pliers, hook, and comb
Comes with 100 silicone-lined micro rings
Lightweight and anti-slip tools
Easy to insert and wash
Cons
Price at the time of publication: $5.99
Pros
Made with 100% real rooster feathers
20 rainbow-colored feathers
Loop and silicone microbeads included
Can be washed and styled with heat
Easy to insert
Cons
Some may find that the feathers to fray with extended use
Price at the time of publication: $29.95
This feather hair extension kit by SARLA is made of synthetic materials and is a super easy way to change your hairstyle and appearance. If you find the feathers to be too long for your hair, you can cut them according to your preferences and get styling! As long as you keep the temperature below 120°C, the feathers can be curled or flat ironed, depending on your mood. As the set features 150 silicone microbeads, pliers, and a hook, they are as fun to install as they are to wear!
Pros
100 pieces of feathers
150 silicone microbeads, hook, and pliers included
Can tolerate heat up to 120°C
Can be cut short without fraying
Made of soft synthetic material
Cons
Price at the time of publication: $18.49
With 100 rainbow-colored feather extensions and micro rings, your hair gets a boost of color that is suitable for any fun occasion. Made with 100% synthetic fiber, these feather extensions can be washed, dried, cut, curled, or straightened as long as the temperature remains below 180°C. As they have a soft texture, they mix in with your hair while also adding a much-needed pop of color. The thin texture allows you to create the illusion of temporary highlights without having to spend hours at the salon.
Pros
Made with 100% soft synthetic fiber
Can be washed, dried, cut, and styled with heat under 180°C
Vibrant neon colors
100 feathers and micro rings included
Cons
The ends might become frizzy with use
Price at the time of publication: $21.12
Made with natural rooster feathers, these clip-ons are a fun way to add some highlights to your hair. Each feather can be attached and removed with a black comb clip for easy wear. Handmade and available in 6 colors, the feather is detailed with threaded beads and a leather rope, which can also be braided into your hair. Ideal for carnivals or themed parties, we think this feather hair piece set is a must-have for occasional or daily wear.
Pros
6 colors
Easy to attach and remove with black comb clip
Detailed with beads and leather rope
Lightweight
Doesn't snag hair
Cons
Price at the time of publication: $12.99
In a single set, you can avail a wide range of feathers like 20 grizzly and solid ones for an instant makeover. This hair feather extension kit also comes with a hook, a set of pliers, and 90 beads to help make wearing them easier. You can also cut, curl, straighten, wash, and blow dry Cheeky's feathered hair extensions along with your natural hair. Keep a stash around for concerts or parties with the girls or when you want to sport a fun hairstyle on the weekends.
Pros
152 pieces of extensions
6 varied kinds
Lightweight
Hook, pliers, and 90 beads included
Can be washed, cut, and styled with natural hair
Cons
Feathers might be a bit fragile
Price at the time of publication: $16.79
Pros
Made with natural rooster feathers
Naturally dyed and colored
Mix of thin and thick feathers with added fluff
Solid and grizzly patterns included
Can be washed, curled, and dried
Cons
Price at the time of publication: $33.29
Now that we've looked at some of the best hair extensions on the market, let's learn how you can pick one for yourself.
How To Choose The Best Feather Hair Extension
Feather hair extensions can be made with 100% bird hair like those of roosters and can be quite expensive or synthetically made. The latter option is ideal if you are allergic to real bird feathers or if you're looking for an inexpensive option. Look for feathers that are dyed professionally and naturally, are soft, and lightweight, so they do not feel heavy when clipped in hair.
Some feathers come with a clip that needs to be fastened onto the scalp. This is a great time-saving option and a good-quality clip won't snag or pull on hair. Other varieties have feathers that must be inserted into silicone-lined microbeads with a hook and fastened into hair. This might take some time to fully insert into hair but these feather extensions can stay for months on end.
If you want to keep your feather extensions for weeks to months, look for those that can be washed, combed, curled, straightened, and dried along with your natural hair. Ideally, extensions should be resistant to both heat and water. For a bit of spice, you can also look for feathers that come with colored beads and embroidered threads.
After you've got your feather extensions ready, let's learn how to wear them!
How To Wear Feather Hair Extensions
Step 1: Taking the metal loop, place the microbead on it. Section a tiny bit of hair and thread it through the loop. Slide the microbead down and pull out the hair from the loop.
Step 2: Slide your feather(s) of choice into the microbead along with the section of hair. Using the pliers, flatten out that portion including the microbead.
Step 3: Repeat this process with a few more sections or the whole head, depending on your preference.
Why Trust StyleCraze?
The author, Vaishnavi Kothuri, is a hair care enthusiast and finds her passion in trying out and reviewing different products as they hit the shelves. This list of best feather hair extensions has been curated by Sneha following extensive research and a careful examination of online customer reviews. These durable, easy-to-use products blend effortlessly with the hair and give a lasting peppy look.
Frequently Asked Questions
How long do feather hair extensions last?
Feature hair extensions last three to six months if properly cared for and maintained well.
Are feather hair extensions back in style?
Yes, feather hair extensions are back in style. Since fashion keeps changing daily, these extensions have come back as casual and chic style statements.
Are feather extensions cultural appropriation?
Feather hair extensions come from Native American culture, which has been commodified by people of other cultures several times. However, if you appreciate the culture and wear feather extensions to acknowledge the culture and not just for aesthetic purposes, it is not cultural appropriation.
When was feather in hair popular?
Feather in hair was mostly popular in the 1970s.
Where do feather hair extensions go?
Feather hair extensions are placed on the top of the head and around the frame area of the face.