10 Best Feather Hair Extensions To Level Up Your Mane In 2021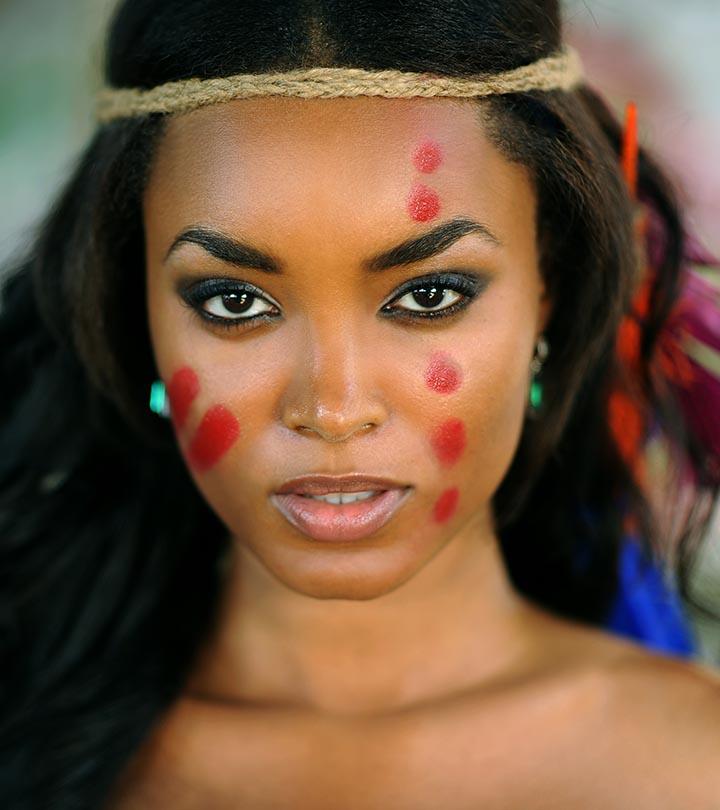 For some of us, experimenting with different hairstyles is second nature. As often as the seasons change, our hairstyle changes too, revealing all our quirky and unique traits. You might be finding a hard time settling between a new hair color, highlights, or a fresh new haircut. But sometimes making these decisions can be tough, expensive, and time-consuming. For times when you get hold of a fleeting thought for a new hairdo, try out feather hair extensions. This easy-to-use hair accessory can instantly upgrade your mane and as there are a wide range of colors available, it adds the perfect touch of color.
Feather hair extensions also help add volume and length to your locks. With many DIY options available, you can transform your hair game without damaging your hair or breaking the bank. It's also true that not all extensions are created equal, so some might be salon-quality but others, not so much. As a fun experiment, it won't hurt to put some feathers in your hair for the weekend or bohemian-themed parties. So, what are you waiting for? Scroll down and check out our list of the 10 best feather hair extensions.
Add Flair To Your Tresses With The 10 Best Feather Hair Extensions
To instantly elevate your mane game, you can try these hair feathers by Feather Lily, which come in 20 shades of natural brown and turquoise for a vibrant pop of color. Made with 100% real rooster feathers, you can also wash, style, iron, or curl the feather hair extension along with your natural hair. As a bonus, the pack includes 20 microlink beads and a loop for easy weaving with your natural hair. Attach them in your tresses for a fun night out or forget you have them on for up to 6 months 一 provided you treat them with gentle care.
Pros
Made with 100% real rooster feathers
Can be washed, styled, curled, or straightened
Comes with 20 beads and loop
Can be worn for up to 6 months
Includes 20 turquoise and brown extensions
Cons
The feathers might fray with time
Soraka Hair amps up the 'wow factor' in your tresses with this colorful hair feathers kit.  Made of synthetic soft  fiber, these extensions are dyed to look like real feathers, almost resembling that of a quail, and come in 20 bright shades. With 50 silicone microbeads, you can easily attach them without damaging your hair and you can rest assured of its staying power. On Halloween and fun party nights, you can't go wrong with Soraka Hair's feather extensions.
Pros
20 bright feathers
50 silicone beads
Hook tool included
Made with soft synthetic fiber
Can be washed
Cons
A set of 6 brightly colored feathers, Fodattm's clip-in feather hair extensions are super easy to use. Even if you have thin or fine hair, the clip is small yet sturdy and will keep the feather intact, even while you head bang to your favorite rock song. The feathers also have a braided embroidery thread detailing at the bottom, which adds a colorful twist to your hair without the commitment of dyes. Ideal for concerts or fancy costume parties, we think these handmade hair extensions are a must-have for those wild in spirit.
Pros
6 bright feathers
Thread detailing at the bottom
Clip-on feature easy to use
Small yet sturdy clip
Cons
Might get tangled in coarse hair
SHUOHAN brings to you an assortment of 13 fun colors to give your hair a unique look. These synthetic feather extensions are quite impressive as the kit includes a needle hook and pliers. As the tools are lightweight and anti-slip with wooden handles, you can easily attach the extensions on your own without a trip to the salon. It also comes with 100 silicone-lined micro rings that are comfortable and keep the feathers intact without pulling on hair.
Pros
13 bright colored feathers
Set includes pliers, hook, and comb
Comes with 100 silicone-lined micro rings
Lightweight and anti-slip tools
Easy to insert and wash
Cons
Fancy a rainbow in your hair? If yes, you should definitely get your hands on these feather extensions made with 100% real rooster feathers! In a kit with 20 rainbow-colored loose feathers, you will also find tools like a needle loop and silicone microbeads for safe application. Made of a salon-grade quality, you can wash, curl, and style this feather hair extension bundle with no worries.
Pros
Made with 100% real rooster feathers
20 rainbow-colored feathers
Loop and silicone microbeads included
Can be washed and styled with heat
Easy to insert
Cons
Some may find that the feathers to fray with extended use
This feather hair extension kit by SARLA is made of synthetic materials and is a super easy way to change your hairstyle and appearance. If you find the feathers to be too long for your hair, you can cut them according to your preferences and get styling! As long as you keep the temperature below 120°C, the feathers can be curled or flat ironed, depending on your mood. As the set features 150 silicone microbeads, pliers, and a hook, they are as fun to install as they are to wear!
Pros
100 pieces of feathers
150 silicone microbeads, hook, and pliers included
Can tolerate heat up to 120°C
Can be cut short without fraying
Made of soft synthetic material
Cons
With 100 rainbow-colored feather extensions and micro rings, your hair gets a boost of color that is suitable for any fun occasion. Made with 100% synthetic fiber, these feather extensions can be washed, dried, cut, curled, or straightened as long as the temperature remains below 180°C. As they have a soft texture, they mix in with your hair while also adding a much-needed pop of color. The thin texture allows you to create the illusion of temporary highlights without having to spend hours at the salon.
Pros
Made with 100% soft synthetic fiber
Can be washed, dried, cut, and styled with heat under 180°C
Vibrant neon colors
100 feathers and micro rings included
Cons
The ends might become frizzy with use
Made with natural rooster feathers, these clip-ons are a fun way to add some highlights to your hair. Each feather can be attached and removed with a black comb clip for easy wear. Handmade and available in 6 colors, the feather is detailed with threaded beads and a leather rope, which can also be braided into your hair. Ideal for carnivals or themed parties, we think this feather hair piece set is a must-have for occasional or daily wear.
Pros
6 colors
Easy to attach and remove with black comb clip
Detailed with beads and leather rope
Lightweight
Doesn't snag hair
Cons
In a single set, you can avail a wide range of feathers like 20 grizzly and solid ones for an instant makeover. This hair feather extension kit also comes with a hook, a set of pliers, and 90 beads to help make wearing them easier. You can also cut, curl, straighten, wash, and blow dry Cheeky's feathered hair extensions along with your natural hair. Keep a stash around for concerts or parties with the girls or when you want to sport a fun hairstyle on the weekends.
Pros
152 pieces of extensions
6 varied kinds
Lightweight
Hook, pliers, and 90 beads included
Can be washed, cut, and styled with natural hair
Cons
Feathers might be a bit fragile
These naturally-dyed hair feather extensions made with natural rooster feathers come in 100 pieces and will definitely take your hairstyle to the next level. A mix of thin and thick feathers with fluff adds volume to your hair and there's a mix of solid and grizzly patterns to decorate your hair with. Long yet soft, these feathers can be washed, curled, and dried along with natural hair. If you don't want to use them for your hair, they also make for great DIY jewelry or crafts!
Pros
Made with natural rooster feathers
Naturally dyed and colored
Mix of thin and thick feathers with added fluff
Solid and grizzly patterns included
Can be washed, curled, and dried
Cons
Now that we've looked at some of the best hair extensions on the market, let's learn how you can pick one for yourself.
How To Choose The Best Feather Hair Extension
Feather hair extensions can be made with 100% bird hair like those of roosters and can be quite expensive or synthetically made. The latter option is ideal if you are allergic to real bird feathers or if you're looking for an inexpensive option. Look for feathers that are dyed professionally and naturally, are soft, and lightweight, so they do not feel heavy when clipped in hair.
Some feathers come with a clip that needs to be fastened onto the scalp. This is a great time-saving option and a good-quality clip won't snag or pull on hair. Other varieties have feathers that must be inserted into silicone-lined microbeads with a hook and fastened into hair. This might take some time to fully insert into hair but these feather extensions can stay for months on end.
If you want to keep your feather extensions for weeks to months, look for those that can be washed, combed, curled, straightened, and dried along with your natural hair. Ideally, extensions should be resistant to both heat and water. For a bit of spice, you can also look for feathers that come with colored beads and embroidered threads.
After you've got your feather extensions ready, let's learn how to wear them!
How To Wear Feather Hair Extensions
Step 1: Taking the metal loop, place the microbead on it. Section a tiny bit of hair and thread it through the loop. Slide the microbead down and pull out the hair from the loop.
Step 2: Slide your feather(s) of choice into the microbead along with the section of hair. Using the pliers, flatten out that portion including the microbead.
Step 3: Repeat this process with a few more sections or the whole head, depending on your preference.
Hair accessories are a great way to change your hairstyle without spending hours at the salon, bleaching and dyeing your hair. Among some of the most popular ones are feather hair extensions,which are easy to wear and can be a quick and pocket-friendly alternative to expensive treatments like highlights. You can choose from feathers of birds or ones that are made with synthetic materials. With a variety of colors, these extensions can also be curled, straightened, or washed just like your natural hair. Clip some on for Halloween or costume parties and we're sure it'd make for a head-turning look. Additionally, you can also use this piece to add some drama to your regular hairstyle.