Best Ferrari Perfumes – Our Top 10
You all must have heard about the Ferrari car but do you know that the Brand also sells perfumes. Yes, that's right and here are my top 10 choices of Ferrari perfumes:
Best Ferrari Perfumes
1. Ferrari Black Shine:
Black shine by Ferrari was launched in the year 2011 by Bernard Ellena from the house of Ferrari. It has top notes of blood orange, amalfi lemon and lavender having the base notes of Virginia, amber, vanilla, leathe, musk and cedar.


2. Ferrari Essence Musk:
Essence Musk by Ferrari defines the perfect combination of sophistication and luxury which has an addictive and appealing aroma. It is the most recent perfume launched by Ferrari in the early time of the year 2013. The top note of this fragrance is grapefruit with a nuance of green, fresh and juicy mandarin leaves.


3. Ferrari black:
Ferrari black perfume was the first perfume from Ferrari which is still amongst the top selling and loved perfumes of the world. It has the top notes of lime, red apple and plum with bade notes of amber, musk, vanilla and cedar.
[ Read: Perfume ]

4. Ferrari silver essence:
This extreme elegant and seductive perfume from the house of Ferrari belongs to woody fragrance family. It has the base notes of atlas cedar, musk and incense whereas it has the top notes of nutmeg, thyme, pepper, sage and cinnamon.


5. Ferrari Uomo:
With rich and intense definition, Ferrari Uomo was launched in the year 2009. It has the opening notes of Sicilian lemon, it has a very strong yet gentle base. The Nose behind this fragrance is Alberto Morillas.


[ Read: Perfumes For Women ]
6. Scuderia Ferrari:
This is a very passionate fragrance designed for people who are determined and full of emotions. The designer of this perfume is Karine Dubreuil. The fragrance is enhanced with green mandarin, cold mint and lavender.


7. Ferrari Red Power:
Launched in the year 2012, Ferrari red power is an Aromatic Fougere fragrance. It has top notes of pink pepper, blood orange and lavender with tonka bean, patchouli and cedar as its base notes.


8. Ferrari No. 1 by Ferrari:
Ferrari No 1 belongs to the woody fragrance family. It was launched in the year 2001. The base notes of this awesome fragrance are oakwood, cedar, amber and sandalwood with the top notes of lime, fresh resin and bergamot.


[ Read: Tips To Store Your Perfumes ]
9. Ferrari Extreme:
Ferrari extreme was designed by Alberto Morallis from the house of Ferrari which was launched in the year 2006. Base notes of this fragrance are musk and oak wood and top notes are cardamom, geranium and bergamot.


10. Ferrari Racing:
Ferrari racing was launched in the year 2003. It is a very addictive and attractive fragrance which belongs to the woody fragrance family. It has the top notes of basil, grapefruit, pepper, bergamot, and mandarin orange with labdanum, benzoin, patchouli and sandalwood as its lower notes.


*Subject to Availability
Now, this article might have definitely amazed you about Ferrari that it also manufactures perfumes. So, which one you are going to pick? Share your thoughts with us.

The following two tabs change content below.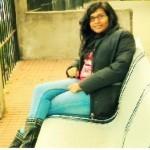 Latest posts by Anamika M (see all)