Best Fiama Di Wills Soaps And Shower Gels – Our Top 10
Fiama Di Wills is a young and promising brand launched by ITC in 2007. It specializes in a range of personal care products which includes soap bars, shower gels, shampoos and conditioners and body talc. This brand combines the goodness of nature and science to create gentle and effective products to make its patrons feel alive and beautiful.
Fiama Di Wills Soaps and Shower Gels For Women
These are the top 10 best soaps and shower gels from this brand.
1. Skinsense Bathing Bar Soft Green:
This is the latest launch by Fiama Di Willis which is especially made from 6 pro care formulas and essential oils, which claim to make the skin smooth, clear and radiant. The 6 pro formulas in this fiama soap help to retain the essential silk protein and provide a youthful and glowing skin. Soft Green variant has a floral milky smell which is very feminine and lingers post wash. The soap lathers really well and washes away easily without leaving any soapy or slimy residue behind.


2. Skinsense Bathing Bar Sheer Smooth:
Sheer smooth is a peach colored variant of the Skinsense bathing bar. This Fiama Di Wills soap has a very fresh fruity fragrance which invigorates the senses and keeps you fresh and lively throughout the day. The soap, like other conventional soap does not dry out the skin and keeps it well moisturized throughout the day.


[ Read: Best Soap for Women ]
3. Gel Bathing Bar – Clear Springs:
Gel Bathing Bar from Fiama Di Wills is a revolutionary gel bathing bar which has frozen liquid gel infused in it. This mild and transparent gel bar is made of peach, avocado, sea weed and lemon which provide a long lasting freshness to the body. Clear Springs contains the extracts of sea weed and lemon grass which gives it a very refreshing fragrant which lasts even after bathing.


4. Gel Bathing Bar – Brazilian Orange and Ginseng:
This is the latest addition in their range of gel bathing bars. The gel bathing bar is infused with Brazilian orange and ginseng which provides an amazing citrusy scent to it. The fragrance is the USP of this soap. It is strong enough to make the entire washroom smell amazing. This soap, like other soaps from this range lathers well and washes away easily leaving the skin silky and smooth.
[ Read: Lux Soap India ]
5. Gel Bathing Bar – Mild Dew:
Mild Dew is the best out of the entire gel bating bars from this range. The soap contains avocado and peach which makes the skin smooth and radiant after every use. The shower gel has a very strong avocado smell which lingers for 2 hours after bathing. Moreover the shower gel is Paraben free and is not tested on animals.


[ Read: Dove Soaps ]
6. Gel Bathing Bar – Exotic Dream:
Exotic dream comes with the goodness of blackcurrant and black berry which gives it a royal purple look. The soap has a very sweet scent which smells heavenly. The soap lathers well and is very easy to rinse off. In spite of being soap, it does not dry out or tightens the skin. The soap is ideal for oily skinned people.


7. Fiama Di Wills Aqua Pulse Shower Gel:
Aqua Pulse Shower Gel is especially formulated for men. The shower gel is infused with exotic natural extracts of sea minerals, blue lotus and active defense complex which give it a fresh smell and an invigorating bathing experience. The shower gel has small beads suspended in the gel which gently exfoliates the skin and makes the skin squeaky clean. The shower gel lathers well and does not leave any dryness behind.


[ Read: Himalaya Soaps ]
8. Fiama Di Wills Mild Dew Shower Gel:
Mild Dew shower gel is especially formulated for dry skin as it contains soft beads of peach and avocado which moisturizes and softens the skin. The shower gel has an enlivening aroma and foams up easily even in hard water. The shower gel makes the skin smooth and supple post wash.


[ Read: Best Pears Soaps ]
9. Fiama Di Wills Clear Spring Shower Gel:
Clear Springs Shower Gel contains jojoba beads, extracts of sea weed and lemon which helps to get clear, healthy and smooth skin. The shower gel feels very soothing and refreshing and gives a cooling sensation while bathing. The shower gel lathers well and provides ample moisturization to the skin, so you can even skip a moisturizer post wash.


10. Fiama Di Wills Exotic Dream Shower Gel:
This shower gel contains glitter beads, extracts of bearberry leaves and black currants which stimulates the freshness. It has an amazing smell which instantly refreshes the mood. The shower gel is purple in colour and has tiny beads which exfoliate the skin well. The shower gel moisturizes and hydrates the skin pretty well and does not make the skin dry out the post wash.


*Subject to Availability
Hope the article was informative. Please leave us a comment.

The following two tabs change content below.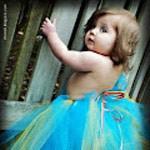 Latest posts by Arshi Ahmed (see all)