10 Best Fillet Knives – Reviews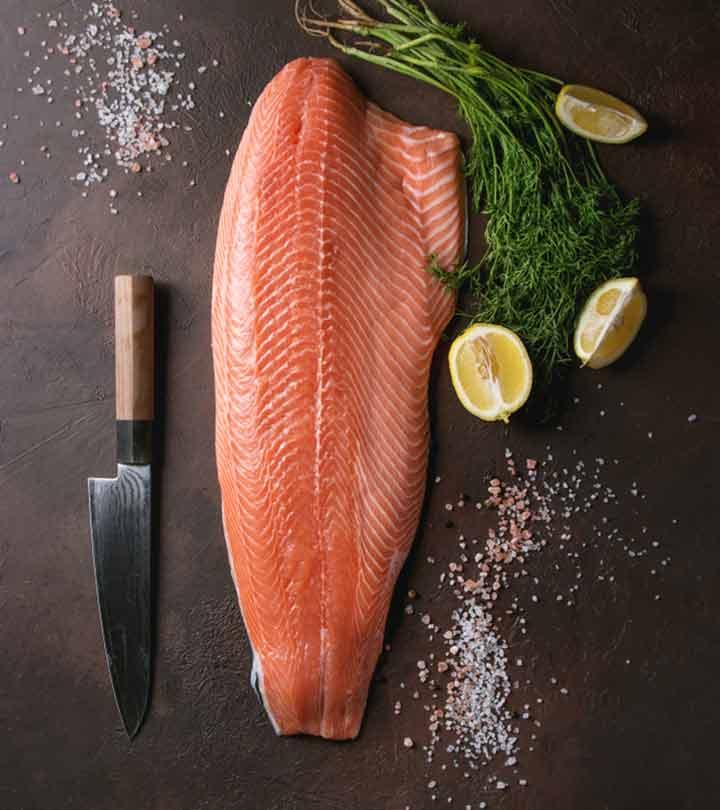 A fillet knife allows you to clean up the fish bones and unnecessary skin off the flesh. A dull or blunt fillet knife will only shred your fish haphazardly. Such a knife must be sharp, flexible, and thin for the best results. Picking the ideal fillet knife can be a challenge. But here, we have listed the best 10 filleting knives available online. Take a look!
10 Best Fillet Knives – Reviews
The Rhinoreto Fillet Knife blends high-quality construction with an ergonomic design. It features a curved blade that provides immense flexibility for all kinds of fish. Its pointy tip offers a hassle-free way to prepare a fillet with just one snap. Its blade is ultra-slick and ensures mess-free cleaning. You can bone the meat with a flick of the wrist.
The fillet knife is best suited for saltwater and freshwater fish species. The handle is made of rubber and allows a comfortable, slip-resistant, firm grip. The attached guard provides overall 360-degree protection. Its sheath is designed using solid plastic. It is vented to allow the knife to air dry when wet, preventing odor and corrosion.
Furthermore, this fishing fillet knife comes with an easy-to-operate and handy double-sided sharpener.
Key Features
Curved blade
Electric sharpener
Vented sheath
Specifications
Dimensions: 6 x 5.6 x 1.1 inches
Weight:2 ounces
Blade Size: 5 inches
Blade Material: Stainless steel
Handle Material: Rubber
Pros
Lightweight
Corrosion-resistant
Ergonomic rubber handle
Includes knife sharpener
Flexible
Versatile
Cons
The Dexter Narrow Fillet Knife comes at an affordable price. Its blade has engineered flex points that easily spring back into shape and glide through the fish like butter. They hold its extremely sharp edge for a long time and rarely require any re-sharpening. This long and thin filleting knife has a stain-free blade made of 400 Series high-carbon steel. The knife's polypropylene handle comes with a finger guard that is slip-resistant.
Additionally, this NSF-Certified knife features a hollow point edge that allows easier re-sharpening and maintenance. This fillet knife is ideal for skinning and boning down medium to large-sized fish, including large trout, grouper, or salmon.
Key Features
Hollow ground edge
Formed handle with finger guard
Specifications
Dimensions: 13 x 2.5 x 1 inches
Weight:4 ounces
Blade Size: 8 inches
Blade Material: High carbon steel
Handle Material: Polypropylene
Pros
Ergonomic
Durable
Slip-resistant
Lightweight
Versatile
Affordable
Stain-free blade
Cons
None
The Bubba Flex Curved Fillet Knife is specifically designed for those who prefer having an ultra-flexible blade. This knife allows for easy maneuvering when filleting large fish. It is made using the brand's patented textured handle that provides a non-slip grip. Its extra-sharp, high carbon stainless steel blade is coated with titanium nitride that allows better control and flawless cutting.
The knife also has a trigger grip that adds another layer of protection. Its synthetic sheath with a belt loop makes it portable as well. This high-quality precision fillet knife has a tapered flex that makes it ideal for salt or freshwater fish species.
Key Features
Non-slip grip
Razor-sharp premium steel
Titanium nitride blade coating
Specifications
Dimensions: 18 x 4.7 x 1 inches
Weight:8 ounces
Blade Size: 12 inches
Blade Material: Stainless steel
Handle Material: Textured
Pros
Extreme flexibility
Ergonomic
Secure
Suitable for large fish
Slip-resistant
Cons
The Wusthof Classic Ikon Fillet Knife comes with an innovative and unique double bolster design. It provides a professional filleting experience with optimal balance and style. The slim bolster also enables an easy hold. The knife is lightweight. It is powered with a precision edge technology that improves the edge sharpness by 20 percent and enhances the overall service life of the blade.
The fillet knife also features an ergonomic polypropylene handle that provides both stain- and fade-resistance. It comes with a narrow, long, flexible blade for better filleting and deboning. It is made using a single piece of exclusively tempered high carbon stainless steel that ensures durability and strength. It also includes a leather sheath for portability.
Key Features
Precision edge technology (PEtec)
Forged steel handle
Includes a leather sheath
Specifications
Dimensions: 11 x 1 x 1 inches
Weight:6 ounces
Blade Size: 7 inches
Blade Material: High carbon stainless steel
Handle Material: Polypropylene
Pros
Optimal balance
Ultra-sharp
Slip-resistant
Lightweight
Durable
Sturdy
Versatile
Cons
None
The DALSTRONG Fillet Knife is created for skinning, filleting, deboning, de-scaling, butterflying, and trimming down fish and poultry. It offers extreme versatility with stylish aesthetics that is best suited for professional use. The blade is designed narrow and curved towards the end for easy handling and precision. The 2 mm thickness at the spine provides the ideal balance, flexibility, and strength.
The blade is razor-sharp and its core is made of AUS-10V Japanese super steel that enables exceptional performance. The 67-layered Damascus steel is sharpened using the three-step ancient Honbazuke method. The fillet knife encompasses the bleeding-edge technology for added strength and longevity. Its tapered bolster ensures improved balance, enhanced finger protection, and a comfortable grip.
Its handle is military-grade. It is made of G10 fiberglass resin that is highly impervious to cold, moisture, and heat. Its engraved copper mosaic enhances the overall style of the knife. This flex fillet knife also includes a matching sheath. It sports the conventional pin and string lock mechanism for added security.
Key Features
67-layered cryogenic tempered Damascus steel
Honbazuke sharpening
Liquid nitrogen cooled blade
Specifications
Dimensions: 11 x 1 x 1 inches
Weight:06 ounces
Blade Size: 6 inches
Blade Material: High carbon stainless steel
Handle Material: G10 fiberglass resin
Pros
Corrosion-resistant
Durable
Incredible resilience
Non-stick
Easy to clean
Comfortable
Non-slip grip
'Zero-balance' balance
Finger protection
Cons
None
The Wusthof Pro Fish Fillet Knife is crafted using German high carbon stainless steel. It makes a great choice for filleting and deboning large catches like salmon or other large meat cuts. It is a comparatively longer fillet knife – its long narrow blade enables a smooth movement for scaling. Its added flexibility allows you to clean, debone, and fillet the fish just right. The ergonomic Santoprene handle comes with a finger guard that ensures a strong, anti-slip grip and better safety.
Key Features
Laser-cut stamped blade
High carbon German steel construction
Specifications
Dimensions:5 x 5 x 1 inches
Weight:18 ounces
Blade Size: Not available
Blade Material: High carbon stainless steel
Handle Material: Polypropylene
Pros
Stain-free
Easy to clean
Durable
Anti-slip grip
Ergonomic design
Cons
No sheath included
Not suitable for small fish
The  Global Flexible Swedish Fillet Knife is a durable choice. You can use it to easily slice various meats and fish into thin slices with its long and narrow blade and a pointed end. This flex fillet knife allows a precise filleting experience with its extreme flexibility – you can bend and move it swiftly across the meat with better agility. The sure-grip handle is crafted hollow and later filled with sand to ensure the right balance. 
Key Features
Hollow weighted handles
Superfine blade
Specifications
Dimensions: 5 x 3.74 x 1.06 inches
Weight:8 ounces
Blade Size:25 inches
Blade Material: Stainless steel
Handle Material: Stainless steel
Pros
Corrosion-free
Lightweight
Optimal balance
Long-lasting
Ultra-sharp
Sure-grip handle
Cons
None
The Victorinox Fibrox Pro Black Fillet is hand-crafted in Switzerland and ensures high quality and durability. The knife is created using just a single metal sheet across the body that is exclusively ground and tempered to maintain the edge sharpness for a long time.
This piece by the Swiss Army Victorinox offers you a professional filleting experience at a valuable price without compromising on the quality and performance. Its handle is ergonomically designed to provide a comfortable grip without adding any tension to the wrist.
Key Features
Modern nylon and patented Fibrox handle
Forged steel handle
Swiss-made precision edge
Specifications
Dimensions: 15 x 3.75 x 1.13 inches
Weight: 4 ounces
Blade Size: 7 inches
Blade Material: High carbon stainless steel
Handle Material: Thermoplastic elastomers (TPE)
Pros
NSF-Certified
Ergonomically designed
Stain-resistant
Portable
Cons
None
The ZWILLING Pro Fillet Knife is forged using a single sheet of a specially formulated high-carbon stainless steel. The blade embodies a great range of motion and versatility. Its front part with a broad curve allows easier Western cutting while its straight back is optimal for Asian chopping. It is designed long, slim, and thin for highly precise tasks like fish filleting, creating juliennes, or skinning tomatoes.
The fillet knife is made using the ice-hardening technique to ensure it stays sharp for a longer time. The bolster is curved in shape and has a professional pinch grip for your thumb and index finger to prevent hand fatigue. The knife's triple-riveted handle ensures efficient stability.
Key Features
Specifications
Dimensions: 5 x 2.75 x 1.5 inches
Weight:2 ounces
Blade Size: 7 inches
Blade Material: High carbon stainless steel
Handle Material: Polypropylene
Pros
Durable
Extra-sharp
Stain-resistant
Pinch grip prevents hand fatigue
Cons
None
The Rapala Fillet Knife comes with a famed blade flex combined with its soft-grip handle to offer you the ultimate filleting experience. The extra-sharp blade houses a strong spine towards the lower end for efficient cutting across the skin and bones. Its tip is flexible and offers precision.
This lightweight knife features an enlarged finger guard for a fatigue-free cutting. Its non-slip textured handle has an even weight distribution for enhanced comfort. The blade is constructed using a progressive double taper method that maintains the strength and directional stability while working. It includes a belt loop sheath that offers additional safety. The loop can also be used to hold the knife while traveling. You also get a single-stage sharpener for re-sharpening purposes.
Key Features
Includes single-stage sharpener
Specifications
Dimensions: 8 x 5 x 5 inches
Weight:06 ounces
Blade size: 4 inches
Blade Material: Stainless steel
Handle Material: Polypropylene
Pros
Ultra-flexible
Easy to use
Anti-slip grip
Cons
These are the 10 best fillet knives available online. But before you make a purchase, read through the following buying guide.
What To Consider Before Buying The Best Fillet Knife 
Blade Material: Select a fillet knife made of a highly durable blade. While most knives use stainless steel, there is a huge disparity in the quality of steel used. We suggest going for a blade made of high carbon stainless steel due to its extreme flexibility, durability, and strength. 
Handle Material: The most commonly used handle materials are wood, rubber, and plastic. While all three are easier to clean and corrosion-resistant, wood is the most durable (but it traps odors). A rubber handle would offer the best grip. While plastic is far lighter, it can be slippery when wet. 
Blade Size: Blades usually come in standard sizes of 4, 6, 7.5, and 9 inches. Bigger fish demand knives with longer blades while smaller fish can be worked on with a shorter blade. To be more specific, 6-inch blades are ideal for crappie and bluegill, 7.5- to 8-inch blades suit bass and small trout, and pike and salmon warrant 9-inch blades. However, a knife with a 7.5-inch blade can be easily used to fillet both small and large fish without any hassles. 
Sharpness: The best fish fillet knife comes in a pre-sharpened condition and offers several design components to ensure sharpness. Some also come with sharpeners. Ensure your fillet knife is as sharp as you need. 
Flexibility: Unlike your usual kitchen knives, a fillet knife requires extreme flexibility to get you the clean cuts and scaling that you desire. The best fillet knife should have a sturdy metal that offers high flexibility and allows you to easily maneuver across the bones.
Conclusion
Fillet knives are a great addition to your kitchen, especially if you are a seafood lover and prefer cooking your own food. Now that you are aware of the best fillet knives available online, you may go ahead and make your selection. We are sure you will be happy with your purchase. 
Expert's Answers for Readers Questions
Which is the best fillet knife for saltwater fish?
The Rapala Soft Grip Fillet Knife works best for delicate species like the saltwater fish.
Can I wash the knife in a dishwasher?
Just as most knives, a filet knife should also never go into a dishwasher. The detergents can cause abrasions and make the knife blunt. It is best to wash your knives in the sink using your regular dish soap and water.
Recommended Articles
The following two tabs change content below.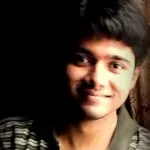 Latest posts by Ravi Teja Tadimalla (see all)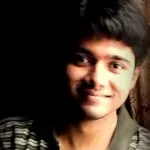 Ravi Teja Tadimalla
Ravi Teja Tadimalla is an editor and a published author. He graduated from SRM University, Chennai, and has been in the digital media field for over six years. He has a Professional Certificate in Food, Nutrition & Research from Wageningen University. He considers himself a sculptor born to chip away at content and reveal its dormant splendor. He started his career as a research writer, primarily focusing on health and wellness, and has over 250 articles to his credit. Ravi believes in the great possibilities of abundant health with natural foods and organic supplements. Reading and theater are his other interests.