11 Best Finger Resistance Bands To Regain Strength In 2021 It is impossible to go a single day without using your hands, from holding a pen to opening a drawer to eating, fingers are constantly in use. Any type of pain or ache in the fingers can reduce your productivity in addition to the discomfort it causes. Trigger finger, carpal tunnel, arthritis pain, and any finger injury cannot be ignored and needs to be attended to immediately. When you go to a doctor or physiotherapist for such issues, most of the time they ask you to come in for the first few days after which they most likely advise that the exercises can be continued at home.
If you are already going to a therapist or chiropractor or if your old pain has come back, you need to get your hands literally on finger resistance bands. They are easy to use, they do not cost a lot, and come in different levels of strength and resistance. If you are getting them for the first time, it is natural to feel a bit lost like you are in a dark tunnel, but you will soon see the light once you are done going through our special list of 11 best finger resistance bands that will help you heal very soon.
Top 11 Best Finger Resistance Bands That Will Help You Recover In 2021
The Pnrskter Hand Grip Strengthener is a high-quality finger strengthener that is made using the best quality silicone that does not tear easily. It can be used as frequently as you like and feels very comfortable. As a sports or fitness enthusiast one constantly needs to strengthen the wrists, increase hand strength, and improve the dexterity of fingers all of which you can do using this finger band. The rally value of this finger resistance band is 30 to 50 lbs. It also helps in expanding muscles and balancing grip. If you suffer from rheumatoid arthritis, tendonitis, carpal tunnel, and need to recover from a broken wrist or fracture this is the ideal tool you need for rehabilitation. The ergonomic design of the resistance band is suitable for all age groups, is portable, and can be carried wherever you want easily. It is ideal for rubber band finger exercise.
Pros
Safe and durable
Easy to clean using soap and water
Ideal for physical and occupational therapy
Suitable for golfers, musicians, tennis players, computer workers, rock climbers, baseball players, weightlifters, etc.
Cons
It may not work well for people with very big hands.
The Airisland Finger Stretcher Hand Resistance Bands make exercise easy and simple and not a dreaded activity. The finger resistance bands can improve the strength of fingers of musicians and athletes. The result is instant and very effective when you use these hand resistance bands which can be used anywhere, anytime and are extremely light to carry even when traveling. This hand stretcher is washable as well, which means you can maintain high standards of safety and sanitization after every use and store it away in a small drawer without thinking twice. Even after recovery, keep the bands handy to strengthen your fingers from time to time so you always remain at the top of your physical health.
Pros
BPA-free
Made using 100% 1st-grade silica gel
3 different band levels for 3 different levels of force
Ideal for those who suffer from carpal tunnel, tendonitis, tennis elbow, or are recovering from surgery
Cons
The band may not be strong enough for long-term use.
The PORTHOLIC Store Hand Exerciser is a blessing in disguise if you have been struggling with pain due to arthritis, tennis elbow, tendinitis, carpal tunnel syndrome, or a broken wrist. This finger exercise band is very durable and elasticized thanks to the silicone used in the making of the finger band. The ergonomic design of this hand-gripped strengthener makes it easy to use for both men and women of all ages. The thumbhole can expand to 0.8" and the holes for other fingers can expand to 0.67". The rally value of this hand exerciser is 36-95 lbs and can be used by beginners or advanced fitness instructors in the convenience of their own home. Based on the requirement different strength bands may be used for best results.
Pros
BPA-free
Lightweight and portable
Made using flexible rubber
Can be easily cleaned with soap and water.
The package includes 4 finger resistance bands in 4 different levels.
Cons
The bands may last only for a few weeks.
The Vive Finger Exerciser and Hand Strengthener is a great exercise to strengthen and stretch your hand and fingers. This hand extension exerciser offers therapy that is very beneficial for people who suffer from repetitive injuries caused by strain, arthritis, early carpal tunnel, etc. This resistance band for fingers also features a squeeze ball that is integrated into the band and provides overall strengthening of the grip along with strengthening and stretching of exterior muscles. The pack includes three separate color-coded tension levels so that you can have progressive therapy of your hands with a single purchase. The lightest tension level is suitable for rehabilitation after a surgery or injury, the medium tension level is ideal for maintaining flexible and strong hands and fingers and the firmest tension level is ideal to build a grip and strong extensor muscles.
Pros
Split and tear-resistant.
Made using durable TPE material, latex-free.
Can be cleaned easily using water and mild soap.
The ergonomic design of the resistance band makes it easy and offers a comfortable grip to use for all.
Cons
The pack may not mention what color is meant for what tension level.
The 5BILLION Fitness Hand Strength Grip & Finger Stretcher is a great buddy for workout meant for rehabilitation. Think of it as a trainer and use it as frequently as you want, wherever you want and whenever you want without spending a lot of time and money. Prevent injuries and imbalances in the muscles from overuse of crushing type hand and finger grip exercises. These hand resistance bands are designed with tight holes for fingers to ensure the bands do not slip off easily off your fingers when you are working out. The finger strength of musicians and athletes can be improved with the use of this finger strengthener and it can be used by beginners as well as at an advanced level.
Pros
Made using flexible rubber.
Rally value ranges between 30-50 lb
Portable and can be carried anywhere very easily.
Comes as a set of 3 finger stretcher resistance bands in 3 different colors.
Cons
The finger holes may be too small for large men's hands.
The Pykal 3x Hand And Finger Strengtheners make sure you do not suffer from any blisters when you are working on strengthening your hands and fingers. Made using premium grade material these 3 pack finger extensor bands come in heavy, medium, and light resistance and are suitable for more than 99% of people. Give therapy to your hands and fingers with this 3-in-1 device that is a finger strengthener as well as hand squeeze ball. It is made without using any spring or flimsy band and makes sure your fingers don't hurt while they are in the holes. Enjoy a workout free from injury but full of better stability, and learn 15 different exercises from the video link that is included with the product. Think of it as a personal stress ball that you can carry wherever you want and can exercise even while watching TV or attending a work call online. Improve your flexibility, strength, and circulation with the help of this finger training band.
Pros
Non-slip and ergonomic
Soft, durable and flexible
Fits large as well as small hands
Delivered in an elegant and high-quality box.
Cons
The videos on their website may not be very informative.
The AllCare Finger Stretcher Hand Resistance Band allows you to perform simple exercises that involve stretching your fingers to improve strength and tone up the hand, wrist, and forearm muscles. One of the most fuss-free finger extension bands, this device is perfect for people who have just come out of wrist or hand surgery, have a sports injury, or suffer from arthritis or tendonitis. Musicians can also benefit from this hand resistance band so that they can play their instruments for a long time without feeling pain. Suitable for men, women as well as children this hand resistance band comes in 3 levels of tensions. Yellow is light and for beginners and patients, red is medium tension and great for flexing exercises and blue is heavy tension for professional weightlifters and athletes.
Pros
BPA-free
Made using 100% thermoplastic rubber
It can also be used as a fidget toy for children with ADHD.
Ideal for senior citizens for whom heavy machinery may be dangerous and hazardous.
Cons
Desk-dust may stick to the band material easily.
The Hoora Finger Strengthener Grip Resistance Bands comes in 4 different colors that represent 4 different tension levels of the bands. These finger extension bands are made using premium and 100% silicone rubber and are BPA-free. Non-toxic elements are used in the making of this band so you can be assured your fingers and hands are safe every time you exercise. The bands are flexible to facilitate hand and finger exercise yet are durable as long as you do not mishandle them. Not only does it look cool it also weighs almost nothing which means you needn't worry about carrying workout material in your bags when you have a minimal luggage allowance.
Pros
Suitable for men, women as well as children.
Can be used anywhere you go, even on airplanes.
Perfect as a gift to an athlete, fitness enthusiast, or musician.
Cons
The band may break if used very harshly.
The ALPHA GRIPZ Original Hand Grip Extensor Trainer Strengthener is one of the best finger resistance bands available in the market today. Not only are the bands easy and convenient to use, but they also help to build as well as balance any under-developed muscle group in your forearm. The result is very visible just after a few days especially because the bands motivate you to want to exercise all the time, anywhere in the world, probably even in the shower. These finger extension bands not only help in recovering quickly post-surgery but they also help prevent an injury from happening in the first place. It will also help get rid of forearm and elbow pain that is caused by weightlifting and other repetitive actions.
Pros
Compact, lightweight, easy to carry and store.
Promotes blood flow to areas in your body that stimulate healing.
Can help in preventing an acute case from becoming a chronic one.
Cons
The bands may start tearing between the thumb and finger.
The RitFit Best Finger & Exerciser Stretcher helps in relieving anxiety as well as strengthening finger grip. These hand stretchers come as a set of 3 separate resistance levels and also let you choose among 6 colors. If you have trouble in focusing this is also a good idea to calm you down and help you gather your thoughts and meditate. Rehabilitation workout becomes simple and easy to do from the comfort of your own home without going to the physical trainer's office. Train your fingers and hands with this finger resistance band which has holes that easily fit any size fingers without hurting them. Say goodbye to cuts and rips from other equipment and embrace this flexible form of exercise.
Pros
Can be easily washed with soap and water.
Portable stretchers that come in a carry bag.
Hypoallergenic, non-toxic, BPA and phthalates-free
Made using 100% thermoplastic rubber of the highest quality.
Suitable for use by golfers, athletes, mountain climbers, musicians and recuperating patients.
Cons
The distance between the hole for the finger and thumb may be very less.
The BSTPOWER Hand Grip Strengthener helps you improve hand strength and finger grip in addition to enhancing dexterity for rock climbing, tennis, golf, boxing, CrossFit, and playing musical instruments like the guitar, bass, piano, and violin. The results are visible within weeks of exercising and the effect lasts for a long time on the fingers. One-hand grip strengthener lets you perform a complete balanced workout and also prevents injuries from occurring and muscle imbalances. The use of this finger training band also helps in preventing injuries and can also prevent the onset of arthritis, trigger finger, carpal tunnel syndrome, joint pain, and tendonitis.
Pros
Suitable for all age groups
Resistance level ranges between 30-50 lbs.
Made using flexible silicone for optimal results after exercise.
Designed with smaller finger holes so that your fingers do not slide out when exercising.
Cons
The band may snap too soon with frequent use.
Do all resistance bands seem the same to you? Here is a buying guide for the best finger resistance bands that will help you choose and use the right band based on your need.
Buying Guide For Best Finger Resistance Bands
Finger resistance bands may not seem too different or varied but the style and function of the band can differ. Each resistance band has a different level of intensity and strength and once you know how much exercise your hands need you can start practicing your sets every day.
How To Use Finger Resistance Bands
Before you start using finger resistance bands it is important to know the right way to use it or you may end up hurting your joints. Follow the steps below:
Place the band at your knuckles over your fingers.
Start resisting against the band and expand your fingers as you stretch them as far as possible.
Make sure you do not stretch so much that it starts hurting you.
The same position must be held for 3-5 seconds and then bring the fingers back into the position you started at.
Benefits Of Finger Resistance Bands
Finger resistance bands have plenty of benefits when used in the right way. We have listed the most beneficial ones here:
1. Cost-effective Workout
Finger resistance bands offer a very cost-effective workout. They are not too expensive as a single piece or even as a set and can easily be added to your gym equipment at home.
2. Adapt Easily For Multiple Levels Of Fitness
Resistance bands have multiple levels of resistance, from light to medium and finally heavy. Even while exercising, you can adjust the resistance by adding or reducing slack in the band or by using multiple bands together.
3. Modify Exercises You Are Familiar With
Resistance bands are used as per moves made during strength-training exercises. So you can do bicep curls with resistance bands and won't need dumbbells to do it anymore.
4. Save On Storage Space In The House
All homes do not have the luxury of having space for a separate gym room but with resistance bands, any room of the house can become a gym within seconds. Once you are done using them, just toss it in a drawer and walk away.
5. Exercise Even When On The Road
Since resistance bands are so small and easy to carry, you can take them anywhere with you and start working anywhere you want! Camping at the Grand Canyon? Workout in the morning with your resistance band. Enjoying spring break in Miami, do some bicep curls before you hit the beach!
6. Exercise Safely, Even When You Are Alone
Finger Resistance bands are very safe and can be used by anyone without the fear of heavy equipment causing any damage.
Even if you are not suffering from any pain in your hands and fingers a hand strengthener can be used at all times as it will make your hands and forearms stronger for other forms of exercise. They may seem small and plastic, often made using the simplest materials but do not underestimate the quality of exercise and mobility it can give your hands. When you have pain and you use the finger resistance band, relief will be instant and you will feel like repeating the exercise over and over again. However, follow the prescribed number of sets instructed by your doctor or therapist and be on a speedy road to recovery.
Frequently Asked Questions
Do finger resistance bands work?
When using a resistance band that is meant for the size of your fingers, they surely work and provide relief from pains and aches.
Do finger exercises work?
They do, and stretching them and using them with resistance bands add strength to your hands and fingers.
Recommended Articles
The following two tabs change content below.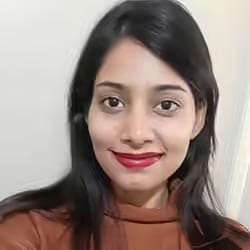 Shreya is an SEO-content writer and has worked with various organizations to craft unique and creative content. Holding a Master's degree in Clinical Psychology, she calls herself a lifelong learner driven by curiosity to tap into different fields and the will to push her boundaries. She combines her curiosity and love for writing to write about subjects that are valuable to fashion enthusiasts.