Best Fish Tattoo Designs – Our Top 10
Tattoos are common and are in much demand in today's youth. They can make a person look very magnificent and attractive. Tattoos are related to ancient periods where they were regarded holy by nature and had a meaning attached to it. In today's time it is a symbol of fashion.
Fish Tattoo Designs:
The fish tattoo sketches have various meanings and they can be clubbed along with other sketches to provide a deeper meaning to the picture. Fishes depict the relationship and the closeness it shares with the humans and in Christianity. It symbolizes prosperity and confidence. Fishes also mean good luck or happiness. There are various designs one can consider and they are:
1. Enlarged Fish Tattoo:
Since floral designs are appreciated by people, fishes along with them can look very beautiful. An enlarged fish can be sketched with the utilization of beautiful and vibrant colors as shown in the picture. The tattoo can be sketched over a large surface area and it makes a person look very beautiful and appealing.
2. Swimming Fish Tattoo:
Young ladies like fishes in a swimming wave like motion so much that they tend to get such tattoos and sketches drawn over a petty area of the body. The image above attached shows, how well these can be drawn on the corners of the back and the legs. This design is very much demanded since it is petty and looks very cute and sweet.
3. Neck Flex Tattoo:
Neck is also considered good region to get the tattoos engraved. Two fishes when sketched in a same direction in two vintage colors look very beautiful and it even depicts beauty and intimacy of a person.
[ Read: Deer Tattoos ]
4. Twin Fish Tattoo:
Two fishes are sketched upside down in a single color looks very abstract by nature. This small fish tattoo designs look very classic and depicts a zodiac sign "Pisces". The tattoo has an initial attached which normally means that the person who has got it engraved relates herself or himself very closely to the initial and zodiac.
5. Provisional Fish Tattoo:
These sketches are very beautiful and famous in the world of tattoos. They are transient by nature and are available in form of stickers. They are very convenient to apply and remove providing no grief and discomfort. They can be put at any place giving an exquisite look.
6. Abstract Fish Tattoo:
The abstract sketches are very popular and catchy along with an application of classic colors. The abstract images depict a meaning itself and does not take concrete world into consideration. The abstract images can be placed over a big area and some people really appreciate it.
7. Simple Fish Tattoo:
Few sketches being very simple and beautiful can be made by people at homes or by the artists. An addition to colors, glitter and wordings as shown in the picture that makes it look very appealing. Though this is one of the simple fish tattoo designs, it adds beauty and serenity.
8. 3d Fish Tattoo:
The 3D tattoos are often liked and loved by many people. The 3D fish tattoo designs are appreciated by women and they are sketched by people who are true tattoo lovers. By seeing the picture attached, you will realize why people are crazy for it.
[ Read: Chinese Tattoo Designs ]
9. Wrist Band Tattoo:
Tattoos are very appealing and can be engraved towards the arms forming a beautiful band. The tattoo can be engraved beautifully giving an exquisite look and also forms a part of jewellery art.
10. Radiant Fish Tattoo:
Bright fish tattoos look very attractive and smart. They can be preferred by people who want to add a tinge of color and shine to their body parts. Few designs or sketches look very nice and are suitable for gatherings with friends.
[ Read: Avril Lavigne Tattoos ]
Hope this article on top ten fish tattoo designs was interesting enough. Do send your feedback on which one is your pick.
Find more such tattoo ideas on Tattoos For All and choose what speaks about you the best.
Image source: 1 , 2 , 3 , 4 , 5 , 6 , 7 , 8 , 9 , 10

The following two tabs change content below.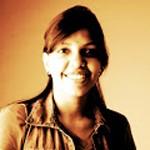 Latest posts by Shruti Goenka (see all)