8 Best Flippable Mattress Of 2020 – Buying Guide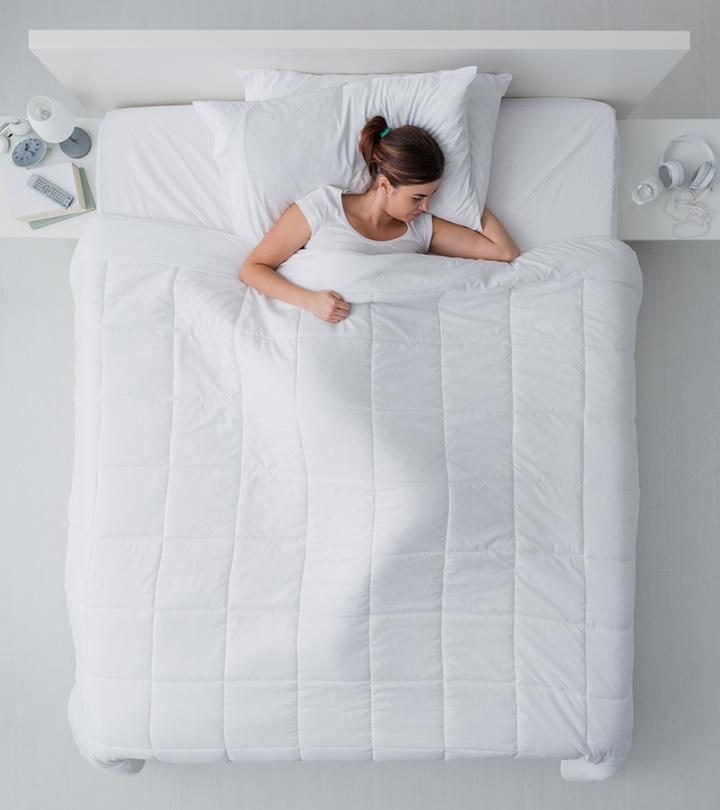 When it comes to getting a good night's sleep, the quality of the mattress plays an essential role. Many people have a set preference with regards to the firmness of a mattress. Some people like soft mattresses because they are incredibly soft, while others prefer firm mattresses because they provide excellent support. But there is also a third category of people who like to sleep on different firmness levels on different nights. So if you fall under the last category, we suggest you opt for a flippable mattress. Many flippable mattresses feature 2 different firmness levels, allowing you to sleep on either side comfortably. That said, some mattresses have the same firmness throughout but are reversible so that it can be turned over now and then to reduce wear and tear and help extend the lifespan.
Since flippable mattresses are not the norm, they are a rarity in today's market, making it difficult for you to find the right one. We have put together a list of the 8 best flippable mattresses that are worth a try. 
Top 8 Highest-Rated Flippable Mattress Of 2020
Perfect for all sleeping positions, this flippable mattress includes 2 sides of comfort with varying firmness levels. You can choose to go firmer or softer based on your preference. This 10-inch mattress is designed with 4 layers and 3 zones of foam design for maximum comfort and support. The top layer features 2 inches of gel-infused memory foam that helps dissipate heat to keep your body cool, while the bottom part is made of 3-inch, high-density base foam that offers amazing support and prevents back pain. This mattress is medium plush and eliminates localized bounce, which means your partner's constant tossing and turning won't disturb your sleep. It comes with rayon cotton covering, which can help prevent odor-causing mildew and mold.
Pros
10-year warranty
Breathable cover
Relieves pressure
Comfortable and durable
Compatible with all bed frames
CertiPUR-US certified foam
Features 1-inch ventilated comfort foam
Includes 4-inch, 3-zoned airflow open-cell comfort foam
Cons
Might have a strong lingering odor
It could take up to 72 hours for the mattress to return to its original shape.
Unlike one-sided mattresses, double-sided mattresses give you the option of experiencing both sides of comfort. Moreover, regularly flipping and rotating your mattress can create an even wear, increasing the durability and performance of the mattress. One of the best flippable innerspring mattresses, this queen-size mattress, comes with a 1-inch layer of quilted foam on both sides that are ultra-plush to provide you with luxurious comfort. All while the core of the bed, which is constructed with individually encased coils, provides support and minimizes motion transfer.
Pros
Breathable material
Smooth surface
10-year warranty
CertiPUR-US certified
Sturdy 7-inch innerspring core
Provides pressure point relief
Reversible design helps extend the lifespan of the mattress
Cons
The padding might be thin.
Hailed as the first flippable hybrid mattress, it offers 2 levels of firmness so you can experience different luxurious feels. One side of the mattress has a medium feel and is constructed with 2 layers of cooling Visco Gel support foam – works well for side sleepers. As for the other side, which is firm, has 2 layers of support foam. This works well for back and stomach sleepers since it does not conform much and keeps the body fully supported. The best part about this grey queen size mattress is the 6-inch Caliber Coil system in the middle, which ensures edge-to-edge support and eliminates motion transfer.
Pros
10 inches tall
30-night sleep trial
10-year warranty
CertiPUR-US certified foam
QueenMedium and firm design
Ideal for side, back, and stomach sleepers
Built-in airflow keeps the body cool
Cons
May not be comfortable for heavier people
Gift yourself a firm flippable mattress and experience optimal comfort while you sleep soundly like a baby. This king flippable size mattress is firm on one side and medium-soft on the other and assure to give you variable support. It is made of copper-infused memory foam with excellent moisture absorbing and heat dispersion ability, ensuring you have a relaxed and comfortable night's sleep. So no more waking up in the middle of the night due to extreme heat or sweat!
Pros
Soft and comfortable
Moisture-wicking ability
Zippered thermo gel cover enhances cooling
Comes with 2 free pillows
Suitable for all sleeping positions
Cons
The medium-soft surface may lose its firmness quickly.
When it comes to comfort and longevity, this 8-inch reversible mattress by Signature Sleep is hard to beat. It limits motion disturbance and allows you to have a restful sleep, thanks to the 7-inch independently encased coils in the middle of the mattress. All while a layer of CertiPUR-US certified high-density memory foam at the top and bottom ensures excellent comfort. This queen-sized mattress contours to your body shape and ensures even weight distribution, relieving pressure from head to toe. Since both sides have the same firmness, they may not offer different levels of comfort. But flipping the mattress every once in a while can break it in more evenly and help enhance its life.
Pros
Firm mattress
15 gauge coils
Memory foam on both sides
Low VOC emissions
Free from flame retardants and heavy metals
Cons
Do you wake up every morning with a terrible back or neck ache? Then what you need is a luxury firm mattress such as this one that will support your spine by offering a more even and sturdy surface. This mattress features 2.5 inches high-density polyurethane foam on either side and 490 innerspring coils sandwiched between the foam layers. This combination provides both exemplary orthopedic support and ultimate comfort throughout the night. The mattress comes equipped with an 8-gauge border created using double-edged guards, enabling additional border support. Plus, it is quilted with 2.5 inches of white polyfoam. While the mattress is 14 inches high, the box spring measures 8 inches.
Pros
Long-lasting comfort
Spinal back support
Excellent border support
10-year warranty
A 1-inch shoddy pad on both sides
Flippable feature great for extended use
Cons
The seam stitching might come undone easily
The mattress may be too firm for some.
Do you often wake up in the middle of the night feeling hot and sweaty? Then it's high time you replaced your current bed with this double-sided mattress by DUO. Both sides of the bed come with OUTLAST temperature-regulating fabrics that have the ability to absorb sweat and release heat, keeping your body at optimal temperature – neither too hot nor too cold. Besides giving you the right sleep experience, this mattress provides 2-in-1 comfort on a single bed. While the firm side offers exceptional support for your back, the plush side featuring quilted top is softer and much comfy. This 8-inch mattress features an HR gel synthetic latex top (firm), high-density support foam core, and gel-infused Visco foam base (plush).
Pros
Non-toxic materials
10-year warranty
60-night sleep guarantee
Contours to your body
Equipped with OUTLAST technology to offer optimal thermal comfort
Cons
The plush side may not be comfortable for stomach sleepers.
One of the best firm flippable mattress brands, Idle Sleep, offers you a unique sleep experience with its super comfy Double-Sided Hybrid Mattress. Made with a combination of contouring foam and IDLE Cooling Buoyancy Foam, both sides of the mattress has a medium firmness level that cradles your body along the curves and reduces pressure points. All while the core of the bed featuring the pocketed coil spring support system limits motion transfer, allowing you to sleep without disturbance. Plus, with the coils extending all the way to the edges for support, you can rest assured that you won't roll off the bed. This king size flippable mattress not only provides perfect cushioning but also offers exemplified support, thanks to the combination of foam and springs.
Pros
14-inch thickness
Enhanced motion isolation
120-night sleep trial
Temperature-sensitive foam
Suitable for all bed frames
Features a natural fire-resistant barrier
Thermocool fabric optimizes your body's inherent thermal capabilities
Cons
Here are a few points to consider when buying a flippable mattress.
Buying Guide For Flippable Mattresses
Mattress type and design: Most flippable mattresses that are available in the market today are generally made entirely of memory foam, polyurethane, and gel foam. However, a few mattress models also contain innerspring, which is a coiled construction surrounded by a layer or 2 of foam. Choose a mattress type that best suits your needs.
Firmness preference: A majority of flippable mattresses today offer 2 firmness options in 1 bed – softer side and a firmer side. This type of mattress suits a wide range of sleepers and can accommodate various sleeping positions. It works well for those whose preferences may change over time, especially kids. But, if you prefer only 1 level of firmness, you could pick a mattress with the same fitness on both sides.
Comfort on both sides: No matter what mattress you choose, it needs to be comfortable to sleep on and also provide adequate support to your body.
Durability: One of the biggest advantages of flippable mattresses is that they tend to last longer since reversing the bed every once in a while helps increase the lifespan. Also, you need to make sure the materials used are of high quality so that the mattress will perform better and last much longer.
Motion transfer: Opt for a mattress that guarantees minimal motion transfer, especially if you share your bed with your partner, kid, or pet. Thus, every time you move or get up, your partner won't be disturbed much.
Sleep trial: Some mattress manufacturers offer sleep trials, allowing the customer to try out the mattress for a certain period that could range from 30 to 120 nights. Sleep trials are a great way to determine whether the bed will work for you or not without making the complete purchase. If you are not satisfied with the mattress, you could return it before the trial period expires.
Weight Considerations: Flippable mattresses are generally heavier than one-sided mattresses. Most of these beds can easily weigh more than 100 pounds depending on the materials used. Hence, lifting and flipping mattresses all by yourself can be a challenging task. If you live alone and do opt to go for this model, you might have to take your relatives or friend's help every time you want to turn the mattress over.
Thickness/height: Reversible mattresses may vary in height but are taller than one-sided models because of their dual-layer construction. Some models are available in 8 or 10 inches, which is thicker than standard mattresses. Other models are much thicker, at around 16 inches. When picking a mattress based on the thickness, keep in mind the height of your bed frame. Also, for short people or light sleepers, low profile mattresses work well, while for heavier sleepers, thicker mattresses are excellent as they provide enhanced support and comfort.
Warranty Period: The average warranty period offered by most manufacturers is 10 years. But some may also provide 20 years or more extended warranties so that you get most out of the mattress. Plus, since flippable beds are turned over regularly, there are high chances they may perform for longer.
Benefits Of A Two-Sided Mattress
Frequently flipping the mattress can break the wear more evenly and keep it from sagging. This will help extend the lifespan of the bed.
Mattresses with 2 different firmness levels work for individuals who do not have a set firmness preference or whose comfort preferences change every night.
The price of a flippable mattress and one-sided mattress made from the same materials are almost the same.
They don't degrade faster and stay comfortable for longer.
Everyone needs a restful night's sleep to feel refreshed the next morning, and for that, you need a good-quality sleeping surface. We bring to you these 8 best flippable mattresses that offer ultimate comfort and maximum support when you're sleeping. While some beds have 2 different firmness options, others have the same firmness level on both sides. Therefore, making it convenient for you to choose a mattress that matches your preferences and requirements. But before you make the final decision, do remember to go through the detailed buying guide section of this post.
Expert's Answers for Readers Questions
Which kind of frame can I use?
Most flippable mattresses are suitable for most bed frames and platforms. But you should always check the brand's website to check what their recommendations are.
How much do flippable mattresses cost?
They can cost as low as 200$ and can go up to 1500$.
Are returns free?
Most times, returns are free as long as you return it within the period specified by the brand. Some brands offer a 30 or 120-night free trial period as well.
Which is the best two-sided mattress?
While all the two-sided mattresses are some of the best ones on our list, if we had to pick one, we would suggest Sweetnight Flippable Mattress. It is 10 inches in thickness and is made of different foam types to provide you with fantastic comfort and support. It features 2 levels of firmness and is suitable for all sleeping positions.
Are Flippable mattresses still available?
Yes. Though the options might be minimal, many brands still manufacture flippable mattresses.
Are Flippable mattresses better?
This depends on your personal preference. However, a mattress that offers different firmness levels on either side is always a good choice.
Is it good to flip your mattress?
Yes. Flipping your mattress (only if recommended by the manufacturer) will help create more uniform wear on both sides, increasing the mattress's lifespan even further.
The following two tabs change content below.

Latest posts by Mayuri J Ravi (see all)

Mayuri J Ravi
Mayuri J. Ravi is a content writer and journalist and holds a Post Graduate Diploma in Print Journalism. Her love for writing and desire to influence people for the better with her stories led her to pursue a career in this creative and dynamic field. She creates engaging content on a wide range of topics, such as beauty, fashion, and wellness. She is an ambivert and an avid foodie who also loves reading, dancing, and baking.