11 Best Floor Mattress Reviews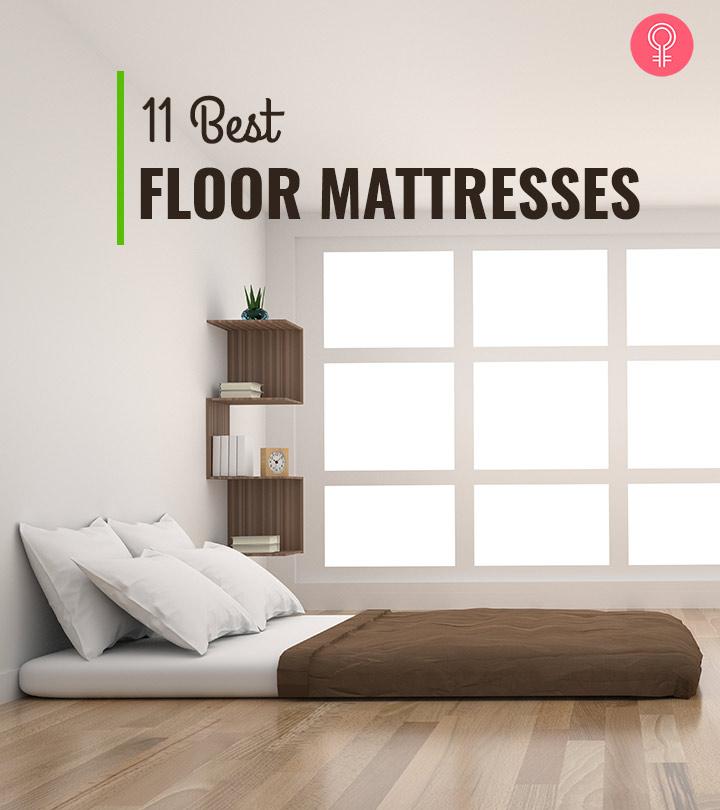 Floor mattresses are generally known to be inexpensive and portable alternatives to standard-sized beds. As the name suggests, you can use floor mattresses without any foundation or base. Such a feature makes them an ideal option for any type of guest room accommodations. You can also use floor mattresses for camping and for other non-sleeping activities, including yoga. Moreover, you'd be happy to know that most floor mattress beds available today are reliable, foldable, and can be stored easily.
Keeping that in mind, we have aggregated the top 11 floor mattresses worthy of your hard-earned money. Take a look!
11 Best Floor Mattresses
The Better Habitat Memory Foam Floor Mattress is a reliable product that is roughly three inches thick. The floor mat bed is padded with plush memory foam that alleviates pressure from your body points. It works better than a mattress with a fiber or cotton padding. It also comes with a hypoallergenic cover, which will assist in reducing the overall risk of bacteria, mold, and dust mite infestation.
Features
Material – Cotton
Foam type – Memory Foam
Size – 75 x 36 x 3 inches
Thickness – 3 inches
Firmness level – Low
Pros
Soft
Lightweight
Waterproof
One-year warranty
Added travel bag
Easy to carry
Cons
Based in Japan, Emoor is a company that can always be trusted to deliver quality-made roll-up twin mattresses. This Japanese floor mattress is exceptionally lightweight. It is highly portable and can be easily relocated anywhere you want. It is 2.5 inches thick, and it can also be used as a mattress top thanks to its width. Moreover, sleeping on the floor mattress is safe as its stuffing is anti-bacterial. It eliminates dust mite or mold infestations.
Features
Material – Cotton
Foam type – Polyester Pad
Size – 83 x 39 x 2.5 inches
Thickness – 2.5 inches
Firmness level – High
Pros
Easily foldable
Deodorized filling
Soft
Comfortable
Budget-friendly
Anti-bacterial stuffing
Cons
May not be as thick for some individuals
When it comes to comfort, this floor mattress incorporates a super-soft poly sleep surface along with a comfortable and breathable filling. You can use this floor mattress not only for sleeping but also for reading, camping, and yoga. It is portable. It can be folded easily for storage or travel. Moreover, it comes with a comfortable carry strap. The rollable mattress also meets the National Flammability Standards Certification, making it highly safe for use.
Features
Material – Polyester
Foam type – Fiber
Size – 75 x 30 x 3.5 inches
Thickness – 3.5 inches
Firmness level – Low
Pros
Durable
Long-lasting
Can be cleaned easily
Double-stitched
Double overlap folded seam
Highly ventilated
Maximum support
Comfortable
Safe for use
Resistant to fire
Cons
Comes in just one size variant.
The Artiva Floor Mattress comes in an off-white, natural color that can easily blend in modern and contemporary homes. This thick floor mattress can be used for any guest room bed or sofa. The mattress comes with stiff inner springs that improve support and comfort. The springs also improve mattress durability. The outer covering of this floor mattress is constructed with cotton material.
Features
Material – Cotton
Foam type – Polyester Fiber, Innerspring
Size – 74 x 54 x 8 inches
Thickness – 8 inches
Firmness level – Medium
Pros
Anti-allergy
Environment-friendly
Resistant to fire
Affordable
Multi-functional
Stylish
Cons
The Max Yoyo Japanese Floor Mattress comes with a cover that is made of 100% cotton. The filling material also includes cotton along with memory foam. The memory foam offers better support. The overall thickness of the mattress is over 10 centimeters. This futon mattress also comes with one dustproof cover, a pair of bandages, and a canvas storage bag. The dustproof cover can extend the mattress' durability considerably.
Features
Material – Cotton
Foam type – Cotton, Memory Foam
Size – 80 x 39 x 4 inches
Thickness – 4 inches
Firmness level – Low
Pros
Versatile
Easy to fold
Multipurpose use
Multiple colors
Different size options
Indoor or outdoor use
Cons
The Hazli Floor Mattress has been constructed from a blend of cotton and memory foam. This mattress could be a great option if you are looking for a guest bed or a comfortable sleepover mattress. It has been designed to offer maximum support and comfort. It can be used both outdoors and indoors. The cotton and memory foam in the mattress make it easier to be folded and carried anywhere. The mattress is lightweight and can be stored easily.
Features
Material – Cotton
Foam type – Cotton, Memory Foam
Size – 75 x 25 x 3 inches
Thickness – 3 inches
Firmness level – Low
Pros
Six months warranty
Money-back guarantee
Waterproof
Comfortable
Plush support
Versatile
Multipurpose
Cons
Mattress size could be incorrect
The Milliard Tri-Fold Floor Mattress is a comparatively budget-friendly sofa bed. It can be used as a guest bed or a floor sleeping mat. The mattress is fully foam-based and will not sag over time. It is lightweight and can be easily stored away when not in use. The mattress is easy to be maintained and cleaned – it comes with a removable cover that can be washed multiple times.
Features
Material – Polyester
Foam type – Memory Foam
Size – 78 x 38 x 4 inches
Thickness – 4 inches
Firmness level – Low
Pros
Compact
Machine-washable softcover
High-density foam
Portable
Lightweight
Easy to store
Cons
Polyester outer covering may not suit everyone
The D&D Futon Furniture Floor Mattress is compact. It is lightweight and can be easily moved around. It can be stored anywhere you want and can be used for multiple activities like massage and yoga. The overall weight of the roll-up floor mattress is 14 pounds. It can also be used for camping and picnics.
Features
Material – Cotton, Polyester
Foam type – Polyester, Foam
Size – 80 x 30 x 3 inches
Thickness – 3 inches
Firmness level – High
Pros
Flame retardant material
Multi-functional
Versatile
Comfortable
Convenient
Low maintenance
Portable
Cons
Could be too firm for some
The Simmons BeautySleep Floor Mattress is exceptionally lightweight. The roll-up mattress comes with three-inches of plush memory foam combined with comfort foam. The mattress can easily be rolled up to store or transport effortlessly. It also comes with a machine-washable cover and a travel bag, making it perfect for sleepovers or camping. The cover can also be used as a mattress topper.
Features
Material – Quilted Fabric
Foam type – Memory Foam, Comfort Foam
Size – 75 x 31 x 3 inches
Thickness – 3 inches
Firmness level – Medium
Pros
Compact
Lightweight
Comfortable
Versatile
Multi-functional
Easy to store
Plush construction
Cons
Not durable
The Magshion Floor Mattress comes in a variety of colors. It is made of cotton and polyester. There is no kind of assembly required. You can use this thick roll-up mattress as a guest bed or a platform to relax and play video games.
Features
Material – Polyester
Foam type – Cotton, Foam
Size – 80 x 27 x 3 inches
Thickness – 3 inches
Firmness level – Low
Pros
Soft and comfortable
Top-notch quality
All-purpose use
Easy to store
Effortless cleaning
Cons
Releases a strong odor when taken out of the box
The Outsunny Self-Inflating Floor Mattress has a very spacious design. The mattress can comfortably accommodate two individuals. You can also proceed to use the mattress for camping, sunbathing, and other outdoor activities. As the mattress is self-inflating by nature, you don't require an external pump for the same. You can easily transport the mattress anywhere you want as it can be folded effortlessly.
Features
Material – Polyester
Foam type – PVC, Polyester
Size – 76.75 x 54.25 x 34 inches
Thickness – 4 inches
Firmness level – Medium
Pros
Durable
Automatic inflation
Waterproof
Multipurpose use
Compact
Cons
Contains PVC that could be toxic for children
These are the top floor mattresses available online. Floor mattresses are broadly available in two types. We have discussed them briefly below.
Types Of Floor Mattresses
Foldable – Foldable floor mattresses can be folded and unfolded easily. These come in various shapes and sizes and can be an excellent alternative to regular beds. These mattresses are ideal for those who have limited space in their homes or those who want something portable.
Roll Up – Roll up mattresses share almost all the aspects of folding mattresses. However, instead of folding them, you just need to roll them up. A roll-up floor mattress can save space. It also is much easier to carry and store.
In the following section, we have discussed what you need to look for in a floor mattress before buying one.
What To Check For In A Floor Mattress
Foam Type – Floor mattresses generally come in two types of foam –comfort foam (also known as regular foam) and memory foam. Memory foam is a better option because it can shape itself to your body's contours and is highly comfortable. However, memory foam will cost more than regular foam.
Size – The mattress size will depend on your requirements. If you want something compact, you can go for the single-bed floor mattresses. But if you often invite guests to your home, opting for a slightly larger floor mattress can help.
Thickness – Floor mattresses come in a range of thickness levels, with the most common thickness being three to four inches. Ensure your mattress has enough depth to accommodate not only children but also adults. The thicker a mattress, the higher the comfort.
Firmness – Floor mattresses come in a variety of firmness levels, from low to high. If you want a mattress that can firmly support your back, spine, and body, you need to opt for one with a higher firmness level. Medium or low firmness mattresses are much softer.
Anti-Slip Base – An anti-slip base offers extra resistance and prevents the mattress from sliding around. Ensure the mattress has this feature.
Cleaning – The floor mattress should have removable covers that are machine-washable. If it has only foam inserts, spot cleaning with a damp cloth is recommended.
Water-Resistance – A waterproof or water-resistant mattress will be moisture-free. This also keeps dirt and microbes away.
Durability And Safety – Ensure the mattress material is of high-quality and can resist wear and tear. It is recommended the mattress is also flame-fire resistant.
Weight – A lightweight mattress can be carried anywhere you want. Foam mattresses are generally lighter than other materials.
Portability – A portable mattress is one that can be easily folded and stored wherever you want.
Removable Covers – Washing mattresses is not recommended. Hence, the mattress you buy must come with removable covers. Detachable covers can be easily machine-washed and reused over time.
Design And Color – Depending on your personal preference, you can proceed to purchase your floor mattress in conjunction with your interior furniture. Floor mattresses come in a variety of colors and patterns.
Roll-Up Design – Roll-up floor mattresses are much easier to fold and store away. They are more convenient to carry around too.
Easy Maintenance – Your floor mattress should always be easy to maintain. Choose one made of materials that don't need a lot of maintenance, including polyester, memory foam, or cotton.
Warranty – Not all manufacturers offer a warranty. But those who do generally have a warranty period ranging from six months to one year. A warranty period helps in case you face difficulties with your product.
Conclusion
Floor mattresses are indeed an ideal investment for homeowners, especially for those who frequently host guests overnight. They are portable and lightweight, making them relatively easy to relocate and store when not in use. Furthermore, they are not as expensive as standard mattresses. Pick your favorite floor mattress from this list and try it out today!
Frequently Asked Questions
What are the best roll-up floor mattresses?
If you want to know the options for the best roll-up mattresses from our above list of recommended mattresses, the following products will help you:
Can you roll up a memory foam mattress?
Yes. However, the process can be a little problematic, and you may need a helping hand.
Is sleeping on a mattress on the floor bad?
No. In fact, in various cultures (such as in Japan), it's quite customary to sleep on the floor
Why should you get a floor mattress?
Price – Floor mattresses are generally inexpensive compared to standard mattresses.
Portability – Floor mattresses can be stored easily and effortlessly transported from one place to another.
Durability – Floor mattresses last longer with proper care and maintenance. Their expected life span could be over five years.
Recommended Articles
The following two tabs change content below.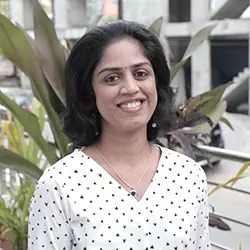 As Head Of Content Operations, Harini sets the tone and editorial direction for StyleCraze to deliver engaging, interesting, and authentic...
more