10 Artistic Flower Tattoo Designs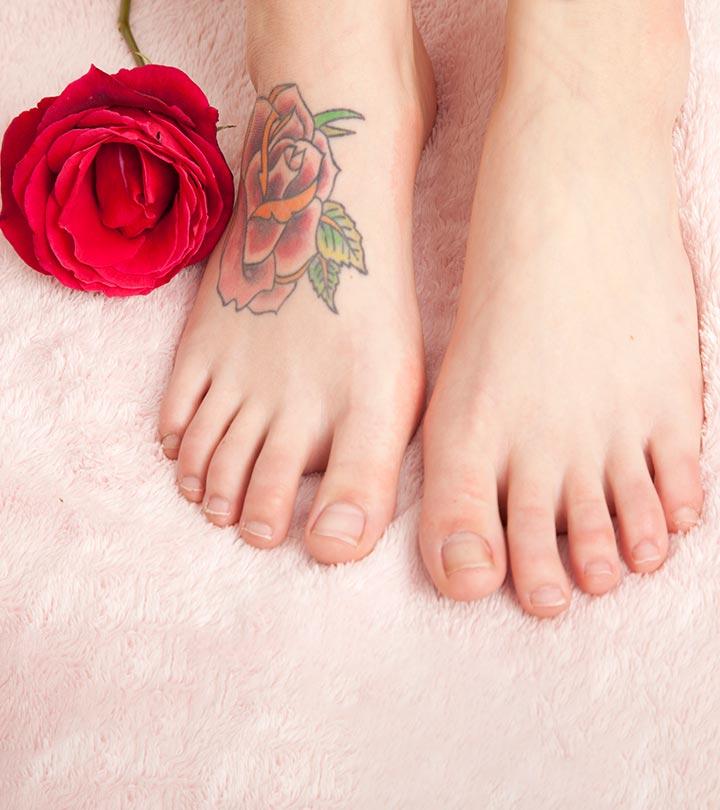 We humans have over the years developed various ways to communicate, to get our feeling through to another person. One such way that forms the most delicate form of non verbal communication is communication through flowers. Rich in symbolism, flowers convey a lot more than just beauty. That is what makes them a great tattoo idea.
The Best Flowers Tattoo Designs
Some suggestions on flower tattoo designs for girls are as follows.
1. Rose tattoo:
Roses are the ultimate symbols of love, friendship, peace, unity and joy. They appear in varying colours and have become the most common flowers in the world. They are not only great as flowers, but as tattoo ideas too.
2. Daisies:
Daisies are charming and lovely ideas for tattoos and are great inking subjects. They could be inked in black and white or with colour. Effects like 3D could be given to make the tattoo look realistic.
3. Orchids:
Tattoo designs should be creative and artistic. An orchid is already a pretty flower to tattoo and creative touches like tribal designs can be added to make the tattoo look stunning.
4. Daffodils:
William Wordsworth recounts a pleasant memory in his poem 'I Wandered Lonely as a Cloud'. In this memory he recalls a field that was filled with a host of 'golden daffodils' and he ends the poem by stating that whenever he is low, that memory of the daffodils lifts up his spirits. These bright yellow flowers have an infectious energy that would look great when inked on absolutely anyone.
[ Read: Football Tattoos ]
5. Hydrangea tattoo:
Hydrangeas grow in bright coloured clusters that are interspersed with foliage. This growth pattern of the flowers could be an excellent tattoo idea. A cluster of blue or purple hydrangeas with a few green leaves sticking out would make a stunning tattoo.
6. Lotus tattoos:
These flowers are symbolic of purity and spirituality and are often connected with Buddhism. They have a wonderful structure which conveys a sense of peace when fully bloomed. An interesting way to modify the tattoo would be to ink it in your choice of colour, say purple, and add a butterfly to the design. This one of the lotus flower tattoo design is extremely eye catching.
[ Read: Rihanna Tattoos ]
7. Dandelion:
Dandelions are delicate flowers that are easily dishevelled by the wind. They have a pure white colour and can make the atmosphere sensitive and gentle. These traits make them great inking topics.
8. Marigold tattoos:
These tattoos have been termed 'Herb of the Sun' and have a bright appearance. These flowers grow in bushy formats are generally orange or yellow in colour. They are lovely tattoos to have inked on the body and look especially great when inked in colour.
[ Read: Moon Tattoo Meaning ]
9. Tulip tattoos:
While yellow tulips are cheerful, white tulips symbolize forgiveness. These bulb shaped flowers come in a variety of colours, all of which mean different things. They are indeed perfect flowers to tattoo. A bunch of tulips would look as good as a single tulip and any colour would look fantastic.
10. Sun flower tattoo:
These wonderful flowers derive their name from the sun, which is a massive ball of energy. Thus, these flowers too, symbolize energy and overwhelming passion. They are representative of good luck, fortune, warmth and opportunity. With such strong meanings, sunflowers could never be a bad tattoo to have.
So, which of these flower tattoos designs you loved the most? Are you heading towards getting them inked over your skin? Do share your thoughts with us.
Image source: 1 , 2 , 3 , 4 , 5 , 6 , 7 , 8 , 9 , 10
The following two tabs change content below.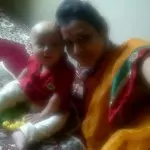 Latest posts by Khushboo Mehta (see all)