7 Best Foam Hair Colors – 2022
Use gently formulated hair colors and get salon-like finish from your house.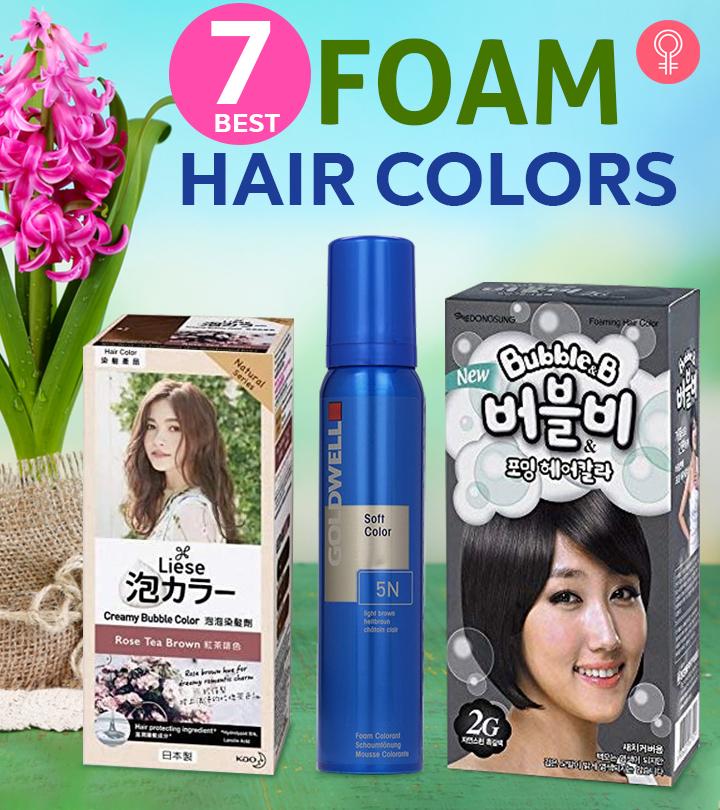 You are going to have a life-changing experience when you use the best foam color on your hair in the shade of your choice. Yes, truly it is going to blow your mind! Forget salon visits or a messy DIY hair dyeing experience! You can apply them like shampoo and they foam up your hair and after the wash, voila, your hair is a different color! Unlike liquid hair dyes, they do not drip and get evenly spread on your hair.
If you think this is just what you have been waiting for, jump quickly to our list of the 7 best foam hair colors on the market!
7 Best Foam Hair Colors Available Right Now
John Frieda Precision Foam Color is a non-drip foam hair color that works by penetrating the hair strands to offer deep saturation and rich color without any patchiness. This easy-to-apply hair color spreads easily and covers the areas of your hair that are hard to reach, such as the roots. This mess-free color stays white during the application. It also comes with a nourishing conditioner that seals in the color to make it last longer. Its fade-resistant formula provides 100% gray hair coverage, which makes it an ideal choice. You can also check this YouTube video for a complete idea about the product.
Pros
Offers deep color
Complete gray coverage
Spreads easily
Imparts shine
True to color
Cons
KAO Prettia Bubble Hair Color makes hair coloring at home even easier. This mess-free hair color is easy to apply and does not drip on your floor, forehead, or neck. It offers even and thorough hair color application even to long hair. It contains nourishing ingredients like silk essence and honey that ad7 Best Foam Hair Colors – 2021d shine and softness to your colored hair so that it does not feel dry or rough. Also, it is available in a variety of different shades to compliment different skin tones. If you want to know more about the results, take a look at this review on YouTube.
Pros
Vibrant color
Offers even application
Provides shine
Softens the hair
Easy to apply
Cons
Goldwell Soft Color Foam is a conditioning and fast-acting semi-permanent foaming spray. It offers quick and vibrant results in no time and can be applied easily. This ammonia-free, non-oxidizing, and non-alkaline hair color imparts almost 80% of color intensity in just five minutes and lasts up to six to eight washes. This vibrant hair color contains whey protein and panthenol that offer moisture and shine to your tresses. It is an excellent choice to hide gray hair and experiment with new shades.
Pros
Refreshes the existing hair color
Covers grays
Moisturizes the hair
Easy to apply
Available in a wide range of shades
Cons
Garnier Nutrisse Mousse Nourishing Color Foam offers rich, creamy, and radiant permanent hair color from root to tip without putting much effort. It contains the fruit oils of avocado, shea, and olive that prevent dryness and nourish the strands. This non-drip foaming formula is easy to use and comes with a pump dispenser that offers mess-free application. It's Color Shield technology prevents the color from fading quickly and provides shine and softness to your tresses so that they look vibrant and fresh. You can check this YouTube video for more information about the product.
Pros
Long-lasting results
Prevents dryness
Softens the hair
Adds shine
100% gray coverage
Cons
Thin and runny consistency
Mise En Scene Hello Bubble!! Foam Color is a vibrant foaming hair color that offers rich color and smooth and soft hair without any smudging. Its effective formula does not let your hair become dry after application. It is also ammonia-free, which means no unpleasant odor. It is easy to apply and infused with a nourishing essence that protects your hair while dyeing and provides results in only 20 minutes.
Pros
Ammonia-free
Easy to apply
Prevents dryness
No unpleasant odor 
Cons
Bubble B Foaming Bubble Hair Color makes hair coloring clean and comfortable. This non-evaporating coloring foam provides vibrant color effortlessly as it contains botanical protein extracts, Tahitian black pearl extracts, and sunblock agents. All these ingredients help in protecting your hair color while offering sheen and luster to your color-treated hair.
Pros
Adds shine
Offers vibrant color
Full gray coverage
Cons
Not suitable for dark hair
LIESE Creamy Bubble Color provides a fun and easy way to color your hair. This vibrant, thick, and creamy color foam works by penetrating deep into the hair to offer complete and even coverage. It even helps in effectively coloring those areas that are difficult to reach. It contains a moisturizing honey essence that imparts shine and smoothness to every strand after you color your hair.
Pros
Easy to use
Full gray coverage
Moisturizes the hair
Adds shine
No patchiness
Cons
Hairstyle enthusiasts are too elated with the invention of foam hair colors! All thanks to foam hair colors, your hair can turn to your desired shade only after a so-called shampoo wash! Foam hair colors can offer good saturation and stunning color without the hint of patchiness. Some of these hair colors are enriched with nourishing essence that protects your strands from harmful impurities. Foam hair colors prevent dryness and repair dull locks. However, avoid these hair colors if they give off an unpleasant odor.
Why Trust StyleCraze?
The author of this article, Shiboli Chakraborti, is a hair care enthusiast and loves experimenting with reliable hair care products. She relies on hair colors that provide good coverage, makes your hair shine, and look stylish. So, she researched online by analyzing product specifications of various hair colors and checking out the unbiased reviews to provide you with the best foam hair colors. These hair colors provide maximum coverage, make your hair soft, and moisturize your strands.
Frequently Asked Questions
Is foam hair dye better?
Foam hair dye is better than regular hair dye as it is mess-free, offers full coverage, and does not cause patchiness. It is also drip-free and easy to apply even on long hair.
Is John Frieda Foam Color permanent?
Yes, John Frieda Precision Foam Color is a permanent hair color.
Can you color your hair with mousse in it?
No, it is better to wash your hair thoroughly before you color it to prevent uneven hair color.
Is bubble hair dye damaging?
Bubble hair dyes contain lesser chemicals than regular hair dyes which makes them less damaging. However, they do not offer long-lasting results like regular hair dyes.
How long does foam hair dye last?
Foam hair dyes last for about four to six weeks. You may need to apply foam hair dyes again if you need them for longer.
How often can you use foam hair dye?
You can use foam hair dye twice in six months, depending on your needs. However, overusing them might cause breakage and make your strands malnourished.
How to apply foam hair color?
Applying foam hair dye is easy because of its non-drip formula. Split your hair into sections. Apply the dye using the brush provided and ensure your application is precise. Apply the product to the bottom sections first and work your way up.
Is bubble foam hair dye permanent?
Yes. Bubble foam hair dye can be available in permanent, semi-permanent, and temporary hair color options.
Recommended Articles
The following two tabs change content below.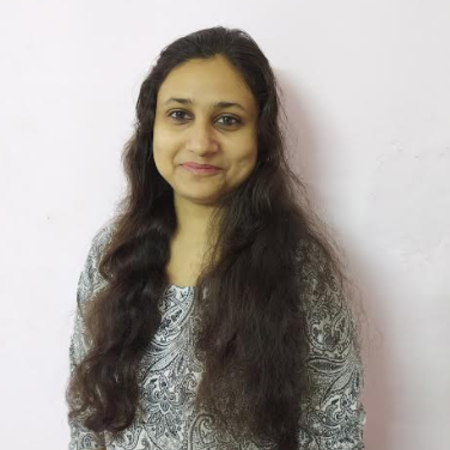 Shiboli has a master's degree in English literature from The English and Foreign Languages University, Hyderabad, and is a certified...
more