15 Best Foot Creams Of 2021 Available In India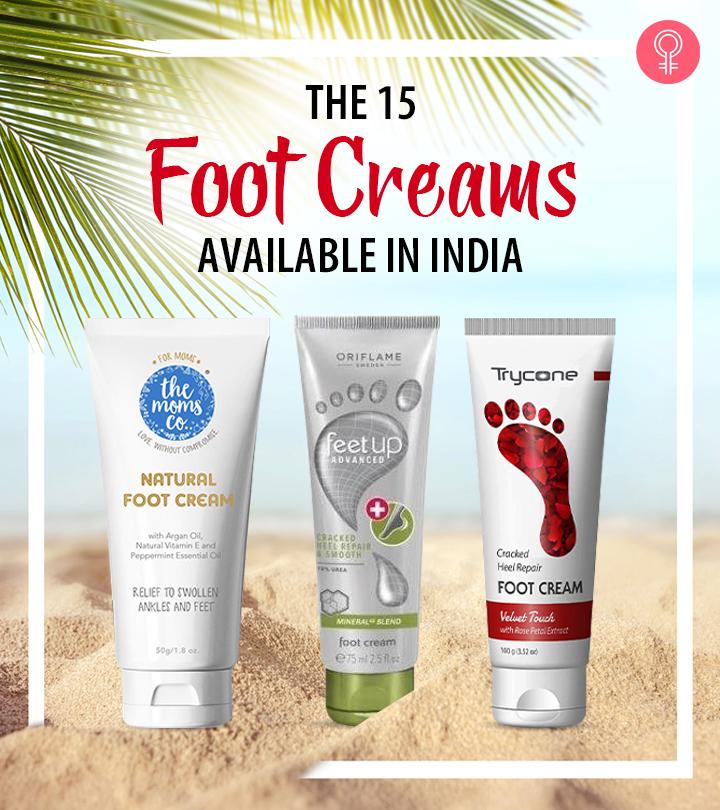 Many of us have a delicate skin care routine for our face and hands, but we fail to give that attention to our feet. Your feet need the extra care to prevent the build-up of dead skin that leads to calluses, chapping, and cracks. It's not just an eyesore but also the reason for other skin related problems. Investing in a good foot cream will take care of all your worries! Foot creams not only heal, but also moisturize your feet. With regular use, they help eliminate tan, dryness, and calluses, making your feet look super smooth and feel baby soft. There are a number of foot creams in the Indian market, and finding the most effective one can be a challenge. That's why we have curated a list of the 15 best foot creams in India to pamper your feet with.
15 Best Foot Creams of 2021 Available in India
Treat your cracked heels naturally with the Himalaya Foot Cream. It is enriched with natural ingredients like fenugreek, turmeric, honey, and sal tree extract. These ingredients are rich in antiseptic, antibacterial, and anti-inflammatory properties. They aid in hydration, reducing inflammation, and reversing damages of the feet. The cream's formula also contains ginger to improve blood circulation and keep your feet warm – this prevents your feet from cracking during cold winters.
Key Ingredients: Sal tree extract, Turmeric, Fenugreek, Honey.
Pros
Anti-inflammatory
Value for money
Pleasant scent
Non-sticky
Thick consistency
Quick-absorbing
Fast recovery
Cons
None
Are your feet tanned and dry? Then this herbal foot cream by Vaadi Herbals is the perfect choice for you! The formula heals the cracking and dryness in your feet that is caused due to the lack of moisture. It also fights fungal infections, sores, and bacterial infections caused due to excessive sweating. The foot cream contains cocoa butter and jojoba oil that moisturize the feet to make them super soft and supple. The sandalwood extracts in the cream keep infections at bay, while clove oil rejuvenates your skin. With regular use, the cream treats hardness, roughness, and calluses of the feet.
Key Ingredients: Clove oil, Cocoa Butter, Jojoba oil, Sandalwood, Thyme.
Pros
Value for money
Great scent
Non-sticky
Soft texture
Long-lasting
Cons
The Trycone foot cream contains premium quality ingredients to ensure quick healing. The rose oil in this formula has antibacterial, anti-inflammatory, and antifungal properties to make your feet moisturized, smooth, and beautiful. The antioxidant-rich kokum butter in the cream soothes dryness, while the rose extracts make your skin velvety smooth to touch. This foot cream does not contain any harsh ingredients and is perfect for all skin types.
Key Ingredients: Rose Oil, Rose extracts, Kokum Butter.
Pros
Quick-absorbing
Antibacterial
Anti-fungal
Antioxidant
Anti-inflammatory
Suitable for all skin types
Value for money
Pleasant scent
Cons
Swollen feet, cracked heels, and soreness are the most common issues during and post pregnancy. This foot cream by The Moms Co. relieves your feet from any such problems. The pure peppermint essential oil in this formula gives a cooling sensation and relaxes your tired feet, while the natural vitamin E reverses skin damage and protects your skin from environmental aggressions. The shea butter and almond oil nourish and moisturize your skin to repair calluses and cracked skin. The cream also aids in blood circulation, reduces inflammation, and calms swelling.
Key Ingredients: Argan oil, Natural vitamin E, Peppermint essential oil, Sweet almond oil, Shea butter.
Pros
No harsh ingredients
Clinically tested
SLES-free
Paraben-free
Great for pregnancy
Non-greasy
Cons
None
This organic foot healing cream by Life & Pursuits has a unique blend of natural essential oils and zinc oxide that acts as a natural remedy for your cracked heels. The neem extracts in the cream are rich in anti-inflammatory and antibacterial properties that soothe inflammation and heal wounds. Zinc oxide tackles sores and rashes, along with stimulating the production of new skin cells. The shea butter, coconut oil, sesame oil, and castor oil in the formula intensely moisturize your skin to prevent further cracking. The oat flour in this cream soothes redness, inflammation, and irritations with ease. The combination of peppermint, lavender, tea tree, and eucalyptus oil make your feet smell pleasant and fresh!
Key Ingredients: Neem extracts, Zinc oxide, Shea butter.
Pros
Toxin-free
No harmful chemicals
Antibacterial
Anti-fungal
Quick-absorbing
Non-greasy
Cons
The foot cream by Moha is an Ayurvedic remedy for your rough and dry feet. The papaya extracts in the formula gently exfoliate dead skin cells and aid in new skin renewal. With regular use, it repairs and heels cracks to make it smooth and soft. The aloe vera extract hydrates and rejuvenates your skin, while peppermint oil soothes infections and improves blood circulation. The ginger lily extracts and aloe vera in the cream are rich in antiseptic properties and prevent skin woes like itching.
Key Ingredients: Aloe Vera, Ginger lily extracts, Aloe vera, Peppermint oil
Pros
Quick-absorbing
Non-oily
Value for money
Cruelty-free
Cons
Sticky formula
Unpleasant scent
This herbal foot cream from Khadi Naturals relieves dryness and roughness from your feet. Emollients like shea butter, almond oil, and wheat germ oil restore moisture in your feet and treat foot aches and blisters. The green tea extracts in the cream are rich in anti-inflammatory and antibacterial properties that keeps foot infections at bay. With regular use you get soft, smooth, and pain-free heels.
Key Ingredients: Wheat germ Oil, Turmeric, Almond oil, Shea butter, Green tea extracts.
Pros
Natural ingredients
Value for money
Smooth to apply
Non-sticky
Fast absorption
Cons
If you are looking for an instant remedy to relieve and repair cracked heels, then this foot cream by Oriflame is just what you are looking for! This deep conditioning cream is formulated with cocoa butter, urea, and panthenol that moisturize chapped and dry skin of your feet. You get visibly softer and beautiful feet in just three days. It also has a soothing fragrance to combat sweating and bad odor.
Key Ingredients: Shea Butter, Urea, Panthenol.
Pros
Dermatologist-tested
Soothing fragrance
Smooth formula
Value for money
Easy absorbing
Quick results
Cons
None
If you find your heels hard and withered, this buttery foot cream by Bella Vita Organic should be your holy grail! The lightweight and non-greasy formula soaks into your feet to moisturize the dried areas. The essential oils and soothing butters in the formula keep bad odor at bay. Since the crème contains only natural and organic ingredients, it is safe for sensitive skin. With regular use, your feet become soft and beautiful.
Key Ingredients: Shea butter, Kokum butter, Coconut oil, Sesame oil.
Pros
Lightweight
Non-sticky
Great scent
Easy absorption
Value for money
Cons
The Barefoot Foot Care Cream by Fizzy Fern is fortified with skin-loving ingredients that remove scar marks and dryness by stimulating collagen production to rejuvenate your skin. The shea butter and clove oil in the cream improve skin complexion and heal callouses. Turmeric extract is rich in antibacterial and anti-inflammatory properties, and it gently exfoliates your skin to remove tan marks.
Key Ingredients: Shea butter, Clove oil, Turmeric extract.
Pros
Pleasant scent
Value for money
Non-drying
Non-irritating
Non-sticky
Cons
None
This vitamin C enriched foot cream by Body Herbals brightens your foot and conditions your skin. It also makes your nails nourished and strong! The formula deeply penetrates into your skin and offers fast relief from cracked and rough feet. The cream is enriched with shea butter to nourish and moisturize your skin, while the beeswax in the formula seals in moisture and protects your skin from infections. The cream also takes care of foul odor and soothes itchiness of the feet.
Key Ingredients: Shea butter, Beeswax, Lemon.
Pros
No harmful chemicals
Value for money
Good fragrance
Cons
Regular exposure to sun can cause your feet to look dull and tanned. This foot cream by Avon is formulated with lactic acid to gently exfoliate dead skin. It improves the complexion of your feet and makes them soft. The essential oils in the formula nourish and moisturize your skin, and also provide relief from dryness, inflammation, and cracks.
Key Ingredients: Lactic acid, Canola oil.
Pros
Great scent
Value for money
Absorbs fast
Non-sticky
Lightweight
Quick results
Cons
This foot cream by Parasoft is the best option to relieve a fungal foot infection. It is enriched with active ingredients rich in antimicrobial properties like kokum and wheat germ oil that eliminate foul order and relieve itching. The cream is lightweight and penetrates into your cracked and calloused heels to treat all foot care related woes. The formula also helps relieve sore and tired feet. With regular use, you get smooth feet.
Key Ingredients: Kokum butter, Wheat germ oil.
Pros
Anti-microbial
Velvety texture
No parabens
No sulfates
Recommended for men and women
Cons
If you have severely dried and chapped heels, this foot cream by Palmer's is the right choice for you. The cocoa and mango butter formula softens even the roughest heels and makes them nourished and beautiful. The peppermint oil in this cream soothes calluses and tired feet, while vitamin E protects your skin from further infections. The foot cream deeply penetrates into your skin for complete nourishment.
Key Ingredients: Peppermint, Vitamin E, Cocoa butter.
Pros
Value for money
Long-lasting
Good fragrance
Easy absorption
Soothing effect
Cons
This foot cream by Fix Derma absorbs instantly and is perfect for any-time application. The allantoin and lactic acid formula improve your skin's natural structure and lock in moisture. This foot cream can also be used by people with diabetic foot syndrome, psoriasis, pruritus, atopic dermatitis, and scaly skin.
Key Ingredients: Lactic Acid, Allantoin, Menthol crystals, Urea.
Pros
Non-greasy
Non-irritating
Dermatologically tested
Treats a wide range of skin issues
Value for money
Cons
None
The foot creams listed above do wonders for your feet. Proper foot care also improves your personal hygiene and makes your feet look beautiful. Click on your favorite choice and heal calluses, blisters, cracked heels, tan, or foul odor in a jiffy!
The following two tabs change content below.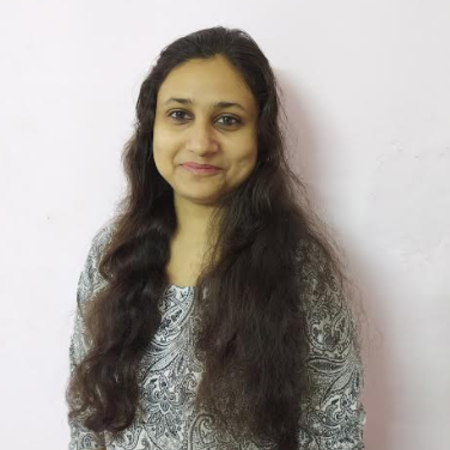 Shiboli has a Master's degree in English Literature and is proficient in French. She believes that words have a healing power and considers poetry her lifeline. Her writing background and editorial dexterity help her guide her team members to create crisp and authentic content. Shiboli is also a trained Bharatnatyam dancer and has a fascination for traveling. She is passionate about cooking and dreams of opening a restaurant of her own.