Best Foot Creams Available In India – Our Top 10 Choices
We demand a lot from our feet – they form an essential part of everything we do daily, so a little love to our feet can go a long way. Daily foot care routine can ensure we have happy feet. It is essential that we maintain and look after our feet because if neglected, chronic problems may arise.
Top 10 best Foot Creams In India
Let's review a few of the best foot care cream in India which will help you look after your feet:
1. Tvam Foot Massage Cream – Sea Buckthorn:
Benefits:
Repairs dry, cracked heels.
Soothes, moisturizes and protects skin.
Cons:
It's too expensive for a daily use product.

2. Fabindia Herbal Heel Balm:
Benefits:
Herbal Heel Balm is an ayurvedic formula that softens and repairs cracked, damaged feet.

 
Cons:
This is the best foot cream in India for everyday use.
[ Read: Crack in Foot Heel ]
3. Just Herbs Pedi Soft Calendula-Peppermint Crack Cure Foot Cream:
Benefits:
A specially formulated cream to soothe and heal your feet.
The cream heals the cracks, softens the skin and reconditions the rough and chapped skin.
Cons:
This foot crack cream is perfect to keep chapped skin sooth. The only con about this product is a bit high price.


4.RevAyur Crack Healing Cream:
Benefits:
The cream causes regeneration of skin cells and renews skin texture.
It heals, tones and moisturizes the skin.
Cons:
The cream moisturizes normal skin but very dry skin may not be sufficiently moisturized.


[Read:Make Your Feet Soft]
5. RevAyur Foot Cream:
Benefits:
Keeps your feet deodorized and hydrated.
 Helps relieve dry, chapped heels.
Gentle enough for daily use.
Keeps feet bacteria free.

 
Cons:
The cream lives upto all the claims it states.


6. Biotique Costus Foot Massage Cream – Bio Costus
Benefits:
This nourishing massage cream moisturizes and soothes sore, tired feet.
Smoothes away dryness and revitalizes even hard, weather-roughened heels.
Cons:
The cream moisturizes dry feet but doesn't work on sored feet.

7. Sally Hansen Healing Foot Creme:
Quantity and Price: 113 gms for 775 INR/-
Benefits:
Helps protect against blisters and calluses.
Cons:
It is perfect to maintain healthy feet.


[Read:Relaxing Foot Spa At Home]
8. Vedic Line Foot Spa Cream with Menthol:
Benefits:
This foot cream helps to heal cracks and damaged feet.
Cons:
No cons. Perfect product.
It also heals cracked feet.
9. Khadi Herbal Foot Crack Cream – Jasmine & Green Tea:
Benefits:
Heals cracks and provides fast relief from aching heels.
Helps in soothing, softening, moisturizing, conditioning and protecting skin.
Cons:
It doesn't provide relief from aching feet.


10.Himalaya Foot Care Cream
Benefits:
This cream eliminates cracked heels and softens rough feet.
It is a daily use natural formulation that heals and softens excessively dry and rough feet, preventing cracks and helping protect feet from microbial infections.
Cons:
This is one of the best products that is cheap and also lives upto everything it claims.


*Subject to Availability

The following two tabs change content below.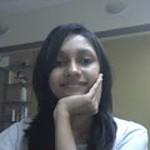 Latest posts by Riddhi Jholapara (see all)