10 Best Foot Spas To Buy in 2019
We take our feet for granted. We stuff them inside sweaty socks for hours. We slide them into the most luxurious pair of high heels, push them up to unnatural heights, and make them stay like that for hours. On an average day, our feet suffer a lot of indignities and withstand a lot of pressure without any complaints. That's why we need to show them some love. No, you don't need an expensive spa treatment to show you care. These foot spas will help your feet feel good.
10 Best Foot Spas To Cheer Up Your Tired Feet
1. Comfortology Leak-Proof Foot Spa Massager
Product Claims
If your feet are craving for a deep and intense massage, try this product by Comfortology. It comes with motorized rollers that deliver intense massage to the strained muscles of your feet. You can easily control the intensity of the rollers. It has a precise temperature control feature that quickly heats the water and maintains it. It comes with a timer and a smart button that keeps a record of the settings so that you do not need to adjust it everytime you use it.
Pros
Super-fast TPS heating
4 lockable rolling wheels
Overheating protection system
No-leakage design
High capacity design
Remote control
Enough foot space
Easy drainage
Low-level noise
Cons
Rating
4.8/5

2. Muchoo Foot Spa Bath Massager
Product Claims
This is a multifunction foot spa and massager that is designed for those who are always on their toes. It delivers intense vibrating massage to tired feet and soothes aches or discomfort. The rollers boost circulation under your feet. It maintains the temperature levels effectively. You may add essential oil or Epsom salt for more benefits.
Pros
3D automatic scraping massage
4 automatic massage wheels
Enough foot space1-year warranty
Efficient heating system
Maintains water temperature
Effective and easy drainage
Cons
Rating
4.5 /5

3. Kendal All In One Foot Spa Bath Massager
Product Claims
If you are looking for a foot massager and a foot bath, get your hands on this product. This is an all-in-one foot spa that provides both bubble massage and heat therapy to your tired feet. The temperature of the water can be controlled. You can even adjust the time for the foot massage with its auto-timer.
Pros
Maintains water temperature throughout
Detachable wheels
Has a separate outlet for draining water
Easy to operate
Removable rollers
Removable wheels
Cons
Water jets are mild.
Turns a bit wobbly if you remove the wheels.
Rating
4/5

4. Nursal All-In-One Foot Spa Bath Massager
Product Claims
This product has a unique and effective heating system. The speed heating technology quickly heats the water and maintains it at a constant level. You don't need to add hot water during the massage session. The oxygen bubbles help in relieving fatigue, and the 11 mini rollers give your tired feet a kneading massage.
Pros
Heat-resistant plastic body
Multi-insulation protection
Digital control buttons
LED display
Removable foot massagers
Cons
Bubbles are not very strong.
Rating
4/5

5. HoMedics Bubble Mate Foot Spa
Product Claims
The product claims to treat your feet with an invigorating bubble massage and soak all the tiredness from your feet. It contains raised nodes for a gentle foot massage. The best part is, it claims to maintain the water temperature and keep the water warm until the end of your massage session.
Pros
Toe-touch control
Removable pumice stone
Heat-maintenance
Bubble massage
Cons
Cannot maintain water temperature for long.
Rating
4 /5

6. MaxKare Foot Spa/Bath Massager
Product Claims
This foot spa and massager lets you control the water temperature and maintains it until you are done with your spa session. The bubbles feel extremely comforting on your feet, and the rollers give a deep tissue massage. It has 4 rollers that stimulate all the important parts under your feet.
Pros
Temperature control
Detachable massage rollers
LCD display
Ergonomically designed
FDA certified for safety
Cons
Rollers are not motorized.
Rating
4 /5

7. Ivation Foot Spa Massager
Product Claims
This foot massager has multifunctional features. It has two rollers that massage your tired feet, and its intense vibration boosts blood circulation. The oxygenating bubble action helps relieve pressure and pain from your feet. You can control the water temperature as well as the intensity of the massage.
Pros
Easy to use
LCD
Motorized rollers
Vibrating massage (more intense than most of the products)
Comes with time feature to track duration
Enough foot space (suitable for large feet)
Cons
Accessories are not comfortable to use.
Fewer bubbles
Rating
3.9/ 5

8. Tenker All-In-One Foot Spa Bath Massager
Product Claims
This all-in-one product is easy to use and portable. The spa bath massager relieves fatigue from your tired feet, and the bubble therapy soothes them. You can set the temperature anywhere between 35o C and 48o C, and it will keep it constant.
Pros
Adjustable temperature
LED display
Heat-proof body
Easy to handle
Easy external drainage
1-year warranty
Maintains water temperature
Cons
Rollers are not motorized.
Rating
4.5/5

9. Conair Foot & Pedicure Spa With Vibration And Heat
Product Claims
This bubbling and soothing foot spa come with three pedicure attachments and two bubble strips. These gently wash away the day's tiredness away and help your feet unwind. It vibrates and massages your feet, giving you a spa-like experience.
Pros
Toe-touch control
Non-slippery
Touchpad control
Contains massager
Full-foot massage
1-year warranty
Cons
Can be a bit noisy.
Issues with maintaining water temperature.
Rating
3.8/5

10. Brookstone Ultimate Foot Spa With Massaging Jets And Heat
Product Claims
Tired and achy feet? Not anymore – because this ultimate spa retreat can make them disappear in minutes. This foot spa and massager by Brookstone has water jets that massage your feet gently and relax the achy muscles. It has rolling nodes that knead the tired foot arches and stimulate the reflexology zones.
Pros
Can fit large feet (even men's feet up to shoe size 13)
Bubble massage
Rolling nodes
Water-resistant remote control
Has foot brush and pumice stone
Auto-programs (pedicure, warm soak, and hydrotherapy)
Has splash guard
Cons
Water jets are mild.
No vibration
No foot massage as claimed
Rating
3.7/5

If your busy schedule is making your feet hurt, a foot spa is the most relaxing quick-fix for it. A warm foot soak and massage is an excellent way to drown your tiredness. Get one today and pamper your feet! And of course, don't forget to share your experience and

The following two tabs change content below.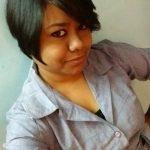 Latest posts by Ramona Sinha (see all)