11 Best Foundations And Concealers Of 2023
Achieve a visibly flawless look with the right shades and formulations for your skin type.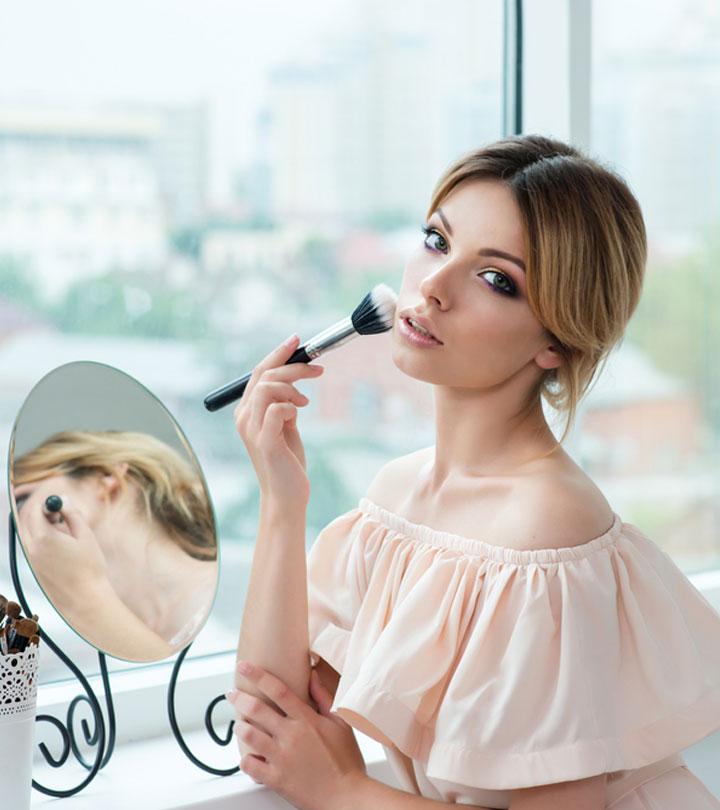 Having naturally flawless skin can be a dream to most women, but we're glad that makeup has our back. Makeup products, like the best foundations and concealers, can help you achieve such skin instantly. But you may have doubts about which foundation and concealer combos to try out. That's why we've curated the best combinations to choose from. And we're pretty sure that you're going to love them because a 2-in-1 concealer and foundation can not only save up a lot of your time on makeup but can also help you achieve a professional, office-ready look instantly. So check out our list of the best concealer and foundation brands. These are long-lasting and worth the price.
Top 11 Best Foundations And Concealers For Every Skin Type
You can paint a flawless skin with this Milani foundation and concealer. Hide your imperfections, baggy under eyes, and even uneven patches using this 2-in-1 Foundation + Concealer. Simply apply it as a base, contour your face, and do your eye and lip makeup. You can get a medium to full coverage, as per your need, which lasts all day. It has a creamy consistency that ensures even application throughout the face and neck, for a natural, satin finish. With a foundation and concealer housed in one, it is one of the best makeup product pairings you will see! If you are an absolute beginner, this video review might be useful.
Pros
Oil-free
Lightweight
Long-wearing
Creamy formula
Silky-smooth finish
Available in 45 shades
PETA certified cruelty-free
Cons
May not be suitable for use in humid weather conditions
Price at the time of publication: $8.54
Here's a soft matte foundation to keep you shine-free all day. The Pro Filt'r Soft Matte Longwear Foundation 185 from Fenty Beauty by Rihanna is a true blessing for oily and combination skin types. Its non-greasy formula adapts to the climate and is resistant to sweat and humidity. The product is non-comedogenic and keeps acne trouble away. It comes in over 50 shades and suits all skin tones. This 2018 Allure Best of Beauty Breakthrough Award Winner foundation can be easily built from medium to full coverage. Now add it to your Makeup routine to create a natural look that matches your skin tone.
Pros
Water-proof
Long-lasting
Full-coverage
Cons
Price at the time of publication: $39.9
Are you specifically looking for a non-cakey foundation? Well, your search is over as this DERMABLEND Quick-Fix Body foundation stick is a foundation and concealer in one that delivers a natural, non-cakey makeup look. Formulated with high concentration and performance pigments, it provides full coverage, amazing color payoff, and is great for any part of your body. You can easily hide birthmarks, dark spots, bruises, and scars with it. Simply pair it with a setting powder, and this makeup foundation and concealer will stay on your skin for 16 hours. The transfer and smudge-resistant qualities make it a perfect choice for use during all-day shoots and parties.
Pros
Natural matte finish
Water-resistant
Highly-pigmented
Non-comedogenic
Contains SPF 25
Triclosan and phthalate-free
Cruelty, fragrance, and SLS-free
Shade range available for all skin types
Allergy and sensitive skin-tested
Cons
Might not glide easily on the skin
Price at the time of publication: $30.0
Featuring an all-in-one foundation and concealer, SACE LADY Full Cover Concealer is perfect for your makeup base. It gives a flawless matte foundation and concealer finish for your party makeup. Now you don't have to worry about sweat ruining your makeup, as this is a waterproof, full coverage foundation and concealer. Hide all your imperfections with this unisex, multi-use concealer. It delivers a weightless, natural look with a smooth finish without settling into cracks or lines, hence reducing premature signs of aging. Now say bye-bye to your dark circles, acne, or scars instantly with this good foundation and concealer!
Pros
Lightweight
Blendable
Buildable
Waterproof
Vegan-friendly
Glides smoothly
16-hour smudge protection
Suitable for acne-prone skin
Cons
May rub off on clothes, leaving stains
Price at the time of publication: $8.99
This unique makeup bottle comes with the power of two, giving you a little extra something! You can now get the best qualities of foundation and concealer in one. Use this long-lasting Clinique Beyond Perfecting Foundation + Concealer for your everyday makeup and look glamorous all the time. It is light in weight and keeps your skin moisturized without leaving a cakey texture. Just use a little of this formula to get full coverage on your face and neck. Here's a tip: Pair it with glossy lipstick and eyeliner for your party makeup look. This video review will help you understand more about the product.
Pros
24-hour wear
Richly pigmented
Moisturizing formula
Suitable for dry and oily skin
Cons
Slightly expensive
Might take time to settle on the skin
Price at the time of publication: $21.59
Imagine a shade range of 100 different colors for all skin tones! You can get the perfect one that will completely change your look, giving you a flawless finish on the skin. Instantly create a foundation base and conceal all imperfections for your dates, family get-togethers, etc., with this PUR 4-in-1 Love Your Selfie makeup product. It is a skincare formula, ingredient-infused foundation and concealer that lends you a flattering, airbrushed look. It is formulated with antioxidant-rich Energy Complex and age-defying Ceretin Complex for nourishing and protecting your skin. Now upload selfies, skip all filters, and still look radiant with this full coverage foundation and concealer.
Pros
Vegan
Buildable
Natural-looking finish
Medium to full coverage
Cruelty, paraben, and gluten-free
Contains lingonberry extract
Blend of green tea, ginseng, and vitamin B
Polysaccharide Film protects against environmental stressors
Cons
Might be too thick for some people
Price at the time of publication: $36.0
Apply stila Stay All Day Foundation & Concealer and look younger and radiant than ever. It is formulated with minerals, antioxidants, a blend of 15 vitamins, and most importantly, Youth Revival Bio-Available Mineral Complex. Get a full coverage using this lightweight foundation and concealer in one. All while the silicone pigments deliver a smooth, natural-like finish. This makeup for oily skin comes with a dish dispenser that allows you to blend the formula, making makeup application easy.
Pros
Oil-free
12-hour wear
Water-resistant
Fragrance-free
High-definition
Soft matte finish
Peach undertones minimize imperfections
Cons
Some people might find it orangy.
Price at the time of publication: $40.0
How you apply makeup is as important as the color or its properties. Imagine a base makeup so smooth that it glides along the curves of your face, giving you a natural glow. Wunder2 Last & Found[ation] Concealer is all that and more! It provides a good base for the products you will be applying over it, keeping your makeup intact for a long period of time. It is perhaps the best foundation and concealer for people who love cruelty-free makeup. It will not only cover your dark circles and imperfections but also ensures a crease-free appearance!
Pros
Vegan
Cruelty-free
Long-wearing
Lightweight
Glides smoothly
High-coverage formula
Oil, shellfish, paraben, and alcohol-free
Cons
Might not be thick enough
Price at the time of publication: $22.0
Perfect makeup blend to go with together: BB cream with a concealing feature! YADAH Silky Fit Concealer BB is probably the best foundation and concealer for someone who wants a bright, radiant look and moisturized, hydrated skin. This anti-wrinkle, skincare formula will make you look younger and illuminate dull skin. This makeup for sensitive skin is formulated with jojoba seed oil, aloe vera, olive leaf, palm cactus, mulberry, perilla seeds, sea buckthorn, and allantoin that will nourish and protect your skin. Now get an even skin tone and hide all pores, fine lines, pimples, blemishes, and scars with this makeup product!
Pros
Buildable
Light coverage
Natural ingredients
Sensitive skin-friendly
●     Contains SPF34+ PA++
Brightening and anti-wrinkle formula
Formulated with niacinamide, arbutin, and Morus alba bark extract
Cons
Might be too heavy for some people
Price at the time of publication: $14.99
Get yourself a 2-in-1 foundation and concealer, so you don't have to worry about blending two different products over each other on your face. You can cover imperfections and get an even skin tone with just one product — KIKO MILANO Full Coverage 2-in-1 Foundation And Concealer. Use the included applicator to glide it smoothly on your face and neck for a flawless look. It is probably the best foundation and concealer for models who need to look good on camera at all times. Get an excellent coverage and also a satin matte finish with this foundation and concealer combo.
Pros
Cruelty-free
Stays put all day long
Satin matte finish
Superior coverage
Dermatologist-tested
Available in multiple shades
Comes with rounded-tip applicator
Cons
Might not be suitable for dry skin
Price at the time of publication: $24.99
NARS Radiant Creamy Concealer evens the skin tone, blurs imperfections, and hides under-eye circles, blemishes, and dark spots. This multi-purpose concealer is lightweight, provides medium to high buildable coverage, and offers an even-toned skin. Its multi-active botanical blend of magnolia bark extract, vitamin E, and grape seed extract helps the skin retain its barrier and stay hydrated for up to 24 hours.
Pros
Available in 30 shades
Paraben-free
Radiant finish
Crease-resistant
Sweat- and water-resistant
Transfer-resistant
For all skin types
Dermatologically tested
Does not clog pores
Cons
Might smell unpleasant
Might feel a burning sensation
Price at the time of publication: $25.43
It is always great to select a combination option for makeup than two separate foundations and concealers. You save a lot of blending time, application hassle, and space in your bag. Simply select the one that suits your skin tone, makes your contour look great, and fits your budget. Here are some doubts that you might have about choosing the best foundation and concealer.
How To Choose The Right Foundation And Concealer
Your skin tone, skin imperfections, event type, and weather conditions all affect the makeup choice you make. The right foundation and concealer is the one that gives you the best look for the event you want to go to.
You can choose a matte finish, a heavy base for a party, while a lighter layer for lunch dates.
If you have dark scars or pigmentation, you will choose something that is richly pigmented and waterproof to avoid smudging when you sweat.
For people with skin sensitivities, a dermatologist-tested foundation and concealer are important. You will also find foundation and concealer for dry skin or oily skin, as needed. However, the right one will give you the finish of a concealer rather than a foundation. You can keep multiple options available for different types of events.
Lorrie Pearson, a professional makeup artist, says, "With so many options for foundations, the best one is the one that works for you. Foundations are available in a variety of formulations and colors. It's fun to experiment with liquid, powder, spray and stick foundations, you'll discover more ways to create makeup looks you love."
How To Apply Foundation And Concealer
A foundation and concealer are the base for your makeup. It is always advised to use a concealer or liquid foundation first and then go for blush or eye makeup. It evens the skin tone, hides imperfections, and protects the skin from external factors. It should blend well with your skin, almost as if invisible to avoid a cakey makeup look. When done wrong, the application of makeup completely changes the look that you are going for. Here are steps on how to apply foundation and concealer.
Step 1: First, pick the best concealer for your skin type.
Step 2: Clean your face with a cleanser to remove oil and impurities from the skin.
Step 3:  Apply a moisturizer.
Step 4: Take a sponge or foundation brush applicator. Use it to blend the foundation and concealer on a dish palette. If you have a stick with an attached applicator, you can skip this step.
Step 5: Take a small amount on the applicator and evenly distribute the liquid on the face. You can use your fingertips while applying on the curves of your face. If you have dark patches or acne, you can apply a little more on that area and go for an overall heavy makeup look.
Step 6: Next, you can use an airbrush for a smooth finish and then go for contouring, blush, lip makeup, and eye makeup.
Why Trust Stylecraze?
The author, Srijani Roy Chowdhury, loves everything makeup and reviews various products from reliable brands for her readers. She has curated this list of the best foundations and concealers after checking their ratings and user reviews across various online forums and researching multiple products thoroughly. She has also listed the pros and cons for each product to help you choose the ones that may give your makeup a perfect finish.
Frequently Asked Questions
When applying makeup, what goes on first — concealer or foundation?
The foundation goes first. If you have a combination product, it will act as one layer.
Can a concealer be used as a foundation?
When you have a combined 2-in-1 product, a concealer can also be used as a foundation because it is formulated using the properties of both.
What is the best foundation for coverage?
DERMABLEND Quick-Fix Body can cover thick tattoos or scars and be used on any part of the body. You can use a foundation brush for even application, making it look natural.
How long do foundation and concealer last?
Many foundations and concealers last for up to 24 hours. If your product is not long-lasting, you can pair it with a setting powder.
Are foundation and concealer the same?
No, both are different products. Together they form a good base for your makeup.
Can I use foundation and concealer together?
If you have two different products, depending on the consistency and blendable quality, you can mix them together on a palette and then apply on your skin.
What is the difference between concealer and foundation?
Foundations even out the skin tone, while concealers hide imperfections like acne, scars, redness, and birthmarks.
Recommended Articles