10 Best Foundations For Asian Skin Tone
The journey to find the right foundation for your undertone has never been easier!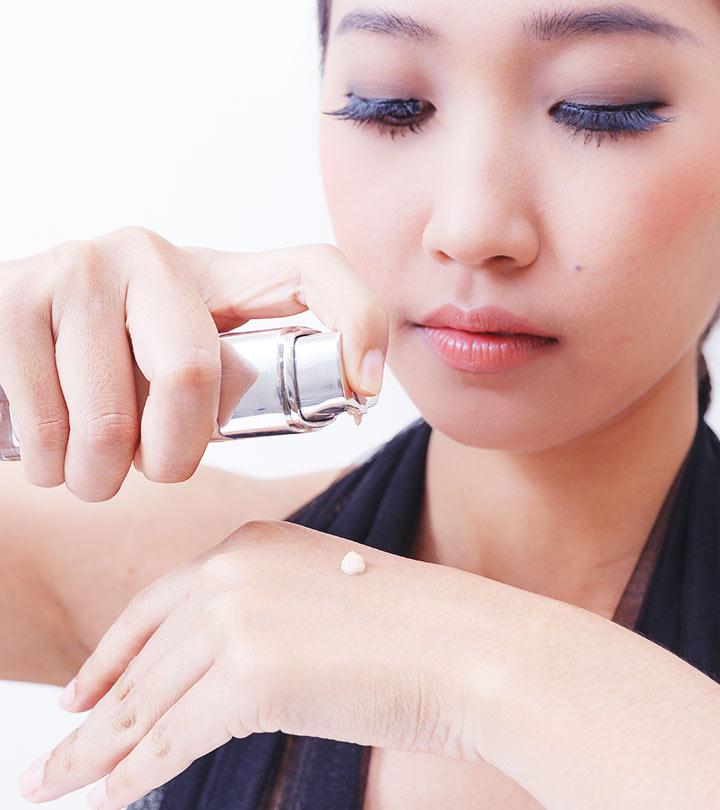 A foundation helps cover all imperfections, blemishes, and dark spots on your skin. However, finding the best foundation for Asain skin tones is a real task. Asian skin tones are unique and native to this continent. We have cooler and warmer undertones with skin tones ranging from fair to deep. Not only this, but you must also find one with a formula that glides effortlessly, stays on the skin for long periods with melting off, and offers a non-cakey finish.
It might be challenging to land on the perfect one with so many things to keep in mind while finding a foundation for Asian skin tones. To help you and make things easier, we've curated a list of the top 10 foundations for Asian skin tones. Check and grab them before it's too late.
But first,
Considering how Asia is only the largest continent on this planet (Geography 101, anybody?), it goes to say then that the diversity in the various skin types found here is astounding too. Now, whether you're just starting out in the world of makeup, or are already a pro at it, here are a few things to keep in mind before you set out to find your perfect match –
1. Undertones and complexion don't always go hand in hand.
A rookie mistake most people do while buying a foundation is to match the foundation to the color of their skin simply. You'd think that if the foundation matches your skin, then it must complement it too, right? Wrong. Fair or dark or somewhere in between, you could carry warm or cool undertones to your skin. While people with cool undertones have a pink or blue hue to them, people with warm undertones carry yellow or olive hues to their skin. Most Asian women have strong yellow undertones, but remember that this is not the rule, and you might be fair with warm undertones, or dark with cool undertones, or vice versa.
2. Checking your undertone is not nuclear physics.
An easy way to check what sort of undertone you have is to stand under a bright overhead light and check the color of the veins on your forearm. If your veins appear green, you have a warm undertone; if blue, then cool. If even this seems too difficult, just use a MAC NC shade chart to know.
3. Finding the right foundation may not be a cakewalk.
Sometimes even though you may identify your complexion and undertone correctly, stores may not carry your particular shade of foundation in which case, do not go for a shade lighter or darker as that'll make your face look pasty white/caked up. Instead, mix two shades to get an intermediate one that suits you better. If you feel you aren't accomplished enough to do it by yourself, get a friend or cosmetician to help you.
The most important thing to remember while buying the right foundation is to test it on yourself instead of blindly buying something online. Even if you feel like you've found the right match on the shade chart, trying it on yourself in person will give you a better idea of just how well the foundation goes on your skin and looks under different light conditions.
Always test the color of the foundation you've picked on your jawline to check how seamlessly it blends in with the rest of your skin. Avoid testing it on your forehead or cheek.
Blend the foundation into your skin and check under conditions of both natural light and artificial light for the best results. Once again, do not buy shades darker or lighter than your actual color unless you want to look like a ghoul/pancaked ghoul, in which case, more power to you!
That said, here's our list of the 10 Best Foundations for the Asian skin tone –
Best Foundations For Asian Skin
Pros
Absorbs oil to give a great matte finish
Good coverage, easy to build
Oil-free
Combines SPF
No breakouts
Cons
May cause dryness if used as a standalone
MAC Studio Fix Fluid SPF 15 Foundation Review
The MAC Studio Fix Fluid Foundation has been an obsession with us for years now. No, really. If we had to lock something up from this age in a time capsule for our future generations to see, this foundation would definitely make that list. As pioneers of the undertone shade chart, they carry a wide range of foundation shades that covers pretty much every woman on this planet, but if you still don't make it to that list, BLEND!
A no-fuss, no-muss foundation, the MAC studio foundation is a liquid foundation that gives you decent coverage allowing you to build it up quite nicely. A true boon to oily skinned women particularly, the oil-absorbing formula in this foundation does a fantastic job of absorbing every little hint of oil from our skin to give it a superb matte finish that we can't help but touch. The only 'con' if we had to think of is that women with dry skin might find this formulation a little too drying for their skin. However, you can always fix that by starting off with some moisturizer before applying this liquid foundation. Yes, it really is that simple! 5 cherry-topped stars for this little 'genie in a bottle.'
Price at the time of publication: $22.98
Pros
Minimizes discoloration
Lasts long
The oil-free foundation, replete with oil-absorbing formula
Brightens skin
Sheer, lightweight foundation
Can be built up well
Cons
Not suitable for people with dry skin
Lacks SPF
Lacks a pump to dispense the product
NARS Sheer Matte Foundation Review
Close on the heels of the MAC Studio Fix Fluid Foundation, comes the NARS Sheer Matte Foundation. Quite similar to the MAC foundation in terms of buildup and coverage, NARS is one step ahead of MAC when it comes to its oil control formula. We tested this foundation on ourselves to find that even after a full day out in the Sun (4-5 hours out and about), the foundation had great staying power and continued to keep the oiliness under control. Hello. What. Will You Marry Me Already? NARS claims that if worn regularly, it helps improve complexion and skin texture too. Now, while we haven't used this foundation long enough to test that claim, we sure are digging how great it looks on us and makes us feel. Women with dry skin would be well advised to stay away from this, though, as the oil control can get too much in their cases, leaving the skin looking flaky. Another teeny con for us was the lack of SPF. So, if you do decide to get this product, make sure to add a good sunblock to your shopping cart too.
Price at the time of publication: $27.99
Pros
No breakouts
Good coverage
Lasts long
Combines SPF
Waterproof
Cons
The glass bottle makes it difficult to carry
Needs a strong makeup remover to be taken off
Not recommended for women with dry skin
Estee Lauder Double Wear SPF 10 Foundation Review
There seems to be a wide market out there for women with normal to oily skin. And if you're in that category, then here is another great product for you. Estee Lauder has always been on our watch list for its moderately affordable products that go on our faces like a dream. Coming to the foundation itself, the Estee Lauder Double Wear SPF 10 Foundation is a super long wear product that beats both MAC and NARS in this category. If you're a busy woman that doesn't want to deal with the hassle of constant reapplication, the Estee Lauder Double Wear is your new best friend. Waterproof, transfer-proof, and with the goodness of SPF, our only complaint with this little baby is that it doesn't work very well on dry skinned women as it has a tendency to start looking pancake-y. The glass bottle too makes for a bummer for the jet-setting woman as it isn't very travel-friendly. However, if those are cons, you just rolled your eyes at, then, like our top pick for women with oily to combination skin, make sure you get your hands on it. It will definitely stay with you longer than your boyfriend ever will!
Price at the time of publication: $34.9
The Laura Mercier Candleglow Soft Luminous Foundation is a unique formula that boasts of light-reflecting pigments that capture your skin at its best light, day or night. The added goodness of moisturizers gives your skin a double boost of hydration all day long for that perfect dewy finish.
Pros
Non-matte
Lightweight
Hydrating and moisturizing
Recommended for women with dry skin
Cons
Low coverage
Not recommended for women with oily skin
Laura Mercier Candleglow Soft Luminous Foundation Review
Finally! A foundation created keeping the needs of the dry skinned women in mind. With an absolute lack of anything matte, which is a boon for women with dry skin, Laura Mercier Candleglow Soft Luminous Foundation is a lightweight, sheer foundation that has provided the best dewy look we've seen in recent times. Though marketed as a medium coverage product, it's really more of a sheer product that needs to be built up for medium coverage if that's what you're looking for. The hydration formula present in it did a good job of keeping the skin feeling moisturized and not like it'd been trapped in the Sahara for the past century. Oily to combination skinned women, especially ones with fading scars, would be well advised to stay far, far away. But if you have normal to dry skinned and looking for that perfect dewy finish, our advice to you would be to hold on to this foundation and never let go.
Price at the time of publication: $23.99
Pros
Paraben-free
Vegan
No mineral oils
Ethanol-free
Cons
Contains added fragrance
Not recommended for women with oily skin
Touch In Sol Advanced Real Moisture Liquid Foundation Review
The Touch In Sol Advanced Real Moisture Liquid Foundation is an excellent option for those with dry skin who don't want to aggravate their skin with drying makeup. This foundation comes highly recommended by beauty editors and makeup artists alike. We particularly loved how easy it was to apply. All we had to do was apply a sufficient amount after the primer or makeup base and spread it evenly all over the face. A little dabbing finished the job flawlessly. The formula is surprisingly lightweight for such an intensely hydrating and creamy foundation. The liquid foundation is available in 5 shades that perfectly match various skin tones, although we do feel that there is scope for more accuracy and range in the shades available. As a foundation, the performance is reasonably standard, and it delivers what it promises. You get buildable coverage that can help hide blemishes, uneven patches, and redness. The foundation incorporates a water-holding technology that retains moisture on the skin's surface and keeps it from drying out. You also get three additional benefits – it works as a sunblock, whitens the complexion, and prevents the appearance of wrinkles – that protect your skin from external aggressors. The 5-free formula is free of harmful chemicals like parabens, mineral oils, ethanol, tar-based pigments, and animal ingredients. Oily-skinned beauties would do well to stay away from this product as it is recommended for dry skin only.
Price at the time of publication: $21.0
Pros
Sulfate-free
Suitable for all skin types
Comes with SPF 35 PA++
Shiny semi-matte finish
Cons
Contains parabens
May be sensitive for some skins
Price at the time of publication: $18.5
Pros
Variety of shades
Suitable for all skin tones and textures
Dermatologist-tested
Cons
Might not suit sensitive skin
Contains fragrance
Maybelline Dream Urban Cover Foundation Makeup SPF 50 Review
Maybelline is a trustworthy, immensely loved American brand known for its wide range of skincare and personal care products. This dream urban cover foundation from the brand is a lightweight formula that provides full coverage while looking naturally flawless on your skin. The range has got a shade for every skin tone and texture, making it usable for everyone out there. The gentle formula blends effortlessly with fingertips, a makeup sponge, or a beauty sponge. We like its thin texture that allows the skin to breathe while keeping it moisturized. It doesn't feel cakey, emphasize fine lines, or break out the skin. Overall, this product is a must-try to quench all your skin needs.
Price at the time of publication: $13.89
Pros
Offers high coverage
Heat-resistant
Sweat-resistant
Humidity-resistant
Value for money
Alcohol-free
Long-lasting
Cons
None
Miba Big Cushion SEASON 2, Korean Cushion Foundation Review
Popular among Korean celebrities, the Miba Big Cushion Foundation is a high-coverage foundation. Whether you have blemishes or redness, this product covers them up instantly. It offers a flawless finish to your face, making it appear naturally glowing. This foundation, infused with pearl extracts and damask rose water, keeps your skin hydrated and offers anti-aging benefits. Although this foundation is ideal for people with oily skin, unfortunately, it is available only in two shades.
Price at the time of publication: $28.8
Pros
24-hour long coverage
Lightweight
91% allergen-free
Gluten-free
Preservative-free
Semi-matte, natural finish
Cruelty-free
Non-comedogenic
Water and sweatproof
Cons
Price at the time of publication: $74.99
Pros
Non-comedogenic
Non-drying
Sweat- and humidity-resistant
Cruelty-free
Lightweight
Suitable for every skin type
Silicone-free
Vegan
Paraben-free
Natural ingredients
Cons
May not be for sensitive skin
Price at the time of publication: $30.87
*Subject to Availability
Why Trust StyleCraze?
Jyotsana Rao, the author, is a skin care enthusiast. She has spent hours going through several health and beauty forums and reviewing customer feedback before curating this list of the top foundations for Asian skin tones. These products are available in matte, powder, or dewy finish to add that perfect coverage.
Frequently Asked Questions
Which foundation color is best for Asian skin?
Asian skin tones are unique and vary largely. Most Asian women have a warm or yellow undertone, but this is not the rule. While people with cool undertones have a pink or blue shade, people with warm undertones carry yellow or olive hues to their skin.
So, choose a foundation color keeping in mind your specific skin tone and undertone. Also, always test the color on your jawline to check how seamlessly it blends in with the rest of your skin.
Should the foundation be lighter or darker than your skin?
The foundation should be a shade lighter than your skin tone as it will blend with your contour and bronzer to match your skin tone.
Recommended Articles