10 Best Fragrance Oils Available In India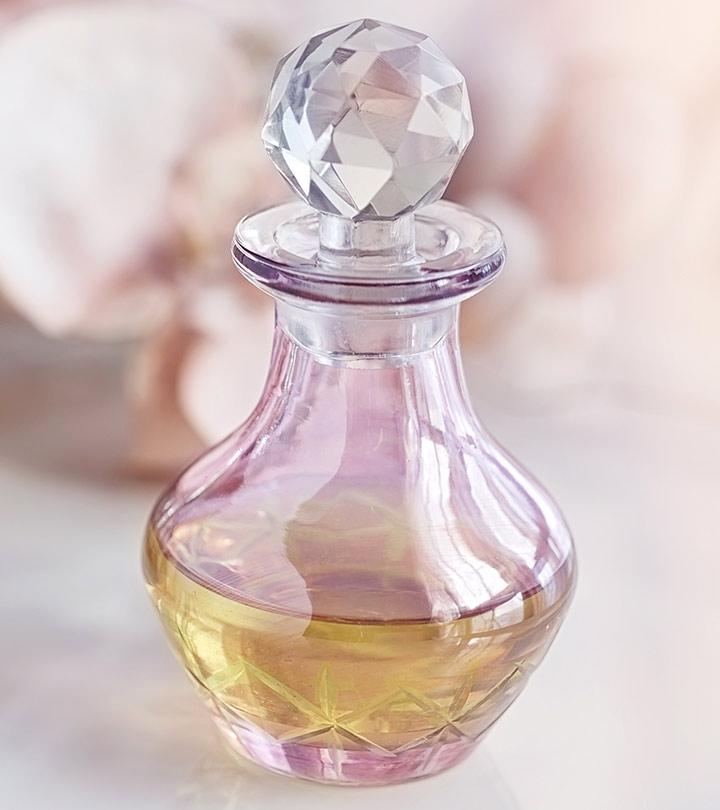 Have you ever thought if there is any fragrance oil that can serve as a wonderful perfume and also do good to your health? First of all, can you believe if there is any fragrance oil that comes with such a beautiful combination? Believe it or not, there are many such oils that can give you a pleasing fragrance in addition to better health. And this post deals with the best ten!
Can't wait to know more, can you? Then read on!
Let us have a look at the 10 best Fragrance Oils available in India:
1. Wind Song By Prince Matchabelli:
This has a typical floral fragrance which is usually loved by women. Launched in 1953, the perfume has a nice blend of various fragrances including tarragon, mandarin orange, orange leaf, coriander, bergamot, Neroli and lemon. Priced at INR 778, this fragrance oil also has a soothing effect as it has natural essential oils blended in perfect balance.
[ Read: Natural Perfumes For Women ]
2. Dune Christian Dior:
Dune is a symbol of fantasy that lets you escape into a dreamland where there is beauty along with peace. Launched in 1991, it has been created by Nejla Barbir and the top notes of this fragrance include mandarin, aldehyde, bergamot, lichen and Palisander, whereas the heart notes remind you of rose, ylang-ylang, jasmine, lichen and wallflower. It is priced at INR 1,999.
3. Noora Oil Fragrance:
Noora is concentrated perfume oil and has beautiful floral notes. Introduced by Al-Haramain Perfumes, the fragrance is very much feminine. However, men too love to wear it for a soothing and calming effect. It is long lasting and is priced at INR 1,425.
4. Alyssa Ashley Musk By Alyssa Ashley:
This special formulation has a blend of more than hundreds of fragrant ingredients in the world and successfully arouses a deep feeling of sensuality and warmth that is much loved by passionate men and women. It is priced at INR 2, 632.
[ Read: Best Musk Perfumes For Women ]
5. Kai Perfume Oil:
An intoxicating perfume oil fragrance, Kai Perfume Oil has a blend of several essential oils. You can conveniently roll it on your wrist or underarms to ensure a long lasting company of this fragrance. This perfume oil is free of paraben, phthalate, sulphate, phosphate, and hence 100% safe. It is priced at INR 2,975.
6. Balkis:
Launched by Al-Rehab, this concentrated perfume oil is free from alcohol and is highly popular. Although inexpensive, it is known for its high quality. It is a blend of multiple essential oils and is loved by both men and women. It is priced at INR 222.
7. Wild Honeysuckle Perfume Oil:
Wild Honeysuckle or Lonicera periclymenum perfume oil is a sweet, subtle and an uplifting scent. It is popularly used for meditation and aromatherapy. It is an integral part of spa treatments in many parts of the world. Being irritant free, alcohol-free and phthalate free, it is perfectly safe on the skin. Wild Honeysuckle Perfume Oil is priced at INR 319.
8. PMS Ease Synergy Blend Essential Oil:
This earthy, fruity and floral perfume oil has been used traditionally in many Eastern countries to balance the symptoms of PMS hormonal changes in women. The perfume is a blend of topical essential oils that provide immediate relief from hot flashes, nausea, cramps and even mood swings, which are crucial parts of the hormonal cycles in women. It is priced at INR 573.
9. Choco Musk:
Choco Musk fragrance oil is a great perfume introduced by Al-Rehab. This special type of Oriental fragrance has a hint of vanilla. It has a natural blend of several essential oils including sandalwood, amber, milk chocolate, cinnamon, rose, myrrh, spicy notes and white musk. It is priced at INR 260.
[ Read: Best Annick Goutal Perfumes ]
10. Young Living Essential Oil Lemon:
This essential oil can be taken internally as it is a good source of d-limonene, which is known to build up the natural defences of the body. The freshness of lemon oil instantly promotes mental clarity and energy, and the refreshing fragrance keeps on lingering for a long time. It is priced at INR 864.
You can choose from any of these top perfume oils and enjoy the lingering fragrance and its health benefits all the day. Be it a party or just for office, these will never let you down!
Do you know of any fragrance oil that is at par with the ones mentioned above? Share with us in the comments section below!
Recommended Articles:
The following two tabs change content below.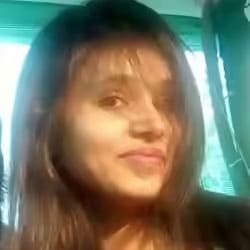 Jyotsana Rao is an engineering graduate from NIT, Nagpur, who discovered her love for writing during her undergraduate days. She is passionate about writing about everything related to beauty - makeup, fashion, hairstyles, skin care, or hair care. When this social media junkie isn't stalking the world of fashion and glamour, she loves spending her time traveling.