101 Best Friend Tag Questions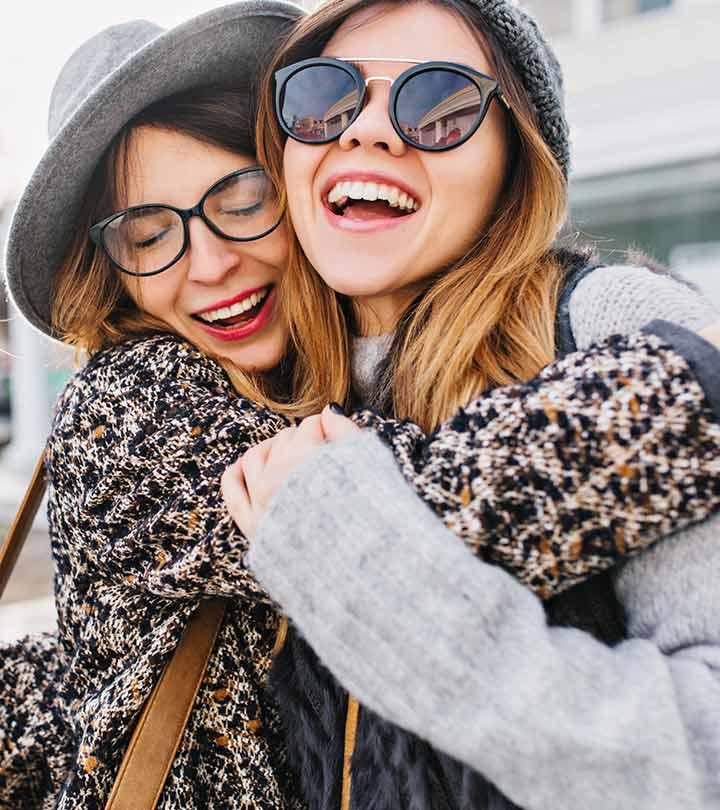 Your best friend thinks that he or she knows you the best in this whole world. On the other hand, you may think that you know every single thing there is to know about your best bud. But how true are these statements? If you would like to know better, these tag questions to ask friends are the best to gauge where you stand. Based on who asks the question, the way the questions have been phrased can be different. The main thing is that this will help you get to know each other even better. Just get some hot cocoa and play. If you are wondering "what questions to ask my friend?" then scroll down…Don't forget to have fun!
Questions To Ask Your Best Friend
What is my complete name?
What place was I born in?
What was my most embarrassing moment?
When and where did we meet?
What is the name of my favorite childhood pet? What was it?
Did I ever get punished in school? What for?
What was my first job?
When is my birthday?
What is my astrological sign?
What is one food I absolutely can't live without?
What are my parents' first names?
Who was my first boyfriend?
What is my favorite color?
Did I ever have chickenpox?
Do I have any scars? Where are they?
What is my favorite restaurant?
What food do I hate?
What is my favorite soda brand?
What was the last mall I went to?
Do we have any favorite inside jokes?
What are my favorite clothing brands?
What is my favorite store to shop at?
What size top do I wear?
What is my lucky/favorite number?
What is my favorite sport?
What is my favorite sports team?
What is my hobby?
What was a big hobby of mine growing up?
What color are my eyes?
What is my favorite TV show?
When is our friendversary?
What is my religion?
How many years have we been friends?
Do I like ketchup, mustard, or both?
What is one insecurity I have?
Where do I like to go to unwind?
Have I ever been fired?
Have I ever failed a test?
Which gummy bear is my favorite?
Which candy bar is my favorite?
How much do I weigh?
If I could travel anywhere, where would I go?
Am I a cat person or a dog person?
Who is my favorite superhero?
What kind of sub do I order at Subway?
Have I ever been in a car accident?
How do I like my coffee/tea?
What is my favorite snack?
Do I have any weird talents or skills?
Who is my favorite Disney princess?
What is my usual breakfast?
What app do I use most often?
Do I have a birthmark?
What is my favorite shirt?
Have I ever broken the law?
Have I ever stolen anything?
What is my favorite class?
Am I a flip-flop or tennis shoe person?
Do I have any musical talent?
Do I still play games online?
What is my favorite band/music artist?
What was my best subject in school?
What was my weakest subject in school?
Do I want kids? If yes, how many?
What kind of wedding do I want someday?
What is my favorite Netflix show for binge-watching?
What is my greatest fear?
What was my first car?
Who was my first kiss?
What is my nationality?
If I could drive any car, what would it be?
What is my dream job?
What size shoe do I wear?
When I order a pizza, what do I get on it?
Have I ever smoked?
Do I prefer chocolatey or fruity candy?
Who do I miss most?
Would I choose roller blades or roller skates at a skating rink rental counter?
When it's snowing, would I choose to go snowboarding, ice skating, skiing, or sledding?
If I win the lottery, what is the first thing I would buy?
What is my favorite 'unhealthy' food?
Have I ever had surgery?
Do I clip, bite, or file my nails?
What perfume/cologne do I like?
Do I have allergies?
We go to the zoo, what exhibit would I be most excited for?
Would I be more likely to go to a water park or theme park?
What is my favorite holiday?
What is something I always keep in my purse, pockets, or wallet?
What creepy crawly am I most scared of?
What is my favorite Disney movie?
If we go to a carnival, what ride would I choose to go on over and over?
If I won a prize playing a game, would I choose a silly hat, stuffed animal, or an inflatable guitar?
If I could be any animal, what would I be?
What is the name of the street I live on?
What is my phone number?
Do I have any nicknames?
When we play Mario Kart, what character do I pick?
What is my favorite board game?
What is my favorite movie?
What is my favorite vegetable?
You can come up with your own questions to ask your friends as well, but this is a good starting point! Quiz each other to see who is the better friend or who actually pays better attention to the other one, and make it more interesting by having a prize for the winner and a penalty for the loser – the loser buys a beer/ice cream for the other. Have fun!
Recommended Articles
The following two tabs change content below.

Latest posts by Harini Natarajan (see all)

Harini Natarajan
As Chief Editor, Harini sets the tone and editorial direction for StyleCraze to deliver engaging, interesting, and authentic content revolving around women's health, wellness, and beauty. She has over 14 years of experience in content writing and editing for online media. She specializes in the areas of Beauty, Lifestyle, and Health & Wellness and is proficient in Medical Sciences (Biology, Human Anatomy and Physiology, and Biochemistry). Her background in Biomedical Engineering helps her decode and interpret the finer nuances of scientific research for her team. Harini is a certified bibliophile and a closet poet. She also loves dancing and traveling to offbeat destinations.