10 Best Fuchsia Lipsticks Available In India
Add a pop of color to your pout with these lip shades, and let your inner diva shine!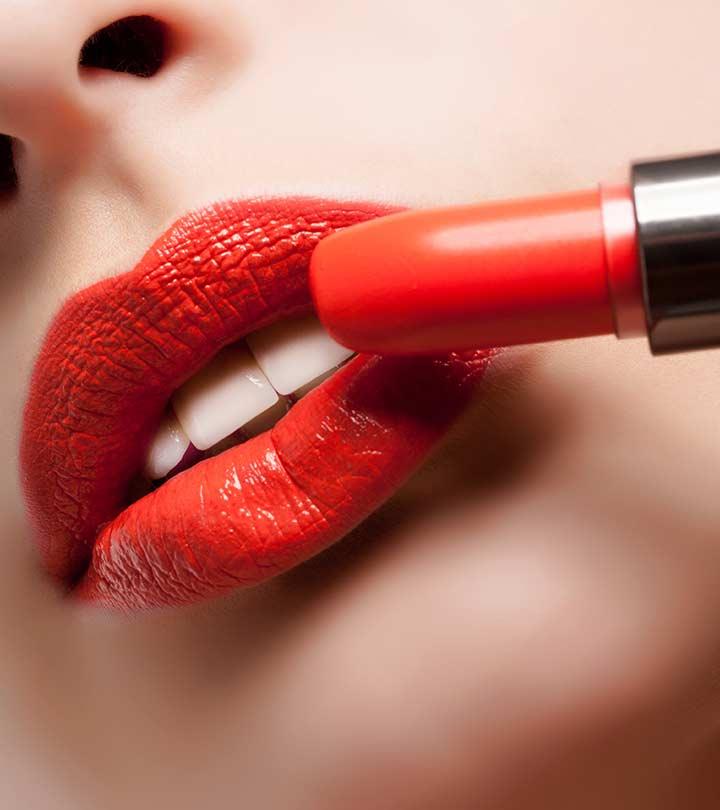 Bright fuchsia lips are a rage this summer! Many celebrities including Emma Stone, Priyanka Chopra, Aishwarya Rai, Rihanna and Julianne Moore seem to be in love with it! This season, you too can stay in sync with the latest trend by using fuchsia lip colors! It is a bright, fresh, vibrant, and sexy color, which will instantly lift your face for a sassier look.
Top 10 Fuchsia Lipsticks:
Here are the top 10 best Fuchsia lipsticks, which are easily available in India:
MAC is one of the most popular makeup brands around the world. It offers gorgeous shades of lipsticks in different finishes and formulas. The quality offered by the brand is definitely top-notch. The Mac Flat out Fabulous lipstick is described by the brand as a very bright plum color, but it is a gorgeous fuchsia shade. The color has soft cool tones to it which makes it appear bright and vibrant. The lipstick provides a matte finish with opaque coverage. It easily covers the pigmentation on the lips. The formula has a slightly dry texture, so it is best to apply a good dose of lip balm prior to the application of the lipstick to avoid dryness or flakiness on the lips.

Lakme Enrich Satin lipsticks are pocket-friendly and easily available, which makes them a hot favorite! The shade 149 is a hot fuchsia pink with some faint red undertones to it. Suitable for Indian skin tones, the lipstick will instantly lift your face and make you look fresh and vibrant. The formula of this lipstick is creamy and moisturizing. Providing a rich color intensity, it covers up all the lip pigmentation easily with 2 swipes.

A good choice for weddings, this is a subtle variation of the fuchsia shade. The lipstick has soft plum undertones to it, which makes it wearable by everyone. It is designed to suit warm, dusky, and deeper skin tones well. The lipstick stays for 4 to 5 hours easily. The formula is creamy and light on the lips and doesn't settle into the fine lines in the lips. As it provides a good color payoff, it is a good choice for pigmented lips. The lipstick also comes with a pocket-friendly tag.

The Faces Canada Weightless Matte Lipstick in Fuschia Wave 02  is a subtle pink shade that provides a matte and smooth finish. It easily glides on your lips and offers medium to full coverage. This lipstick contains vitamin E, jojoba oil, and almond oil that make your lips soft and supple. The lightweight formula offers rich color pay-off in a single swipe.
The shade Fuchsia Friday from the Lakme 9 to 5 range is the most wearable and soft fuchsia shade on the list. The lipstick is a bright pink with hints of blue undertones to it. It provides a very soft appearance. With pink undertones, it contains fine silver shimmer particles. The pigmentation is good and provides a matte finish. It lasts for 4 hours easily. This color is perfect for everyday wear, be it to college, office, or shopping!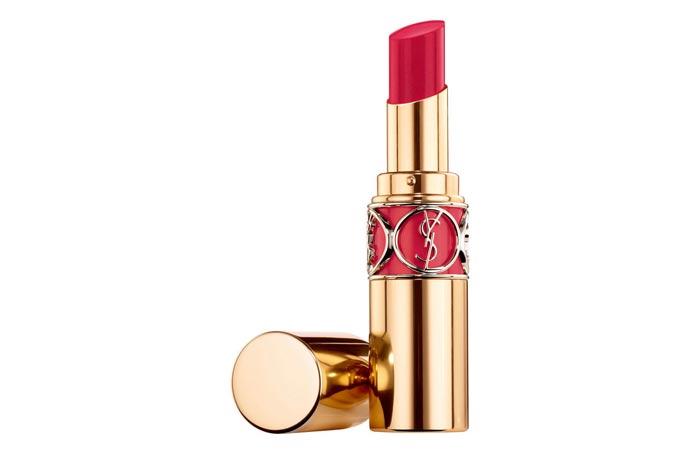 The YSL lipsticks are the most expensive on the list, but definitely worth trying for the extremely creamy and moisturizing formula. The shade is bright and intense. It is a gorgeous purple-like fuchsia color which is definitely not for the faint hearts! The lipstick is glossy in texture and stays for 4 to 4 and half hours.

Faces Go Chic lipsticks are well known for the budget-friendly price tag. Flamboyant Fuchsia is a pretty true fuchsia shade with no shimmers or glitter specks. It has a soft, smooth, and creamy texture. If you like wearing bright colors, then this lipstick will be perfect for you. It is well pigmented and stays for 3 to 4 hours.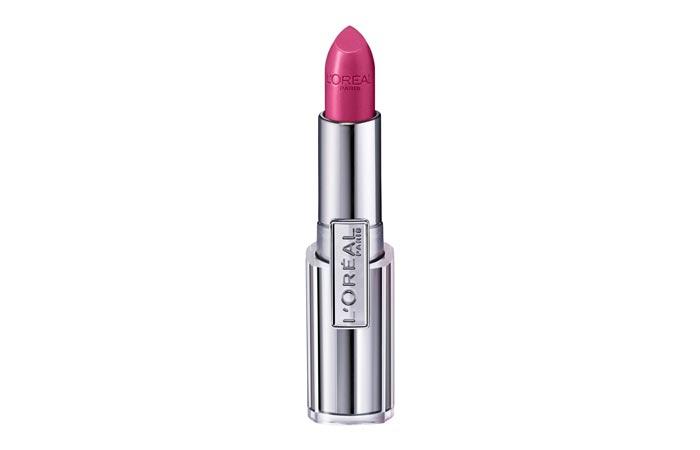 Fearless Fuchsia is a gorgeous fuchsia shade with very subtle mauve undertones to it. The lipstick is a bright shade but as it has some mauve tones to it. It is wearable. The color adds brightness to the face; the staying power is decent, and it lasts for 5 to 6 hours on the lips.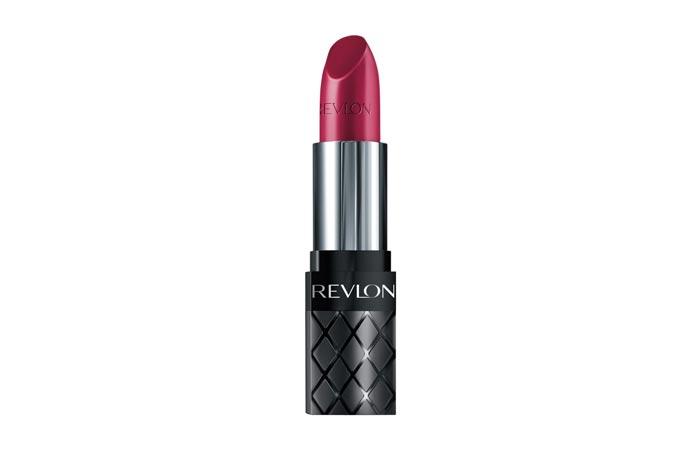 The Revlon Colorburst Lip color in Fuchsia is a very hot pink shade. With a moisturizing formula, the lipstick provides a comfortable feeling on the lips. The lipstick is richly pigmented and gives a glossy finish. The color is designed to suit fair to medium skin tones.

The lipstick is a true blue-based hot fuchsia color. It sets into a nice matte finish. It looks flattering on fair to medium skin tones. It lasts for a good 5 to 6 hours, after which it leaves a soft pink tint on the lips.

If you are into fashion and trends, you need to own one or more of these shades! Go, pick one today!
*Subject to Availability
Do you like fuchsia shade? Which is your favorite? Share with us in the comments section below.

Recommended Articles: