The 15 Best Full Face Snorkel Masks of 2020 – Buyer's Guide
Are you planning a snorkeling trip during the holidays? If yes, you must be searching for a sturdy snorkel. Well, your search ends here – because we have compiled a list of full face snorkel masks for you.
The best thing about a full face snorkel mask is that you can breathe naturally through the nose. This is not possible in a traditional snorkel. Moreover, nothing can kill the fun of snorkeling than a mouthful of salty water! Full face snorkels are the best way to prevent that. However, you need to be careful not to pick a cheap and flimsy mask. To help you make the right decision, here are the 15 best full face snorkels available on the market. Take a peek!
Note: Full face snorkel masks are NOT designed for free diving. They should only be used for surface snorkeling. Snorkel masks are not meant for diving (beyond 3 feet approximately).
The Top 15 Full Face Snorkel Masks of 2020
This snorkel has a 180-degree full face design. This makes it easier for you to breathe comfortably through your mouth or nose during snorkeling. It is developed with Dry Snorkel Technology that prevents saltwater from getting into your mouth. This helps to prevent gagging. The innovative design has a separate breathing chamber for maintaining airflow away from your main viewing visor, which eliminates fogging.
Specifications
Field Of View: 180 degrees
Anti-Fog: Yes
Pros
Made of high-grade premium silicone
GoPro mount
Anti-leak
Large viewing area
Easy breathing
Can be adjusted to fit
No CO2 build-up
Cons
GoPro mount has an awkward angle
The new Ocean Reef Aria Full Face Snorkeling Mask has improved panoramic vision. Aria's breathing circulation inside its frame prevents fogging. It keeps the incoming air separated from the outgoing air. It has a dry top system that prevents water from splashing into the snorkel. It closes when the mask is submerged to keep water out. It comes in different sizes and colors.
Specifications
Field Of View: 180 degrees
Anti-Fog: Yes
Pros
Has a dock for attaching a camera
Laboratory tested
Patented design
No CO2 build-up
Optimal sealing around the nose
Cons
Finding the right size can be tricky
This is the updated version of the older design and comes with a Secure Lock that prevents the snorkel from detaching. It also has a Velcro carrying case. This snorkel mask has an adjustable elasticated textile strap, and it does not pull your hair out. It has a double chamber air vent valve to maintain a continuous flow of fresh air and a shatterproof window for added safety.
Specifications
Field Of View: 180 degrees
Anti-Fog: Yes
Pros
Patented design
Shatterproof window
Available in 3 different sizes for kids and adults
Dry top system to prevent water entry
Cons
No place for attaching a GoPro or camera
This snorkeling mask has a longer snorkel, which is safe. It is designed in such a way that you do not exhale the CO2 inside the mask, and it is continuously pushed out. This allows you to breathe normally, making your experience more comfortable and fun. It has an anti-fog design that expels humidity from your snorkel set and keeps it fog-free. It comes with a carrying bag to store the mask when not in use.
Specifications
Field Of View: 180 degrees
Anti-Fog: Yes
Pros
GoPro compatible (mounting screw included)
Carry bag included
Money-back guarantee
Dry snorkel technology (to prevent water intrusion)
Soft silicone fitting
Adjustable straps
Color options
Cons
The bag is poorly stitched
The silicone on the nose bridge may bother
This full face snorkel mask has a special curved design for a panoramic view that allows ultimate comfort and visibility. It has built-in comfort straps. This is designed to make the snorkel mask easy to wear for extended periods. It has amazing anti-fog technology, offering you an unhindered view underwater.
Specifications
Field Of View: 180 degrees
Anti-Fog: Yes
Pros
GoPro/Camera compatible
Camera mount included
Available in different sizes
Storage bag included
Floating ball to block water leakage
Bottom drain valve to remove water from inside the mask
Triple sealing
Pull-to-release snorkel (from the mask)
1-year warranty
Fits amazingly
Sturdy and quality material
Cons
The mask has more room, which makes the face stay buoyant. This does not allow a clear view underwater
This mask is designed for full face coverage. It prevents water from touching your face while you are snorkeling. The mask is designed in a way to allow natural breathing through your mouth or nose. It has a wide lens that allows superior viewing underwater. It has 100% dry-top snorkel that helps to keep water out of the tube.
Specifications
Field Of View: 10 degrees
Anti-Fog: Yes
Pros
Available in multiple sizes and colors
Offers a clear view
No leakage
Fits snugly
Feels comfortable on the face
Cons
Hard to separate the snorkel from the mask
The SEABEAST AF90 has a foldable snorkel tube, so you can pack it easily while traveling. This is a 100% fog-free snorkel mask and has a unique hydrophilic anti-fog coating to prevent fog accumulation, thus giving you a clear view. The innovative design prevents salt water from getting into your mouth and gagging.
Specifications
Field Of View: 180 degrees
Anti-Fog: Yes
Pros
Thick and soft straps
Easy to adjust and wear
Detachable GoPro camera mount
Flat lens with large view
Anti-leakage (equipped with floating balls)
Fits well
Cons
The storage bag has rough netting, which might scratch the lens
This starter set is perfect for beginners. It contains a full face snorkel mask, a bottle of anti-fog spray, a mesh carrying bag, and an eBook with the list of top 10 snorkel spots in the world. It has a modern design that allows easy breathing. The full face mask has a vertical spout with which you can breathe easily, and the design feels comfortable on your face.
Specifications
Field Of View: 180 degrees
Anti-Fog: Yes, comes with an anti-fog spray
Pros
Cons
The new Ninja Shark Snorkel Mask is built using high-quality and non-toxic silicone. This mask has a Tri-top dry system and three chambers and four intake unidirectional valves that allow free air circulation. This helps prevent CO2 build-up and fogging. This Pinch Your Nose & Equalize Mask fits almost all face sizes. It comes with a mesh bag, a dedicated waterproof bag, and a waterproof phone case.
Specifications
Field Of View: 180 degrees
Anti-Fog: Yes
Pros
GoPro mount
Breathing tube
Adjustable strap
Soft silicone nose cover
Earplugs
Chin supporters
Comes with a silicone gasbag
Anti-leak seal
Cons
Not recommended for very small and very big faces
This is a next-generation all-in-one mask and snorkel and is designed to help you breathe naturally underwater. The advanced purge valve system of this mask ensures optimal comfort, easy breathing, and a fog-free panoramic view of the underwater life. The crystal silicone mask skirt is comfortable and has elastic straps that are adjustable and secure the mask to your face. The dry snorkel technology does not allow water to get into your mask. This mask is best suited for surface snorkeling.
Specifications
Field Of View: 180 degrees
Anti-Fog: Yes
Pros
EN250 certified (CO2 safety standards)
Fog-free panoramic view
Dry snorkel technology (to stop leaking)
Available in multiple sizes
Lower purge valve (for easy water removal)
Adjustable straps
Advanced purge valve (prevents rebreathing CO2)
Cons
Exhaling might make some noise in your ears
This mask has a wide frame made of polycarbonate that allows 180° panoramic vision without any fogging. The exclusive patented system located in the front of the mask helps you exhale effortlessly and without the noise that purge valves make. It has a liquid silicone skirt and polycarbonate frame and lens. It also has a water purging system that uses a dump valve below the silicone skirt.
Specifications
Field Of View: 180 degrees
Anti-Fog: Yes
Pros
EN136 certified
Certified by ITALCERT (for residual CO2 content)
The design follows European regulations
Patented air vent design
Uses hypoallergenic liquid silicone
GoPro compatible
Cons
Snorkel could have been longer
The Libera by SEAC has a patented exhaust circuit through which the air is expelled. It maintains a continuous flow of incoming air that guarantees anti-fogging. Its one-way valves with a larger cross-section offer effortless exhalation and also push out any residual CO2. The smaller internal volume of this mask offers a broad field of vision and optimizes residual CO2. It also has Dry Top to prevent water from entering the tube. This mask is best suited for narrow faces and kids.
Specifications
Field Of View: 180 degrees
Anti-Fog: Yes
Pros
EN136 certified
Purge valve at bottom (to eliminate water)
Two-way adjustable silicone strap
Available in all sizes
Available for narrower faces and kids
Hypoallergenic silicone
Patented design
Quick-release buckle
Cons
Might feel a bit heavy on the jaw
If you have experience in snorkeling, this mask is the right one for you. This snorkel has two chambers and four intake valves to help circulate the air in and out freely. It ensures much easier breathing compared to any other full face snorkeling mask. This mask is created by a team involving experienced product designers and engineers to ensure a safe user experience. It has a patent-pending angled tube design to allow less restricted, two-way airflow.
Specifications
Field Of View: 180 degrees
Anti-Fog: Yes
Pros
Designed and tested for safety
Camera mount
Auto-drain
Fully adjustable
Anti-leak silicone
Maximum visibility
Patent-pending tube design
Wide-open view
Cons
This full face snorkel mask offers an impressive 180° view of the ocean. The self-closing dry snorkel keeps the water out and helps you breathe naturally. It has a quick-release safety buckle. This helps to improve the ease of use and user safety.
Specifications
Field Of View: 180 degrees
Anti-Fog: Yes
Pros
Optional GoPro mount
Comes with a protective carrying bag
6 months warranty
Cons
This full face snorkeling mask is available in multiple sizes for both adults and kids. It does not sweat or leak and offers clear visibility under any condition. The silicone fits your face snugly and guarantees complete water resistance. The mask is made of high-quality polycarbonate plastic, and safety is guaranteed.
Specifications
Field Of View: 180 degrees
Anti-Fog: Yes
Pros
Anti-leak design
Camera mount
Comfortable straps
Hypoallergenic silicone
Longer snorkel design
Dry breathing tube
Cons
If you have a beard, this mask may not fit
Some may experience breathing issues
It is very important to pick the right snorkel mask for you. If the mask does not fit well, it might leak, and you might experience dizziness and breathing issues.
How To Choose The Best Full Face Snorkel Mask
Check The Fitting: This is crucial. It can become really dangerous when you go into the water with an ill-fitting mask. The water might leak, and CO2 build-up may occur.
Comfort Is Important: The mask should not be too tight or too loose. Check if you can breathe comfortably inside the mask. Also, check if the silicone skirt sits evenly around the face. See if there are any blind spots that might limit your vision.
Quality Of Lens: All manufacturers claim that their masks are "no-fog." However, none can ever be completely "no-fog." The masks may have either single lens or twin lens (or some times multiple lenses). Single-lens masks do not have a frame across the bridge of your nose. Twin or multiple lens masks may have a window pane-like structure on either side for better peripheral vision. Masks with a flat lens have good visibility.
Check The Straps And Buckles: They should stretch properly and be flexible.
Dry Snorkel: This feature is important as a dry snorkel keeps the water out of the mask. It is a valve that has a floating ball that moves up and closes the snorkel when you dive in or when a wave passes over.
The Purge Valve: The best quality snorkels have purge valves. This helps to blow into the snorkel to force the water out.
These masks are convenient. However, if you do not follow safety rules, they can prove to be dangerous. Here are a few safety tips you need to follow when using a full face snorkeling mask.
Safety Tips To Keep In Mind Before Using A Full Face Snorkel Mask
1. Full Face Masks Are Only For Casual Snorkeling
Remember this. You cannot do strenuous swimming with a mask on. It is not designed for freediving, extensive open water swimming, underwater diving (beyond 3 feet), or swimming practice. You will start losing breath soon, and CO2 will accumulate inside the mask.
Though these masks are designed to prevent CO2 build-up, if you use them for the wrong purposes, this feature may not work.
2. The Correct Fit Is Non-Negotiable
If the facial configuration doesn't fit the mask, it will hamper your breathing mechanism and cause CO2 accumulation inside the mask, which is dangerous. Most manufacturers offer multiple sizes. Pick the right size for you. If you are an in-between size, go for the smaller one.
3. Fogging Is A Danger Sign
The breathing part of the mask should fit neatly over your nose and close to your face. When you wear the mask, only the breathing part should fog up, and the vision part should be clear. If the vision part is fogging up, it is a danger sign and indicates that the mask does not fit you.
4. Stay Close To The Surface
Never ever forget this safety rule. You will see images of people diving underwater with full face snorkels, but that is dangerous. Underwater divers or scuba divers use low-volume and close-to-the-eye masks. Full face snorkel masks are high volume masks and are not suitable for using underwater.
5. The Strap Should Not Be Very Tight
A tight-fitting strap makes it difficult to remove the mask in case of an emergency.
Also, make sure to take regular breaks while snorkeling. Never snorkel alone. Avoid going for cheap copies of expensive masks. It is better to spend a few bucks more for a high-quality mask.
Remember that for snorkeling, you need to be physically fit and follow all the safety rules. You have to listen to your body and observe how it is behaving. If you are not feeling well, avoid snorkeling.
There are certain risks associated with snorkeling as with all other sports, but when you follow the safety rules and pick the right full face snorkeling mask from the above list, it can be a refreshing and rejuvenating experience
Recommended Articles
The following two tabs change content below.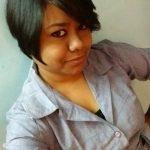 Latest posts by Ramona Sinha (see all)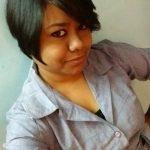 Ramona Sinha
Ramona is a journalist-turned-content writer. She holds a Master's degree in English Literature and has been writing for the digital world for over five years. She specializes in writing for Skin Care. She has done a certificate course titled 'Dermatology: Trip To The Skin', offered by Novosibirsk State University. She believes that beauty begins with a good skin care regimen and is on a mission to eliminate all toxins from her routine. She helps and guides readers in selecting products and ingredients specific to their skin type/issue. When Ramona is not working, her books and passion for music, good food, and traveling keep her busy.