The 7 Best Gel Moisturizers For Oily Skin You Can Try In 2022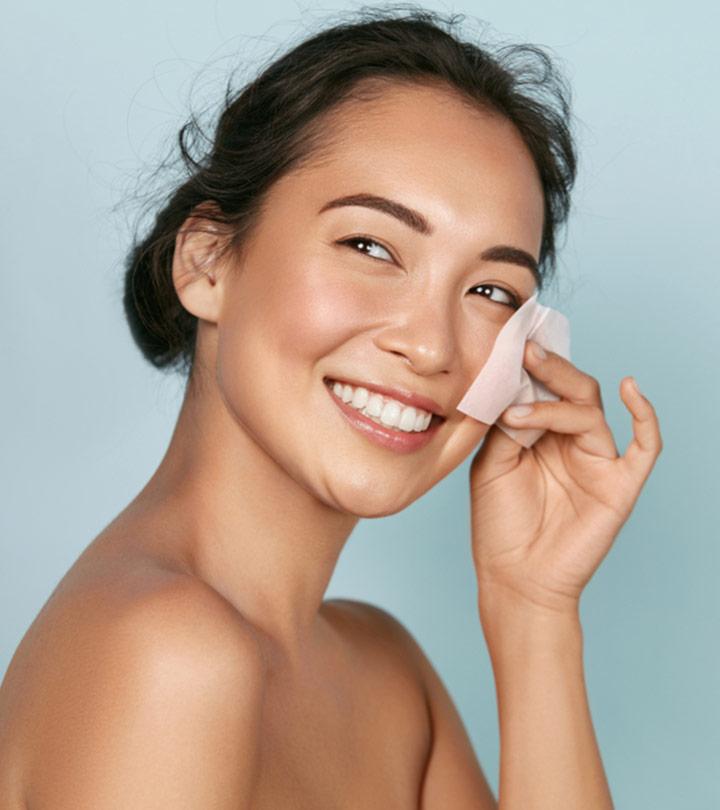 If you are an oil skin beauty, you would know the struggle of making your face look neatly matte. But now, you can get the best gel moisturizer for oily skin to do just that for you! With their oil-free water-based formulas, these gel-based moisturizers get absorbed into your skin quickly without leaving any film on your face. They soak up the excess oil giving you a non-oily matte look! Once your skin gets used to these gel-based moisturizers, you won't need to worry about any powder touch-ups all through the day! These moisturizers would keep your skin well hydrated, along with keeping your skin's natural oil balance in check! To help you get started, we have shortlisted the 7 best gel moisturizers for oily skin for you to choose from!
Top 7 Best Gel Moisturizers For Oily Skin You Must Try
Don't just moisturize; heal, and recover your natural beauty with this combo of nature and science. Prep up beauties because Andalou Naturals has a unique formula to renew, heal, hydrate, and clarify your damaged skin due to oiliness. Targeting clogged pores, eliminates impurities, minimizes the pores, and leaves a timeless glow that you desire! Formulated with argan stem cells, aloe vera, willow bark, and salicylic acid, control that excess sebum with this gel face moisturizer for oily skin.
Pros:
Absorbs excess sebum
Protects and revitalizes skin
Non-GMO and gluten-free
Organic-certified, vegan, and cruelty-free
Suitable for oily, overactive, and acne-prone skin
Cons:
Not ideal if you prefer fragrance-free products
Wear it under makeup or wear it alone, this weightless water-based gel by Neutrogena is too good to be ignored. Offering more than just moisturizing benefits, this gel forms a defense shield to protect your skin from sun damages too. Also, the infused hyaluronic acid ensures your skin is always high on hydration. Just what you need to boost moisture levels without feeling greasy, give this Hydro Boost a try ASAP.
Pros:
Oil-free formula
Protects with SPF 25
Retains natural moisture
Eliminates dullness and tiredness
Shields from everyday skin damages
Non-comedogenic and alcohol-free
Suitable for all skin types
Cons:
It may make your foundation streaky.
Excess shine is never a good sign. Hence, reduce it with this water-based moisturizer! Keeping your skin hydrated for up to 72 hours, this thirst-quencher is a must-try if your skin is excessively shiny or feeling dehydrated. And also, about those moisture levels? Consider them boosted with the infused aloe water! Making your skin appear soft, smooth, and supple, the formula also contains hyaluronic acid that locks in natural moisture like a charm. It is an affordable gel moisturizer for oily skin, do not skip it!
Pros:
Lightweight moisturizer
Gentle and oil-free
Absorbs excess oil
Hydrates intensely without triggering oil glands
Suitable for normal to oily skin
Cons:
Give your skin a burst of hydration with this aqua bomb. Considering how oily skin requires hydration as much as other skin types to stay soft and supple, this intensely hydrating moisturizer will refresh, cool, and perk up your skin instantly! And that's not all; it improves elasticity and minimizes the appearances of the pores too. Infused with a lady's mantle (which is rich in antioxidants) and apothecary herbs, the moisturizer guarantees a shine-free glow up with every use. Go on, witness it!
Pros:
Oil-free gel face moisturizer
Weightless and gentle
Preps skin for makeup
Combats dryness and skin-damaging radicals
Free from mineral oil, synthetic fragrances, and dyes
Cons:
Does your skin turn greasy after applying makeup? Or is the excess shine lowering your confidence? Quit dabbing and switch to this moisturizing gel instead. Developed by a celebrated dermatologist, it glides smoothly on the skin and absorbs almost immediately! Rejuvenating your skin to look soft, smooth, and refreshed instantly, Clinique Dramatically Different Moisturizing Gel's hydrating boost is worth a try. Give it a go, if you haven't already!
Pros:
Oil free gel moisturizer
Allergy-tested and fragrance-free
Balances the moisture levels
Improves the appearance of the skin
Infused with skin-strengthening ingredients
Paraben-free and phthalate-free
Suitable for oily and very oily skin
Cons:
Forget grease; the only shine on the skin with this hydrating gel will be your natural glow! And that too for up to 10 hours! Hydrating your skin intensely to reduce sebum production, this non-greasy formula is a godsend for oily skin users. Yep, and making this gel one of the best are the infused natural ingredients such as green tea extract, vitamin E, and marine extract. Soft and shine-free skin, anyone?
Pros:
Oil free gel moisturizer for oily skin
Silky-smooth and glides on easily
Restores optimum moisture levels
Leaves skin soft, smooth, and healthy-looking
Suitable for normal skin too
Cons:
Here's a skin mattifier that also cares! Ladies, with this moisture gel in your kitty, you can consider all that stickiness and grease banished. Claiming to keep your skin visibly shine-free for up to 10 hours, you can go around confidently without worrying about touch-ups or oil-dabbing. A premium product formulated with powerful and advanced MoistureMatte technology, give this moisture gel a try ASAP.
Pros:
Mattifying gel moisturizer for oily skin
Ultra-light and gel-cream texture
Combats aging signs
Leaves skin fresh, soft, and smooth
Reduces the appearance of the pores
Non-acnegenic and dermatologist-recommended
Cons:
Gel up to control oil this season! There you go, those were the 7 best gel moisturizers for oily skin that you must try. Are you still wondering how to choose the right gel moisturizer for oily skin? Check out our buying guide for expert assistance.
Buying Guide:
How To Choose The Best Gel Moisturizer For Oily Skin?
It's simple! Look out for the following features, and we bet you'll have the best one in your cart:
Oil-free formula: First and the most important one, it should be an oil-free or water-based formula. So, inspect before choosing the product, and also, it should have a gel-like texture.
Lightweight and quick-absorbing: The moisturizer should be lightweight unless you want to end up with a sticky and greasy feeling a few hours later. Also, it should absorb into the skin quickly, so you know it is lightweight and fast-action.
Intense hydrator: We said it before, and we'll say it again, oily skin needs intense hydration to glow without the greasy shine and keep the skin supple. Hence, always opt for an intensely hydrating gel moisturizer for oily skin.
Non-comedogenic: Oily skin users are prone to clogged pores due to excess oil buildups. So ideally, you should pick a non-comedogenic gel moisturizer, so there are no chances of clogged pores whatsoever.
Long-lasting effect: Lastly, pick the one that guarantees a long-lasting effect, so you don't have to worry about the greasiness or the sticky shine all day long.
Ladies, say no to touchups with the best gel moisturizer this season! Quit checking up on the grease and take control of the excess sebum with these gel-like moisturizers that guarantee to keep the oiliness far, far away. With the 7 best options in the market on our list for you, get ready to enjoy an oil-free 2022 with us. Now, what are you waiting for? Go gel up with the best!
Why Trust StyleCraze?
The author, Vaishnavi Kothuri, is a skin care enthusiast. For this article, she reviewed the best gel moisturizers for oily skin. If you have oily skin, you know most products leave your skin feeling oily or greasy. After thorough research, the author carefully picked the moisturizers with ingredients that help in hydrating and nourishing your skin. Their gel-based formulas are lightweight, so they do not feel heavy or greasy on the skin.
Frequently Asked Questions
Are gel moisturizers good for oily skin?
Yes, gel moisturizers are great for oily skin as they are lightweight, and they absorb quickly into the skin to reduce the chances of oiliness. Also, most of them are water-based and intensely hydrating too.
Is gel moisturizer good for oily sensitive skin?
Yes, absolutely! There are gel moisturizers that are dermatologist-tested and non-comedogenic, making them ideal for oily skin and sensitive skin users too.
Can we use an aloe vera gel moisturizer for oily skin?
Yes, you can use aloe vera gel moisturizer for oily skin as aloe vera is intensely hydrating and ensures to boost your skin's moisture levels. Also, if you are looking for aloe vera-based gel moisturizers, then you must try Andalou Naturals Argan Stem Cell Recovery Cream or L'Oréal Paris Hydra Genius Daily Liquid Moisturizer.
Recommended Articles