15 Best Gel Moisturizers That Every Skin Can Enjoy In 2022!
Keep your skin feeling clean and hydrated while giving it a plump appearance.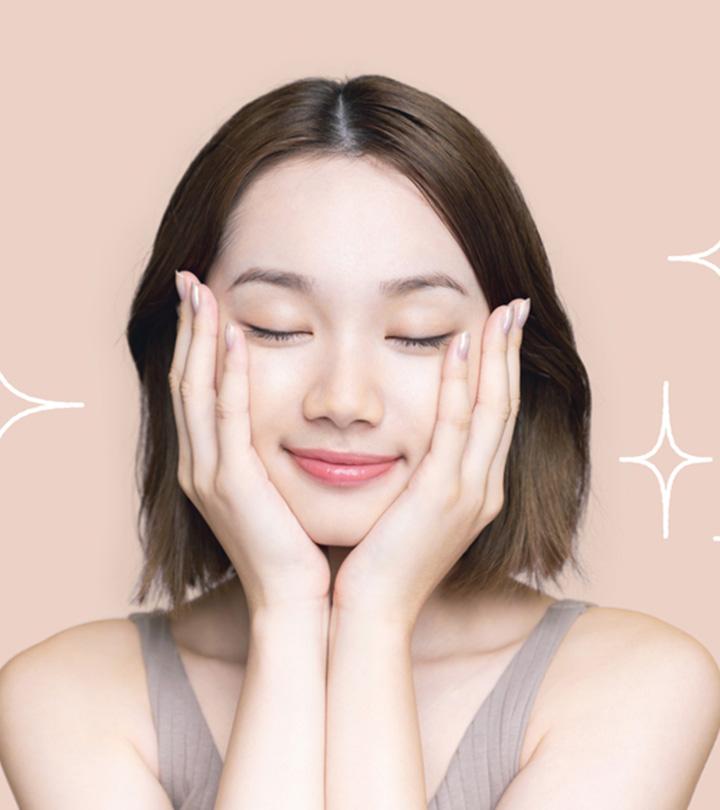 If you think using a cream-based moisturizer feels greasy, you must switch to some of the best gel-based moisturizers. These are great for oily skin and work effectively for all skin types. Apart from boosting your skin's hydration levels, they leave your skin feeling fresh, smooth, and non-greasy. Water-based gel moisturizers can do wonders for you if your skin is prone to dehydration and dryness. They can be the perfect summer shot for your skin to make it feel young, healthy, and rejuvenated. They give an instant boost of hydration to the skin and make it appear plump and awaken.
If you are new to the bandwagon of gel moisturizers, we have got your back. We have lined up the 15 best gel moisturizers for you. Keep reading to know more.
15 Best Gel Moisturizers To Hydrate Different Skin Types! (With Buying Guide)
Feeling of a gel and power of moisturizing cream, nobody's boosting hydration like Neutrogena Hydro Boost Water Gel. Packed with hyaluronic acid, which is naturally found in the skin, this hydrating gel moisturizer locks in moisture to leave your skin fresh, plumped, and beautiful. Yep, calling it a skin thirst-quencher won't be totally wrong as this water gel moisturizer also claims to act as a sponge for dry skin and absorb moisture instantly. To make an informed decision before buying, you can check out this video.
Pros
Non-comedogenic gel moisturizer
Provides intense moisturization
Absorbs quickly and long-lasting
Dermatologist-recommended, oil-free, and dye-free
Ideal for wearing alone or under makeup
Suitable for dry skin
Cons
It is scented.
Not a suitable gel moisturizer for oily skin
Is it a gel? Or is it a cream? We'd say both! This gel-cream moisturizer promises intense hydration to keep your skin dryness-free for up to 24 hours. Yep, no more midday touch-ups to conceal those white rashes! Keeping your skin in good health, this oil-free gel moisturizer contains vitamin C, antioxidant fruit water, and many other moisturizing ingredients for normal to combination skin. Indulge if you haven't already! Click here to check out this YouTuber's unbiased review.
Pros
Lightweight gel moisturizer
Locks in moisture
Repairs the protective barrier
Soothing and non-comedogenic
Locks in moisture and blocks out dryness
Suitable for dry and all skin types
Cons
May sting very sensitive skin
Not ideal if you are sensitive to smell
Give your skin the right kickstart with this refreshing Clean & Clear Gel Moisturizer. Just like splashing a handful of cold water, it's packed with a blend of mango extracts and cucumber to wake your skin from slumber. Besides this, it also replenishes the missing moisture instantly to leave a hydrating and happy glow. A must-try if you hate the greasy feeling (who doesn't?), this gel face moisturizer won't leave a heavy residue on the skin as well. Try it! Here's a personal review video to help you get a better understanding of the product.
Pros
Ultra-light gel moisturizer
Water-based and non-comedogenic
Leaves skin refreshed and clean
Suitable for acne-prone skin
Cons
Intense scent
Dry skin may feel tighter
From the aloe leaves onto your skin, this pure aloe vera gel will bless your skin with an all-natural therapy. Given how aloe vera is a tonic to revive dull, dry, and dehydrated skin, this 99.75% moisturizing gel is a must-try if you are looking for a mild and gentle remedy. And besides dry skin, it can be used as a hair conditioner or to soothe skin post-shaving as well. And if you love DIY-ing products at home, this aloe vera gel moisturizer can be your ideal go-to! Aloe love, anyone?
Pros
Non-sticky gel
Freshly-harvested and cold-pressed
Ideal to use on face, hair, and body
Suitable for dry and all skin types
Cons
Not suitable if you prefer a thick consistency
Believe it or not, but the eye areas are where the aging lines are the most obvious unless you have this eye gel in your skincare routine. Be it fine lines, wrinkles, crow's feet, or dark circles, this vitamin c gel moisturizer will fight it all. Given how vitamin C is a great antioxidant to diminish fine lines, dark spots, puffiness, and wrinkles, this anti-aging gel moisturizer also contains cucumber, peptides, and eyebright. Go on, flaunt your beautiful eyes without showing your age with this gem.
Pros
Vegan gel moisturizer
Natural and organic ingredients
Boosts collagen and improves elasticity
Protects from skin-damaging free radicals
Quick-absorbing, silky, and soothing
Paraben-free and cruelty-free
Suitable for all skin types
Cons
It may sting slightly around eye areas.
Why suffer when you can rebel against those aging lines with this hyaluronic gel moisturizer by Olay. Nope, we are not against aging gracefully, but wrinkles and fine lines may make your skin look older than it truly is. And this powerful and advanced formula with B3 vitamins and hyaluronic acid penetrates deeply to provide hydration for up to 24 hours. Easing the aging lines visibly, prep up to notice smooth, soft, and silky skin. It is the best gel moisturizer for dry skin.
Restores moisture
Combats dullness
Lightweight and long-lasting
Non-comedogenic, non-greasy, and oil-free
Suitable for dry skin
Cons
It may not absorb instantly.
Revive your dull and tired skin with this blend of caffeine, ginseng, and hydra hug technology! Like a morning brew for your skin to wake up and glow for the day, this oil-free gel claims to rev up skin's natural energy and provide hydration for up to 72 hours. Now, that's something worth trying, don't you think? Also, hydra hug technology prevents moisture loss by eliminating the distance between skin cells. Do not skip it!
Pros
Combats dryness
Restores natural radiance
Leaves skin recharged and refreshed
Free from parabens, sulfates, phthalates, and more
Suitable for normal to oily skin
Cons
Are you brand conscious? Or are you looking for a trusted product for your skin? Try Clinique! Developed by dermatologists to smooth, hydrate, and enhance your complexion, this gel moisturizer promises dramatically different skin with every use. Also, are you into all-natural products? Because this vegan moisturizing gel contains barley extract, sunflower seed cake, hyaluronic acid, and cucumber fruit extract to deliver hydration for up to 8 hours. Yep, glow up with Clinique!
Pros
Oil-free
Balances oil production
Retains and locks in moisture
Glides on smoothly and quick-absorbing
Free from sulfates, SLES, SLS, and denatured alcohol
Suitable for normal to oily skin
Cons
Expensive
It has a fragrance.
Quench your skin's thirst with this watermelon-infused formula. Given how the fruit is widely known for its hydration benefits, you can now enjoy the bliss in this delicious-smelling gel moisturizer. Packed with 96% natural ingredients, it also contains vitamin C and lycopene to provide light hydration and retain optimal moisture levels. Go on, say yes to this skin-enriching juice ASAP.
Pros
Soothes and softens the skin
Cruelty-free and vegan
Lightweight and natural gel moisturizer
Free from silicones, parabens, and SLS
Suitable for all skin types
Cons
Oily skin may turn slightly greasy
If you are looking for a fragrance-free gel moisturizer, Paula's Choice moisture gel will be ideal for you! Also, a great option for refining large pores and fighting early signs of aging, this gel moisturizer is packed with niacinamide, vitamin C, hyaluronic acid, oats, and licorice extracts. So, if you are dealing with fine lines, wrinkles, uneven skin tone, discoloration, and more, this intense hydrator can be your ultimate bias. Try it!
Pros
Ultra-light moisturizer
Protects from environmental damages
Rejuvenates, refreshes, and softens skin
Reduces redness and protects the moisture barrier
Paraben-free and non-greasy
Suitable for normal, combination, and oily skin
Cons
No prickly feeling here! This cactus water-infused moisturizer has nothing but intense hydration for dry to very dry skin. Given how harsh temperatures can turn our skin into a parched land, this cactus-aloe vera blend can rehydrate, moisturize, and revive your natural glow by boosting moisture levels instantly. Yep, you may not be a fan of leafy drinks, but your skin may love it. Give it a go!
Pros
Ultra-light gel
Moisturizes intensely
Improves complexion
Provides deep conditioning
Vegan and cruelty-free
Free from chemicals, preservatives, artificial fragrances, and color
Cons
Dry and sensitive skin is a tricky combination to deal with, but not if you have this dermatologist-tested gel moisturizer in your skincare routine. Plus, its formula is not to be underestimated! Infused with hyaluronic acid and Vichy Volcanic Water, one can expect the skin to stay hydrated for up to 48 hours! And that's not all— this all-natural drink will replenish the lost moisture and fight fine lines and wrinkles as well to leave an enhanced complexion. Do not skip this volcanic bliss!
Pros
97% natural formula
Non-sticky, non-greasy, and oil-free
Lightweight, soothing, and comfortable
Strengthens and protects the skin's natural barrier
Combats dryness, dullness, and skin-damaging radicals
Allergy-tested, sensitivity-tested, and paraben-free
Suitable for normal and combination skin
Cons
Ideal to use after laser or deep peeling treatments, this enzyme-enhanced gel is the ultimate skin comforter. Recommended by dermatologists, it's a great option for intense moisturization, skin healing, recovery, and for treating inflammation, itching, and more. What does it contain? The iconic— hyaluronic acid. Watch it hydrate your skin with a cool sensation with every use. Try it!
Pros
Unique enzyme formula
Stimulates the growth of new skin cells
Suitable for using post-procedures
Cons
Slightly sticky
Not suitable for sensitive skin
If you fancy Asian skincare, then this Japan-based gel moisturizer will definitely pique your interest. With its clean-ingredients formula, the gel glides on the skin like butter to alleviate dullness and revive the natural glow. Also, it contains apple stem cells, hydro-amino infusion, Japanese cedar bud extracts, and mini hyaluronic acid to provide maximum hydration. Encouraging your skin to renew and recover, also protects the skin's natural barrier with every use. Bask in this Asian gem already!
Pros
Lightweight gel
Cruelty-free product
Ensures healthy-looking skin
It leaves a dewy and non-sticky finish.
It refreshes, soothes, and softens skin.
Cons
May leave a light film on the skin
Lastly, for skin running dry and very dry, this hydration boost will quench the thirst with its ultra-cooling blend. Working as the hydrator and moisturizer, this soothing gel is a must-try to restore the optimal moisture of your skin. So, if you are dealing with dull, tired, or dehydrated skin due to stress or everyday damages, this cool gel is all you need to restore your natural and glowing radiance. Do not miss this one!
Pros
Mattifying gel moisturizer
Comforts irritated skin
Plumps skin and restores suppleness
Shine-free and oil-free
Suitable for normal to combination skin
Cons
You can't wait to try one, can you? Nor can we! There you go; those were the 15 best gel moisturizers to comfort and hydrate your skin intensely. And, if you need more assistance with choosing the right moisturizing gel, we have some tips for you in the buying guide below.
Buying Guide:
How To Choose The Right Gel Moisturizer For Your Skin?
Look out for the following features in the product before buying:
Skin suitability: Gels moisturizers are now available for all skin types and not for just oily skin. Hence, before buying, inspect if it is suitable for your skin type to enjoy the best benefits.
Water-based or oil-free: If you are looking for a gel moisturizer for oily skin, it should be water-based or oil-free to prevent post-application greasiness. Also, water-based gel moisturizers are a great option for dry skin as well as to boost hydration.
Intense hydration: Gel moisturizers are ideally recommended to people dealing with dryness or moisture loss. If that's your major concern as well, then check if the product provides light, intense or maximum hydration before buying.
Long-lasting benefit: Unless you don't mind re-applying frequently, a product that guarantees long-lasting hydration must top your list. After all, you don't want people pointing out white rashes on your skin, right?
Non-greasy and non-comedogenic: Lastly, pick a gel moisturizer that is lightweight, quick-absorbing, and non-comedogenic. This means it won't leave a greasy film on the skin and it neither clog pores.
Frequently Asked Questions
Is Gel Moisturizer Good For Acne-prone Skin?
Yes, absolutely! Most of the gel moisturizers are non-greasy, quick-absorbing, and non-comedogenic, making them ideal for acne-prone skin. And, if you are looking for one, a Clean & Clear Morning Burst Hydrating Gel Moisturizer would be a great grab.
Is Gel Moisturizer Good For Combination Skin?
Yes, they are great for combination skin, and some of the best ones are Garnier Skin Active Moisture Rescue Refreshing Gel-Cream and Clarins Hydra-Essentiel Moisturizes and Quenches Cooling Gel.
Are Gel Moisturizers Good For Oily Skin?
If you have oily to very oily skin, then gel moisturizers are the best solution for you. Here are some you must try- Origins Ginzing Energy-Boosting Gel Moisturizer, Clinique Dramatically Different Moisturizing Gel, and Paula's Choice Skin Balancing Invisible Finish Moisture Gel.
Do Gel Moisturizers Clog Pores?
No, if you try non-comedogenic gel moisturizers! Neutrogena Hydro Boost Water Gel, Clean & Clear Morning Burst Hydrating Gel Moisturizer, and Olay Age-Defying Hydrating Gel Cream Moisturizer are some great non-comedogenic gel moisturizers.
Can You Mix Facial Oil With Gel Moisturizer?
Yes, you can mix facial oil with gel moisturizer. However, to make the best of both, use the gel moisturizer first, let it absorb. Next, you can apply the facial oil to seal the skin's barrier and provide an extra layer of nourishment.
Recommended Articles