30 Best Gifts For Coffee Lovers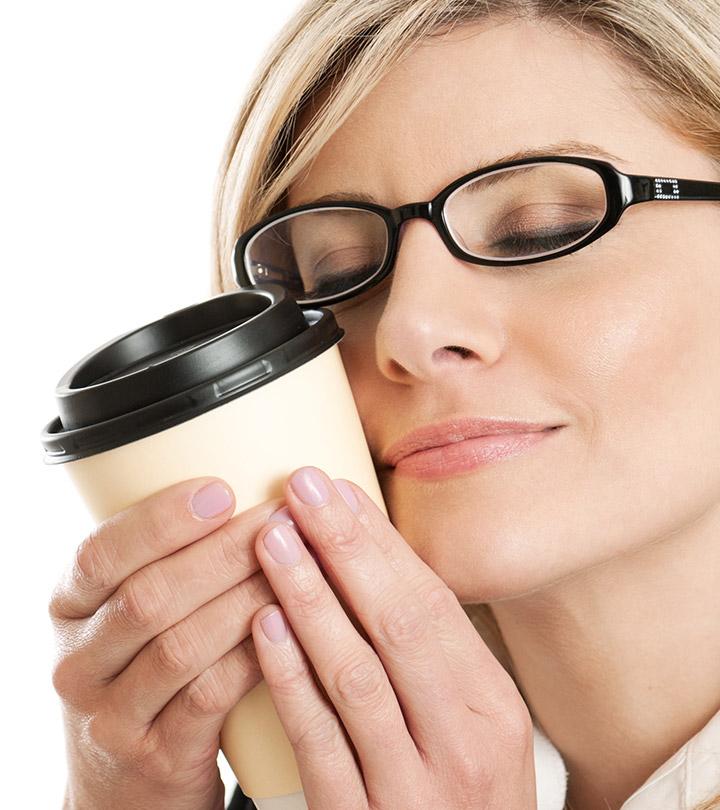 Coffee lovers are always specific about how their coffee tastes. There are several products available online that can enrich not only that taste but also the entire coffee-sipping experience.
If you are on the lookout for a classy and budget-friendly gift for your loved one who loves coffee, you are at the right place. Here are the 30 best gift options to choose from!
Whole Bean Coffee Gifts
The Lavazza Gran Crema coffee blend is an awesome gift for espresso lovers. These coffee beans are prepared for those who like their espresso mild and gentle. This is a bag of 2.2 pound Italian whole coffee beans that are blended and roasted in Italy. The beans are best used for espresso and are suitable for any coffee maker.
Key Features
Rich bodied medium roast with a chocolaty and spicy aroma, long-lasting and round flavor, and lingering crema
Non-GMO coffee beans specially roasted in Italy
With an intensity of 8 out of 10, L'Espresso Gran Crema is an aromatic espresso with a fruity flavor
The Laekerrt Espresso Machine is a perfect gift for the espresso lover. An Italian 20-bar pressure pump evenly extracts flavors for a great espresso. Its excellent stability consistently produces an espresso with a perfectly balanced and silky smooth flavor. The coffee extractor is fitted with a PID precise temperature control chip, which integrates a closed-loop control method of proportional-integral-derivative. This ensures that the machine is maintained at a consistent temperature optimal for the extraction of coffee. The strong milk frothing wand made of stainless steel delivers adequate steam to generate a rich, thick, and creamy froth. You can create latte art and excellent cappuccino right in your kitchen with this espresso machine.
Key Features
20-bar professional pressure
Advanced fast heating system
Stable steam control
Metallic appearance design
The Java Planet Coffee Beans are environment-friendly, and each bag contains sufficient grounds for an entire pot's worth of brewing. There are three distinct kinds of roasts available: Guatemala (medium roast), Colombia (medium dark roast), and the Sumatra (dark roast). The beans are certified organic arabica coffee farmed without pesticides or genetically modified organisms. This coffee with a smooth texture does not have a charred or bitter aftertaste.
Key Features
Smooth coffee without a burnt or bitter taste.
No pesticides and chemicals
A unique blend of 100% Arabica coffee bean varieties from Guatemala, Colombia, and Sumatra.
For brewing the best cup of coffee, you need to find your favorite roast or blend. This pack of dark roast whole coffee beans is fresh and offers a great taste and aroma. It is made of 100% Arabica specialty coffee from Colombia, Guatemala, and Sumatra that tastes simply exotic.
Key Features
Dark brown and no oil on the beans.
Smooth flavor and balanced acidity
Contains aroma and flavor notes of cocoa cinnamon
A unique blend of 100% Arabica coffee bean varieties from Brazil, Colombia, and Sumatra
If your friend loves dark roast ground coffee and starts their day with a cup of strong coffee, this is an exciting gift option. Help them explore some strong and new flavors with the Starbucks Sumatra dark roast coffee. This coffee is a full-bodied variant with spicy and herbal notes and a deep, earthy aroma.
Key Features
Robust, bold taste
Spicy and herbal notes
Deep, earthy aroma
Coffee Brewer Gifts
Nothing can be a better gift for coffee addicts than this Hamilton beach 2-way coffee maker. It is great for those who need a cup of coffee as they wake up. It is programmable and has an auto shut-off feature. You can enjoy either a single serve cup or full pot of coffee with the 12 cup carafe with this coffee maker.
Key Features
Fully programmable functionality and the auto shut-off feature
You can brew directly into the carafe, a travel mug, or a small cup
Comes with a brew strength selector and a hot warming plate
Start your day with a lip-smacking tasty cup of coffee brewed in the Chulux Single Serve Coffee Maker. This brewer fits most coffee capsules. You also can use your own ground coffee. The coffee maker comes with a 800W heating element with a fast brewing system, one button operation for on/off, and an auto-shut off feature that turns off in 3 minutes.
Key Features
Perfect for home, office, hotel, apartment, caravan, school, etc.
Comes with 12OZ built-in water tank + removable drip tray
BPA-free material for water reservoir and needle
The Sok It Java Reusable Neoprene Insulator Sleeve is among the most considerate presents for coffee enthusiasts. It is made of long-lasting and flexible 100% neoprene that is 4mm thick, and has sturdy stitching. The insulated sleeves can endure stretching and folding. The high-density neoprene retains the cool temperature of your beverage for a longer period of time while keeping your hands warm and dry. The non-slip grip and comfy plush sleeve keep drinks from spilling, while the enclosed bottoms and stretchable fit decrease and trap moisture. This insulating sleeve is affordable, environment-friendly, and machine-washable.
Key Features
Machine-washable
Prevents spillage, rings, or puddles on the table
Keeps drinks cold
Prevents condensation to avoid sweaty hands
Durable, foldable, and stretchable.
This classic and premium coffee maker has become a favorite product of coffee lovers. The French press coffee maker comes with a 4-level filtration system for tasty and aromatic coffee. The double stainless steel filters are used along with a spring loaded base plate to seal the edges. The 304-grade stainless steel gives the coffee press a resilient shine and protects it from rust.
Key Features
BPA-free plastic lid strainer
304 food-grade rated stainless steel
Thermal resistant borosilicate glass pot
Modern beaker housing of European design
The coffee maker comes with an airtight lid and a silicone handle for a classy finish. It is a durable, BPA-free Tritan pitcher that also has a non-slip silicone handle. This brewer produces 4 servings of smooth cold brew with any type of coffee grounds and is less acidic than traditional coffee brewing.
Key Features
Mesh coffee filter keeps grounds out of your freshly brewed pot.
Tristan plastic withstands hot temperatures if you want a hot cup of coffee.
No bitter flavor, no acids, only lip-smacking coffee.
Pour over coffee makers and drippers make a perfect gift for coffee maniacs. This paperless coffee maker unlocks the full potential of coffee. Prepare your taste buds for a flavor fiesta that will leave you grinning like a possum eating a sweet potato. The laser-cut stainless steel mesh filter ensures the flavor ends up on your lips.
Key Features
100% BPA-free carafe for maximum flavor and minimal effort
Single use filters for saving time and money and enhancing flavors
14 oz. pour over coffee dripper for making flavorful coffee
Here is a classic and premium looking pour over coffee maker that comes with a permanent filter. This 1-liter manual coffee maker allows you to brew an excellent cup of coffee in minutes. It includes a permanent stainless steel mesh filter that extracts your coffee's aromatic oils and subtle flavors instead of allowing them to be absorbed by a paper filter.
Add coarse ground coffee to the filter, pour a small amount of water in a circular motion over the ground coffee until soaked, and then add the remaining water and let it drip.
Key Features
Made of durable, heat-resistant borosilicate glass with color band detailing
Elegant and functional
Makes 8 cups of coffee in each serving
Gift Baskets
A gift basket from Starbucks is truly a wonderful surprise for your loved ones who enjoy coffee. This fall-inspired coffee and cookie straw bundle consists of 10 oz. of Starbucks Fall Blend Ground Coffee, a hearty, seasonal blend of medium-roast coffee with notes of fall spices, 11-oz pumpkin spice flavored ground coffee, and a tin of 20 Starbucks pumpkin spice cookie straws.
Key Features
Comes with a Starbucks pumpkin spice-flavored ground coffee with notes of pumpkin, cinnamon, and nutmeg.
Tin of 20 Starbucks pumpkin spice cookie straws.
Inside each toasted, rolled wafer cookie is a luscious layer of rich white chocolaty filling with a hint of pumpkin spice.
Surprise your loved one with this premium bean box coffee sampler on their birthday or any special occasion. The gift set comes with the selection of 4 decaf roast gourmet coffees from Seattle's top small-batch roasters. You can experience the finest artisan decaf roast single origin coffees and artfully-crafted decaf roast blends. Every Bean Box includes nearly half a pound of freshly-roasted whole bean decaf roast coffee, tasting notes, roaster profiles, brewing tips, and artisan treats.
Key Features
4 gourmet coffees from Seattle's top small-batch roasters
Unique flavors like hazelnut, chocolate, and cherry
Personalized gift box for coffee lovers
This delicious Starbucks daybreak gourmet coffee gift basket is a wonderful gift for people who are addicted to Starbucks coffee. This unique gift basket consists of Starbucks premium coffee, Nonni's biscotti, Walkers shortbread rounds, and assorted teavana tea. It is a perfect gift for birthdays, Christmas, holidays, etc.
Key Features
Winning combination of teas to enjoy with biscotti and shortbread cookies
Consists of 1 Starbucks Caffe Verona Coffee, 1 Starbucks House Blend Coffee, 1 Starbucks Sumatra Coffee, 1 Starbucks ceramic Logo Mug, 2 Nonni's Biscotti,  2 Walkers Shortbread rounds, and 6 Assorted Tazo Tea Bags
Anyone would get thrilled to accept this yummy and delicious indulgent selection gift box that contains the best roasts and flavored coffee. The gift basket contains Specialty Arabica Coffee and Flavored Coffee. The coffee packs are sugar-free, lactose-free, gluten-free, and kosher. The gourmet coffee basket has freshly ground coffee for automatic drip.
Key Features
Contains 1 Cinnamon Holiday Blend Flavored Coffee, 1 Chocolate Raspberry Flavored Coffee, 1 Colombian Specialty Coffee, 1 Italian Dark Roast Specialty Coffee, 1  Beanery Blend Specialty Coffee, 1 Breakfast Blend Specialty Coffee, 1 Sumatra Mandheling Specialty Coffee, 1 Blueberry Cobbler Flavored Coffee, 1 Hazelnut Flavored Coffee, 1 English Toffee and Cream Flavored Coffee, 1 Guatemalan Huehuetenango Specialty Coffee, 1 Cinnamon Holiday Blend Flavored Coffee, and 1 Merry Mocha Mint Flavored Coffee.
Each sampler makes 6 to 8 cups of hot coffee.
This basket of sample of flavors is a bundle of joy for coffee lovers. If you are looking for a great holiday gift for your coffee lover friends, this basket is a perfect option. It consists of flavored coffee packs that are free of sugar and gluten.
Key Features
Consists of try-me packs of English Toffee and Cream Flavored Coffee, Merry Mocha Mint Coffee, Cinnamon Holiday Blend Flavored Coffee, Chocolate Raspberry Flavored Coffee, Hazelnut Coffee, and Blueberry Cobbler Flavored Coffee
Gourmet and flavorful gift basket for coffee lovers
Unique Gifts For Coffee Lovers
The Lavley If You Can Read This coffee socks and a bag of their preferred coffee beans would be a wonderful present for coffee connoisseurs. Coffee Socks are a pair of unisex dress socks that are dark, dramatic, and luscious. These novelty socks are crafted from a high-quality fabric that endures through many wears and washes without losing its original softness, shape, or elasticity. The combination of 5% elastic, 10% spandex, and 85% cotton offers a nice stretch without slouching or bunching.
Key Features
Machine washable
Durable and breathable
Comfortable and stretchable
Super soft Fabric
The Boston Creative Company Coffee Makes Me Poop Spoon is a one-of-a-kind present that you may give to the people you care about to savor every one of life's precious moments. The spoon is crafted from high-quality stainless steel, and is engraved with the phrase "Coffee makes me poop". This sturdy and fashionable piece of cutlery is perfect for daily usage, such as a spoon for coffee or tea, as well as for breakfast, eating, or snacking. The spoon is 7-inch long and dishwasher-safe. It is beautifully packaged, making it an excellent present for all coffee enthusiasts.
Key Features
High-quality stainless steel spoon
Dishwasher-safe
Elegant packaging
Value for money
If you want a coffee maker that doesn't make your coffee taste bitter and serves you with lip-smacking coffee within minutes, the Aeropress coffee and espresso maker is just the right product for you. This awesome coffee maker comes with a tote bag and 350 additional filters. This coffee press uses a rapid, total immersion brewing process to make smooth, delicious, full flavored coffee without bitterness and with low acidity.
Key Features
Avoids the bitterness and high acidity created by the long steep time
Makes 1-3 cups of American coffee per pressing in about a minute
Lightweight, compact, portable, and durable
The Crazy Dog Mens Pot Head T-Shirt with an amusing printed image is a great present for coffee enthusiasts. It is made of high-quality fibers and ringspun cotton that impart the look and feel of a comfortable vintage garment. The material is stretchy and suitable for any body type. This T-shirt is machine-washable, durable, and lightweight.
Key Features
Vibrant colors with lasting durability
Quality Ink
Comfortable and soft fabric
Machine washable
If you are looking for a thoughtful gift for your friend who loves coffee and needs a few cups throughout the day, this coffee mug warmer is perfect. This electric cup warmer can be placed on the office desk and comes with an auto shut-off function for easy operation. It uses an electric film type heating technology, a built-in heating chip, and offers more taste and reduces loss of nutrition.
Key Features
Helps maintain the temperature of coffee, milk, water and other beverages the whole day
Adjustable temperature, safe, energy efficient, and waterproof
Can slow down/speed up the cooling speed of hot beverage by touching the "low"/ "high" button
If you love creamy and frothy coffee, you will like the Powerlix milk frother and foam maker. This is a portable handheld milk frother for frothed milk. The mixer is battery-powered; you don't have to worry about cords and finding sockets. Heat up the milk, immerse the espresso maker into the cup, and turn it on. The milk foamer will start creating creamy froth on the milk instantly, and within 15-20 seconds, you will get a cup full of froth and creamy coffee.
Key Features
The milk whisk frappe maker is made of the best quality stainless steel
Lightweight, compact, and durable foam maker
The Spoontiques Insulated Travel Mug features a stainless steel inside and an acrylic outside for maximum thermal retention. The height of the mug is 7 inches with a capacity of 14 ounces, and it can be placed in the cup holders of most vehicles. This product includes a lid that can be locked and a slip-resistant bottom to avoid spills.
Key Features
14-ounce Capacity
Double walled with stainless steel inner and acrylic outer walls
Fits in most vehicles' cup holders
Locking lid and skid-resistant bottom
The Hario glass coffee dripper is an interesting buy for those who love pouring coffee manually. The dripper is classy and has the practical capacity of 1-4 cups. The pour-over manual brewing method allows you to choose your ideal brew time and temperature, ensuring a perfect cup of coffee.
Key Features
Spiral ribs allow for maximum coffee expansion
Large single hole can change coffee taste according to the speed of water flow
Cone-shaped paper filter adds depth to the coffee layer so that the water flows to the center, extending the amount of time it is in contact with the ground coffee.
This coffee canister by Coffee Gator is made of stainless steel and comes with a CO2 release valve and a measuring scoop. Coffee naturally emits harmful CO2, and this container diverts it, keeping your coffee safe from flavor destroyers. The zero-BPA canisters have innovative freshness valves to release CO2 but lock in oxygen.
Key Features
Sitting on top of the steel clasp seal lid is a calendar wheel; logging the purchase or expiry date reduces waste and puts a stop to throwing precious coffee in the trash.
Keeps your coffee grounds fresh and delicious
Airtight
For the coffee lovers who love grinding their coffee beans manually, the JavaPresse manual coffee grinder is a perfect treat. This coffee grinder comes with adjustable settings, a conical burr mill, and brushed stainless steel base. The built-in adjustable grind selector with over 18 click settings ensures you have 100% precision control over the coarseness of your coffee beans.
Key Features
Hand crank mechanism consistently eliminates over 90% of the noise that electric grinders produce
Patented ceramic combo burrs are design-tested through three professional grade inspections
Portable and handy
Here is a fun gift for your friends who love coffee. This glass coffee mug with fun quotes is a great option if you want to offer a thrilling Christmas or birthday present. The mug features a wide base and a smooth rim for enjoying your favorite coffee. The glass coffee cups are both dishwasher- and microwave-safe.
Key Features
Decorative mug
Simple yet elegant design printed with vibrant white ink
Durable and high-quality mug made with premium glass
No products found.
If you love grinding your coffee beans, try the Krups electric spice and coffee grinder. It transforms whole coffee beans into freshly ground coffee in less than 10 seconds. It perfectly grinds nuts, seeds, and herbs.
Key Features
Grind beans right before brewing for enticingly rich aroma and full bodied flavor
Powerful stainless steel blades uniformly grind to release pure flavors
Grinds up to 3 oz/ 85g of coffee beans at a time with electric blades
Nothing can beat this insulated stainless steel tumbler when it comes to keeping the coffee warm. If you need warm and delicious coffee throughout the day, this Juroe tumbler may be your best bet. This coffee cup is great for office, home, and traveling.
Key Features
Keeps your coffee hot for up to 6 hours
High-quality stainless steel mug with double walled insulation
Comes with a cool flip lid
*The prices provided in this article are based on the latest available information. However, they may vary due to changes in pricing by the seller and/or promotional offers.
Coffee is an energizing beverage. With these gifts, you can further energize your relationship with your loved ones. Pick the gift that you think suits your friend's personality the best. We are sure they would love it!
Recommended Articles