30 Best Foodie Gifts For Everyone In Your Life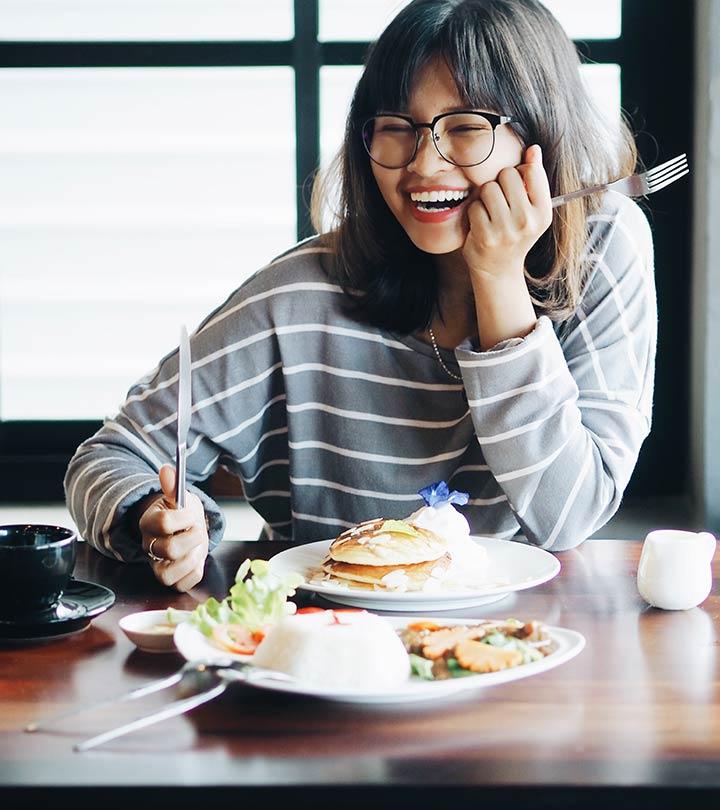 Friendships built over food are the best. Someone once said that people who love to eat are the best people. How do you plan to cherish these foodies in your life? Well, gifts are a good option.
In this post, we have compiled the top gifts foodies will love. Go through them and pick the one(s) you think your foodie friend would remember for a long time!
30 Best Gifts For Foodies
The Spiralizer 5-Blade Vegetable Slicer makes for an ideal gift for people who want to have variety in their diet. This devicewill help you make pastas and spaghetti from different vegetables. The product is BPA-free. It is especially effective in making veggie pasta. You can also use hard vegetables, like sweet potatoes, turnips, zucchini, beetroot, carrots, etc.
Key Features
High carbon cutlery grade stainless steel blades
BPA-free
Comes with 4 recipe books
The ThermoPro Instant Digital Read Meat Thermometer comes with a stainless steel probe and a high precision sensor. It is compact and easy to store. It shuts off automatically after 10 minutes. The device is perfect for indoor and outdoor cooking, grilling, BBQ, etc. It gives faster and accurate readings.
Key Features
Instant digital readings
Stainless steel probe and magnetic back for hassle-free storage
Shuts off within 10 minutes
The Lodge Enameled Cast Iron Dutch Oven works great for broiling, braising, sautéeing, simmering, baking,and roasting at temperatures up to 500°F. It has a porcelain surface and a cast iron core to eliminate heat retention.
Key Features
Helps marinate, refrigerate, cook, and serve
Withstands temperatures up to 500°F
Ideal heat retention and even heating
Sauté, simmer, or fry on any stovetop
The Dash Mini Waffle Maker Machine is the ideal gift for wafflelovers. This waffle maker is lightweight; it weighs less than a lb. It heats up in minutes and serves hot and crispy waffles. It has dual non-stick surfaces that offer consistent results. The product also comes with a recipe book. You can also make paninis, hash browns, and biscuit pizzas with the waffle maker machine.
Key Features
Compact and portable
Comes with a free recipe book
Lightweight
The Anova Culinary Precision Cooker helps you cook vegetables, meat, and other items with proper control and precision. The smart device gives quick notifications when connected with your smartphone. You can receive notifications on the cooking status even when you are away from the kitchen (up to 30 feet away). Its detachable stainless steel skirt is easy to clean and maintain.
Key Features
Syncs with your smartphone for regular cooking notifications
Easy to clean and maintain
Get notifications from 30 feet away
Made of stainless steel
Dishwasher-safe
We all know the pain of cleaning a messy grill after parties and intensive cooking. Where most of the cleaning materials don't give best results, the Kona Grill Brush works very well on different kinds of grills. The brush is made of stainless steel. Its unique design has three brushes in one. It has no bristles or sharp edges and offers great results. The grill brush is especially effective on grills made of porcelain or ceramic materials.The brush is 125% more rigid than a standard brush.
Key Features
3 brushes in 1
No bristles or sharp edges
Stainless steel for better cleaning
125% more rigid than standard brushes
The Utopia Kitchen Skillet is made of pre-seasoned cast iron that helps retain the warmth of your food for long. It offers a large cooking space and can be used on various heat sources – gas, oven, electric, induction, and ceramic-glass top stoves. This skillet features a shiny black non-stick surface.You can use this cookware forsearing, sautéing, simmering, braising, baking, roasting, and frying.
Key Features
Made of pre-seasoned cast iron
Shiny black non-stick surface
Large cooking space
The Rubbermaid Storage Food Containers are leak-proof and BPA-free. They are made using high quality triton plastic. These plastic containers have built-in vents for a tighter fit. They are dishwasher- and freezer-friendly. They can stack perfectly over one another.
Key Features
High quality triton plastic
Built-in vents and tight lids for better grip and storage
Leakproof
BPA-free
Dishwasher-safe
The ChefSofi Mortar And Pestle Set is made using unpolished heavy granite. It comes with an anti-scratch protector and an Italian recipe book. The mortar and pestle are great for grinding and crushing a variety of herbs and spices.The mortar has a 500 mL capacity.
Key Features
Anti-scratch protector
Heavy duty unpolished granite
Ideal for crushing herbs and spices
Comes with an Italian recipe ebook
This cookie scoop can be a thoughtful gift for a dessert lover. One can use itto make evenly sized and baked cookies. The dough would release with a single squeeze and make perfectly even cookies. You can also create balls or scoops of ice cream, melon, sorbet, meat, fruits, among other items.
Key Features
Stainless steel
Rust-free
Corrosion-free
Great for making cookies, ice cream scoops, sorbet, meat or fruit balls
Very safe and easy to use
This cooking and serving setmakes for a great gift for people obsessed with cooking and cooking tools. The utensils are made using 100% bamboos and are eco-friendly. The set includes a spoon, a fork, a flat spatula, a slotted spoon, a slotted spatula, and a utensil organizer.
Key Features
Organic and eco-friendly utensils
BPA-free
Silicone-free
Toxin-free
The Fox Run Polished Marble Rolling Pin is the ideal gift for bakers. It is a must-have kitchen accessory for making pastries, tacos, and other baked items. The barrel is 10" long and is made of natural marble. It is cool and has a non-sticky surface. It features nylon ball bearings for smoother rolling.
Key Features
High-quality marble
Ideal for making pastries, tacos, and baked items
Contains nylon ball bearings
The Kamenstein Revolving 20-Jar Spice Rack comes with free spice refills for five years, and with pre-filled spices and herbs. It consists of herbs like basil, thyme, parsley, marjoram, garlic salt, coriander, rosemary, oregano, and more. The stainless steel revolving design is perfectly proportioned to fit into narrow spaces. The caps of the jars are labeled for easier identification.
Key Features
20 prefilled spice jars
Free spice refills for 5 years
Stainless steel
Fits into narrow spaces
Consists of herbs like basil, thyme, parsley, marjoram, garlic salt, coriander, rosemary, oregano, and more
The Bambusi Organic Cheese Board And Knife Set is perfect for serving different types of cheese along with sipping some wine. It has grooves that hold crackers and nuts and a draw for storing a cheese knife. The cheese board is made with 100% bamboo. It does not stain or absorb odors.
Key Features
Wooden handles to serve crackers, nuts, cheese, and more
Made of 100% bamboo
Does not stain or absorb odors
Thesedessert bowls and spoons are a perfect gift for a friend who enjoys a dessert treat every day. This set has 12 cone style bowls and blue, pink, and purple spoons. They are made of high-quality plastic that won't chip or crack. Each bowl has a capacity of 6 to 8 fluid ounces. The bowls and spoons are BPA-free and toxin-free.
Key Features
12 uniquely designed bowls and spoons
Capacity of 6 to 8 fluid ounces
BPA-free
Toxin-free
The Totally Bamboo Triple Salt Box is useful for storing an assortment of salts, herbs, or other seasonings. The boxes have swivel lids that close with a magnetic lock. They are made of 100% bamboo. You can also store jewelry or office supplies.
100% bamboo
Great for salts, pepper, herbs, spices and favorite seasonings
Magnetic lock
Thesemugs are made using 100% copper. The set comes with two mugs, two extra cooling straws, and a jigger. This set also includes a free creative recipe book for cocktails.
Key Features
High-quality copper mugs with creative copper straws
Cools beverages
Handcrafted with a unique hammer finish
The LUNAR Premium 6-Piece Cheese Knife Set is ideal for those who enjoy having cheese and wine. This set includes four cheese knives, one cheese fork, and one cheese spreader. This is a stainless steel set that doesn't rust or tarnish.
Key Features
High quality stainless steel cheese knife set
Consists of cheese knives, spreader, and cheese fork
Rust-free
Tarnish-free
TheCharcoal Companion Cast Iron Garlic Roaster & Squeezer Set will do wondersfor someone who loves authentic style cooking. It works great if you want great taste and lasting aroma in your barbeque. The set includes a garlic roaster and a squeezer. You can add some olive oil and salt on the garlic before roasting.This will give the garlic a smokey flavor.
Key Features
Made of pre-seasoned cast iron
Roaster measures 5.6" x 4.5" x 4.4" / Squeezer measures 3.4" X 3.4" x 2.1"
Designed to be used on the grill for better taste
The Hamilton Beach Electric Indoor Searing Grill is a perfect gift for your friend who loves grilled foods. The grill comes with a removable and easy to clean non-stick plate. It is made using stainless steel and is compact enough to carry to a beach or on a weekend trip. The grill cooks barbeque, steak, burgers, pizzas,  and many more.
Key Features
450oindoor grill for making a variety of dishes
Easy to clean and cook
Comes with a non-stick plate
Great for cooking steak, pizzas, burgers, BBQ, etc.
This Victoria Cast Iron Burger Press is seasoned with certified flaxseed oil and makes your meals ready in minutes. This device improves grilling and saves time. It evenly transfers retained heat and cooks a perfect meal. It comes with ready-to-use seasoning of flaxseed oil.It works great for cookingbacon, beef, burgers, poultry, flatbreads, grilled sandwiches, panini, quesadillas, etc.
Key features
High-quality cast iron burger and sandwich press
Comes with flaxseed oil seasoning
Non-GMO flaxseed oil
The Proctor Silex Sandwich Toaster can be a great gift for that friend who loves sandwiches. One can make hot sandwiches, toast, and omeletswith this machine. It comes with non-stick plates that are easy to use and clean. You can make hot desserts, French toast, and other satisfying meals with this toaster.
Key Features
Great for making toasts, omelets, hot desserts
Easy to clean non-stick plates
Thisfondue pot has a non-stick coat that lasts long. It is PFOA- and PTEF-free. The fondue set consists of eight fondue forks, a removable plug, and a fork holder ring. The pot can be used to cook cheese, chocolates, and other items. The surface of the pot does not scratch easily.
Key Features
Titanium-infused duraceramic non-stick coating
Non-stick coating lasts 8 times longer
Cooks 30% faster than other fondue pots
Adjustable temperature control
Comes with 8 fondue forks and 1 removable plug and holder ring
The Secura Air Fryer is the right choice for oil-free cooking. The set comes with an air fryer, recipe books, a BBQ rack, and skewers. The fryer enables one to make mouth-watering foods without frying them. It has a 60-minute cooking timer with the auto-shutoff feature. The air fryer has variable temperature control from 180o F to 400o F.
Key Features
Oil-free cooking
60-minute cooking timer with auto shut off
Variable temperature control
Comes with recipe books, BBQ racks, and skewers
The Fizzics Beer Dispenser comes with added features like USB power, 25% faster pour, and a large base to accommodate bigger glasses. It works with any beer like lagers, ales, stouts, IPAs, sours, porters, ambers, and more. The device converts the natural carbonation of beer into uniform sized bubbles.
Key Features
Long-lasting and durable
Pours beer 25% faster
Comes with USB powering
Micro Foam Technology
Thiscoffeemaker is an ideal gift for coffee lovers. It comes with a one-touch control for operation. It is compact and saves space in the kitchen. The device makes fivecups of coffee and comes with a smart sneak-a-cup feature–it stops the flow of coffee temporarily, and you can take your coffee before it stops brewing.
Key Features
One-touch control for easy operation
Makes 5 cups of coffee
Compact design
Smart sneak-a-cup feature
The iTouchless 13 Gallon Stainless Steel Automatic Trash Can comes with an odor-absorbing filter. The mere motion of your hands can open its lid. It contains a natural carbon filter that neutralizes odors. It only draws power as needed; it has three times the battery life compared to other similar trash cans. The trash can is made of stainless steel whose surface is germ-resistant and fingerprint-proof.
Key Features
1 natural carbon odor filter to absorb odor
Germ-resistant
Fingerprint-proof surface
Extra long battery life
One can reorganize their kitchen with the multipurpose Fullstar Vegetable Chopper And Spiralizer. It comes with four interchangeable blades,a built-in chop lid, and a storage counter for storing all the chopped vegetables. The product is made using heavy duty stainless steel. The chopper can be disassembled for easy cleaning.
Key Features
Heavy duty stainless steel
Rust- and stain-resistant blades
Razor sharpness for crisp and smooth cutting
Smooth grip handle
BPA-free
4-in-1 slicer and chopper
The Zevro Dry Food Dispenser Dry can hold up to 17.5 ounces of cereal. It works great for storing nuts, candy, and granola. The dispenser preserves freshness for up to 34 days. The surface is scratch-proof and shatterproof.
Key Features
Scratch-resistant
Shatterproof products
Preserves freshness for 34 days
The Totally Bamboo 3-Piece Bamboo Serving And Cutting Board Set is made using 100% bamboo. The cutting boards are also easy to clean and are gentle on the knives. They provide a strong and dense cutting surface.
Key Features
100% original bamboo
Comes in three different sizes
Easy to clean and store
Strong cutting surface
Go through the list and get your foodie friend their favorite something! These gifts would be lighter on your pocket; and they would mean a lot to your loved ones.