13 Best Gluten-Free Moisturizers For Healthy Skin In 2023
Stay safe from gluten allergies and infections with these skin-friendly formulas.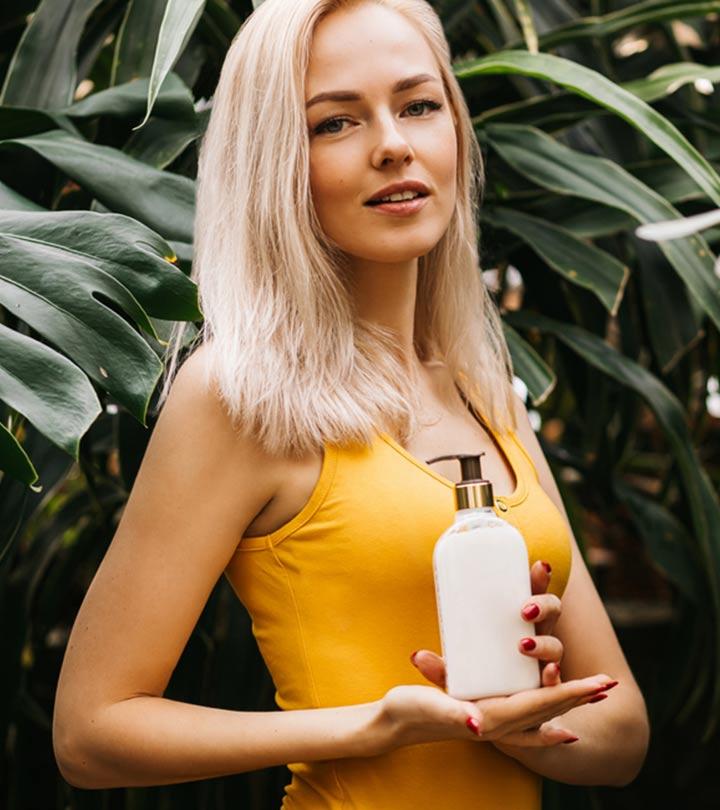 Finding the best gluten-free moisturizer for skin is not a luxury; it's a necessity. Gluten allergy does not just affect you with ingestion; it can cause allergies if the ingredients have gluten contents in them too. These can pose a threat to your sensitivity and cause severe rashes if you are gluten intolerant. Now you will wonder how using a shampoo, conditioner, or cream that contains gluten can affect you. These products don't just work at the surface but seep in layers too. It can make your skin turn red and inflamed and may even lead to celiac disease or an irritated gut. So to keep all such unprecedented problems at bay, you should look into your products and choose the ingredients wisely. Gluten-free commitment is severe, and thankfully more brands are pouring in to give you allergy-free products. These moisturizers are full of vitamins and essential oils that ensure your skin is pampered and supple without worrying about rashes and allergies. So, are we ready to give our skin the treatment it deserves? If you are unsure which brand will work for your skin and give it all the nourishment according to your skin type, we are here to help. Here are 13 gluten moistures from the choicest brands that will help you keep your skin soft and radiant always.
13 Best Gluten-Free Moisturizers For Skin That Glows From Within
Pros
Suitable for sensitive skin
Face and body moisturizer
Non-comedogenic
Fragrance-free
Lightweight
Suitable for conditions like eczema
Cons
May not be best suited for very oily skin types
Price at the time of publication: $13.49
Pros
Lightens dark spots and uneven skin tone
Ocular-tested
Free of parabens and BPA
Cruelty-free and vegan
Lightweight formula
Cons
Price at the time of publication: $35
Pros
Alcohol-free
Made with natural ingredients
Suitable for all skin types
Dermatologically-tested
Cruelty-free
Non-greasy and unscented
Cons
Some users felt that it felt slightly heavy for day wear
Price at the time of publication: $21.99
Pros
Plant-based formula
Hypoallergenic
Non-greasy
Hydrating formula
Long-lasting
Fragrance-free
Paraben-free
Vegan
Cruelty-free
Cons
Price at the time of publication: $23.5
Pros
Long-lasting hydration
Non-greasy
Hypoallergenic
Easy-to-apply
Cruelty-free
Vegan
Paraben-free
Phthalate-free
Dermatologically-tested
Cons
May not be ideal for smell sensitive people
Price at the time of publication: $7.99
Pros
Natural fragrance
Paraben-free
Safe for all skin types
Organic ingredients
Cons
Some may find the consistency of this moisturizer to be relatively thin.
Price at the time of publication: $8.01
Pros
Made with natural, food-grade ingredients
Vegan and cruelty-free
Thick and non-greasy consistency
Absorbs quickly
Long-lasting
Cons
Some may find the scent intense
Price at the time of publication: $28.16
Pros
Organic and natural ingredients
Sweet fragrance with aromatherapeutic benefits
Doesn't clog pores
Suitable for sensitive skin
Free from alcohol and soy
Vegan
Cons
Price at the time of publication: $28
Pros
Suitable for mature, aging skin
Moisturizing natural ingredients
Absorbs easily
Non-greasy formula
Cruelty-free and non-toxic
Lightweight
Cons
Price at the time of publication: $58
Pros
Hypoallergenic
Suitable for adult use
Non-sticky formula
Biodegradable
Vegan
Non-greasy
Cons
Thick consistency of this moisturizer may stain clothes
Price at the time of publication: $18.97
The Green Leaf Naturals Amazing Aloe Vera Moisturizing Cream is designed to improve the appearance and health of your skin. It is formulated with aloe vera gel, which has many benefits for the skin, such as hydrating, soothing, and reducing inflammation. It also contains various natural plant extracts and moisturizing oils, including macadamia nut oil, coconut oil, avocado oil, and the richness of vitamin E. These ingredients work together to hydrate and nourish the skin, which helps improve its appearance and promotes a youthful, healthy glow.
It is infused with shea butter, chamomile, and lavender, which help calm and soothe the skin. The combination of these ingredients creates a powerful anti-aging moisturizer that deeply hydrates the skin and regenerates skin cells. The creamy texture spreads like silk and absorbs quickly into the skin.
Pros
Organic formula
Reduces inflammation
Soothes the skin
Offers a healthy glow
Cruelty-free
Paraben-Free
Fragrance-free
GMO-free
Cons
None
Price at the time of publication: $19.95
Pros
Soothes insect and bug bites as well
Moisturizing formula
Cooling effects
Organic ingredients
Non-greasy
Cons
Formula might be too heavy for oily skin types
Price at the time of publication: $16
Pros
Safe for sensitive skin
Hypoallergenic
Vegan
Non-sticky
Cruelty-free
Parabens-free
Nut-oil-free
Casein-free
Cons
None
Price at the time of publication: $19.99
Now that we've looked at the best gluten-free moisturizers on the market, let's dive right into how you can choose the right one for your skin type and concerns.
How To Choose The Right Gluten-Free Moisturizer
Even though gluten-free moisturizers are made with mostly natural ingredients, some might contain scents that provide aromatherapeutic benefits. However, some may find that fragrances can cause headaches and irritation. If you're someone that likes a slight scent in your product, look for moisturizers that contain subtle aromas.
Gluten-free moisturizers help those with skin sensitivities like dryness, flaking, and inflammation. With the inclusion of moisturizing and hydrating ingredients like essential oils, antioxidants and vitamins, you can reap the full benefits of these creams. Oily skin types should be on the lookout for elements like salicylic acid and niacinamide, whereas AHAs and BHAs are great exfoliating ingredients to help combination skin. While hyaluronic acid, oat ingredients, wheat germ oil and glycerin give dry skin a hydration boost, people with sensitive skin will benefit from ingredients like aloe vera, shea butter and chamomile extract. It's best to look for products with nourishing ingredients so that your skin is left feeling soft and plump round-the-clock.
Since the skin, in general, can be sensitive, you'll need to take care of it closely. Look for moisturizers free from parabens, sulfates, GMOs, petroleum, and alcohol, among other potentially harmful ingredients. If you find that a product is cruelty-free and vegan, that makes things even better for your skin.
Gluten-free moisturizers can either have an extremely thick consistency or a thin, water-like consistency, and there is no in-between. Choosing the right consistency depends mainly on your skin type and the weather conditions they are prone to. Thick, heavy lotions will take care of dry skin all year round, and especially in winters. Thin consistencies suit normal, combination, and oily skin types better as they absorb quickly and feel non-greasy.
Frequently Asked Questions
Do gluten-free moisturizers clear your skin?
If the moisturizer you're using is also non-comedogenic, there's a chance that your skin will clear up. Non-comedogenic products won't clog pores, so you can prevent blackheads and breakouts. The absence of gluten in your skin care routine doesn't guarantee clear skin unless the product also comes infused with other ingredients known to clear up the skin, like tea tree oil or witch hazel.
Does gluten make acne worse?
There's no clinical evidence to prove that gluten causes acne or makes it worse. Some people that are sensitive to it may find that they have skin reactions like inflammation or redness.
Can gluten be absorbed through the skin?
No, your skin cannot absorb gluten. It must be ingested to be able to cause an allergic reaction. That is the reason why lip products like lip balms and lipsticks that contain gluten must be steered clear of if you're gluten intolerant.
Is it safe to use gluten in skin care and cosmetics?
Gluten is an inflammatory substance that can cause skin allergies, worsen acne and breakouts, and cause skin inflammation. If you are prone to these conditions or are sensitive to gluten, it's best to avoid gluten-included products.
Can over-moisturizing cause wrinkles?
Yes, excessive moisturizing causes the skin to produce less moisture on its own, resulting in lines and wrinkles.