15 Best Glycolic Acid Products That Exfoliate The Skin – 2022
Look younger, fresher, and brighter in an instant with this almost-magic skincare ingredient.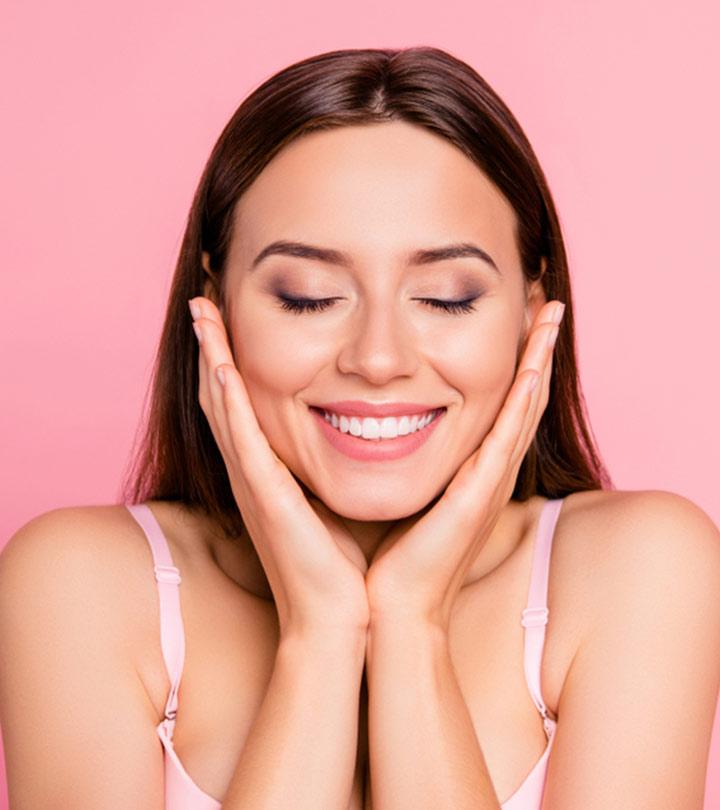 Using glycolic acid products is the best way to exfoliate the skin without irritating it. You don't need to splurge on pricey face treatments or suffer through painful deplaning procedures. Rather, you can spend your money on the best glycolic acid products. Glycolic acid is a natural exfoliator that is safe, gentle, and effortlessly removes dead skin cells, making it a must-have for anyone with dull, dry, tired, or aging skin.
So, What Does Glycolic Acid Do?
Glycolic acid is fiercely tough on dead skin cells but gentle on the skin. It scrapes off the dull and dry upper layer to make way for softer, glowing, and younger-looking skin. And adding to that, it boosts collagen production as well, which means you can fight both early signs of aging and deep-set wrinkles with these gems in your skincare routine. Now, are you curious to try one? We bet you won't be disappointed!
So, who's ready to shed that extra gunk on your skin effortlessly? Scroll on to check out our list of the 15 best glycolic acid products for you.
Read on to know more!
Top 15 Glycolic Acid Products To Restore Your Youthful Glow (Buying Guide)
To rage war on wrinkles, you must start with the right cleanser! Neutrogena Rapid Wrinkle Repair Prep Cleanser has glycolic acid, salicylic acid, and micro-exfoliants to exfoliate all the dead skin cells thoroughly but gently. Promising visible changes in just 1 week, this wrinkle-repair cleanser for dry skin is also dermatologist-tested, making it one of the most trusted brands on the market. Yep, ready to go anti-wrinkle with this one?
Pros
Exfoliates gently
Preps skin for retinol
Improves texture and eliminates dry skin
Leaves skin smooth, soft, and radiant
Non-comedogenic, non-stripping, and oil-free
Soap-free, paraben-free, and free from plastic microbeads
Cons
Not suitable for sensitive skin
Price at the time of publication: $24.22
Get rid of the excess oil without feeling stripped! A must-try for oily skin, acne-prone skin, and sensitive skin users, this mild exfoliator will cleanse all the dirt, impurities, and oil build-up while moisturizing your skin intensely. Ideal for men, women, and teenagers dealing with cystic acne, its organic blend of shea butter, bamboo, tea tree extract, and glycolic acid ensures multiple benefits with every use. From preventing breakouts, greasiness to countering dark spots, fine lines, and wrinkles, consider your skin renewed and refreshed after every wash with this cleanser. Try it to witness a difference in your dull and tired skin!
Pros
Exfoliates intensely
Eliminates makeup residue
Reduces blemishes and redness
Leaves skin brighter, softer, and smooth
Improves texture and treats hyperpigmentation
Sulfate-free, paraben-free, and cruelty-free
100% organic with peppermint, lavender, willow bark, and more
Cons
Not suitable if you are sensitive to smell
Price at the time of publication: $22.9
Travel lovers, keep your skin fresh, glowing, and guarded against wrinkles with these easy-to-use exfoliating pads. Made of non-woven soft material and shaped like a waffle, these super-gentle pads are soaked in 20% glycolic acid, vitamin B5, C, E, and extracts of allantoin, calendula, and green tea. And also, cleansing and exfoliating are not the only benefits it offers. It fights acne, fades acne scars, reduces bumps, smoothes fine lines, and repairs UV damages as well. Too good to be missed, we think!
Pros
Anti-aging formula
Gentle and non-irritating
Hydrates intensely
Leaves skin smooth and soft
Improves texture and stimulates collagen
Protects with anti-inflammatory ingredients
FDA-registered, cruelty-free, and eco-friendly
Cons
Slightly sticky
Not suitable for sensitive skin
Price at the time of publication: $19.95
Toners are so underrated. And this one with 7% glycolic acid will make you regret not having bought it earlier. Clarifying leftover residue post-cleansing and making your skin look refreshed and brighter, it also exfoliates dead skin cells and clogged pores effortlessly. So, if you are dealing with dull, dry, tired, or dehydrated skin, this toner can be your ultimate redeemer. You can also check this YouTube video for a complete idea about the product.
Pros
Exfoliates intensely
Improves skin tone and texture
Leaves skin smooth and radiant
Suitable for dry skin
Cons
Not suitable for sensitive or broken skin
Price at the time of publication: $19.98
Trust Loreal Paris to be your age-defying weapon with this serum infused with 10% pure glycolic acid. Lightweight and gentle, so you don't have to worry about your skin being irritated, this serum is also dermatologist-tested. Targeting dark spots, wrinkles, and uneven skin tone, it also contains aloe that ensures intense hydration. Go on, age like a stunner with this one!
Pros
Exfoliates dead skin cells
Ensures results in 2 weeks
Leaves skin firmer and younger-looking
Paraben-free, fragrance-free, and dye-free
Ideal for daily use and suitable for all skin types
Cons
Applying too much may turn skin sticky
Price at the time of publication: $16.87
What's special about this anti-aging face cleanser? It deep cleans in every wash! Eliminating the impurities thoroughly, this enriching blend pulls out dirt from clogged pores and leaves your skin nourished and revitalized. And to those wondering what's in the formula? It's all oils and botanical extracts! It contains jojoba oil, willow bark, olive oil, rosehip oil, and tea tree oil along with MSM, kojic acid, jojoba beads, and 20% glycolic acid. Is your cleanser as enriching as this one?
Pros
Eliminates oil buildups
Cleanses thoroughly
Prevents premature aging
Combats dull, tired, and dry skin
Fades sunspots, dark spots, age spots, and acne scars
Ideal for makeup removal
Vegan and cruelty-free
Suitable for acne-prone and oily skin
Cons
Not suitable for sensitive skin
Price at the time of publication: $19.75
Tighten up with this toner that claims to soften fine lines and wrinkles! Mario Badescu Glycolic Acid Toner with glycolic acid, grapefruit extract, and aloe vera will exfoliate the impurities, hydrate intensely and leave the skin looking refreshed and firmer. Just the toner you need to tame and control those unwanted lines, give this anti-aging formula a try if you haven't already.
Pros
Mild formula
Refines and diminishes pores
Soothes and smoothens the skin
Improves the skin's texture and tone
Ensures younger-looking complexion
Suitable for combination and dry skin
Gluten-free, alcohol-free, and vegan
Cons
It may irritate sensitive skin.
Price at the time of publication: $18.0
Beat dryness with this hyaluronic acid and glycolic acid blend in a moisturizing cream. Retaining the optimal moisture for your skin to look supple, hydrated, and plump, this cream also eases fine lines and wrinkles effortlessly. And given how dryness can lead to the accumulation of dead skin cells, this ultra-moisturizing blend will shed it all to leave a touchable soft glow. Indulge and pamper, ladies!
Pros
Dermatologist-recommended
Ultra-creamy formula
Retains moisture
Soap-free and fragrance-free
Hypoallergenic, gentle, and non-comedogenic
Suitable for dry, damaged, sun-damaged, and rough skin
Cons
Thin consistency
Not suitable for acne-prone skin
Price at the time of publication: $25.54
This bottle may look small, but do not underestimate its powerful formula! Softening the look of the fine lines, wrinkles, acne scars, dark spots, and minimizing pores, it's like an age-reversing tonic in a bottle! Leaving your skin refreshed and hydrated (all thanks to the infused hyaluronic acid), the formula also contains green tea, retinol, and 30% glycolic acid. One of the best glycolic acid peel products, try it to witness the glow up!
Pros
Boosts collagen
Exfoliates clogged pores
Corrects uneven skin tone
Ensures a healthy complexion
Prevents acne and breakouts
Diminishes sunspots and hyperpigmentation
Vegan, cruelty-free, and paraben-free
Suitable for all skin types
Cons
Price at the time of publication: $9.99
Moisturizer but with exfoliating power! Watch your skin renew and refresh back to its glowing days with this one. Loosening and clearing the dead skin cells and making way for softer, healthier, and new skin, this anti-wrinkle exfoliant is a must-try for those dealing with skin discoloration too. And the best part, the formula is anything but harmful! Along with 8% glycolic acid, the gel contains green tea and chamomile to soothe your skin and soften stubborn fine lines as well. Also, are you looking for paraben-free glycolic acid products? Then Paula's Choice is the one for you!
Pros
Lightweight gel
Hydrates intensely
Corrects uneven skin tone
Exfoliates and refines pores
Leaves skin healthy and radiant
Improves complexion and repairs sun damages
Gentle and fragrance-free
Suitable for normal, dry, oily, and combination skin
Cons
Not suitable for sensitive skin
Price at the time of publication: $10.0
Dryness, dullness, and rough skin stand no chance against this triple-action exfoliator! Claiming to cleanse intensely but gently enough to not irritate, watch the dullness and dryness fade like a charm with Murad. Powered with not one but three acids— glycolic, salicylic, and lactic, it leaves your skin with no choice but to break free from dullness and appear brighter and younger again. Don't believe us? Try it!
Pros
Boosts cell turnover
Ensures a polished look
Improves the skin's texture
Suitable for combination, oily, normal, and dry skin
Cons
Price at the time of publication: $16.0
Why settle for a regular body wash when Touch KP Exfoliating Body Wash guarantees a healthy glow from head to toe? Switch now to this body cleanser with glycolic acid, hyaluronic acid, vitamin E, salicylic acid, aloe vera, and Gotu Kola as it promises to make your skin look healthy and hydrated always. Also, it claims to deep-clean skin without drying and is a must-try for those with keratosis pilaris, body acne, dullness, uneven texture, tone, and more. Why miss it?
Pros
Oil-free formula
Stimulates collagen
Retains and boosts moisture
Soothes and reduces redness
Eliminates bumps, roughness, and sebum
Cruelty-free and FDA-registered
Non-irritating, non-drying, and 3.5 pH balanced
Free from drying alcohols, dyes, phthalates, parabens, sulfates, and more
Cons
Not ideal if you are sensitive to smell
Price at the time of publication: $29.95
This exfoliating cream packed with pure crystalline glycolic acid feels nothing but luxe on the skin. Unfurling the experience of a rejuvenating spa as you apply, the infused antioxidants make sure your skin is thoroughly exfoliated and pampered in the process. And if you are wondering what makes it so premium, it's the power-packed formula that contains 20% glycolic acid, vitamin C, A, E, and green tea. Now, who's ready to say goodbye to discoloration, fine lines, wrinkles, and skin damages with this one?
Pros
Anti-aging formula
Improves texture and tone
Protects from free radicals
Leaves skin healthy and younger-looking
Non-comedogenic and oil-free
Fragrance-free, paraben-free, and gluten-free
Suitable for dry, normal, and combination skin
Cons
Price at the time of publication: $38.0
All eyes on this one, because exfoliation is a must for your skin! Get rid of the dirt, oil buildups, pollution, and impurities with this ultra-creamy yet sulfate-free face wash. A great option to use pre-shave to soften hair, this cleanser targets dead skin cells, razor bumps, ingrowths, and clogged pores as well. Guaranteeing the deepest clean with every wash, it is infused with 4.2% glycolic acid, vitamin C, A, E, and aloe vera. Do you know a better combo of exfoliation and nourishment than this? Tell, we'll wait.
Pros
Non-foaming cleanser
Retains moisture and soothes skin
Reduces fine lines and wrinkles
Protects against free radical and environmental damages
Dermatologist-tested, allergy-tested, and cruelty-free
Free from parabens, triclosan, phthalates, GMOs, gluten, and more
Suitable for oily, combination, and normal skin
Cons
Not ideal if you prefer rich lather
Price at the time of publication: $13.0
Saving the bliss for the last— this fruity face mask will make your skincare routine utterly delightful (especially if you are a fruit lover!). High on watermelon, glycolic acid, lychee, beet, and purple carrot, it's like a refreshing and healthy juice for your skin to stay supple, healthy, and hydrated. Moisturizing while exfoliating the dead skin cells, we don't know about you, but your skin will definitely enjoy the benefits of this fruity-scented face mask. Try it!
Pros
Ensures results in 2 minutes
Softens and smoothes skin
Brightens and repairs damages
Leaves skin polished and glowing
Suitable for sensitive skin
Cons
Not suitable if you are sensitive to smell
Price at the time of publication: $7.1
Exfoliating skin at home now looks easy-peasy! There you go, those were the 15 best glycolic acid products that you much check out this season. And, if you need assistance with choosing the right ones, we've listed some tips in the buying guide below.
Buying Guide
How To Choose The Best Glycolic Acid Products?
Look out for the following features in the product before buying:
Skin type: First and foremost, no matter what product you choose, it should be suitable for your skin type if you want to enjoy the maximum benefits and witness desirable results.
Percentage of glycolic acid: Yep, don't just look for glycolic acid; inspect the percentage of glycolic acid in the formula to know how intensely it will act on your skin. Those with visible fine lines, wrinkles, dead skin cells, or dryness issues must opt for up to 15% glycolic acid, or consult your dermatologist before applying.
Non-drying & non-irritating: Many exfoliation products end up drying or stripping the natural oils in the process, which is a big no if you want to restore your natural glow. Hence, pick a formula that guarantees non-drying and non-irritating exfoliation for the best experience.
Anti-aging benefits: Why settle for exfoliation only when products with glycolic acid offer anti-aging benefits as well? Hence, inspect whether the product can deal with fine lines, wrinkles, age spots, and hyperpigmentation.
Nourishing formula: Other than glycolic acid, look at the other ingredients too, and how beneficial they are for your skin. The more nourishing, moisturizing, and hydrating the formula is, the quicker your skin will heal and radiate.
Why Trust StyleCraze?
The author, Vaishnavi Kothuri, is a hair and beauty enthusiast who stays updated with the latest skin care products. For this article, she conducted a thorough research of product specifications and user feedback before curating the list. She considered parameters such as the ingredients, skin type, and anti-aging formula for a better experience. The recommended glycolic acid products are chemical-free, non-comedogenic, and add a healthy glow to the skin.
Frequently Asked Questions
Is glycolic acid good for your skin?
If your skin is looking dull, dry, rough, or dealing with stubborn aging lines, then face products with glycolic acid will fight all these problems for you. Besides these, it exfoliates intensely to unclog pores and helps with skin renewal as well.
Are products with glycolic acid safe during pregnancy?
Yes, topical usage of glycolic acid is safe during pregnancy. However, we recommend you consult your doctor before using pregnancy-safe glycolic acid products.
Does glycolic acid make your skin glow?
Yes, absolutely! Glycolic acid is a natural exfoliant that sheds all the dead skin cells effortlessly, thus making way for newer, healthier, and glowing skin to the surface.
Is it OK to use glycolic acid every day?
It depends on your skin type. Ideally, products with up to 15% glycolic acid are safe to use once a day, daily.
Can I leave glycolic acid overnight?
To enjoy the maximum benefits of glycolic acid, you can use it overnight as it helps the skin recover without any interference of skin-damaging radicals or other topical applications.
Is retinol or glycolic acid better?
It depends on your skin condition. If dull, dry, or tired skin is a concern for you, then glycolic acid is a better option as it is milder than retinol.
Recommended Articles