The 10 Best Golf Rain Gloves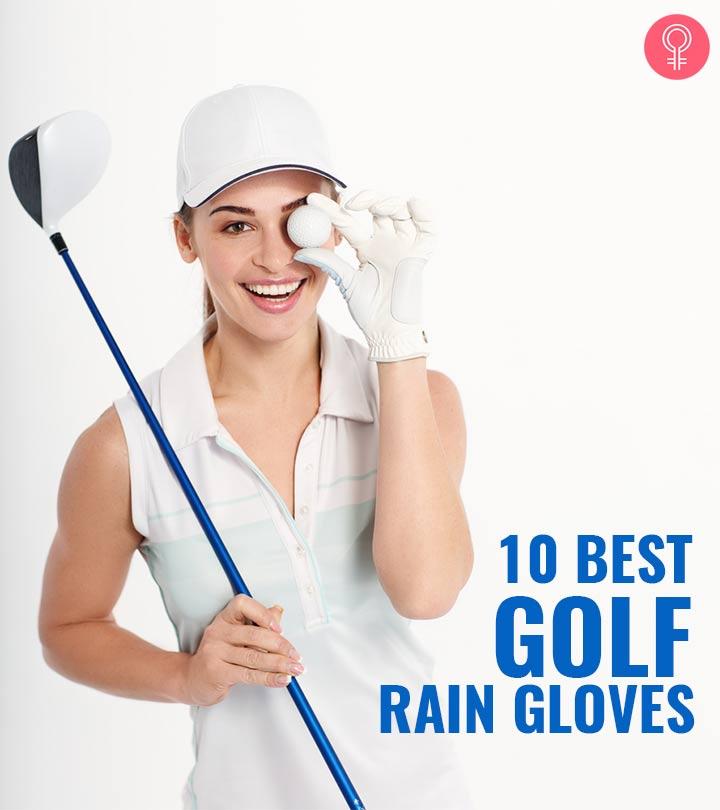 Playing golf can be the ultimate stress-reliever. Be it summer, winter, or the rainy season, a round of golf will surely lift your mood. But playing golf when the weather is rainy or damp can be a challenge. Your club can be wet and slippery, and getting a firm grip may not be easy.
This is where a golf rain glove can help. It can help you get a firm hold on the club and make your practice more effective. Here we have listed the 10 best golf rain gloves available on the market. Keep reading.
The 10 Best Golf Rain Gloves
The FootJoy Men's RainGrip Golf Gloves provide a quick-dry comfort. They are made of a specific QuikDry II knit material along the back of the fingers. This material assures optimum breathability, flexibility, and quick-drying comfort. The gloves are equipped with a ball marker. The ball marker offers golfers a quick and easy solution to mark their ball. The gloves have an angled, comfortable closure. It is strategically positioned for a precise fit. The glove palms are auto-suede knit. It provides an unmatched grip in wet or humid conditions. This offers you maximum control over your club.
Pros
QuikDry II knit material provides quick-dry comfort
Breathable and flexible material
Ball marker for marking golf ball
Angled comfortable closure for precise-fit
Auto-suede knit provides unmatched grip 
Cons
None
The Finger Ten Men's Golf Glove will help you develop your performance in any weather condition. The gloves are made from high grade cabretta leather and have a padded enhanced grip. The back of each glove is made from synthetic leather. It has strategically placed lycra spandex in the fingers that provides flexibility and breathability in key areas. The gloves are convenient to be worn and removed. They are separately made for the left and right hand.
Pros
Made from high grade cabretta leather
Padded enhanced grip
Lycra spandex provides flexibility and breathability
Cons
The Srixon Golf Rain Gloves work well in both wet and cold conditions. The gloves provide an unmatched grip in humid conditions as well. The palms are made from microfiber suede material. This makes the gloves tear-resistant and offers added grip. The back of each glove has an advanced quick-dry knit material. This material assures optimum breathability and flexibility. The material also helps fight rain and humidity.
Pros
Unmatched grip in wet and humid conditions
Microfiber suede palms for added grip
Tear-resistant
Breathable and flexible
Cons
None
The Mizuno Rainfit Men's Golf Gloves feature Mizuno Clarino, which is an elite Japanese synthetic suede. This material provides superior grip during wet conditions. The gloves are equipped with 3D printed palms. The gloves have neoprene wristbands that offer additional comfort around the wrist for a better fit and feel. The gloves have flexible mesh inserts that provide added comfort.
Pros
Mizuno Clarino material for superior grip
3D printed palms
Neoprene waistbands for a better fit and feel
Flexible mesh inserts for added comfort
Cons
None
The Bionic Men's AquaGrip Golf Glove is equipped with patented pad technology design. This provides a better grip in wet weather and more durability in areas prone to wear and tear. The glove includes a suede microfiber material. This material becomes tackier when wet and reduces club slippage. It also provides more durability than a traditional leather glove. The patented pad system helps even out the surface of the hand. The gloves also have a double-row finger-grip system that promotes a lighter, more stable grip. The lycra motion and web zones provide better range of motion and a more comfortable fit. The gloves also have a patented pre-rotated finger design that complements the natural closure of the hand and reduces fatigue.
Pros
Patented pad technology design for better grip
Suede microfiber material reduces club slippage
More durable than traditional leather gloves
Double-row finger-grip system for stable grip
Lycra motion and web zones for better range of motion
Patented pre-rotated finger design for natural hand closure
Cons
None
The Cobra Golf Stormgrip Rain Glove is made from 89% polyester and 11% elastane. The palms of the gloves are made from storm grip suede. This provides maximum grip in wet conditions. The cuffs of the gloves are tailored and provide an optimal fit and feel. The index fingers of the gloves are compatible to an electronic touch screen. They also has a DWR (durable water repellent) coating that will keep your hands dry.
Pros
StormGrip suede for maximum grip
Tailored cuff for optimal fit and feel
Index finger is electronic touch screen compatible
DWR coating keeps hands dry
Cons
None
The Amy Sport Golf Gloves are made from high quality 3D performance mesh. This provides a perfect fit to the user. The material is breathable and prevents moisture-wicking. The gloves are great for all weather conditions. They have a great grip in damp conditions and provide a quick-drying comfort. The gloves are available in two colors – grey and green.
Pros
3D performance mesh for perfect fit
Breathable material
Prevents moisture-wicking
Offers quick-drying comfort
Cons
None
The HJ Weather Ready Rain Golf Gloves are all-weather gloves. They are made from a nylon mesh that provides great ventilation and helps the gloves dry quickly. They have high performance micro-suede palms that come attached with honeycomb style silicones. They provide excellent grip in all weather conditions. They also have reinforced finger bands that stabilize the fingers and keep them from twisting. The gloves have a DriText wristband that is designed to wick away moisture.
Pros
Nylon mesh provides ventilation
Micro-suede palms for excellent grip
Reinforced finger bands keep fingers from twisting
DriTex wristband helps wick away moisture
Cons
None
The Ray Cook Golf Rain Gloves are designed to function in the worst weather conditions. The gloves will give maximum protection even under stormy conditions. They have a poly impregnated palm. This ensures an excellent grip. The gloves are made from spandex that ensures lasting comfort while in use.
Pros
Poly impregnated palm for excellent grip
Spandex ensures lasting comfort
Cons
None
The MFH Mission Tactical Gloves are durable golf gloves that can perform in any weather condition. The gloves are made from artificial leather, plastic, and elastane. These materials make the gloves breathable and allow them to dry quickly. The gloves also contain vent holes for added breathability. The thumb and index finger of the gloves are foldable. The gloves also have a rubber hook-and-loop cuff closure that ensures a perfect and secure fit. They have leather-lined palms for excellent grip even on wet surfaces.
Pros
Breathable and quick-drying gloves
Vent holes provide added breathability
Foldable thumb and index finger
Rubber hook-and-loop cuff closure for a secure fit
Leather-lined palms provide excellent grip
Cons
None
You don't want an occasional drizzle to stop your game of golf. A pair of golf rain gloves help you get a firm grip on your club and continue with the game irrespective of the weather. Pick your favorite brand of gloves from this list and start using them today!
The following two tabs change content below.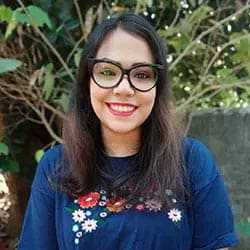 Sucharita Mishra
Sucharita Mishra has a Master's degree in Biotechnology and specializes in writing on Health and Wellness. She has worked on determining various heavy metals present in green tea for her Master's dissertation at CSIR- CFTRI, Mysuru. After completing her degree, Sucharita decided to pursue her passion for writing. She is addicted to all things black and aspires to become a bat one day.