10 Best Gooseneck Kettles – Reviews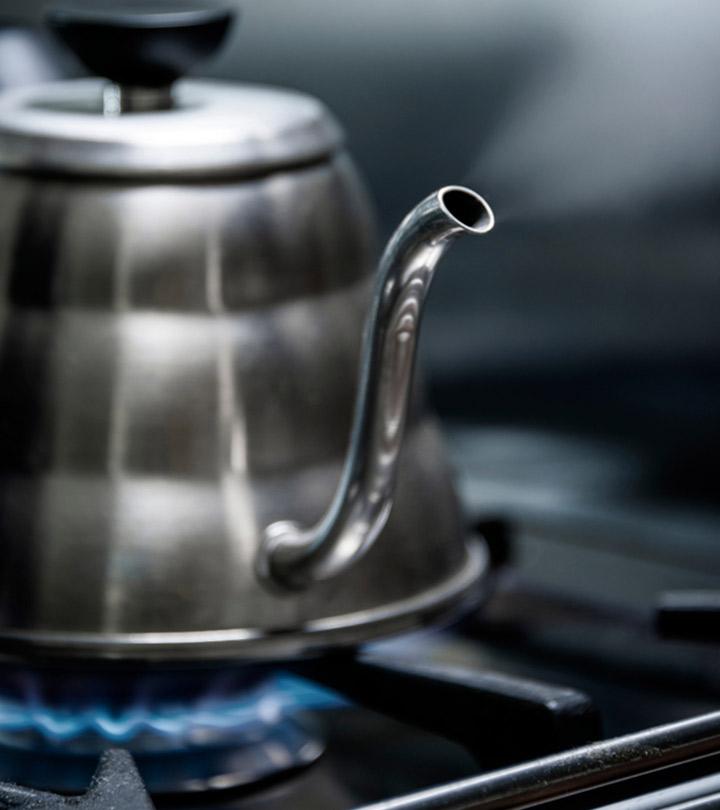 Gooseneck kettles provide a better way to replace your regular coffee kettle or a hefty coffee making machine. They are specially designed to enhance the flavor and texture of the coffee. These ultimate pour-over coffee devices are lightweight and easy to store and carry.
A perfect gooseneck kettle should be safe to use, leakproof, have a pouring control, and not give a toxic, chemical-like flavor to the brew. If you are looking for a suitable gooseneck kettle to add to your kitchen and kickstart your day, you have landed at the right place. Here, we have listed the 10 best gooseneck kettles available online. Read on to know more about all of them.
10 Best Gooseneck Kettles – Reviews
The COSORI Electric Gooseneck Kettle allows you to choose from five different temperature settings to make the brew of your choice. It boils the water in no time and lets you control the water flow while you pour your coffee. It is equipped with a touch-sensitive control that starts the kettle with just a single touch. It has no complicated settings. Its leakproof design lets you pour coffee without any mess. The spout is made with high strength laser welding.
The kettle is also easy to be cleaned. You can either descale it with vinegar or wipe it off using a cloth. Its lid is made with toughened stainless steel that is safe to touch even as the water boils. Its non-slip handle stays cool enough and allows you to hold it conveniently. The kettle also features overheat protection and boil-dry protection.
Its non-slip base lets you secure the cord underneath it. The kettle is made of food-grade stainless steel. It includes no Teflon or chemical coating. Hence, the taste and flavor of the coffee remain intact. Its British STRIX thermostat technology shuts off the kettle automatically as the water reaches the desired temperature.
Specifications
Dimensions: 12.28 x 9.61 x 7.8 inches
Weight: 3.41 pounds
Capacity: 0.8 liters
Pros
Ready tone beep
Quick heating
Auto shut-off feature
Non-slip handle
Non-slip base
Easy to clean
Memory function
Cons
The base can become rusty
The Coffee Gator Gooseneck Kettle is made with premium quality stainless steel. This kettle provides steady water flow thanks to its gooseneck spout. Its triple-layer base makes it compatible with any kind of stovetop, including induction, gas, and ceramic. The base stays rust-free.
The kettle is equipped with an inbuilt temperature gauge that efficiently delivers the perfect brew with no bitter taste. Its thermometer helps release the flavor and complex oils to present you with a smooth and steady cup of coffee.
Specifications
Dimensions: 10.15 x 5.6 x 5.2 inches
Weight: 1.17 pounds
Capacity: 1 liter
Pros
Rust-free base
Suits all stovetops
Lightweight
Easy to clean
Easy to store
Cons
Kettle could rust over time
The Bodum Gooseneck Kettle has a sleek and compact design. It is equipped with a power-packed electric base and an extended spout. The kettle is extremely efficient and stylish. It helps with the proper release of complex oils, flavors, and aroma. Its non-slip ergonomic cork handle provides a comfortable grip and protects your fingers from heat. The kettle's lid is made with natural renewable European cork that offers a handy grip.
The kettle has a solid base that boils water in no time. It also features an indicator light with an automatic shut-off feature.
Specifications
Dimensions: 8.26 x 11.79 x 6.29 inches
Weight: 2.1 pounds
Capacity: 0.7 liters
Pros
Non-slip handle
Non-slip lid
Comfortable grip
Water speed control
Water consistency control
Easy to clean
Auto shut-off feature
Cons
The Chefbar Gooseneck Tea Kettle is cast out of premium quality, food-grade stainless steel. It is lightweight, durable, and rust-proof. It has a gooseneck spout nozzle that manages the water flow precisely. It pours the optimum amount of water at the most accurate speed to allow the proper extraction of coffee. It comes with an ergonomic, heat-resistant, non-slip bakelite handle that offers a comfortable grip.
The handle is designed such that it always angles in the right position to ensure your fingers are not burnt. This kettle is compatible with gas and induction stoves and electric furnaces. You may use it on a low-medium heat as it heats up rapidly. The kettle is also easy to be cleaned – simply lift the straight lid and wipe it thoroughly. It is dishwasher-safe too.
Specifications
Dimensions: 8 x 7 x 6.5 inches
Weight: 13.4 pounds
Capacity: 1 liter
Pros
Durable
Dishwasher-safe
Can be used on any oven surface
Non-slip handle
Heat-resistant handle
Comfortable grip
Heats fast
Lightweight
Rust-proof body
Cons
The Barista Warrior Stainless Steel Gooseneck Kettle comes with an inbuilt thermometer that provides the perfect temperature to brew. It is ideal for making both coffee or tea with a consistent and smooth flow of water. This high-quality, surgical-grade stainless steel kettle has a double-layered metal base that prevents leaks and rusting.
The kettle can be operated on most heating surfaces like electric, gas, halogen, induction, and radiant stoves. The stove is also comfortable to hold. Its ergonomic handle is heat-resistant and prevents burns.
Specifications
Dimensions: 12.3 x 7 x 7 inches
Weight: 1.54 pounds
Capacity: 1.2 liters
Pros
Integrated thermometer
Ergonomic handle
Heat-resistant handle
Durable
Spill-proof airtight lid
Suits multiple stovetops
Rust-proof body
Cons
Inside of the kettle may flake off
The Bean Envy Gooseneck Kettle is curated with superior quality, durable, medical-grade stainless steel. It comes with a triple-layer base design that works flawlessly on multiple stovetops. Its smart design also ensures the kettle stays rust-free for years.
The kettle has a borosilicate glass top with an inbuilt temperature gauge. Its insulated handle is made of BPA-free plastic.
Specifications
Dimensions: 10.5 x 6 x 6.5 inches
Weight: 1 pound
Capacity: 1.2 liters
Pros
Inbuilt thermometer
Triple-layer base
Ergonomic handle
Insulated handle
Durable
Easy to clean
Rust-free body
Suits all stovetops
Cons
Plastic handle may melt over time
Yabano Electric Gooseneck Kettle comes with a thermometer that displays the real-time temperature. This efficient and stylish kettle is equipped with 1000-watt power that heats water instantaneously. Its automatic turn-off feature switches the kettle off once the water is done boiling or when the kettle is nearly empty.
The kettle also has an LED indicator light that notifies if it is switched on or off. It comes with an S-type gooseneck spout that manages the rate and direction of the water flow. It has a pour-over drip filter made of mesh that offers smooth and clean brewing coffee. This kettle is curated with food-grade stainless steel and contains a stainless steel coffee filter and a scoop.
Its ergonomic handle offers comfortable gripping and prevents burns. Additionally, its 360-degree swivel power base makes the operation much simpler.
Specifications
Dimensions: 2.4 x 7.6 x 8.7 inches
Weight: 2.84 pounds
Capacity: 1 liter
Pros
Includes thermometer
Real-time temperature display
Auto shut-off feature
Durable
Ergonomic handle
LED indicator
Easy to clean
Cons
The Hario Gooseneck Coffee Kettle is entirely made with stainless steel and has an ergonomic design. It comes with a slender spout that allows controlled and steady pouring while preventing spills. It works perfectly with a ceramic coffee dripper from Hario.
The kettle also allows you to boil water over an electric or gas stove before wetting the coffee grinds. It forms ripples over the coffee grains before the coffee begins to steep in. It can make 2 to 3 cups of coffee in one go.
Specifications
Dimensions: 10.63 x 6.69 x 6.77 inches
Weight: 1.76 pounds
Capacity: 0.8 liters
Pros
Lightweight
Suits both electric and gas stoves
Cons
The bonavita Electric Gooseneck Kettle boils water quickly at the optimum or precise temperature using a 1000-watt power supply. It is equipped with a 360-degree swirl base. This kettle is super easy to operate. It is made with BPA-free plastic and brushed stainless steel of top quality. Its gooseneck spout lets you pour your favorite hot beverage without any spills or leaks.
Specifications
Dimensions: 10.25 x 6 x 8.5 inches
Weight: 2.2 pounds
Capacity: 1 liter
Pros
Durable
BPA-free plastic handle and base
Spill-proof design
360-degree swirl base
Cons
The base can get oxidized
The Gourmia Gooseneck Kettle is ETL-certified to ensure safety and efficiency. It brews the perfect cup of pour-over coffee by controlling the temperature carefully. It is made with high-quality stainless steel and has an elegant design. It features an advanced digital LED display base that shows the temperature regulation, presets for beverages, and other additional features.
Its ergonomic design handle has a comfortable grip and always stays cool. This cordless kettle is also equipped with an auto shut-off feature that automatically turns off the kettle when the water is done boiling (and notifies with a beep).
The kettle keeps the water piping hot until you are ready to prepare your drink. Its 360-degree rotating base is non-rusty and makes the handling convenient and easy.
Specifications
Dimensions: 7 x 11.75 x 8 inches
Weight: 2.38 pounds
Capacity: 1 liter
Pros
Quick heating
Auto shut-off feature
Durable rotating base
LED display
Rust-free heating element
Ergonomic handle
Cool-grip handle
Cons
These are the top 10 gooseneck kettles available online. The following buying guide helps you make a better purchase decision.
What To Consider Before Buying The Best Gooseneck Kettle
Capacity: Most kettles can hold approximately 1 liter of water. But some brands have a slightly higher capacity. Brewing a beverage for a large number of people requires a kettle with a higher capacity. However, if you want it just for your personal use, you may go for a kettle with half a liter capacity.
Also, ensure you are not filling the kettle to the brim as it may cause spills.
Comfort: Look for a gooseneck kettle with a comfortable handle design. You should be able to hold it easily and pour your drink with convenience and safety. Some kettles have an ergonomic handle design that also keeps them from slipping.
Flow Rate: A kettle that pours too fast or too slow does not make the right choice. Therefore, go for a kettle with a consistent flow rate.
Design and Material: Most gooseneck kettles are made of high-quality, food-grade stainless steel that is durable but could also be prone to rust. Hence, look for a kettle with an anti-rust coating. The kettle should also be easy to clean and maintain.
Kettles made of cheap quality material could wear off and develop rust easily.
Features: Check for a kettle that comes with additional features like temperature control, 360-degree swirl base, auto shut-off mechanism, and an LED light indicator.
Conclusion
Gooseneck kettles are better alternatives to hefty coffee machines and regular coffee pots. They are feature-filled and more durable. We believe this article has given you enough information to make a wise purchase decision. Go ahead and buy your favorite gooseneck kettle today.
Frequently Asked Questions
Can you use a gooseneck kettle for tea?
Yes, gooseneck kettles can be used for making tea as well.
Recommended Articles
The following two tabs change content below.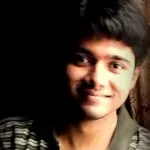 Latest posts by Ravi Teja Tadimalla (see all)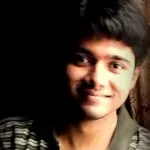 Ravi Teja Tadimalla
Ravi Teja Tadimalla is an editor and a published author. He graduated from SRM University, Chennai, and has been in the digital media field for over six years. He has a Professional Certificate in Food, Nutrition & Research from Wageningen University. He considers himself a sculptor born to chip away at content and reveal its dormant splendor. He started his career as a research writer, primarily focusing on health and wellness, and has over 250 articles to his credit. Ravi believes in the great possibilities of abundant health with natural foods and organic supplements. Reading and theater are his other interests.