10 Trendy Guitar Tattoo Designs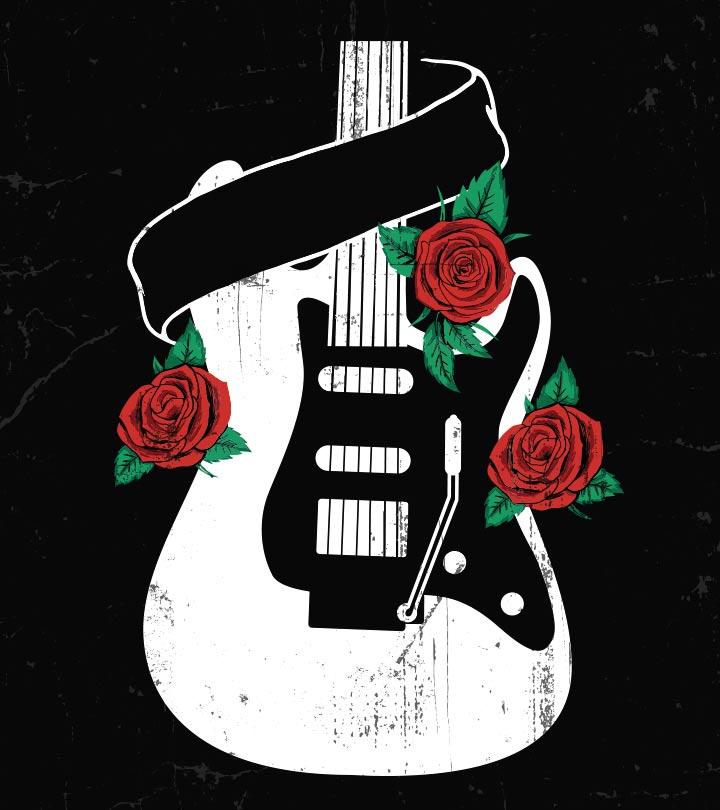 Guitar is a musical instrument that is used to produce different notes of sound. Acoustic guitar has been used for centuries and is celebrated by musicians all over the world.  Guitar has influenced popular music for over half a millennium and is a source of inspiration for the most determined music lovers
A guitar tattoo design is a favorite among musicians and symbolizes the relationship of the music lovers with the guitar. Electric guitar tattoo designs are more popular with people who are part of a band or like rock music and acoustic guitar tattoo design is loved by country, folk and western enthusiasts. If a person gets a guitar tattoo inked on his or her body, it becomes a permanent business card of the tattoo holder advertising a person's profession. But not everyone who gets a guitar tattoo is a professional guitarist or owns a guitar; it signifies a person's love for the music or for a loved one who plays the guitar.
1. This guitar tattoo has been paired with roses which gives it a feminine and ultra-stylish look. Both the notes of guitar and the roses are symbols for romance, passion and love. This tattoo oozes out depth and intense sentiments. The vintage wooden guitar which is still considered fashionable and the red roses makes it look it beautiful which will look amazing on a girls back or forearm.
2. In this tattoo the guitar is surrounded by musical staves where staves signify potential of this music. The artist has used natural wooden tones for this tattoo which gives this design a warm colour scheme. It seems as if the staves are waiting for a composer to fill them with music notes.
3. This person has tattooed strings of an electric guitar on his skin which gives an impression of tendons beneath the skin. This tattoo is called a Removed flesh tattoo which symbolizes a strong connection one has with a thing. In this case, the tattoo signifies a strong connection the guitar holds in a person's life.
4. This tattoo is done in a simple black design with brownish red undertones and has an artsy vibe to it and is sure to draw interest immediately. The colour tone use makes the tattoo look intense but not overpowering. This design is quite subtle and interesting and would look amazing on a girl's arm.
5. This is a larger than life extra ordinary guitar tattoo design where the lady has inked a huge guitar tattoo on her back to demonstrate her love for guitar. The design is inked in a single black colour.
6. This guitar tattoo has been combined with wings which symbolizes the freedom one seeks in music. Wings are associated with angels and are used in a tattoo as a memoir for a loved one who has passed away. So this tattoo can be for the memory of a guitarist who has passed away or to simply make it an awesome tattoo design.
7. This guitar tattoo uses the symbol of treble to decorate the tattoo design. Treble clef is a sign of musical notes. These two combined signify the love a person feels for a specific musical instrument. This tattoo has been placed right near heart which only a true guitar lover can ink showing how important music is in his life.
[ Read: Tattoo Designs of Angels ]
8. This tattoo is meant for people who like rock music. The tattoo artist has cleverly made the skull a part of the guitar tattoo  with wings  which depicts one's love for rock music and the desire to fly away from this world with the help of music.
9. This guitar tattoo has been combined with Koi fish which gives a unique look. Koi fish stands for good luck and prosperity and is a popular Japanese symbol. Bright blue and orange colour paired with the vintage charm of the guitar makes this design outstanding and is sure to bring prosperity to the wearer in the field of music. This is a part of the japanese folk lore and can even be considered as a version of a tribal guitar tattoo.
10. This tattoo will make a very strong style statement as the rainbow colours used stand out and gives the wearer unique personality. The design resonates with free spirits and those who have a rebellious nature. This tattoo can be flaunted by both boys and girls and will even look better on girls who can carry a rock chic look with panache.
Image Source: 1 , 2 , 3 , 4 , 5 , 6 , 7 , 8 , 9 , 10
The following two tabs change content below.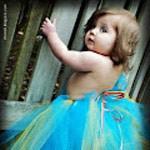 Latest posts by Arshi Ahmed (see all)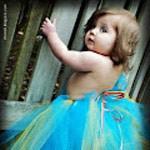 Arshi Ahmed
I'm Arshi who loves makeup, fashion and cars. Writing is my comfort!!! I love learning new languages. Gardening and cooking are my passions. I love to write articles which would simplify people's life.I go crazy when it rains and find fun in getting drenced. Life to me is a cup of coffee you need to blend all the ingradients in right proportions, Hope my posts are helpful!!! stay positive and keep smiling !!