Top 10 Hair Moisturizers Available In India – 2023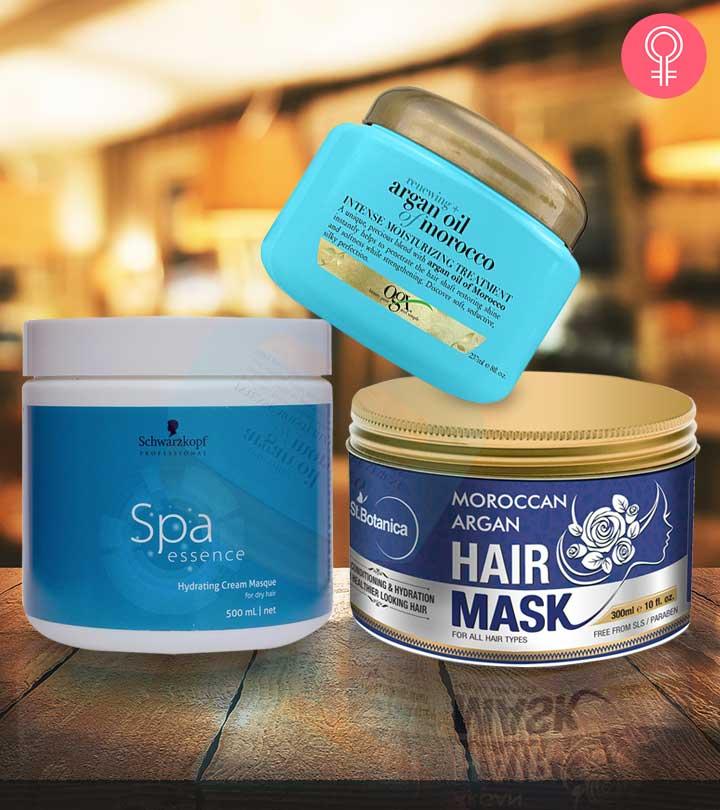 Dull. Lifeless. Dry. If these are the kind of words that you would use to describe your hair, you are in major trouble. And it's funny, isn't it? We never skimp on moisturizing our skin. But when it comes to moisturizing our hair, all we do is slap on some conditioner in the shower and call it a day.
However, your hair needs intense hydration at least once every two weeks to restore the moisture you otherwise suck out of it with your heat styling tools and blow dryers. The best way to add back all that moisture back to your hair is with the help of hair moisturizers – like deep conditioners and hair masks. Let's take a look at the top 10 hair moisturizers in the market.
Top 10 Hair Moisturizers Available In India
Matrix Biolage Hydra-Creme Intense Moisture Masque contains a complex blend of amino acids, wheat germ oil, lemongrass, algae, and sage that infuse intense moisture into your dry and damaged hair, improve elasticity, and minimize porosity. It leaves your hair feeling soft, shiny, and manageable.
Pros
Reduces dryness
Makes hair smooth and manageable
Does not weigh your hair down
Paraben-free
Cons
Shows results only after multiple uses
St. Botanica Moroccan Argan Hair Mask is the perfect product for pampering your hair. It deeply moisturizes your hair to make it soft, smooth, healthy, and manageable. Its unique blend of argan oil, vitamins B5 and E, and other natural oils repairs and strengthens damaged hair, soothes your scalp, and stimulates the hair follicles to boost hair growth.
Pros
Does not contain SLS, parabens, colorants, or any other harmful chemicals
Reduces frizz
Makes hair soft, shiny, and smooth
Pleasant fragrance
Cons
Price at the time of publication: ₹21.85
The Khadi Natural Protein Hair Cream is a natural formula that nourishes the hair roots and shafts. It strengthens hair and boosts hair growth. It repairs damaged hair, smoothes hair, and adds softness and shine to it. It is effective for treating hair fall and weak hair strands.
Wella Professional SP Luxe Oil Keratin Restore Mask claims to instantly reconstruct your hair to improve its texture and leave it feeling super soft. It nourishes your hair and regenerates your scalp as it is infused with almond oil, jojoba oil, argan oil, and hydrolysed keratin. It also contains an Energy Code Complex that energizes your hair.
Pros
Nourishes your hair from within
Non-messy and easy to use
Gives long-term results
Cons
Expensive
Suffering from dry, damaged hair and need an instant moisturizing treatment ASAP? Then, Wella Professionals Enrich Moisturizing Treatment is going to be your savior. This creamy hair mask repairs and restores your hair to its former glory with the help of the Silk Extract it contains. It will leave your hair feeling noticeably soft and irresistible to touch.
Pros
Tames down hair and makes it easier to style
Leaves hair feeling soft and smooth
Spreads easily
Cons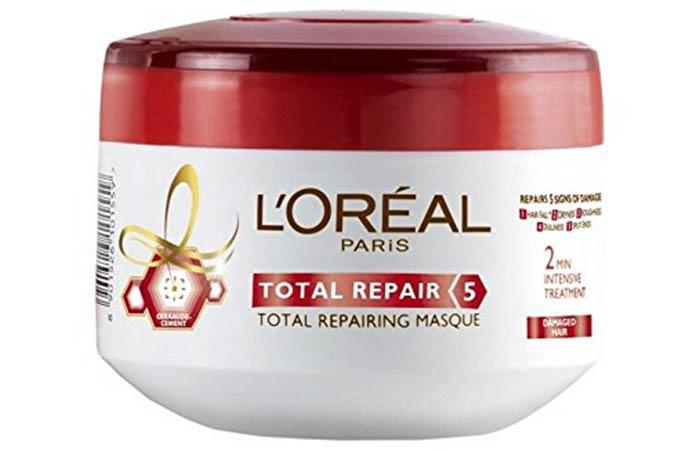 Tackle a wide range of hair problems with the help of L'Oreal Paris Total Repair 5 Masque that contains ceramide-cement. It repairs and protects your hair from 5 signs of damage – hair fall (caused by breakage), dryness, roughness, dullness, and split ends.
Pros
Conditions dry hair
Leaves hair feeling soft, smooth, and silky
Reduces frizz
Adds definition to curly hair
Pleasant smell
Cons
Can weigh your hair down and makes it feel greasy if used in excess
No long-lasting results
Price at the time of publication: ₹24.99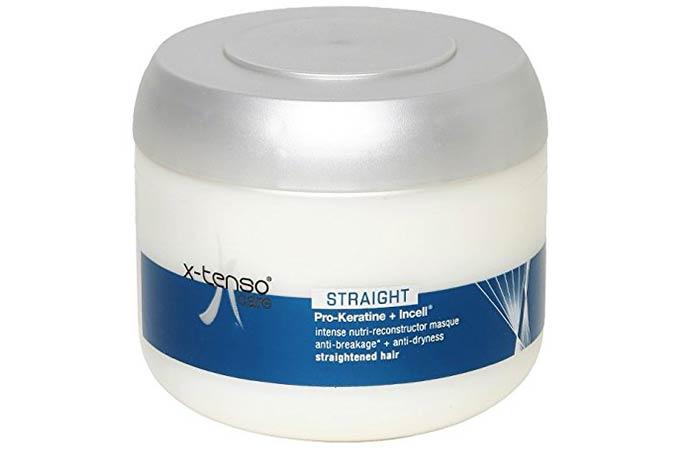 If you've recently gotten chemical hair straightening or relaxing treatment done, you need to pick up a tub of L'Oreal Paris X-Tenso Care Masque. Made with the reconstructive technologies of Pro-Keratin and Incell, this hair masque restores the depleted moisture levels of your hair and increases volume to prevent dryness and breakage.
Pros
Makes hair soft and shiny
Detangles hair and makes it more manageable
Easy application
Cons
Not suitable for fine textured hair
Does not offer long-lasting results
Oriflame HairX Restore Therapy Hair Mask is a part of the Nutri-repair System that nourishes and helps repair damaged hair. It contains shea butter and Special Repair Actives that protect your hair, leaving it feeling softer and with a smooth all-over sheen.
Pros
Reduces frizz
Adds shine
Makes hair soft, manageable, and easy to detangle
Cons
Bring the luxury of a spa to the comfort of your home with Schwarzkopf Spa Essence Hydrating Cream Masque. With the help of Hydro-Keratin Complex, this masque boosts the moisture level of your hair to deliver an incredible spa-like sensation. It moisturizes and strengthens your hair, leaving it soft and bouncy.
Pros
Leaves hair feeling soft
Hair feels intensely moisturized after 3-4 uses
Prevents dandruff and hair fall
Cons
Contains sulfates, parabens, and silicones
Price at the time of publication: ₹35.0
Treat your hair to the luxurious deep conditioning goodness of OGX Argan Oil Of Morocco Intense Moisturizing Treatment. Formulated with argan oil (which is a rich source of vitamin E), it adds brilliant shine and luscious softness to your hair without leaving behind any residue.
Pros
Leaves hair feeling soft and smooth
Well-suited for dry and damaged hair
Best moisturizer for natural/curly hair
Cons
Can make your hair greasy and weight it down if you use too much product at once
Price at the time of publication: ₹21.66
And that's a wrap on the top 10 hair moisturizers that you can try out right now. Try out the one you like best and comment below to let us know how it went.
Recommended Articles: