13 Best Hair Perfumes And Fragrances – Top Picks Of 2023
Spicy, floral, or fruity - these fragrances will turn heads no matter where you go.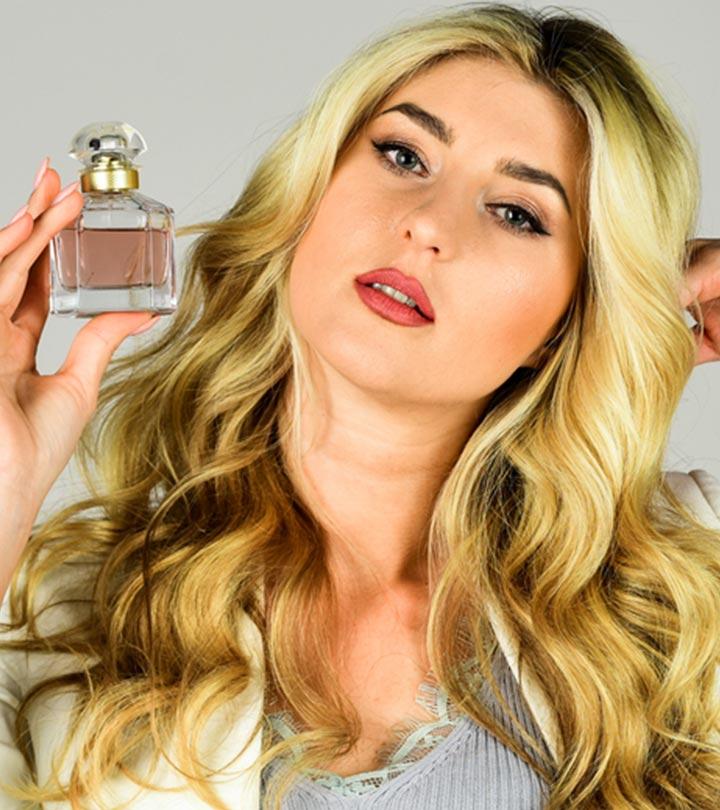 Whether your body smells great or your hair, everyone enjoys using an amazing perfume. The best hair perfumes with a charming fragrance will leave your hair feeling refreshed and aromatic all day long. There is no denying that a good fragrance can make you feel elegant and boost your confidence. While traditional fragrances are packed with alcohol, hair perfumes are specifically meant for scenting your tresses, and they are free from any drying ingredients that can damage your hair. Hair perfumes can also help to hydrate and nourish your hair while adding fragrance and shine. They are loaded with vitamins, amino acids, and antioxidants that are beneficial for your hair. However, before picking a hair perfume, you must ensure it delivers utility, quality, and fragrance. Here is our round-up of the best hair perfumes worth trying for those looking to up their perfume game by a notch. Happy spritzing!
Top Picks
Top 13 Best Hair Perfume, Fragrance, And Mist For Ladies 2023
Pros
Alcohol-free
No SLS, parabens
Cruelty-free
Vegan
Cons
Price at the time of publication: $35.98
The brand is inspired by the cultures of Asia and has included ingredients that are largely used all over Asia. One such ingredient present in this hair and body mist is rice milk. Rice milk is known for helping your skin stay nourished and healthy. Along with rice milk, there is the tempting fragrance of cherry blossom which is believed to be really relaxing and refreshing in nature. Altogether, these ingredients make this product stand out as the best hair and body mist. The price is really pocket friendly and with this product, you can let your hair enjoy a soothing decadence hair fragrance all day long.
Pros
Calming fragrance
Safe formula
Lasts long
Suitable for sensitive skin
Cons
Might be too sweet for some
Pros
USDA-certified
Versatile product
Light in texture
Travel friendly packaging
Cons
Might be too strong for some people
Price at the time of publication: $19.95
Pros
Cruelty-free
Sustainably sourced ingredients
Travel-friendly packaging
Long-lasting
Cons
None
Price at the time of publication: $44
Price at the time of publication: $26.0
Pros
Light fragrance
Easy-to-carry
Longevity
Good for styling hair
Cons
Less quantity
Over priced
Price at the time of publication: $31.0
Pros
Strong fragrance
Imparts shine
Prevents hair breakage
Tames frizz
Cons
Price at the time of publication: $8
Price at the time of publication: $43.9
Pros
Easy-to-use
Alcohol-free
Paraben-free
Inexpensive product
Cons
Price at the time of publication: $7.59
Pros
Soft scent
Easy-to-carry
Suitable for all hair types
Helpful in preventing lice in kids
Cons
Scent might be too strong for some
Price at the time of publication: $15.24
Pros
Apt for both body and hair
Pure rose scent
Easy-to-use
Easy-to-carry
Cons
Price at the time of publication: $60.0
Let your locks enjoy a beautiful fragrance and lovely shine with the Aussie's Lustr Shine Enhancing hair perfume. This hair mist comes with a promise to nourish your tresses and induce a lively fragrance. The fragrance unveils itself with every touch and you can enjoy it all day long. Infused with desert peach, this natural hair perfume will make you toss your hair now and then to enjoy the fragrance. Plus your hair looks super smooth and shiny too.
Pros
Cruelty-free
Paraben-free formula
Gluten-free
Multifaceted product
Cons
Liquid formula that can make your hair wet
Price at the time of publication: $15.5
Pros
Mild fragrance
Long-lasting
Imparts Shine
Value for money
Cons
None
Price at the time of publication: $16.5
Pros
Versatile product
Lightweight
Color-safe
Offers UV protection
Cons
Price at the time of publication: $18
Pros
Works fast
Makes hair shiny
Very light texture
Fragrance blends easily
Cons
Price at the time of publication: $48.99
Nobody said picking up the right hair perfume is easy. But you will need to decide on one if you want that pleasing aroma that also keeps your hair follicles clean and fresh. They also hydrate and nourish the roots to keep them healthy. So to help you narrow down the choices we have put together a few important points to judge the quality of hair perfumes. Check it out!
Things To Consider Before Buying Hair Perfumes and Fragrances
Chemical Content: It is best to avoid hair scents that contain chemicals like SLS, paraben, and phthalates. Such formulations can weaken your roots. Avoid alcohol-based hair perfumes as they are drying on the roots. Chemically loaded fragrances can also irritate the hair and scalp, especially in people with sensitive skin.
Scent: Hair fragrances with mild, pleasing smells are best for everyday use. Avoid scents with a strong and overpowering smell that can distract the people around you or irritate sensitive noses. Go for light floral or fruity hair perfumes with flavors such as jasmine, citrus, rose, mist, etc. The fragrance must suit the occasion and leave a calming impact on your audience. It should be gentle on the hair strands and not leave a greasy or sticky impact.
Longevity: Hair scents that last long are best to use when you step outdoors for an office, picnic, or date. It should keep the hair strands shiny and moisturized for 10 to 12 hours. This will ensure that one does not need frequent styling and that your hair texture stays smooth. Some perfumes also offer protection from harmful UV radiation and help the hair strands to stay shiny and healthy.
Ingredients: Hair perfumes with natural ingredients nourish and strengthen the roots. Choose fragrances that contain ingredients like coconut oil, Vitamin E, etc. They make the hair shiny, frizz-free, and voluminous. These gentle but potent ingredients make the perfume suitable for people of all skin and hair types.
Other Features: In addition to the other features, also choose hair scents that are dermatologist certified. They must be safe for keratin or color-treated hair. And it's always a pro if they have nice packaging and are easy to carry.
How To Use Hair Perfume?
Using hair perfumes is very simple. Just keep in mind that if you spray the mist or perfume, you should do it without getting too close to your hair. An interesting way of using hair perfume is to spray it in the air and then walk through to get the fragrance to your hair uniformly. Do this after you are done styling your hair.
Does Hair Perfume Work?
Yes, hair perfumes give a wonderful scent to your hair. These are designed in a way to keep fragrances locked in your hair and work really well.
Is Hair Perfume Bad For Your Hair?
Hair perfumes are not exactly bad for your hair. But yes, these can be drying for your hair strands. In case your hair has gone through a lot of styling, then you must avoid the use of hair perfume. If your hair is already damaged or have split ends, then it is best to stay away from hair perfumes.
Why Can't I Use My Regular Perfume For Hair As Well?
Hair perfumes and regular perfumes might both include fragrances but the use of each is quite different. Hair perfumes are exclusively for hair as the regular ones can cause damage to hair. Regular perfumes are only for your body and not for your hair. And so you shouldn't use a regular perfume for your hair.
Any Other Ways To Scent My Hair Other Than Hair Perfumes?
Yes, you can use essential oils, hair oils, dry shampoos and aromatic hair products to scent your hair other than hair perfumes.
What Kind of Fragrances are Used In Hair Perfumes?
Generally there are three kinds of fragrances used in hair perfumes. These are floral, woody, and fresh fragrances.
What's The Difference Between Hair Perfume And Regular Perfume?
The difference between hair perfume and regular perfume is that of the alcohol percentage. The alcohol content in hair perfume is lower than that in a regular perfume.