10 Best Hair Products For Braids In 2023
Keep your hairstyles tight and secured with affordable hair products that are effective.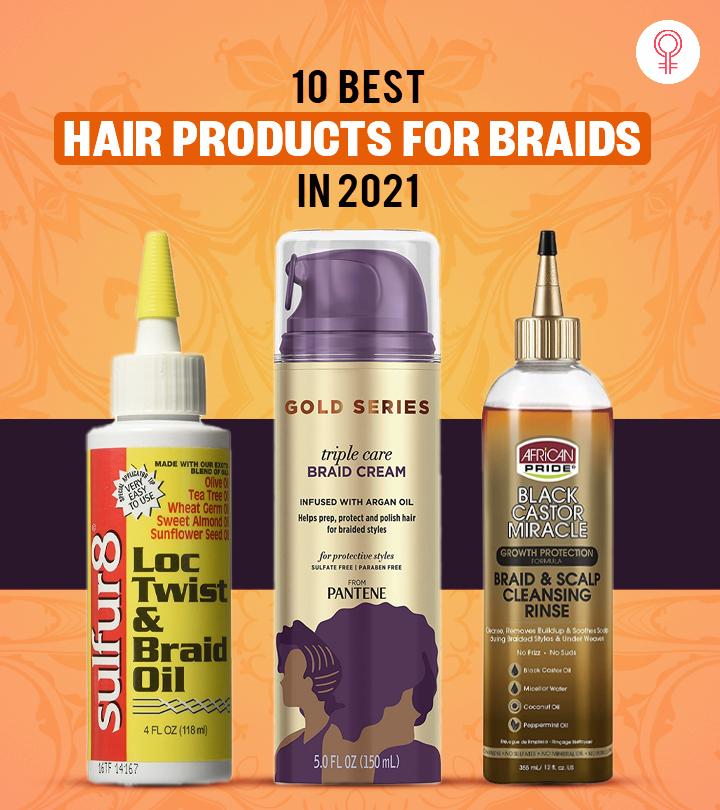 We love an intricate braid but sometimes ignore the right and best hair products for braids required to make a beautiful look. Not only is braiding a great way to tame textured hair, but it is also a good practice to reduce your hair from breakage, provided you tie it loosely. Sometimes, we need a tight braid to last the whole day, so that's when you make use of the right kind of hair products to nourish those locks deeply. Here are the ten best hair products for braids that will maintain elasticity and strength. Thanks to essential oils and other hair growth ingredients!
10 Best Hair Products That Pamper And Protect Your Braids
Price at the time of publication: $16.49
Price at the time of publication: $5.99
Price at the time of publication: $11.97
Price at the time of publication: $21.0
Price at the time of publication: $14.99
Price at the time of publication: $6.99
Price at the time of publication: $29.9
Price at the time of publication: $6.25
Price at the time of publication: $9.96
Why Trust Stylecraze
Oyendrila Kanjilal is a certified skin care coach with a deep interest in reviewing skin care and hair care products for her readers. She scanned multiple products before curating this list of the best hair products for healthy and luscious braids. In addition to researching all products thoroughly, she compared their features and benefits to help you pick a product best suited to your preferences.
Frequently Asked Questions
Why do braiders use mousse?
Hair braiders use foam mousse rather than hair gels while braiding to prevent flakes and buildup. Hair mousses are lightweight and also provide a smooth finish. They help your braids last longer, control frizz, and keep them healthy and shiny.
Should I put any product in my hair before braiding?
It is better to moisturize and hydrate your hair before wearing braids. Use products rich in natural ingredients like coconut oil or olive oil that offer deep moisturization.
How do you moisturize braids?
Use leave-in conditioners and natural oils to moisturize your braids. Spray crude oil or apply conditioner to your hair, starting from your scalp and moving down to your hair tips.
Why do my braids itch at night?
Braids that stay long dry out due to lack of moisture. Not washing the hair for long days accumulates sebum, dead skin cells, and pollution that can cause itching.
What oil do you use for braids?
You can choose hair oils based on your hair type. Ideally, coconut oil, castor oil, and peppermint oil are blended to keep your hair moisturized, soothe itching, and prevent breakage.
Should I put gel on my braids?
Gels and pomades are the easiest products to avoid frizzy braids. A good gel coats the hair and conceals split ends and flyaways
How long should you keep braids in?
Usually, braids last between two to eight weeks, depending on your hair type and style of braiding. Regular cleansing and moisturizing will increase the longevity of the braids.