7 Best Hair Spa Creams Available In India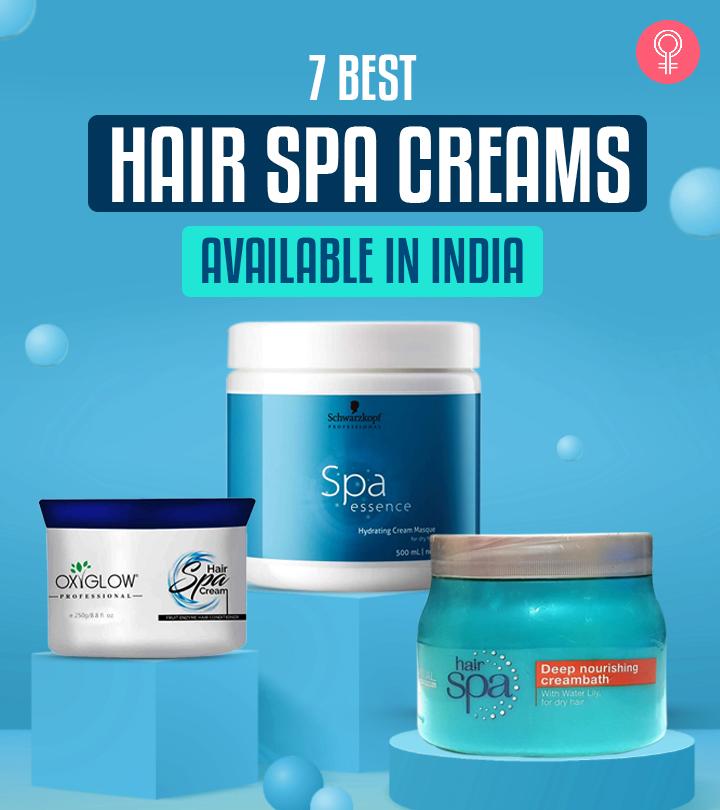 Are you dealing with dull, dry, and frizzy hair? Revolutionize your daily haircare routine with hair spa creams that give you a complete salon-like experience in the comfort of your home. These at-home hair spa treatments help turn around the effects of heat, environment, dandruff, hair loss, and breakage, giving you smoother, silkier, and healthier hair. This article lists the 7 best hair spa creams in India. Scroll down to check them out.
7 Best Hair Spa Creams Available In India
The Indus Valley hair ultima spa is one of the best hair spa creams in India. It is an effective solution for restoring shine and bounce to your hair while combating dandruff and hair fall. This cream-based hair spa contains wheatgerm that nourishes the scalp with essential nutrients for better hair growth, neem for effective cleansing of the scalp and dead skin removal, and amla to strengthen the hair roots and control hair fall.
Methi and basil stimulate blood circulation and promote cell detoxification. The blend of lavender, rosemary, coconut, and almond oils controls frizz and split ends and adds shine to your hair. This hair spa cream also contains cetyl alcohol that moisturizes the hair and keeps it healthy. It deeply conditions, nourishes, and revitalizes brittle hair and strengthens damaged and processed hair.
Key Ingredients: Basil, Methi seeds, Neem, Coconut oil, Henna, Rosemary Oil, Lavender oil, Wheatgerm, Tea tree oil, Almond oil, and Cetyl alcohol
Pros
Restores damaged hair
Controls frizz
Adds shine
Mild fragrance
Contains naturally derived ingredients
100% chemical-free
Cons
Takes time to show results
The Bella Vita Growth Protein Conditioning Hair Masque is a holy grail product for people with dry, frizzy hair. If you are looking to get rid of dandruff, reverse heat and environmental damage, and restore hair shine, go for this mask. It contains biotin that thickens your hair and promotes healthy hair growth. The sulfur-rich onion extract prevents hair breakage, roughness, and thinning. Soy protein improves the overall tensile strength of the hair lost during perming, bleaching, and hot ironing.
Shea butter replenishes lost moisture, protects the hair against environmental damage, strengthens the hair follicles, and reduces hair fall and frizz. The masque also contains apple cider vinegar, which is rich in vitamins B and C, essential minerals, and alpha-hydroxy acids with anti-inflammatory properties for exfoliating the scalp and reducing dandruff.
Almond oil is rich in vitamin E, omega-3 fatty acids, phospholipids, and magnesium that nourish and strengthen damaged hair and make it silky. Tea tree oil unclogs the hair follicles and removes buildup from the scalp. It also increases blood circulation to the scalp and has antiseptic and antimicrobial properties to prevent scalp infections. Jojoba oil is rich in vitamins B, C, and E, copper, and zinc that prevent hair loss while reducing dandruff.
Key Ingredients: Biotin, Shea butter, Almond oil, Tea tree oil, Apple cider vinegar, Soy protein, and Jojoba oil
Pros
Paraben-free
Cruelty-free
Sulfate-free
Mineral oil-free
Alcohol-free
Non-GMO
No synthetic dyes
Mild fragrance
Safe for colored and chemically treated hair
Cons
The L'OrealProfessionnel Deep Nourishing Creambath is specifically formulated for dry hair. It contains water lily, a cationic agent, conditioning silicone, and purified water for intense hair nourishment. Massaging the Cream bath throughout the length of the hair helps the nutrients seep in the hair fibers to reverse damage and make your hair naturally radiant. This hair spa cream nourishes your hair inside out and makes it soft, manageable, and shiny.
Key Ingredients: Water lily and Purified water
Pros
Adds long-lasting shine
Makes hair soft
Controls frizz
Pleasant fragrance
Cons
Does not detangle the hair
The Schwarzkopf Professional Spa Essence Hydrating Cream Masque is designed for people with dry and rough hair. It fights hair damage due to environmental aggressors and restores its health.
This hair spa cream employs an innovative Hydro Keratin Complex to deeply nourish, moisturize, strengthen, and soften your hair. It also soothes and invigorates your scalp. This product transforms dry and brittle hair into bouncy, smooth, glossy, and tangle-free locks, helping you experiment with various hairstyles.
Key Ingredients: Hydro-Keratin Complex
Pros
Affordable
Softens the hair
Adds a natural shine
Makes hair tangle-free
Soothes the scalp
Cons
Contains silicones, sulfates, and parabens
The NutriGlow Spa Hair Essentials is one of the best hair spa creams in India that tackles roughness, dullness, hair fall, and split ends. The innovative scalp renewal formula deeply penetrates the scalp to strengthen the hair follicles.
This hair spa cream is formulated with hydrolyzed keratin to strengthen the hair and reduce breakage, sweet almond oil to restore hydration to your hair and scalp, walnut oil to strengthen the hair follicles, and aloe vera extract to control dandruff and condition the hair. Tea tree oil helps increase the blood circulation to the scalp, resulting in healthy hair growth.
Key Ingredients: Hydrolyzedkeratin,Almond oil, Walnut oil, Tea tree oil, and Aloe vera extract
Pros
Makes the hair soft
Mild fragrance
Adds shine
Tames frizz
Reduces split ends
Paraben-free
Sulfate-free
Cruelty-free
Mineral oil-free
Safe for chemically treated hair
Cons
May not work for extremely dry hair
The OxyGlow Hair Spa Cream is enriched with aloe vera extract, cetyl alcohol, and vital nourishing ingredients that restore moisture to your hair, making it healthy, strong, and bouncy. This 2-in-1 conditioner and hair spa cream contains a blend of active oils that deeply hydrates the scalp, roots, and follicles to give you salon-like beautiful hair.
Key Ingredients: Aloe vera extract and Cetyl alcohol
Pros
Detangles hair
Adds shine
Controls dandruff
Reduces hair fall
Suitable for all hair types
Non-greasy
Pleasant fragrance
Cons
The Jovees Argan Oil From Morocco Hair Spa Masque is designed to nourish, repair, and revitalize your hair, improving its overall texture. It is infused with Moroccan argan oil that controls frizz, reduces dandruff, reverses damage, and helps with hair styling.
The ginger extract enhances blood circulation to the scalp to stimulate hair growth.It also contains fatty acids that control hair thinning. The minerals and vitamins E, C, and B in jojoba oil control hair fall and promote thickness.
Key Ingredients: Moroccan argan oil, Ginger extract, and Jojoba oil
Pros
Paraben-free
Alcohol-free
Cruelty-free
Mineral oil-free
Silicone-free
Suitable for all hair types
Adds a natural shine
Lightweight
Cons
There are a lot of factors to consider when purchasing a hair spa cream, depending on what suits your hair. Check out some of those below.
Things To Keep In Mind While Purchasing A Hair Spa Cream
Hair Type: Different hair types warrant different treatments. Some hair spa creams help tame frizzy hair, some rejuvenate dry and dull hair, and others help manage curls. It is best to choose the best hair spa cream depending on your hair type and its needs.
Purpose: Hair spa creams can have various purposes. While some are used for styling, heat protection, and hold, others help with hair fall and dandruff. Buy the one that best meets your requirements.
Fragrance: A hair spa cream with a mild and refreshing fragrance can revitalize your scalp and hair and invigorate your senses. However, if it has a strong fragrance, it might be an issue for people with sensitive noses. Hence, go for a hair spa cream that has a mild scent or no artificial fragrance.
That was our list of the best hair spa creams in India that will revamp your everyday hair care routine and help you get healthy hair. Pick the one that suits you the best and restore your hair to its former glory.

Recommended Articles
The following two tabs change content below.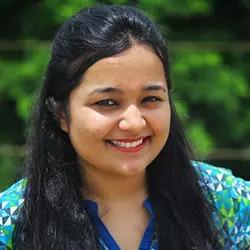 Sakshi is a Linkin Park fan who does content designing, in that order. She has over 4 years of experience...
more