Best Hair Transplant Centers In Mumbai – Our Top 10
Your hair has all the power to define your complete look and personality. Your hair changes the entire shape of your face, puts a different personality across and can make you very confident. At the same time, hair loss or damaged hair becomes a huge depressant and keeps haunting you every day. With the advent of new technology, you are now blessed with various surgeries, hair transplant being one.
Here we are providing you with the information on where you can get hair transplants done in Mumbai. Read on.
Centers For Hair Transplant In Mumbai:
1. The Skin and Shape Clinic:
They believe that everyone can discover their hidden beauty once you step inside their clinic. The team comprises of surgeons like Dr. Bijoy Methil and Dr. Sameer Karkhanis and Dermatologist and Cosmetologist, Dr. Anju Methil. This is where you will get the best hair transplant in mumbai!
Address:
Gwalior House, Lala Lajpatrai Road, Near Police Chowki, Versova,
Andheri West, Mumbai, – 400061
Mobile No: 9867725677
2. ADHI India:
Founded and promoted by Dr. Santosh Katekari, Advance Development in Hair Implantation (ADHI) follows unique methods of hair treatment. They have offered very good results in the past and their team has also been a consultant to various famous personalities including film stars.
2nd Floor, Atria Mall, Next to Nehru Planetarium,
Worli, Mumbai
Phone: +91-20-32407692,
3. Dr. Rajesh Rajput Hair Restore:
Dr. Rajesh Rajput is a member of the ISHRS (International Society of Hair Restoration Surgeon) and owns several other posts and degrees. Hair Restore is very renowned in the whole of Mumbai. The clinic has an excellent team and offers hair treatment for burnt skin as well.
Address:
201, A Wing, Gasper Enclave,
Pali Market, Ambedkar Road,
Bandra (W), Mumbai 400 050. India .
Ph: +91-22- 26415298, +91-22-67586688
4. Richfeel Trichology Centre – Hair and Scalp Clinic:
Dr. Apoorva Shah and Dr. Sonal Shah started this clinic in Mumbai but now it has grown into a brand with a chain of more than 50 clinics in 27 cities across the country. They also have affordable costs and offer a number of treatments.
Address:
Ground Floor, Jai View Building, 17th Road, North Avenue, Opp. Rajesh
Khanna Garden, Santacruz (West), Mumbai 400054, India.
Tel: 91 – 22 – 67761000
[ Read: Hair Transplant Hyderabad ]
5. Revital Trichology – Hair and Scalp Solutions:
Led by Dr. Rekha Yadav, Revital is coming up with various new therapies like drug free therapy, stem cell therapy, mesotherapy, etc and breaking into new dimensions of hair restoration. The clinic has a very good infrastructure and is well equipped with state-of-the-art technology.
Address:
Pali Polyclinic, Ground Floor, Pali Nursing Home,
Opp. St. Joseph Convent, Pali Road, Off Hill Road,
Nr. St. Peter Church, Bandra (W) Mumbai-400 050
Cell: 09322 681717
6. Elite Hair Studio:
This award-winning hair studio guarantees to deliver performances above expectation. They specialize in various hair treatments and hair removal as well. They have been featured in numerous international journals too. They also have several branches in other cities like Hyderabad and Visakhapatnam.
Address:
201, Navalkunj,
Near National College,
above Novelty Furnishing,
Linking Road,
Bandra (West), Mumbai – 400 050
Phone: (022)-6695 0000
Mobile: +91-80 80 000 888
7. FYCC – Forever Young Cosmetic Clinic:
Headed by Dr. Parag Telang, FYCC is a multi-purpose cosmetic clinic as they provide various other treatments than hair transplant. It's a very well-known clinic and their team is well skilled. They offer affordable and effective treatments.
Address:
No. 5, Babu Shinde Compound,
Marol Naka Andheri (E),
Mumbai – 400059,
Maharashtra, India.
Mr. Imran Khan (P.R.O)
+91 97681 29002
+91 98332 15130
8. Center for Cosmetic and Reconstructive Surgery:
This center provides follicular unit hair transplants and many other cosmetic surgeries. They focus on delivering the most safe, affordable and effective services. They believe in treating their patients with the modern surgical techinques.
Address:
Centre For Cosmetic & Reconstructive Surgery,
Karkhanis Super Speciality Hospital,
Soham Gardens (North East Wing),
Tikuji – ni Wadi road,Thane (W),
Mumbai – 400607.
Tel :     (+91) 22 – 25896920-21
[ Read: Best Hair Transplant in Bangalore ]
9. Hairrevive:
This center for hair restoration and skin rejuvenation is founded by Dr. Sandeep Sattur. Here, the team strives to educate and bring an improvement in the lives of the people who are affected by hair disorders. They provide a range of evidence-based treatment.
Address:
Hairrevive Centre for Hair Restoration & Skin Rejuvenation
103, Options Commercial Centre, Dr. Vasant Awsare Marg,
Milan Subway Road, Santacruz West, Mumbai-400054.
Phone: +91-22 26136575 / 65385432.
10. Hiranandani Hospital:
The hair restoration and transplantation treatment at Hiranandani Hospital is very well known. This is the first hospital to have such a department that restores hair and they have a huge number of offshore patients as well. They have all the modern techniques of hair transplant and are very efficient at their work.
Address:
Hill Side Avenue, Hiranandani Gardens Powai,
Mumbai – 400 076
Phone : +91 22 25763300 /
These are the best centers for hair transplantation in Mumbai. Do let us know if you agree with us!

The following two tabs change content below.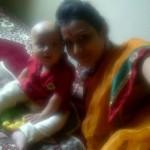 Latest posts by Khushboo Mehta (see all)