30 Beautiful And Trendy Hairstyles For Shoulder Length Hair
Never run out of quirky yet practical hairstyles with our handpicked selection!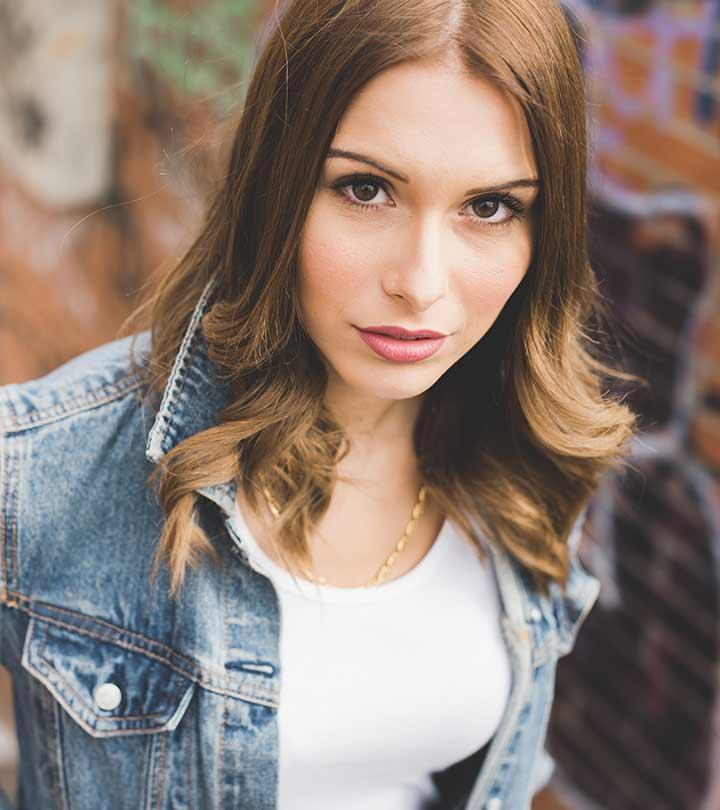 Shoulder length hair is the best!
It's the ideal length for the woman who has tons of things to do but not the time to handle her hair. Also, the hairstyles for shoulder-length hair are easy to manage and style. You can tie your hair in a bun or leave it loose without feeling frazzled.
There are many amazing hairstyles to choose from to make your hair look incredible. Check out these fantastic hairstyles that will make you want shoulder length hair.
Before You Get Started
Trimming shoulder-length hair every 6 to 8 weeks is advisable to maintain its shape.
Shoulder-length hair looks great on heart-shaped faces. It makes your jawline appear wider by adding volume to the bottom half of your face.
The ideal length for these hairstyles may depend on the hair type. While up to 14 inches is suitable for straight or slightly wavy hair, 16-18 inches is perfect for curly hair.
30 Beautiful Hairstyles For Shoulder Length Hair
Shoulder-length cuts are on trend right now. "While long and short shapes remain popular, this fall, the trendiest length lies in between," says celebrity stylist Nick Arrojo. "Shoulder-skimming cuts in a variety of styles, from sleek and smooth to tousled and textured, are striking the perfect balance for today's girl about town." So, let's check out the most popular shoulder-length looks now!
1. The Slight Side Parting
Sometimes, going simple is all it takes. Blunt shoulder length hair with a slight side parting can help soften a square or rectangle face shape.. The parting causes the hair in the front to cover the wide cheekbones and the large forehead. You can get thin side bangs to add to the look.
2. The Incomplete Wavy Mess
All it takes are waves to build up the volume of your hair. The look you're aiming for is messy, undone waves. Keep your hair in the curler for about 5 seconds and then run your fingers through your hair while it cools down. Part your hair on one side to add height to your face and make it appear longer.
3. The Gradual Lob
Olivia Munn has lovely hair. This hairstyle is a graduated lob that is long in the front and shorter at the back. The length is left up to you and your hairstylist, but it should ideally graze your shoulders in the front. This hairstyle does not need a perfect parting. Instead of a combed parting, mess around with your hair to get the look that works for you.
4. Textured Lob
This is an uber stylish hairdo for women with wavy hair. This shaggy and super textured cut adds oomph to your look. The feathered ends make your hair look full, and the dark roots make your face appear longer.
5. The Lob With Subtle Side Bangs
The lob is one of the coolest hairstyles you can sport on shoulder length hair. Pair it with side bangs, and you've got a killer hairdo that will frame your face well. Add in a few highlights to give definition to your facial features.
6. Turned-In Hair
Deep side swept bangs always transform a hairdo. These bangs work wonders on shoulder length hair. The light colors in the bangs help accentuate your eyes. The curled-in ends streamline your jawline and make it look sharper.
7. Simple And Straight With Side Bangs
If you want something simple but stylish, look no further. Fine hair with feathered ends and deep side swept bangs is perfect for an everyday look. The side-swept bangs give your hair a voluminous look.
8. The Messy Look
Messy hair can be good sometimes! Clearly, it looks stunning on Reese Witherspoon. A few lightly feathered layers below the jawline can add oomph to your hairstyle. When you tie your hair up in a ponytail, you'll get some nice layers that will look dazzling.
9. The Wavy Bob
This hairstyle is everything I never knew I needed. The waves look perfect. The side bangs have been uplifted using a round brush to add volume to her hair. Just stunning!
10. The Straight Shag Hairdo
This hairdo is what I'd like to call the prim and proper shag haircut for straight hair. The layers add volume and texture to your hair while the partial highlights give it definition.
11. Wavy Shag Bob
Sometimes, all it takes is a wavy shaggy bob with side bangs to make your shoulder length hair look fabulous. The layers make your jawline look slender and pointed, and the feathered tips make it look bouncy.
12. Wavy Hair
Never underestimate the power of a curling iron! Yes, you can get the messy look by simply keeping your hair in a curler for about 5 seconds. Oh, the magic of shoulder length hair! The waves are so sexy and strong. The side parting adds the right amount of definition to your jawline and cheekbones.
13. The Layered Bob
This hairstyle is a layered bob for fine hair. Run your fingers through your hair and part it without a comb. This hairstyle is perfect for the entire day. The feathered layers focus on the cheekbones and jawline while not completely ignoring the forehead.
14. J-Law Waves
If you have thick straight hair, this is definitely the hairstyle to amp it up. Using a curling iron, curl your hair to form waves. The ends are blunt, which gives your hair a voluminous look and makes the lower half of your face appear thinner.
15. The New Slick Back Look
Jennifer Lawrence stunned us all with this brilliantly sleek hairdo. The slicked-back style can be achieved with the help of some styling gel, a comb, and a side parting. Change the parting to suit your face shape.
16. The Side Parting
The side parting is more than just a way to partition your hair. It can transform your hairstyle and make you look oh-so-fabulous! Keep the ends of your hair in a curling iron for a few seconds to give it that flicked out look. Pair it with some dark lipstick that matches your skin tone, and you are good to go!
17. The Girl Next Door
Emma Stone's red hair accentuates her green eyes to a fault! A lob with slight layers in the front and side bangs is what you need for the perfect girl-next-door look.
18. Messy Waves
What does it take to make your hair look luscious and bouncy? Some messy waves and a dash of color. The layers add volume to your hair. The color adds depth and dimension to your hair and focuses on facial features like your eyes and mouth.
19. Full Curls
Alex Kingston's curls are WOW! If I had those curls, I would flaunt them all day, every day. If you have curly hair, apply some curl defining cream on damp hair and allow it to air dry. You won't be disappointed!
20. Simple Shoulder Length Hair
Shoulder length hair has always been underrated. Even at its simplest, it is a force to be reckoned with. Straight hair with front bangs is ideal for a simple work hairstyle. Add in color to accentuate your eyes.
21. The Chic Bob
Zendaya is very cool. And her hairstyles are mind-blowing! Take this chic look, for example. The feathered bangs draw attention to her eyes, while her dark locks focus on her nude pink lip color. Her entire hairstyle works towards accentuating her diamond-shaped face.
22. The Blonde Bob
This hairdo is very different from the hairstyles Taylor Swift used to sport. No wonder she made the headlines with it! If you have thick hair and a square-, oval-, or heart-shaped face, try this look. The glossy blond locks accentuate her eyes and lip color like a dream. The side-swept long bob slims down her jawline.
23. Blonde Hair With A Side Parting
Blonde hair with dramatic side-swept bangs and a flashy lip color can turn heads. The slight layers soften Emma Stone's face, while the swooped bangs cover her large forehead. Lovely!
24. The Blunt Long Bob
This hairstyle is a blunt lob and is perfect for square face shapes. Full wavy hair with an off-center parting can make thin hair look thick and lush. Use a curling iron to add definition to your wavy hair.
25. Natural Hair
Go natural! Yes, sometimes, your natural hair can make a statement. Look how Keira Knightley's flawless cheekbones are highlighted with this hairstyle. Absolutely fabulous!
26. Dual Toned Hair
Mix it up! Color can make your hair look full and bouncy. However, stick to one tone when using two different colors. Here, both colors are in a pastel pink tone that works well on both warm and cool skin tones.
27. The Edgy Gradual Lob
This shoulder length hairstyle has 'rebel' written all over it. What makes this hairstyle so edgy is the difference in the length of hair near the jawline and at the back. The length in the front softens the facial shape and gives a lateral focus to it.
28. Vibrance With Color
Like I said, sometimes, all it takes is a burst of color. A simple layered hairstyle works best here as it makes your face look slender. Throw in lavender and pale blue, and you've got an edgy hairstyle that is sure to be a trendsetter!
29. Dark Teal Waves
Dark teal blue hair styled in waves is all the rage right now. So, it's no wonder I've added it to this list. Curl your hair by keeping it in a curling iron for about 7-8 seconds. Make sure you curl your hair in big waves. If you have a round face, the waves will slim it down.
30. Big Wavy Hair
Big waves parted down the middle add height to your hair and face. Wavy locks also focus on your cheekbones while not making them look too full. Just let some of your hair fall on your face to add to the look.
Now that you know the best ways to style your shoulder length hair, here are a few tips to help you maintain it.
How To Maintain Shoulder Length Hair
The key to picking a good shampoo and conditioner is knowing your hair type. Check with a hairstylist and figure out what your hair type is. Another vital point to consider is your hair issue. Is your hair too greasy, too thin, or too frizzy? Find a shampoo and conditioner that cater to those problems.
For hair that is too fine, find shampoos that add volume to your hair. For hair that is too greasy, use cleansing shampoos and avoid hydrating shampoos. For frizzy hair, use a shampoo that smoothens your hair and is made specifically for curly hair.
A conditioner is used to moisturize the hair and cleanse it. Use a conditioner helps resolve your hair issues or rejuvenates your hair. For instance, if you have thin hair, use a shampoo that adds volume, but use a cleansing conditioner. Try combinations that can give you the best out of your shampoo and conditioner.
If you are using a styling gel, make sure you use a thin gel that doesn't make your hair look flat. You get volumizing gels these days that make your hair look full. Use a coin-sized amount of the product. If you have fine hair, spritz on some texturizing spray to add some dimension to your hair.
You need to get regular trims to keep your hair looking healthy and fresh. Trimming your hair on a regular basis will keep your hairstyle in check and always looking great.
With medium length, while coloring your hair entirely is edgy and totally your choice, go for highlights or lowlights that will help frame your face. Choose tones that are a couple of shades lighter or darker than your natural hair color. They will accentuate your features and showcase your natural hair splendidly.
You need to oil your hair to nourish it. Know your hair texture type and find an oil that works for it. Oil your hair at least once a week and make sure you massage the oil on your scalp thoroughly when you do so. You will be surprised at how shiny and voluminous your hair looks when you keep this up every week.
Using a comb that doesn't suit your hair can cause hair breakage. If you have fine hair, use a round brush to add volume and height to your hair. Use a rat-tailed comb to make partitions. If you have curly hair, use a wide-toothed comb. If you have wavy hair, the type of comb depends on which texture your hair is leaning more towards. If you have massive waves, use a wide-toothed brush.
Infographic: Caring For Shoulder Length Hair
Shoulder length hairstyles are easier to maintain compared to long and short hair because of their comfortable length. But, if you don't follow the right care practices, your hair could look dull and lifeless. Medium hairdos like wavy shag bob, wavy bob, and messy waves can make you look attractive provided your tresses look hydrated and healthy.
Check out the infographic below to know the essential care tips to maintain shoulder length hair so you have all eyes on you.
Shoulder-length hairstyles look cute and easy to manage. These are the best hairstyles when you need a chic yet sophisticated look. They are suitable for every face shape. These best hairstyles for shoulder-length hair can be customized as per your requirement and are very comfortable. Some popular hairdos for shoulder-length hair are the slight side parting, the incomplete wavy mess, the gradual lob, the textured lob, and the lob with subtle side bangs. You can get some inspiration for your next haircut from this list of hairstyles.
Frequently Asked Questions
How do I keep my shoulder-length hair from my face?
You can try a simple ponytail, top knot, bun, or even go for bangs to keep shoulder-length hair out of your face.
What is the fastest way to style shoulder-length hair?
You can try hairstyles such as half-up half-down, messy side braids, or a wet-style look to style and elevate shoulder-length hair.
Should thin hair be layered or one length?
Both layers and one-length are suitable for people with thin hair. You can consult a professional to understand the best hairstyle suitable for your face type.
The following two tabs change content below.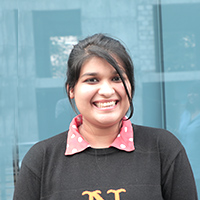 Anjali specializes in hairstyles and hair and skin care and has written over 200 articles in these domains. Her philosophy...
more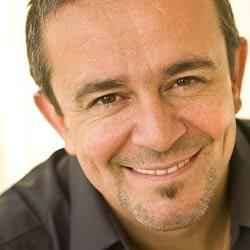 Nick Arrojo
(Hair Stylist)
Nick Arrojo is a celebrity stylist, author, and the owner of one of America's biggest indie beauty brands. He is...
more