Best Hairstylists In Bangalore – Our Top 10 Picks
Hip Bangaloreans looking to sport the latest hair styles are in luck! The city plays host to some of the best hairdressing salons in the country. Experts culled from the best training institutes have opened salons to give the city's cosmopolitan dwellers a chic, funky, elegant, and whacky hair-dos! Get a happy head today with fancy haircuts from the top 10 hairstylists in Bangalore.
Top 10 Hairstylists In Bangalore
1. Tracey At Chyrsolite
Ask any Bangalorean where they got their sculpted coiffure look from and you can bet your locks that the answer will be Tracey! The owner of the Chyrsolite unisex salon has been rated as the best hairstylist in Bangalore for her deft fingers and skill with the scissor. Tracey is popular for her charismatic personality that keeps you engaged in lively conversation while she works magic with your hair. You can also ask for hair colouring, perming, bonding, and teasing treatments at the salon. Hair treatments and styles that she recommends are hip, trendy and well suited to your fast-paced lifestyle. The salon is modest but clean, so you can be comfortable while she works on your hair.
Physical Address
316/B, 3rd Cross, Opposite Surya Collections,
Commercial Street, Shivajinagar, Bangalore.
2. Bounce
The well traversed circuit of Brigade road, Lavelle road, McGrath road and Vittal Malya road is sprinkled generously with peppy salons offering hip new hairstyles for the young, upbeat crowd. Among the most popular is Bounce on Lavelle road where hairdressers skilfully snip, colour and style your hair for a modern, sassy look. The stylists here take their time to acquaint themselves with your facial structure, hair texture and personality while you sip on refreshments and enjoy a leisurely atmosphere. A haircut by the junior stylists costs you less than the seniors. This is an upscale salon, so you might want to come prepared especially if you are engaging the services of a senior hairdresser. Step into Bounce for a hairstyle, colour and cut that compliments your face and personality perfectly!
Physical Address
Magnolia, 36 Vittal Mallya Road,
Bangalore, 560001, KA
Walton Rd, Shanthala Nagar,
Ashok Nagar, Bangalore, Karnataka.
[ Read: Top 35 Inspiring Hairstyle Blogs ]
3. Collette
In the heart of Bangalore's most popular shopping complex is Collette's Beauty Parlour, creating fun, flamboyant, funky hairstyles for the ladies from this side of the town. Collette is best known for quick haircuts at affordable rates. Her salon is usually crowded so you might want to consider booking an appointment if you have an important social engagement. Hairdressers here are extremely well-trained and cut, style and shape your hair on the double. If you are looking for a relaxed, leisurely atmosphere, Collette might not be to your taste, but what she will give you is an excellent hairdo at super affordable rates, styled by the top hairdressers in Bangalore! Her recommendations are good and her stylists are always up-to-date with the latest hair styles and treatments. The family run salon will be opening a men's parlour shortly.
Physical Address
Jayanagar 3rd Block, Byrasandra,
Bangalore, Karnataka
4. Flirty Scissors
Infusing energy and vigour into the sleepy and staid residential hub of Basavanagudi is the vibrant, colourful board of Flirty Scissors! This unisex salon is little known across the borders of sprawling Bangalore, but is home to the super talented hairdresser and beautician Milli Kong Wong! Her clients swear by her magic fingers that are gentle and skilled, giving you a fantastic hair-do. Right from a hair wash to a cut and styling, Milli takes care of everything for you. She takes her time to study your face and listen to your requirements to create a look fashioned from a combination of styles perfect for your personality and your lifestyle. No two hairstyles from Milli Kong Wong are the same! You can also get your hair coloured, bonded, teased and hair extensions at Flirty Scissors.
Physical Address
No.16/3/5-1, 1st Floor,
Near Surana College,
Above Vijaya Bank, South End Road,
Basavanagudi, Bangalore – 560004
5. Limelite
An upscale, trendy salon with modern equipment, cutting edge treatments and best hairstylists in Bangalore, Limelite gives you in-vogue hairstyles that international celebrities are currently sporting! This is undoubtedly the best salon in Bangalore with a special kids section. If you are looking for a makeover, with a complete head to toe transformation, Limelite should be your first choice. Besides hair cutting and styling, the salon offers a host of hair treatments, massages, beauty packages and more.
Physical Address
Ground Floor, UB City Bldg, 22/11,
Vittal Mallya Rd, Bangalore,
Karnataka 560001
[ Read:
6. Spratt
Spratt heads are happy heads! The hair studio is best known for its hair styling treatments including hair cutting, colouring, re-bonding, perming, straightening, ironing and other treatments. The studio even offers clients a special college haircut for funky hairstyles that are the rage in University, perfect for young students sporting street and college wear. Even the trainee hairdressers do a great job! For recommendations, you can ask for senior hairdressers who study your facial contours to give you a contemporary, chic look.
Physical Address
3, Marielle Apartments, Ground Floor,
Opposite National Motors,
Magrath Road, Bangalore
[ Read: Best Hair Styling Products In the Market ]
7. Margaret's
Heading towards Koramangala? Check out Margaret's beauty salon if hair makeover is on your agenda. If you are looking for an elegant hairstyle that is easy to maintain yet looks trendy, Margaret's tells you how. This beauty salon is small, cosy and unassuming but gives you the latest styles to suit street wear, office ensemble and party getups! Owner and head hairdresser, Margaret is known for her recommendations on trending hair styles. She studies your personality to give you haircuts and treatments that flatter your face. Hair treatments at Margaret's include anti-greying, hair cuts, crimping, colouring, ironing, highlights, styling, bonding, X-tenso and perming.
Physical Address
#15, 16, 17 Raheja Arcade,
Bengaluru, Karnataka 560095
8. Talking Headz
Know as the party hub of Bangalore, Brigade Road has another feather in its cap with Talking Headz salon for men and women, a new, hip parlour offering the latest in styles and cuts for clients. Step into a spic and span salon for a hair makeover. Some of the best hairstylists in Bangalore work at Talking Headz who use the perfect range of tools to give you the right style and the right look. Ask for colouring, re-bonding, styling, hair straightening, curling and other treatments at Headz. Only premium products are used here so you should expect prices that are a cut above other salons.
Physical Address
13th Cross, 2nd Main,
Behind Classic Polo, Shashtri nagar,
Jayanagar, Bangalore
9. Peaches
Check out Peaches in Ulsoor, the fashionista's haunt for great hairstyles and hair treatments. Owner Prarthna Pradutt is a popular hairdresser giving clients a clean, stylish cut in a few minutes. She is warm and chatty, and makes you instantly comfortable in her salon, giving you helpful hair care tips while styling your locks. Get some great recommendations about how to maintain good hair style from Prarthna. Other hair treatments are available at Peaches, provided by well-trained, polite staff. You can request for Prarthna if you prefer her recommendation.
Physical Address
#12, Aga Abbas Ali Road,
Off Ulsoor Road, Bangalore, India 560042
[ Read: Top 10 Hair Stylists In Hyderabad ]
10. Squeeze
Lavelle road is a hotspot for hairdressers! Fashion Guru, Prasad Bidappa, keeps Bangalore beautiful with his baby, Squeeze, giving you the hottest hairstyles doing international rounds. Home to Bangalore's glitterati, you are sure to get a swanky new hairstyle at this high-end salon. Haircuts and styling treatments are expensive but the salon is well worth your money with professionals taking the time to give you a stunning look.
Physical Address
71, 2nd Cross, avelle Road,
Behind Bangalore Club,
Bangalore-560001, Karnataka
If you are visiting the Garden City, do check these hairstylists in Bangalore out! Your hair will forever be grateful!
Recommended Articles

The following two tabs change content below.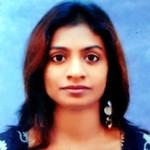 Latest posts by Maanasi Radhakrishnan (see all)