Best Hairstylists In India – Our Top 10 Picks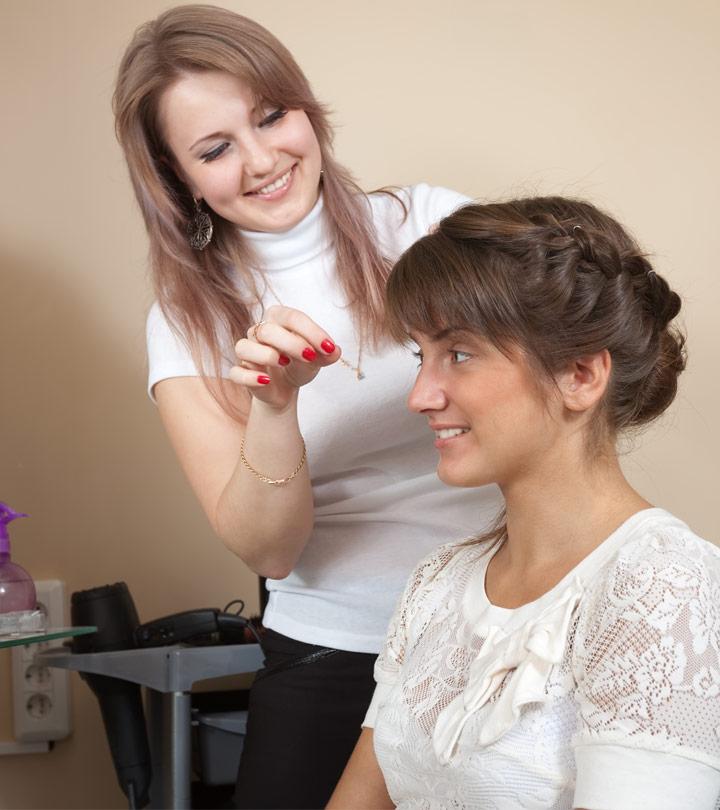 Sporting the latest and trendiest hairstyles is a must in India today, if you are to be considered fashionable. Though taking a cue from the West may have come a little late (as it always does), let's be thankful for the wonder that is hairstyling today. Professionalism, passion and a whole lot of talent – these are what all the top hairstylists in India are brimming with. Check them out below:
The Best Hair Styler in India – Top 10
1. Jawed Habib:
The king of hair styling in India, Jawed Habib's name is synonymous with style, care and awesomeness. The official hair stylist for Femina Miss India and the record holder for giving a whopping 410 haircuts in a day, Jawed Habib's salons all across India can be visited blindly for a complete new look.
2. Adhuna Akhtar:
Farhan Akhtar's wife, Adhuna Akhtar had a keen interest in hairstyling since she was a kid. That's why she decided to take it to a professional level and went to England to learn the tricks of the trade. After returning, she opened Juice, the famous salon chain. Her foray into the world of films was Farhan's 'Dil Chahta Hai' for which she won critical acclaim.
3. Savio Pereira:
Another celebrity hair stylist makes it to this list of top 10 hairstylists in India. Having been in the industry for over 12 years, Savio is Bollywood's very own God of hairstyling! He is also the creative brand ambassador for leading hair care brands like L'Oreal and Schwarzkopf. He has his salon in Mumbai, and by the looks of it, it caters only to the upper class and super-elite.
4. Aalim Hakim:
From cricketers to some of the most fashionably dressed men in B-town, Aalim Hakim is the name trusted by some of the most well known faces in India. Dhoni and Tendulkar use his talent to quirk up their hair, while Ranbir, Saif, and Shahid regard him a part of the team! With legendary hairstylist Hakim Kairanvi playing the role of mentor and father, it's only natural that he carries on the legacy.
[ Read: Hair Stylists In Hyderabad ]
5. Vikas Marwah:
Vikas Marwah is probably one of the youngest hairdressers and stylists in the fashion world today. With a solid education and experience with leading hairstyling brands to back him up, he runs his own salon and a training academy where he uses innovative technology to teach hair cutting and styling techniques.
6. Dilshad Pastakia:
With the king of Bollywood, aka, Shah Rukh Khan, swearing by her talent, Dilshad Pastakia is in a league of her own. With confidence that can be mistaken for arrogance, this amazing hairstylist caters to the cream of the industry. And she knows that her clients will never go anywhere else. Customer loyalty at its best!
[ Read: Best Hairstylists In Delhi ]
7. Sylvie:
Brought up in Kolkata with her education taking place in Darjeeling, Sylvie left her career as a surgeon in London to pursue her passion for hairstyling! Talk about going for your dreams! From then on, she has gone on to become one of the most popular names in the fashion circuit of Mumbai.
[ Read: Best Hairstylists In Kolkata ]
8. Sapna Bhavnani:
Sapna Bhavnani's career as a hairdresser in Mumbai was not something planned. Amidst family turmoil, financial difficulties, drug abuse and a continuous education, she found her calling as a hairdresser at a Juice salon. Soon after, she opened her own salon in Mumbai and has never looked back.
[ Read: Best Hairstylists In Mumbai ]
9. Ambika Pillai:
Here comes a well known Hair Styler in India, Ambika Pillai. Born to a cashew exporter, this hair styling diva got her education in Ooty. She's a big name in the hair and makeup circuit and her profile brags of numerous national awards for hair and makeup. Ad campaigns, fashion films, photo shoots, editorials and ramp shows are her domain and she has established her name as a brand.
10. Purshottam Hans:
Purshottam Hans is the most sought-after best hair stylist in India in the film fraternity. Pompy, as he is fondly known by his friends and clients, started out on his hairstyling journey with Lakme salon. Soon, he progressed into the film and advertising industry and today his work can be seen in many ads. Some of the top Bollywood actresses like Kareena Kapoor, Priyanka Chopra, etc make up his celebrity clientele.
I am sure, you are now tempted to let these hair stylists give you that hair make-over you have been longing for. Listen to your heart and let these masters work on your hair, and make you look no less than a diva. And, please don't forget to share your feedback with us in the comments section below.
The following two tabs change content below.