Best Hairstylists In Kolkata – Our Top 10 Picks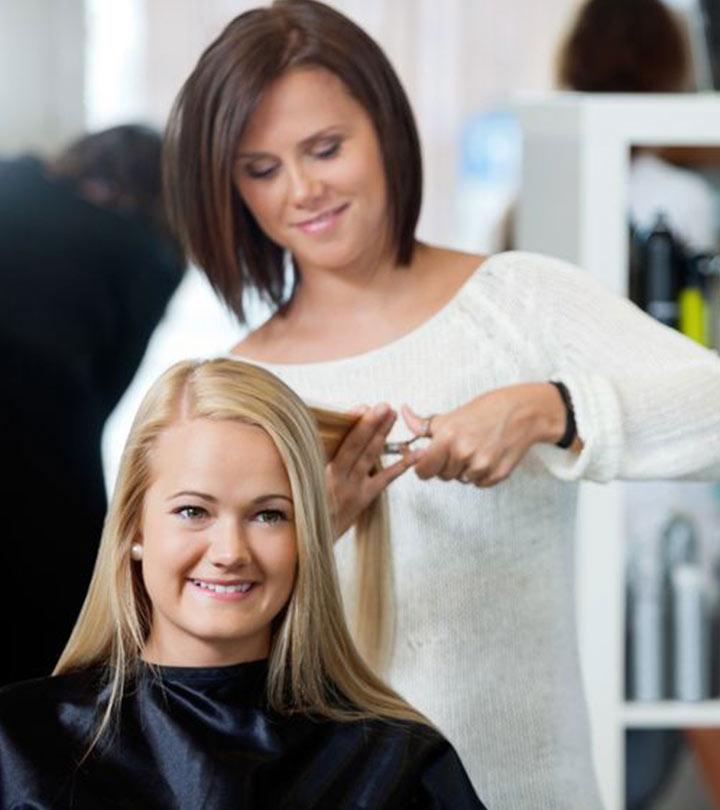 Are you tired of the same look day after day? Are you looking to get a makeover before stepping into college or a new job? Head to your favourite hairstylist for a fabulous new look this year. Listed below are the top 10 hairstylists in Kolkata, each with style and skill that can turn you from the boring kid next door to the talk of the town! With beauty treatments, fabulous haircuts and more, you are in great hands with these best hair salons in Kolkata.
Best Hair Salon in Kolkata – Top 10
1. Eye Catchers:
This Indian salon chain is among the most coveted in the country. They provide specialized services from brands such as L'Oreal, Keratase, Decleor, etc., that aren't popularly available in India, and deliver amazing results. Eye Catchers has a well-trained staff consisting of hair stylists, groomers, skin specialists, and hair and skin experts. They promise results that will transform the way the world perceives you. If you've been looking for a hairstyle that brings out the new you, Eye Catchers is the salon to visit.
Address:
Locate the store closest to you here.
2. Jawed Habib Salon:
Jawed Habib is famous all over the country for his superbly styled hair cuts at super affordable rates! Located at Ballygunge Circular Road, this hair salon in Kolkata is very popular for its well-trained staff, clean environment, and excellent hair styles – all that at very affordable rates. The salon is famous for its hair spa, comprising of a variety of hair rejuvenating treatments that will give you luscious, trendy, and stylish locks!
Address:
Bldg 7/Unit 752, 5th Floor Solitaire
Corporate Park, Chakala, Andheri (East), Mumbai, Maharashtra. India. Pin: 400093.
[ Read: Jawed Habib Hair Products ]
3. June Tomkyns's Salon:
The salon is very famous for its haircuts and styles. June Tomkyn's salon plays host to celebrity clients like Koel Mullick, Moon Moon Sen, Raima and Riya Sen. The Tomkyn family, with their vast experience in the field, encourage their staff to always give their best. Good hygiene is guaranteed with fresh linen, a clean salon, clean combs and brushes that are sterilized each day. The salon possesses modern equipments and uses the latest hair styling techniques to give you a sassy and chic hairstyle.
Address:
26/2 Ballygunge Circular Road, 1st floor, Kolkata – 700 019.
[ Read: Best Hairstylists In India ]
4. Head Turners:
You definitely are going to be a head turner after a session at this salon! The hairdressers are extremely well trained and study your face for the perfect hair style. The staff, unlike other salons, tries to follow your instructions as closely as possible. A nice, pleasant ambiance, gracious staff and great hair and skin packages place Head Turners pretty high up on the list of the top 10 hair stylists in Kolkata.
Address:
Head Turners at Park Street
7/1 A, Short Street, Near loudon Street.
Kolkata – 700017
5. Bridgette Jones:
Bridgette Jones, off-shoot of June Tomkyn's, comes with three generations of experience in hair styling. Started by the daughter-in-law of the newest generation of the Tomkyn's, this salon has received rave reviews for its services. The salon is extremely clean, with a warm, welcoming atmosphere and cheerful hairdressers, who will snip away at your locks to create fabulous styles. The salon is up to date with international styles and coiffure.
Address:
78B, Sarat Bose Road, Calcutta, India 700025
6. Be Bonnie:
Avail hair styling and treatments at Be Bonnie for a modern, trendy look you can flaunt at any social occasion. Clients are assigned a hairdresser for personalized attention. From teenagers to the working brigade flaunting a sharp look, Be Bonnie gives you the right hairstyle and look that is also easy to maintain. The salon employs only experts with considerable experience, culled from the best training institutes in the country.
Address:
Ramani Chatterjee Rd, Kolkata, West Bengal 700029
7. Colors Salon:
Get hot, get sexy with Colors, the leading premier salon for boys and girls! With state-of-the-art facilities, young, talented hairdressers and a fun take on life, hair experts at Colors will turn you into something special! Colors salon has four branches across Kolkata, catering to the Fashionistas, the celebrities and the couture crazy!
Address:
5, HSBC Bank, Dover Lane, Ramani Chatterjee Rd, Dover Terrace,
Ballygunge, Kolkata, West Bengal 700029
[ Read: Hair Stylists In Hyderabad ]
8. Juice:
Juice is well known across fashion circuits in the city for its premier salon, catering to couture clientele. With lasses and lads turning fashion conscious, there is intense demand across Kolkata for hairstyles and cuts that reflect the current trend. Clients from Juice sport modern new styles and cuts that international celebrities are flaunting!
Address:
11/1, Ho Chi Minh Sarani (Near U S Consulate),
Midleton Row, Kolkata – 700071
9. Lakme Salon:
Lakme has established itself as a formidable player in the hair-care industry, churning out great hairstyles, cuts, and beauty treatments to its customers. Professionals at Lakme undergo intense training in hairstyles, textures, face cuts and beauty treatments to give you a new look each time. Get your hair coloured, permed, straightened, curled, teased, styled and cut at Lakme.
Address:
39, Shakespeare Sarani, Mullick Bazar,
Elgin, Kolkata, West Bengal 700017
[ Read: Top 10 Lakme Bridal Salon ]
10. Loreal Beauty Parlour:
Rounding off the list of the top 10 hairstylists in Kolkata is Loreal. The salon has made a name for itself with its beauty, hair and skin treatments designed to give you a radiant, glowing look. Salon specialists offer hair treatments like smoothening, straightening, massages and hair spas for a snappy, elegant or classic look!
Address:
2nd Floor, The Enclave, 7/1f, Alipore Road, Alipore, Alipore
National Highway 117, Alipore, Kolkata, West Bengal
Be ahead of the fashion curve this year with ten of the best hairstylists in Kolkata!
Recommended Articles
The following two tabs change content below.